Growing Consumer Prices in the US are Pushing Gold Prices Up
The US consumer price index for April 2021, published on May 12, shows an increase of 0.8% relative to March and 4.2% year-on-year. This is the biggest CPI jump since 2008.
The gold price started rising soon after the report was published. The yellow metal allows investors to hedge against inflation, so it's not surprising to see the price grow as the US dollar weakens.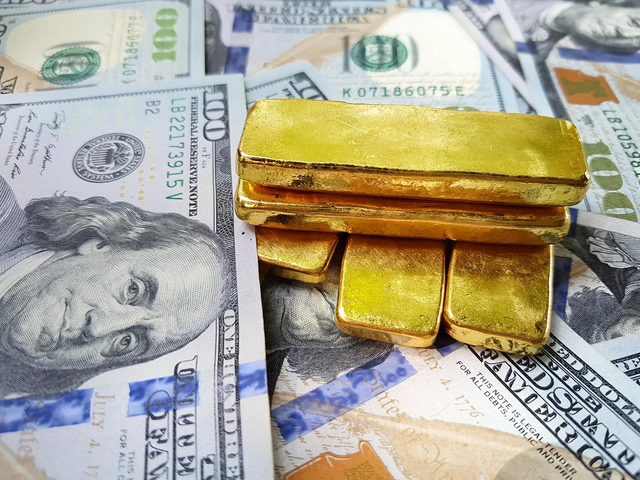 The impact of the growing inflation rate, which has been the subject of many recent debates, is finally showing in economic data. Injecting trillions of dollars into financial markets and into the real economy as a fiscal and monetary stimuli is starting to influence prices.
Growing inflation can trigger an increase in the Fed's interest rates, or at least that's what traders and investors think, and that's why the price of gold decreased once the report was released. However, deputy director of the Fed Richard Clarida has tried to pacify the markets, saying that the current inflation hike is temporary and will not require an intervention of the Federal Reserve. If the interest rates indeed rise, the resulting increase in debt costs will hit the financial market hard. A correction in trading indices will make gold more attractive as a hedging asset. We should point out that the publication of the CPI report led to a 2% decrease in Dow Jones, S&P 500, and NASDAQ.
If the inflation rate in the US continues to grow and the Fed doesn't introduce more stringent policies, gold will have a chance to rise to the last year's high of $2,067 or even higher. Thus, now that the yellow metal is still relatively cheap, it's a good idea to protect your wealth by converting part of the fiat money savings into the best form of savings known to mankind, gold.
Website : https://gold.storage/
Whitepaper: https://gold.storage/wp.pdf
Follow us on social media:
Telegram: https://t.me/digitalgoldcoin
Steemit: https://steemit.com/@digitalgoldcoin
Reddit: https://www.reddit.com/r/golderc20/
Bitcointalk: https://bitcointalk.org/index.php?topic=5161544