Fresh comments from gold market experts
Analyst Christopher Wood confirmed his bullish gold outlook. At the start of 2020, he gave a $4,200 price target for 1 ounce of gold. But in a recent market overview, he further increased the target, according to Business Standard.
The latest forecast sees the price of gold growing by 180% to reach $5,500. The calculation is based on the US GDP per capita and on the previous peak price in 1980, when the price of gold rose to a record $850 an ounce.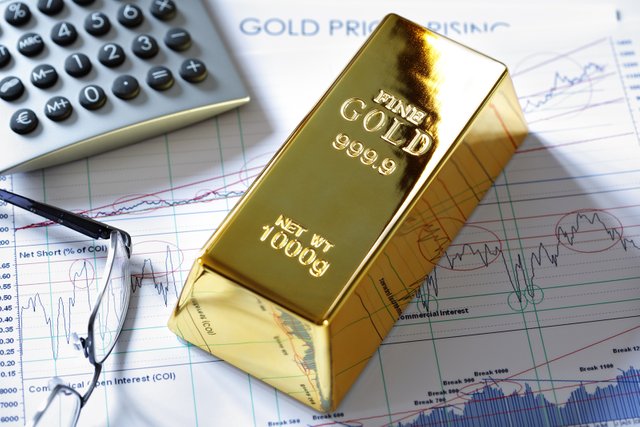 Kitco News has interviewed the well-known precious metals analyst Jim Rogers to discuss the gold market and the conditions in the financial markets as a whole.
According to the expert, the next financial crisis will be even worse than the one in 2020. Rogers said, "This certainly has been the worst in my lifetime. We've had a huge rally because governments everywhere have printed and spent staggering amounts of money, but it just means that the next time it's going to be worse still."
Of course, emergency monetary measures saved markets from collapse in the short term, but a growing debt burden will negatively affect the global economy in the long term.
Rogers added, "Six months ago the United States was the largest debtor nation in the history of the world. Never has anybody been so deep in debt. Since then the U.S. has increased its debt by trillions more."
Standard Chartered investment analysts believe that last week's gold sell-off won't affect the general uptrend, as reported by Kitco News based on the bank's report. The analysts claim that the weak dollar and low interest rates will remain the key growth drivers.
"Despite the steepest sell-off since April 2013, the longer-term outlook remains constructive for gold," writes Standard Chartered's Suki Cooper. It's important to understand if the sell-off boils down to a short-term liquidation of gold positions or if it means that investors are weary about entering gold ETFs.
According to Cooper, the number of open futures contracts and the outflow of capital show that investors only liquidated old longs, keeping their strategic positions intact.
The Standard Chartered report names the following risks for gold in the late summer and fall of 2020: a Covid-19 vaccine, a rapid recovery of the global economy, weak physical demand for gold, an increase in the secondary supply of gold, and further outflow of capital from ETFs.
Website : https://gold.storage/
Whitepaper: https://gold.storage/wp.pdf
Follow us on social media:
Telegram: https://t.me/digitalgoldcoin
Steemit: https://steemit.com/@digitalgoldcoin
Reddit: https://www.reddit.com/r/golderc20/
Bitcointalk: https://bitcointalk.org/index.php?topic=5161544