A Fresh Expert Outlook on Gold
Analyst EB Tucker recently spoke to The Investing News Network about the current situation in the precious metal market, sharing his opinion on the prospects of copper and nickel, among others.
The expert said that while gold has been trading down in 2021, the fundamentals are still in its favor. "This is the time when all the fundamentals for gold are great, and people are scratching their head as to what's going on," he said.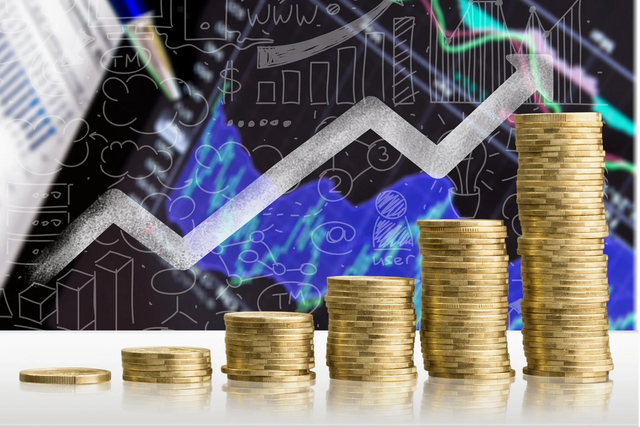 EB Tucker expects gold to grow to $2,500 an ounce this year, and silver to $50. He stressed that investors should focus on increasing their overall wealth instead of watching short-term price movements.
"This is a huge, once-in-a-generation bull market — huge. This is a huge, huge commodities cycle bull market, and you're hung up on guessing the price of an ounce of gold?" he pointed out.
Apart from buying physical gold, EB Tucker advises to consider gold-mining shares, especially those of the large and long-established manufacturers.
Meanwhile, the chief analyst at Kitco News has shared his opinion on the gold market and offered a price forecast.
Jim Wyckoff believes that gold is still in the consolidation stage within a larger bull cycle. In the near future, the price will resume its growth, and crossing the $2,000 mark is only a matter of time, to be followed by new all-time highs.
According to the analyst, inflation rates in various countries will continue to grow in the coming months and years. This will cause an increased retail demand for gold as a protective asset, leading to a price hike. If the Bitcoin bubble bursts, that hike will turn into a powerful rally.
Wyckoff also expects sideways movement in the short term and says that investors should expect more gold volatility.
Meanwhile, investor and analyst Michael Gentile stresses that governments around the world are overloaded with debt. They would like to speed up inflation but can't service their debt if interest rates become too high. This serves as a support factor for gold. If the interest rate stays between 1% and 2% while inflation grows to 4% or 5%, the effective interest rate will be negative 3%. Under this scenario, gold will receive more support for further growth, said Gentile.
He also noted that many investors are focused only on the growing interest rates; they think that it's better to sell gold, since it doesn't yield any interest. What they forget is that beyond a certain point, governments won't be able to deliver on their financial obligations, which will lead to a rise in inflation, while interest rates will remain low. For the next few years, these factors will provide support to the gold market.
Website : https://gold.storage/
Whitepaper: https://gold.storage/wp.pdf
Follow us on social media:
Telegram: https://t.me/digitalgoldcoin
Steemit: https://steemit.com/@digitalgoldcoin
Reddit: https://www.reddit.com/r/golderc20/
Bitcointalk: https://bitcointalk.org/index.php?topic=5161544