The headlines today were not that spectacular, it appeared that the theme of the day was focused around Trump's comments, and how they roiled the markets, but not Gold & Oil as Bulls & Bears Battle it out!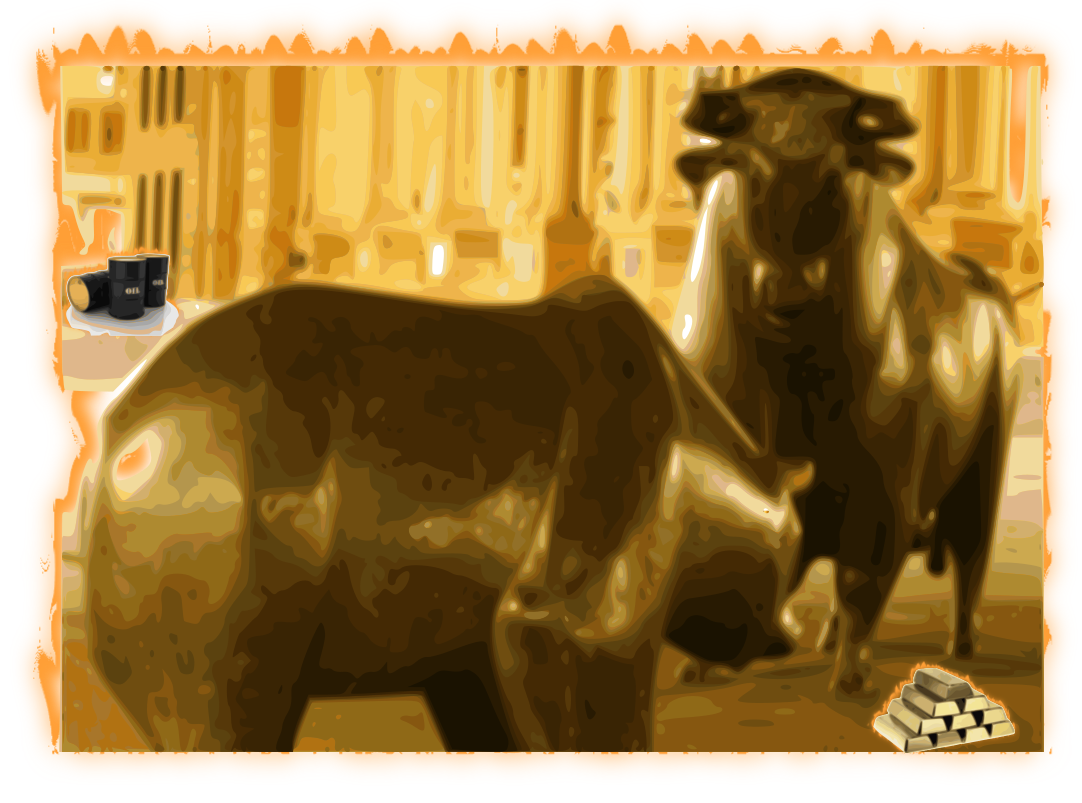 "Oil Bull Bears" Original Art by (me) Nick Thompson
Trump is back at trying to get his wall, and he is not scared of shutting down the US government to do so.
All of this Trumbug got me thinking about the current geopolitical risk versus the future, and suddenly I realized that now may be the time to diversify by stocking up on commodities like Gold and Oil while the prices are low.
Currently Gold is around $1280, lately I have noticed the price has started to tick up a little!
I am not new to Gold trading, so I decided to add DGP the Double Long Gold ETN. If you look at the chart below you can see that the price is low, time to buy!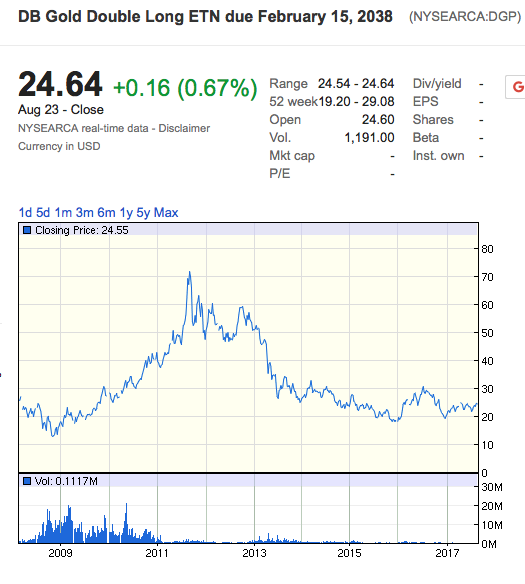 Oil is a commodity that has taken a big dive, and may be poised to go up in value in the next few years!
Oil is off the lows, and is starting rally back! Right now Oil is hovering a few bucks under $50 a barrel, however if it breaks $50 a barrel psychological factors might push it up even more. Who knows what geopolitical instabilities will arise in the future for oil? Looking to history is the best way to predict the future, if you look back it shows gas and oil have big dips, and then huge spikes that pinnacle in shortages and "peak oil" crises! From what I know about the past, it is obvious that I better brush up on a few of my old oil stocks. One stock that seemed to jump out at me was USO, and low and behold it was under $10! I used to trade it at levels a lot higher. I remember when it was $40-$50. At this low to me price, I could not resist, so I picked up a little United States Oil Fund shares today! Check out the 5 year chart of USO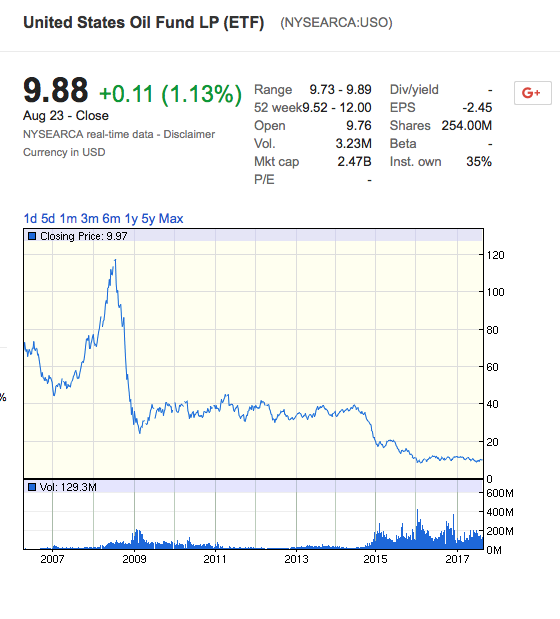 USO looks like it is at the lows, it may be time to pick up some cheap US Oil!
Here are my actual trades from today!

If you like this trading blog please up vote and follow me @coininstant for more!