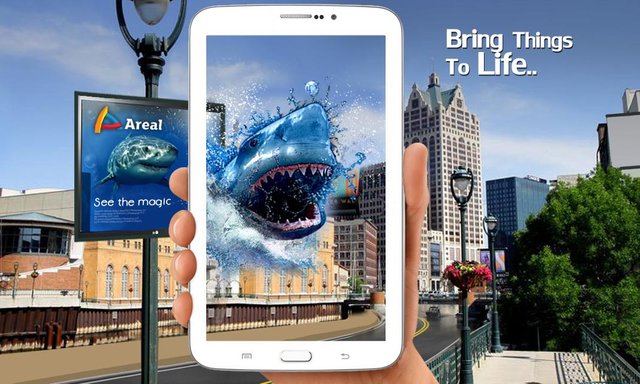 GoFindXR
Recently we have been discussing
GoFind
and its wonderful new concept of geo-location hosted on the blockchain and combined with
Extended Reality
.
In this article, we will look at some of the simple actions we can take on the GoFind digital world.
You can do this in two ways.
Using the XR Browser

Using the GoFind mobile app. The Gofind XR app currently supports Android with plans being made for iOS.
To test the beta version of the XR Browser, you can Message the Gofind team. iOS Devices need to install Test Flight and send their Apple ID, Google Devices need to send their Google Email id.
The Gofind platform is pretty straightforward to use.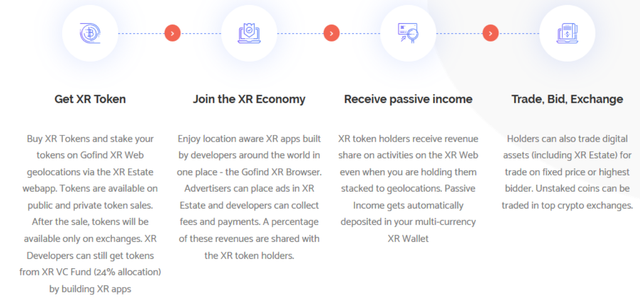 Exploring Your XR Estate
You can Lease, Sell, Bid & Manage your XR Estate on the web app. Visit the web app here
Just make sure you have the following simple requirements:
Chrome Desktop Browser
MetaMask Extension for Chrome
Testnet XR Tokens (Rinkeby)
Get Free Testnet Ethers here
Follow the tutorial below
How to Stake XR Estate Tutorial Webapp
XR tokens can be used to stake XR Estate by geolocation on the website XRLand.
1. Go to the web portal and connect MetaMask addon.
2. Then select the Polygon tool to mark XR Estate to lease
3. Select the payment method. XR tokens are the cheapest method and don't have a 10% levy
4. Pay using MetaMask to finish the transaction
5. View the list of land within the app
6. Get automatic passive income in the form of revenue share from the platform deposited on the Gofind XR Wallet
7. If required, you can unstake the land in the future. When land is unstaked, the user always gets XR Tokens in return irrespective of the original payment method. Only unstaked tokens can be trans­ferred or traded in the Exchange.

XRLand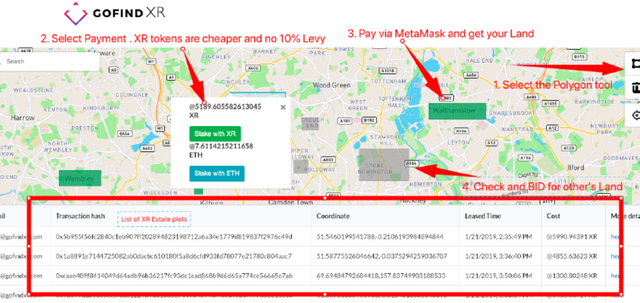 Purchasing Property on GoFindXR
GoFindXR has partnered with Steem and Oracle-D to provide the Extended Reality experience on the blockchain.
To find out more, visit the GoFindXR website.
You can also read the GoFind whitepaper here or read the Onepager.
Their social media accounts are always active with members of the team ready to answer your questions.
GoFindXR telegram | GoFindXR Twitter | GoFindXR Facebook | GoFindXR BitcoinTalk | GoFindXR Youtube
DISCLAIMER
The information contained within this post is not to be taken as financial advice. I am not a financial advisor and none of your investment decisions should be carried out based on any information presented here. Please do your own research before investing in cryptocurrencies or any digital asset. You can lose all of your money by investing wrongly. The information presented in this article is for educational and entertainment purposes only.