How can you get back that fresh, clear, and clean glass you remember bringing home from the shop?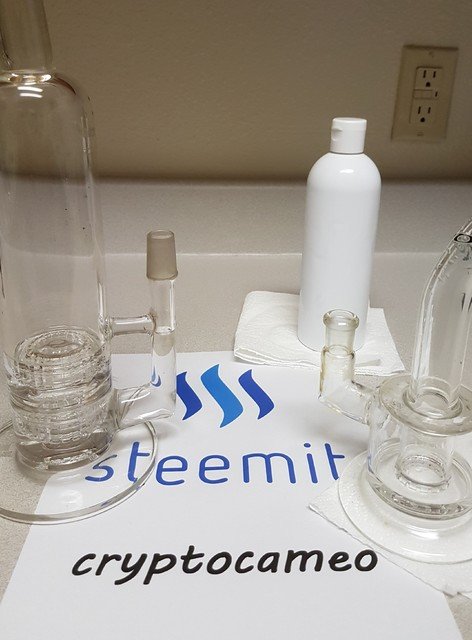 With Grunge Off of course!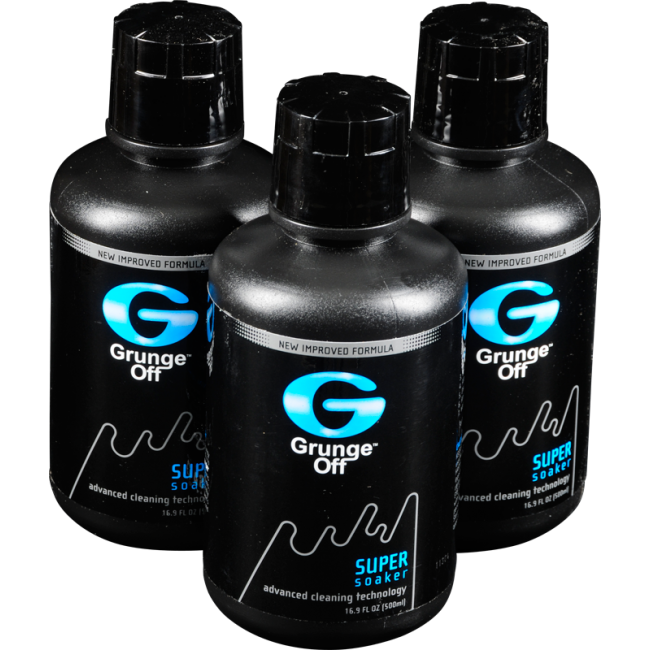 SAFE AND EASY:
• NO SCRUBBING
• REUSABLE
• NO HARMFUL ABRASIVES
• ALCOHOL FREE
• NO SHAKING NECESSARY
YOU WILL NEED:
• GRUNGE OFF GLASS CLEANER
• FINE WIRE MESH STRAINER
• PLASTIC BIN WITH A TOP FOR SMALLER PIPES (OPTIONAL) 
Whether you have a glass pipe that is desperately in need of cleaning, or just a piece smudged piece of glass jewelry, this is this stuff for you. Grunge Off is my go to glass cleaner, and I purchase it at smoke shops or online.
Please keep a few things in mind before we get started. Water will ruin Grunge Off. The grunge off will go bad over time and start change from its normal transparent orange color. I reuse the same bottle about 20 or 30 times before getting a new one. This really depends on how often you clean, and how dirty the piece is.
Working as a glassblower I constantly am in need of this magical liquid, and it saves the day consistently. I use it very often in my shop and at home. Please check out some of my glass work on my profile! 
This post will focus on using Grunge Off to clean your used pipes. I will use clear glass to demonstrate how powerful this stuff really is. Be sure to have a fine wire mesh strainer handy! This can be found at any grocery store.
Follow these 3 very simple steps.
STEP #1:
Empty your peice of water if there is any. Water will ruin Grunge Off. Look at all that nasty resin and oil! Let's get that grunge right off!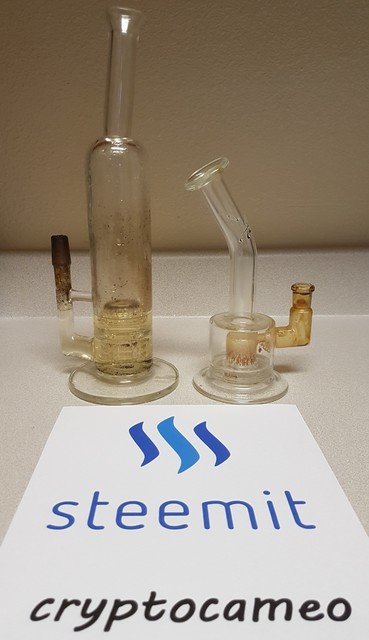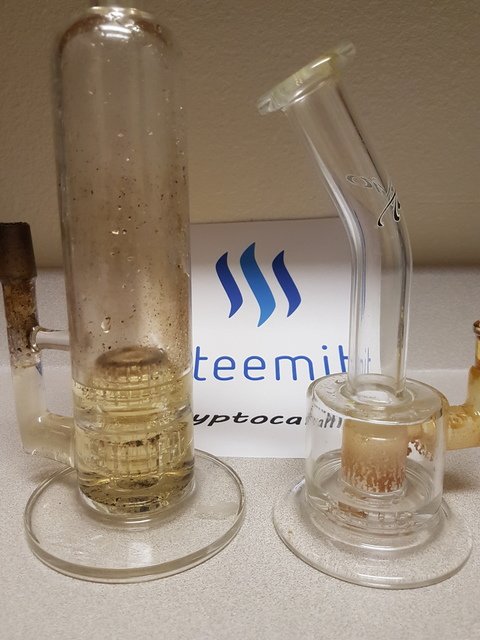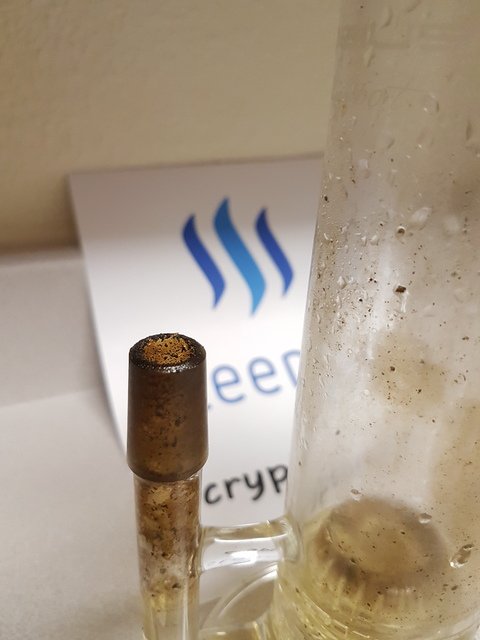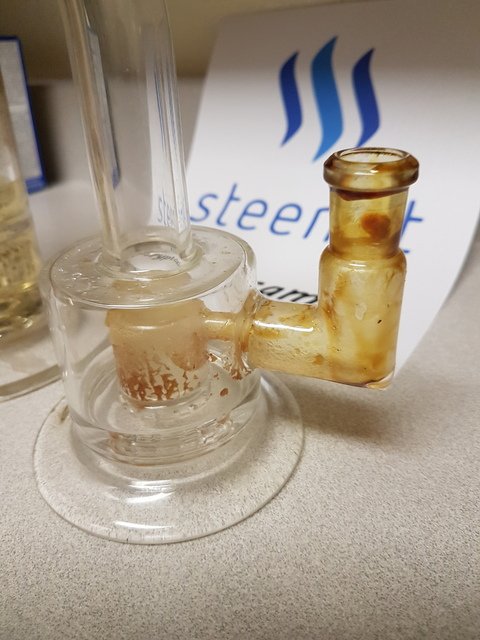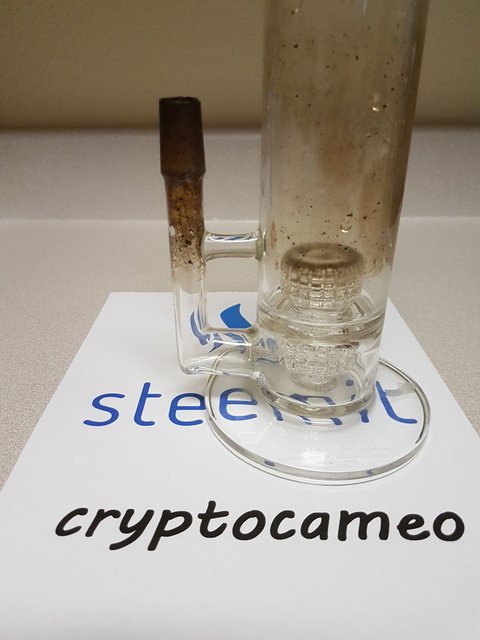 STEP #2:
Now that your tube is empty of water like in the picture above, pour in Grunge Off until piece is full, but not overflowing. If it is a regular pipe that fits in your hand use a small plastic bin with a lid. Try to at least submerge the dirtiest spots with the cleaning solution. Find a safe place for it to sit where it cannot be knocked over. Soak for a few hours for a normal cleaning job, and soak for 24 hours if the pipe is VERY dirty. If needed, use a cork or any of kind of plug for large awkward waterpipes. I start soaking my glass before work to be sure I can have a clean smoke after work. It's a great way to end the day!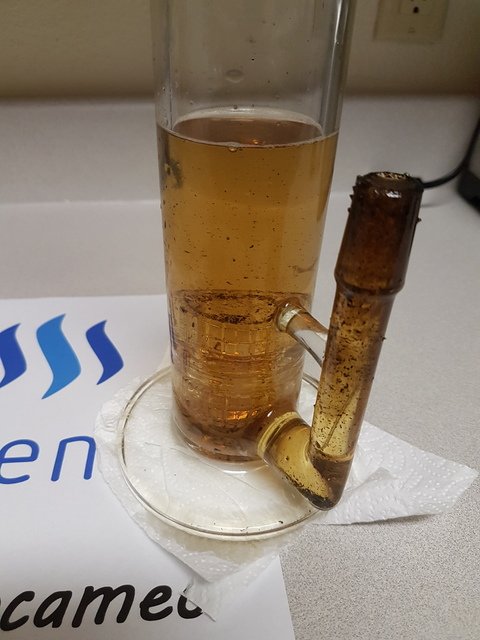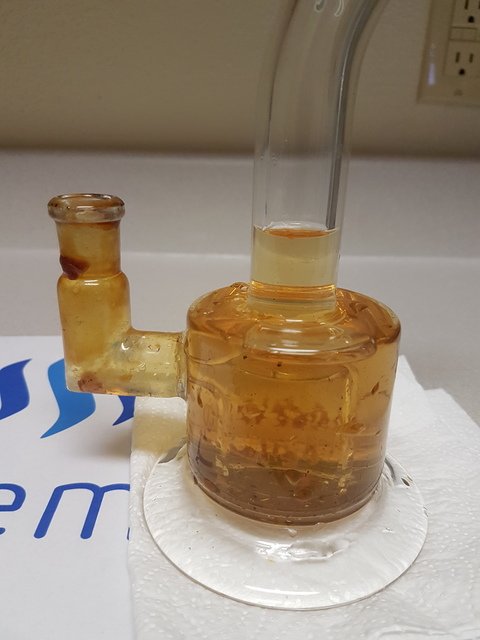 STEP #3:
Pour the Grunge Off out of the glass through a strainer back into the Grunge Off bottle, plastic bin, or in my case something that helps your pour into a smaller bottle. I like to keep my Grunge Off in a bottle with a squirt top. Rinse the glass with hot water.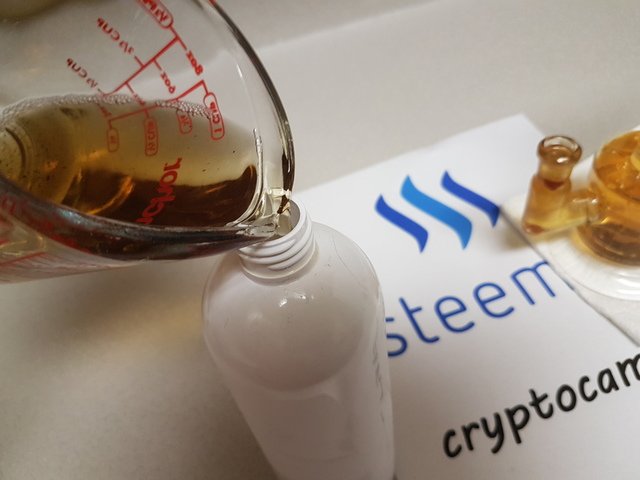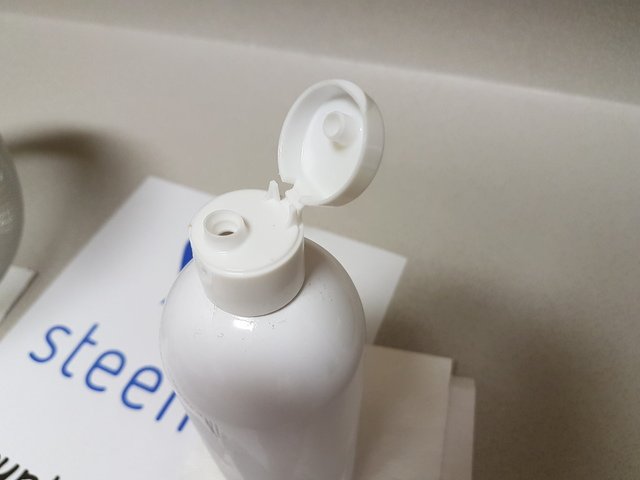 Enjoy your sparkling clean glass, you've earned it!