Telokanda Discord Party Holds Tonight 8pm(Nigerian Time)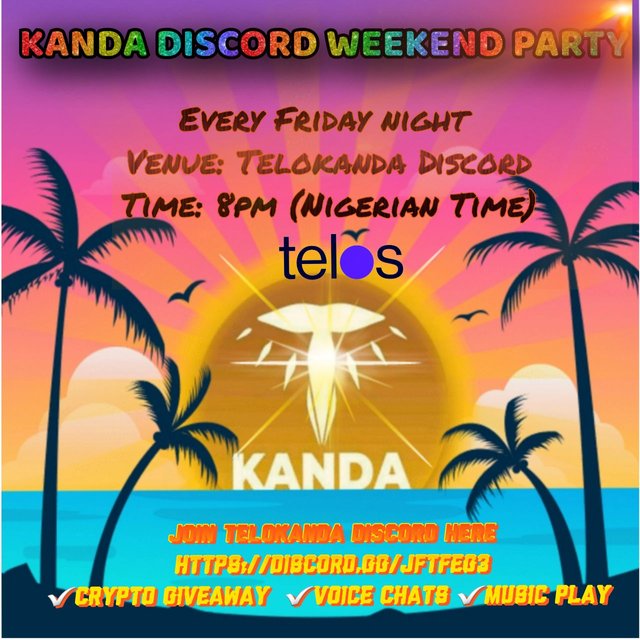 Join the Telokanda Discord Party going down tonight by 8pm in Nigerian Time over at the official TELOKANDA Discord here https://discord.gg/jftfeg3. It is going to be massive fun as Cryptocurrency giveaways of TLOSP, KANDA, STEEM, BTC, DOGE will take place. Discord Voice chats will also be made available for Telokandians and Music plays is not an exception where users pay to get their favorite songs played.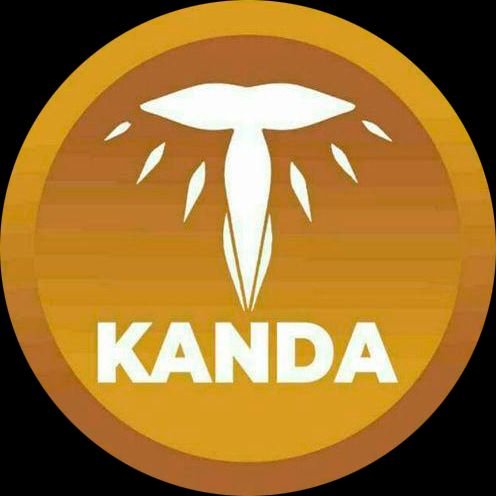 Telokanda is the first advertising platform built on the Telos Blockchain. Users on the Telokanda platform are able to buy ads, sell ads and also carry out tasks on the platform to earn Crypto currency rewards. The Telokanda official website is under construction and will be launched next month. KANDA tokens are available for trade on @steem-engine and also Vapee and CoolXWallet. Telos Network is a networked ecosystem built on the EOS software that ensures visionary leaders and communities work together to build a strong global economy.
TELOKANDA Discord Bot Version one will be used mainly for Today's Giveaways alongside other bots like Banjo bot and Bounty bot. This Weekend giveaway party will be holding every Friday night by 8pm in Nigerian time and will always for two hours.
Telokanda Social Accounts:
Twitter: https://twitter.com/Telokanda
Steemit: https://steemit.com/@telokanda
Telegram: t.me/Telokanda
Read about TELOS FOUNDATION Here:
https://telosfoundation.io
https://telos.net