Appreciation to my 500 + Followers GIVE-AWAY!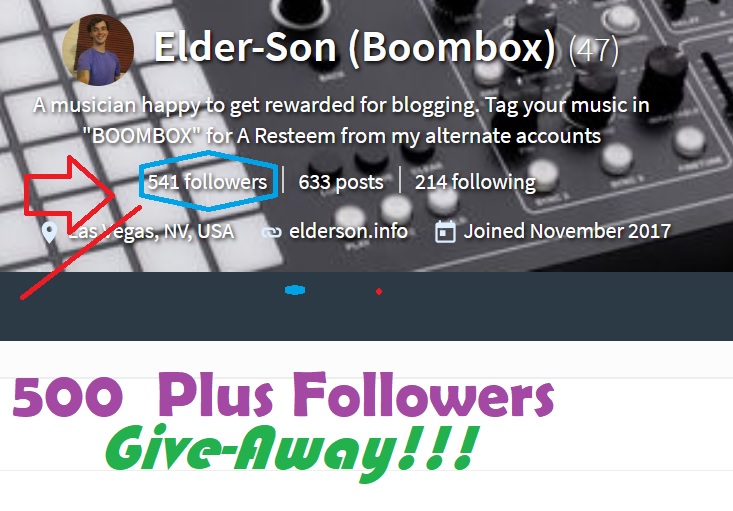 Montauk Music has been growing fast. Not by traditional numbers. By you guys. Everyone on Steemit helps make Elder-Son & Blind-A-Mac happen. Hopefully soon well have a 3rd serious artists. Stay tuned
Okay, the rules are simple. I'm happy that so many people followed me so I'll be giving out
1 SBD
To Qualify
Upvote and Resteem this post

Make sure to follow me if you haven't

Simply comment "Done"
And that's it! I'll do the draw from the comment section at the earnings day of this post to send the 1 SBD reward to the lucky follower. And if you dig new, interesting music make sure to keep an eye (or ear) out for my posts. I love doing giveaways like this for two reasons:
A. Encourages the new Steam users to earn money
B. This brings more people together, quicker.
Good luck to everyone and once again THANK YOU