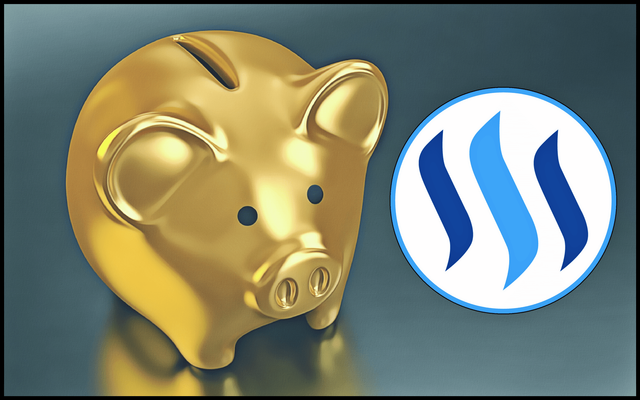 ---
After a few unanticipated breaks...we are finally back with week two! Thank you for being patient with me while I sort life stuff out. I wish that so far all of these posts...both the ones that you can gain entries on and the draw results...were perfectly consistent and easy to keep up with...in a timely and reliable basis. When things follow pretty patterns and check all of my perfectionist boxes right from the very start...it makes me really happy! But life is messy and I am only human. These things take time...and seeing what works out and what needs to evolve is an ongoing process. I have hosted contests before that ran longer than two weeks...but some of the kinks seem to have carried over. There are still some loose ends and finer details to work out on this particular post...and ideas and experiments to test out...and tweaks to the 'final' template that will allow me to whip these out on my phone...and best of all on the go.
Seeing as I really do plan on running giveaway draws for years to come...I look forward to the seamlessness and as my readers you probably do too! At some point...I will also make a new cover image and button banner to polish things off and get these out on social media. Right now...there is only the one way to earn entries once a week but stay tuned for additional daily and weekly comment contests...and other ways to earn SBI shares. Going forward...it would also be nice to include early bird trivia questions to directly earn some Steem and expand the prize offerings into custom made graphics...or tokens that promote other front ends and applications....or even physical products like stickers and postcards through partnerships. I will be eternally grateful to anyone willing to provide these sponsorship opportunities!
Okay...so without further delay here are the results...
---
✨ THE WINNERS ✨

@sevendust04 (1 Share)
@marvyinnovation (1 Share)
@pwny (1 Share)
@artofwisdom (1 Share)
@paradise-found (1 Share)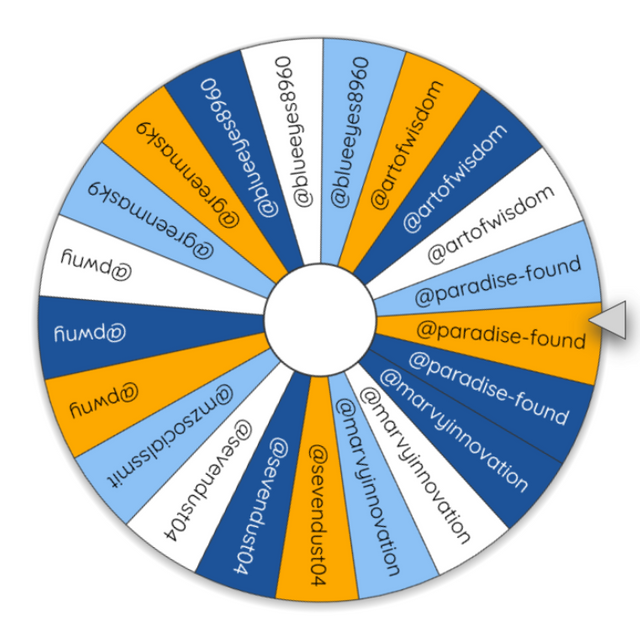 CLICK HERE TO SEE THE SAVED WHEEL FOR MARCH 20TH 2019

I love this little wheel...and all of the features and options the overall service offers. After looking around for a few hours for the best name draw site to use...this one emerged as the winner. It has the biggest potential to make my life easier down the road because you can import data and the above screenshot looks nice. I am not set up right now for screen capturing draw result videos...but should this be something that you do want to see let me know in the comments! For now...you can click on the link to see all of the participants and how many entries each one earned. After fully setting it up...I spun the wheel five times and recorded the winners. This was an entirely honest draw...I can promise you that!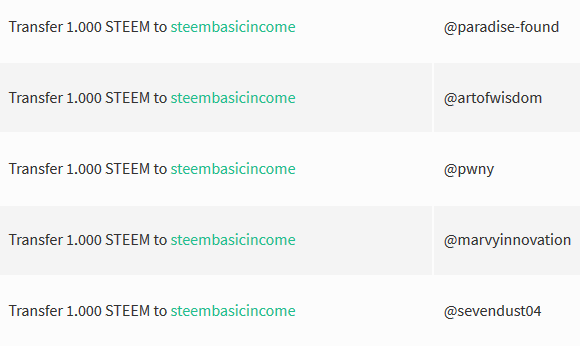 Congratulations to the winners! Onwards & Upwards - Creative Quote #3 will be ready to go sometime tonight...after which you can earn up to three entries into next weeks draw. You are also welcome to leave quality comments on every previous post in the same series for one additional entry....as long as you have not commented before. All of the liquid steem earned from these posts will be used to purchase sponsorship shares for the steem basic income program.