Good afternoon ladies and gentlemen, and to everyone out there whether you are gentle or not,
Few days back I wrote about patience. But, I think I would really love to stretch that a little more, what I want to tell you today is not what patience is but what patience is not. Yes, you heard me right, I don't want to teach you what patience is today. I think I have pretty much done all that the last time.
What people generally see patience as
People generally see patience as "waiting", in fact if you ask the average student or pupil what patience is, and you ask him or her to define the term - patience in one word. This is likely to happen: I could say with about 80% accuracy that if you ask 100 of them what they think patience is, in one word, about 90 of them would stand up boldly and say: Patience is waiting!
But, Is patience truly: waiting? This is why I said today's post is not going to be focused on what patience is, but on what it is "not"!
I want to quickly state this with a very bold note and in all seriousness:
PATIENCE IS NOT WAITING, PATIENCE IS WAITING "CALMLY", AND MAINTAINING A GOOD ATTITUDE WHILE YOU WAIT
Let's consider this classic example, if you ask someone to wait "patiently" at a place for you. That you would endeavour to be with the person by 8pm today, and then by 8:05pm the person start disturbing you with calls, would you say that person is patient? No, I guess! But why won't you boldly say the person is patient?
Link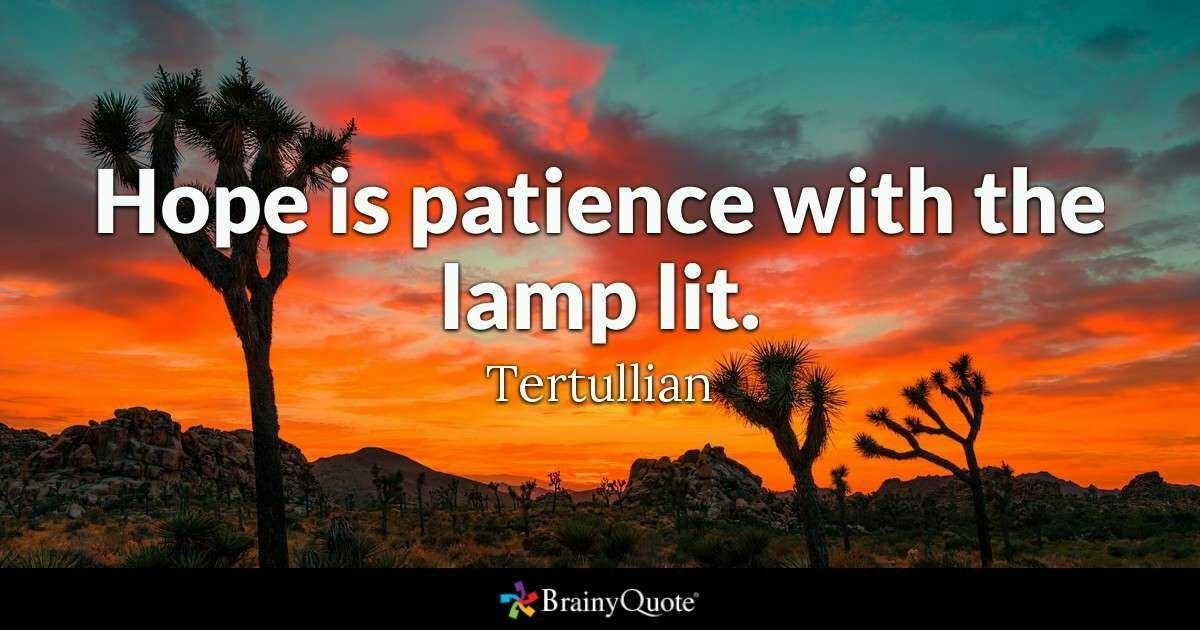 Consider These Questions
Let's quickly consider these questions that would make you understand why you won't see the person as patient:
Did he wait for you? Of course, the person waited for you right? Yes. But yet, you won't say he or she is patient. Why? Okay, the next question will help in clarification.
Did he wait "calmly"? This is the main reason you would want to tag this person as "impatient", because the person did not maintain the right attitude while waiting.
To conclude, I hope you have seen that patient is not about waiting, it is about waiting with the right attitude; it is about waiting "calmly", and not just waiting itself.
Thanks for reading patiently!