Since there are a lot of litter walkers on Steemit, I thought I should share this sad news: a driver hit-and-run four girl scouts and an adult chaperone who were part of a group of scouts doing a #litterwalk yesterday. Two of the girls and the adult died on scene; one girl died later on the hospital; another is still alive but in critical condition.
https://chippewa.com/news/local/crime-and-courts/three-girl-scouts-chaperone-killed-in-chippewa-county-hit-and/article_5efe6f30-b61d-5304-b7dc-1893a5e82352.html#11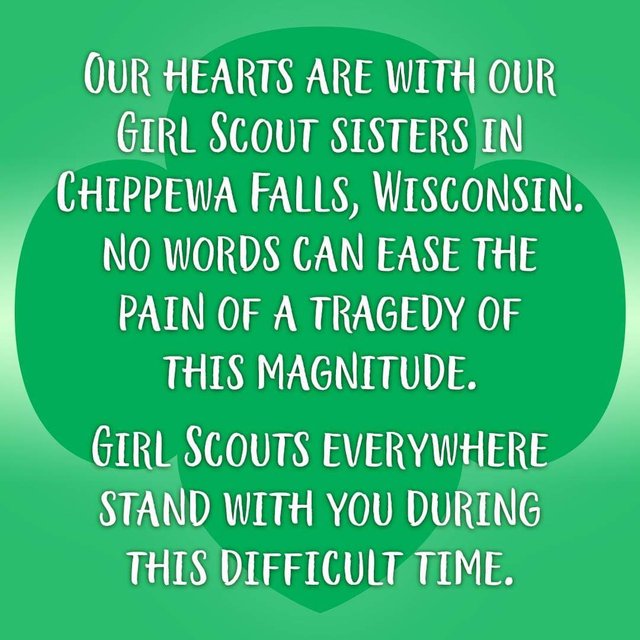 from the Girl Scouts page on Facebook
Also from their page: "Girl Scouts of the Northwestern Great Lakes is inviting anyone who would like to send a card to send it to their Eau Claire Service Center: 4222 Oakwood Hills Pkwy, Eau Claire, WI 54701. We invite Girl Scouts everywhere to join the council in honoring the lives of the deceased by lighting a candle, observing a moment of silence, or engaging in other meaningful rituals at 6:00 p.m. CT today."
Light a candle, y'all. :(