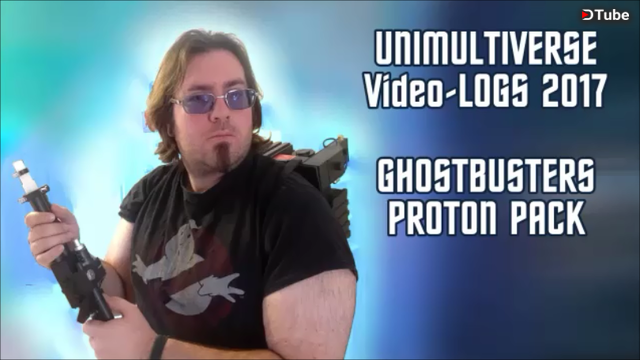 ---
UNIMULTIVERSE Video-LOGS 2017 (unboxing) GHOSTBUSTERS PROTON PACK (from Spirit Halloween)
Just an unboxing of a Proton Pack from Spirit Halloween.
As usual (with my videos) if you have any problems getting the video to play, read the DTube description or Steemit article version, and maybe this you can find a version that works. However, as long as it plays on DTube I recommend checking out and supporting DTube.
Here is a video where I (Joey) unbox the Spirit Halloween version of the Ghostbusters Proton Pack! I try to upload a Ghostbusters related video every August, so here I am uploading a video about Ghostbusters, and it's August of 2018, the video was recorded in 2017, but edited in 2018.
Feel free to check out an other video where I unbox a representation of an other particle beam device from science fiction and fantasy... the Star Trek Enterprise Phase Pistol!

Or here is the 1st time I uploaded a video in my tradition of uploading Ghostbusters videos in August, just due to a personal achievement playing Sega Ghostbusters video game.

Or a video from the next year...

Or the next year... getting back to some video game Ghostbusters fun!!

Or if this video doesn't play.... here it is on that other place....

So anyway, this is just me unboxing a Proton Pack, expect me to make more videos with Proton Packs, Phase Pistols, and other objects from both Ghostbusters and Star Trek in the future.
I uploaded this to both DTube and YouTube, and uploaded the YouTube version a little sooner just so I could include both the DTube and YouTube video in this Steemit Article, this was for the benefit of how I set up the Steemit article, thus with the Steemit post and DTube description being nearly the same thing, I personally consider the DTube version the preferred platform.
---
▶️ DTube
▶️ IPFS