I am skipping a vast majority of the disclaimer this time. If you are reading these you are likely already familiar with my story. In a shell, I am not a jaded person who got burned by the system, I actually came out on top - barely.
The names have been changed for the most part in these stories but all the stories are true and I personally know all the people involved.
The system in Thailand is rigged so that you are not allowed to succeed. If you do somehow manage to succeed, the rules get changed. This is where we meet our 5th character "Edward."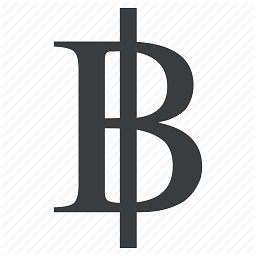 I actually met Ed years before he opened any businesses and he seemed like a very entrepreneurial dude. I actually owned a few guesthouses at the time and he was one of my guests. It took years before he eventually launched his business (very far away from my own.) His guesthouse was like all the other ones but there was a twist. He was going to be the first flashpacker party hostel in this part of the world. The establishment was aptly named "Slumber Party."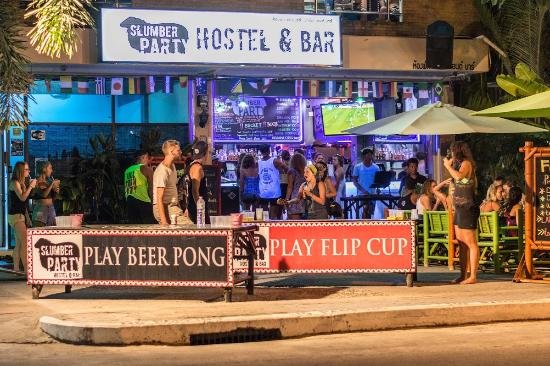 The idea behind this business is actually quite brilliant: You charge very little for the comfortable dorm, but then almost make it mandatory that guests participate in what is pretty much a non-stop party. They go on boat trips (with booze), jungle treks (with booze,) and then return to a guesthouse whose prices fluctuate throughout the day and bar games such as flip-cup and beer pong are always going on. Then once everyone is already good and smashed they go on a pub crawl complete with sober escorts and drivers (and a photographer.)
Ed once told me that if a customer stays in his place and doesn't drink, he loses money. However, a vast majority of the people do participate in the drinking activities because it is a lot of fun. I've always found it a bit perplexing that people who are trying to spend $5 a day on accommodation will very happily splash out $50 for partying.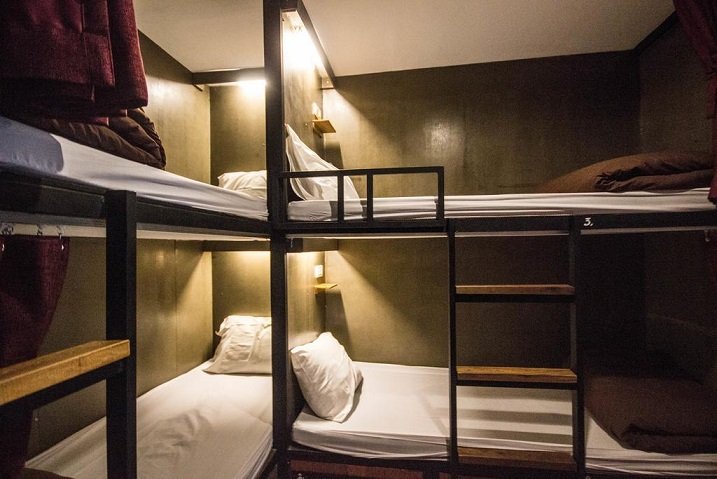 this is where you will sleep... or pass out
Slumber party did everything by the book. Work permits were issued, taxes are paid, guests are properly reported to immigration as is required via their barely functioning online registration system. An absurd amount of passport copies were kept on file for an absurd amount of time (2 years is the requirement.)
Edward complied in all of this and his business was thriving. He also manages to avoid low season (May to Oct, where there are very few travelers mostly because of rainy season.) Slumber Party managed to have 90% occupancy because of innovative international advertising and promotions. He was doing very well, too well actually.
Remember my first rule? How the system is rigged and you are not allowed to succeed. Well, about a year ago the government came by and told select businesses (bet you can't guess who the owners were of the selected businesses!) that they had until August of next year (2018) to acquire a "hotel license."
This is kind of a made up thing that is insanely impossible to acquire because there are a certain number of requirements to qualify for this license and article 23 is the hardest one to adhere to. It simply says you are required to have "anything else the agent determines necessary." (I made the article number up and the wording might be slightly different but the notion is true)
So if you, as a hostel owner are somehow able to get all these magical boxes ticked, it still takes 8-12 months to finally get your "hotel license." Everyone who applied last year is still waiting for them. What on earth could possibly take so much time to process?
Anyway, in case you can't recognize it from what I have written above: This is all a racket (a method of paying a fee for protection) but instead of it being implemented by the mafia, it is implemented by the government.
The responsible businesses that were doing well like Ed's submitted the documents and were simply waiting for the process to complete. Fair enough and thank you government people for the heads up.
ENTER MID MAY 2018. The military enters the beach area of Ao Nang and raids a bunch of hostels (no hotels, just the cheap places) and demands to see all of their documents, including their hotel license that everyone in the government already knows they do not have. Upon not being able to produce said document (because it doeesn't exist yet) they are ordered to shut down. The military were kind enough to allow everyone in the hostel to remain until the next morning.
I go to a bar that is opposite one of the Slumber Party locations almost every day. At Slumber Party the gates are still shut, the lights are still off and the same is true of all the other low-cost hostels that fill this area. It is estimated that up to 500 staff members are going to be out of work and that millions in revenue is going to be lost for all of these smaller businesses.
In secret, the more expensive hotels are celebrating but they are missing the point. These people that were willing to pay $10 for a room are not going to immediately pay $150 for a room because the former doesn't exist anymore. They are simply going to opt to not come here. The more expensive places do not benefit from this because backpackers and flashpackers are never going to stay at the Sheraton. It isn't in the budget!
In the meantime, the owners of the smaller places still have to pay very extortionate rent for these near the beach establishments and a vast majority of them, since they are not being allowed to have a chance to make money, are going to have to fold.
So there you have it folks. If you innovate and even bring an entirely new demographic of people to an area - the highly sought after 18-25'ers you will be thwarted by the government because it is perveived that since you are busy, and the large hotel chains are not, that you must be stealing from them. If you are a foreigner that implemented this innovation, you will get shut down. If there is no law being broken in order for them to shut you down one will be custom-made in order to shut you down anyway.
Rule number 5: don't innovate because if you succeed it will simply be taken away from you