This is my entry to the @anomadsoul "get to know me" challenge. Though i stumbled upon this contest post during the HF20 upgrade experience on @josediccus's blog but was unable to write an entry until now as i was just getting better from a recent illness.
Few people who are closest to me know eventually that i write mostly from experience and tried to be realistic as possible. I have had my ups and down on this platform, i have been frustrated at some point and was at the brink of giving up but thanks to excellent steemians like @surpassinggoogle from whom i got motivation.
I could still remember a quote from my poetry post at that time, "even a motivator needs motivation." I love writing piece that inspires and brings calmness to the soul but sometimes, my muse are a reflection of pain am currently passing through. Thanks to the contest, you get to see samples below.
I was lucky i got onboard that time i joined steemit courtesy of an invaluable friend @deeclown, he saw my writeup on a group page and eventually said i could do more than i was doing back then, he said he will show me a place where my voice would be heard and valued. Now, i cam look back and say indeed, Steemit is amazing!
I met people and became friends with them, i have had mentors, encouragers and beautiful communities that have helped bringing out my creative self. Thanks everyone!
Now, let's go down memory lane to understand my creative self better.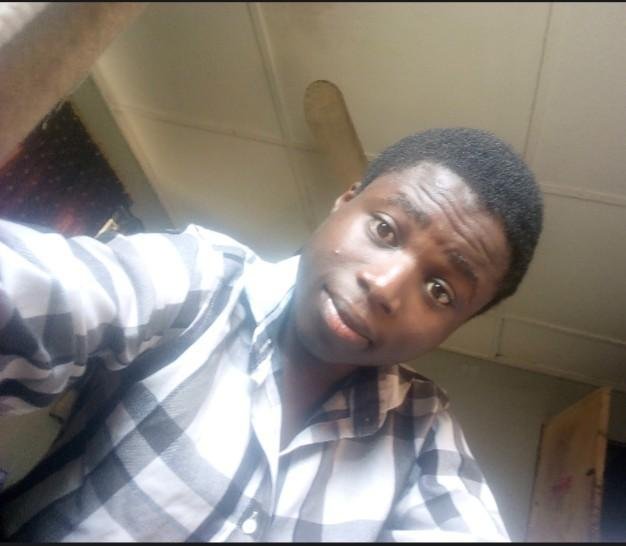 My most remarkable post on the blockchain in descending order;

1. Title: This i write to friends who aren't there
Review:
This is a poetry I wrote 11 days ago inspired by my bitter experience with some people who camouflage as my friends only to neglect me when I needed most. There is a saying that goes; "a friend in need is a friend indeed", it simply means - a friend with you in times of your need is a friend indeed. So, that's where I got my poetic muse from to lash out my frustrations and final resolve.
http://steemit.com/poetry/@aduragbemi/this-i-write-to-friends-who-aren-t-there-an-original-poetry-e9a4ee310ff0a
11days ago

2. Title: Accolade to the nighty night
Review:
This is a poetry I wrote 28 days ago as a tribute to a special night, I tagged it as "the nighty night", it was meant to convey the thoughts of the poet to the readers by taking them through the memorable experience encountered at the advent of the night. Not all nights are the same, you know? So I wrote this poem hoping that my readers would understand what I did see in that particular night.
https://steemit.com/poetry/@aduragbemi/accolade-to-the-nighty-night-an-original-poetry-61b5c818e8b7d
28days ago

3. Title: Guardians of the timeless realm
Review:
This poetry was written as an entry to the @rensoul17 poetrydice challenge - one of the most challenging and tasking poetry challenge I have encountered on the steemit blockchain, the challenge is usually in the form of an intro- story, themes and a couple of images on the surfaces of rolled dice. It wasn't that easy for me at first, but I learnt how to write better through active participation despite my busy schedules. I think new steemians on the blockchain would find this challenge interesting; especially as it will help them improve their writing skills in poetry.
https://steemit.com/poetrydice/@aduragbemi/poetrydice-challenge-guardians-of-the-timeless-realm-an-original-poetry-0ac32ed7eb563
last month

4. Title: Full moon
Review:
This is one of the stories have written and found amazing so far on the blockchain. It is fictional as it is based on a werewolf fantasy. It was kind of hard for me to write the story in a short period of time (it took me 3weeks to write a concluding piece due to my busy schedule at my place of work)
https://steemit.com/story/@aduragbemi/full-moon-an-original-fantasy
2months ago

5. Title: Smile
Review:
This poetry was written 2months ago. This is meant to be an inspirational piece to both steemians and non-steemians. Read it and relive my happy musing.
https://steemit.com/wordchallenge/@aduragbemi/word-poetry-challenge-10-smile-or-an-original-poetry-505deb463d518
2months ago

6. Title: Beauty and madness
Review:
This is my entry for the word poetry challenge by @jassenessaj, it is also one of the best poetry challenge to be reckoned with on the steemit blockchain. Each week comes with a beautiful piece from which many awesome writers emerge as winners. My muse for this beautiful piece is from my favourite TV show "the originals", and am glad I was able to use it as a foundation for writing a winning piece for the challenge. Word poetry challenge is a must participate for new and old steemian.
https://steemit.com/wordchallenge/@aduragbemi/word-poetry-challenge-5-beauty-and-madness-3f8dc2b2970e4
4months ago

7. Title: Gone too soon
Review:
This I wrote with a saddened and burdensome heart to honour a friend who died suddenly last year. I must confess, I put a lot of pain to this writing and also, it surprised me to see @curie on my blog post for the first time. How time flies; more than a year since he died. You want to feel what I felt back then? Click the link above.
https://steemit.com/poetry/@aduragbemi/gone-too-soon
5months ago

8. Title: Trust and betrayals
Review:
This was meant to be a poetry of dissapointment in a love scenario. When I first started writing poetry, I never had thoughts of writing about love but ironically it turns out that I was pretty good at it.
https://steemit.com/poetry/@aduragbemi/trust-and-betrayals-an-original-poetry
5months ago

9. Title: Young shall grow old and die
Review:
This was written as entry to the @airclinic contest. This I can say was written to be heartfelt and cause a shift in people's perspective about death. Is death man's greatest defeat? All thanks to this contest, you can view it again from my perspective from 8months ago.
https://steemit.com/airclinic/@aduragbemi/air-clinic-the-young-shall-grow-old-and-die
8months ago

10. Title: The bleeding heart
Review:
This is amongst my earliest poetry on the steemit blockchain that am very much proud of. This is a poetic musing from an heartbroken heart.
https://steemit.com/poetry/@aduragbemi/the-bleeding-heart
9months ago
Am sure with this ten post am featuring, the style is enough to tell you what kind of writer I am, how dedicated I am and what drives me - my writing. Thanks to @anomadsoul #gettoknowme challenge for making me relive those moments in details.



I am Erinkitola A. Aduragbemi known as @aduragbemi, and I hereby nominate @josediccus, @oluwashinaayomi, @mistacute to join in this #gettoknowme challenge.