My favourite German dishes and beverages | German cuisine appreciation post.
Hey Steemit.
I have written a couple of posts thus far on my favourite Italian restaurants in Brisbane and my love for Italian food in general, so I thought it was time to write about some of my favourite German dishes – given a significant portion of my ethnic heritage comes from Germany.
Despite being of German descent, I really don't eat too many German dishes on a regular basis, but I do have some favourites that I absolutely adore!
Firstly I would make mention of Germany's schnitzels. Growing up as a kid, my half-German Mum would make us chicken and beef schnitzels for dinner. Here is a chicken schnitzel and salad I once ate out at Bavarian Bier Cafe at Eagle Street Pier: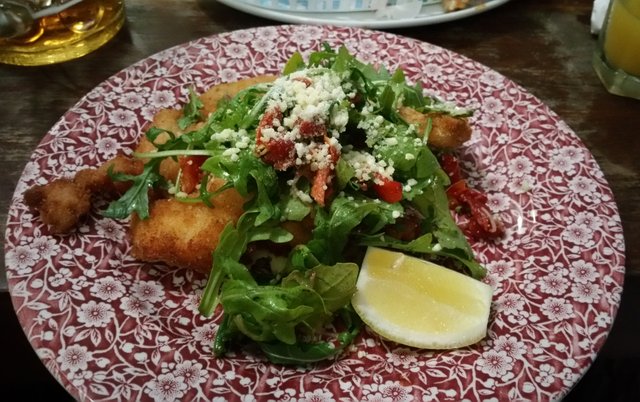 Paired with a salad I think it makes for a great light and healthy meal.
That very same night my friends ordered a schnitzel with bacon, egg and chips (because they can eat the extra calories):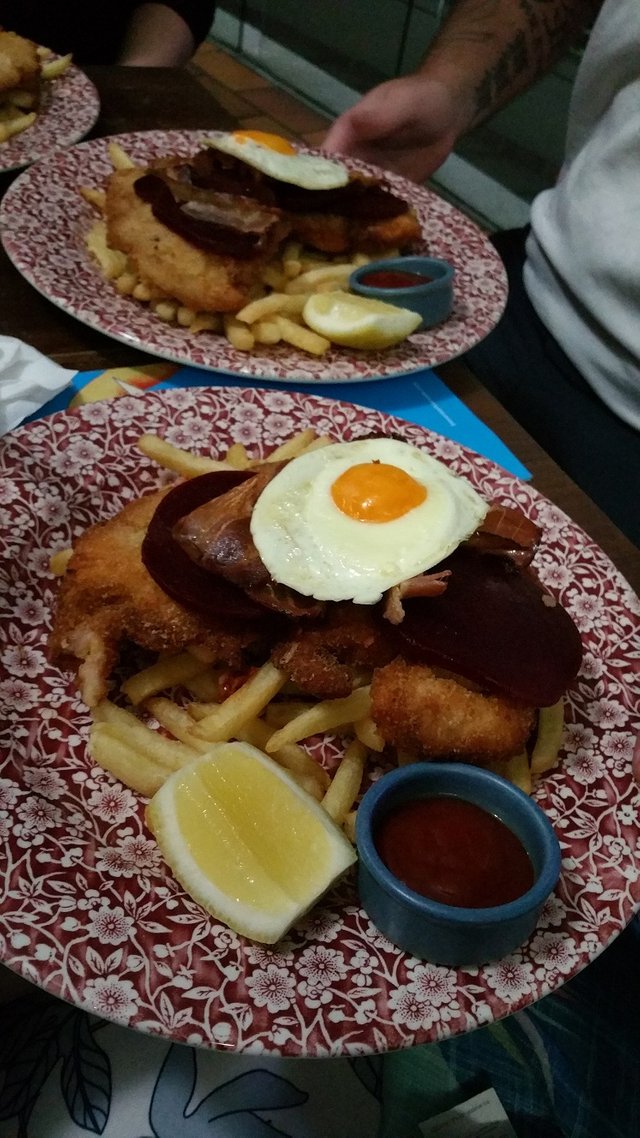 My next favourite German main would be a sausage platter made up of various types of sausages combined with good old mashed potato, sauerkraut and gravy.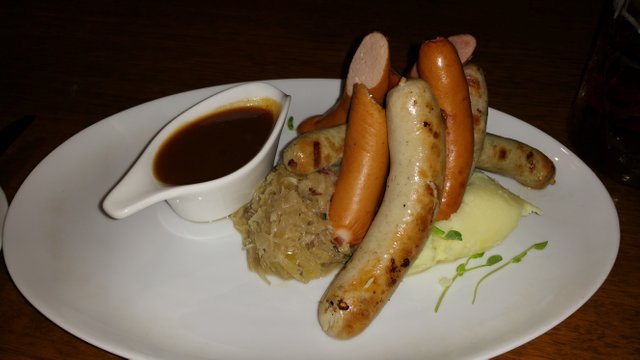 My favourite distinctly German flavour comes from a German dessert and that is the Black Forest Gateau. Black Forest flavour is a combination of chocolate, cream and cherry.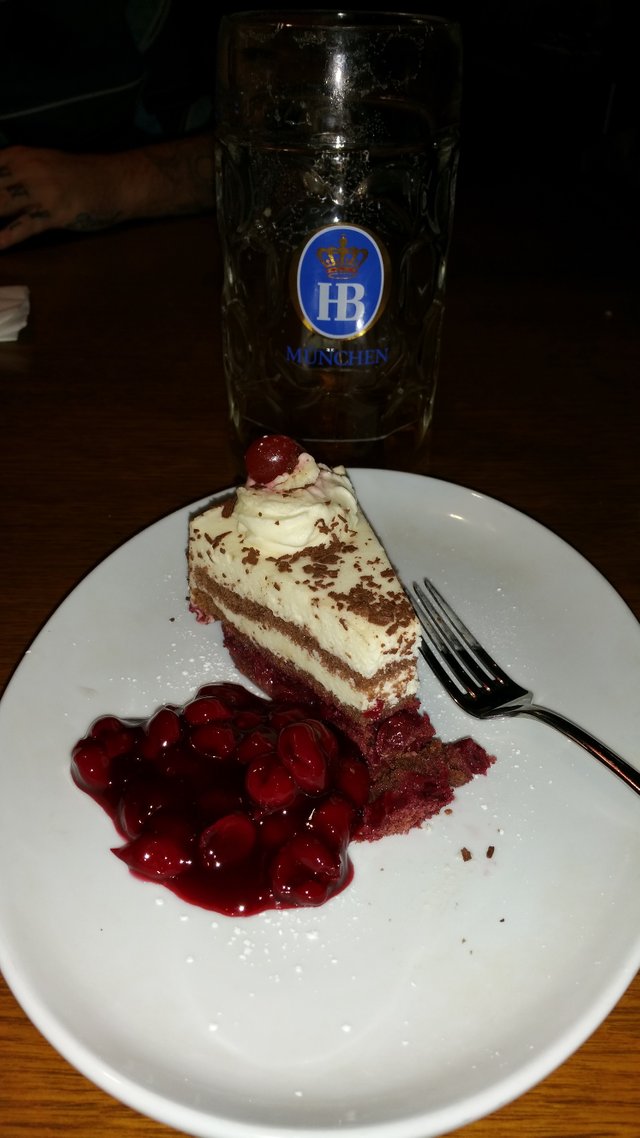 I love Black Forest so much that for my birthday last year when I was given the choice of cake that I wanted to order, I naturally had only one choice in mind: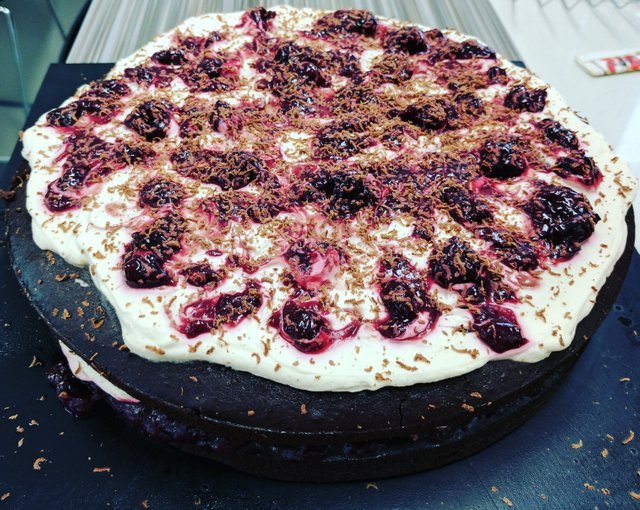 And finally we have to acknowledge the standard set by Germany with its wonderful beers: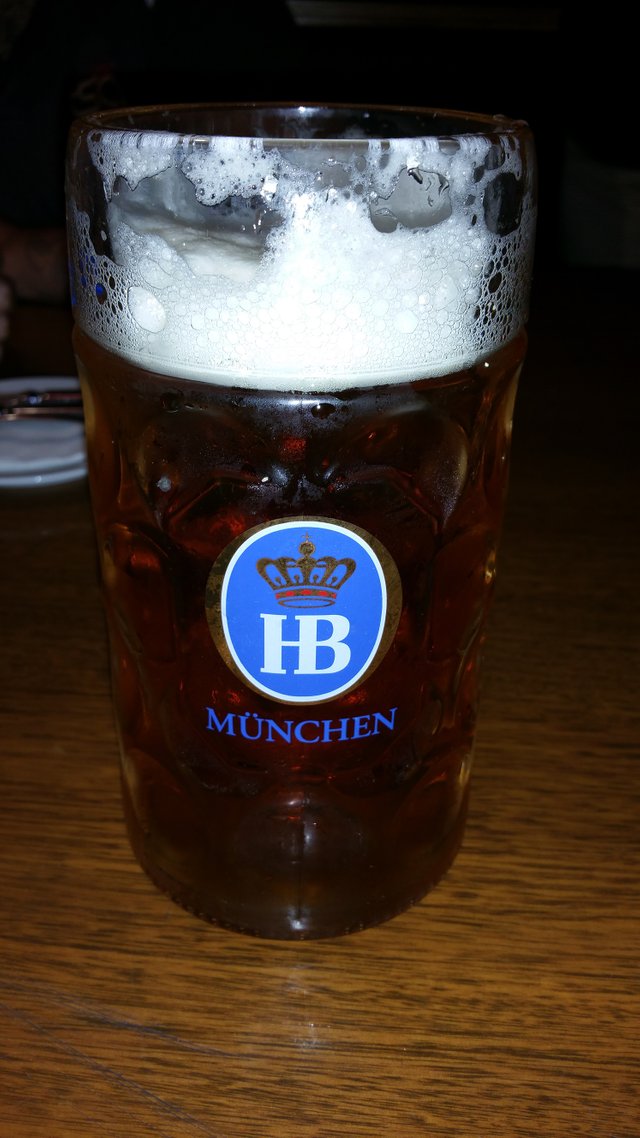 My favourite German beer is by far Franziskaner Weissbier, which I love for the wheat flavour and the cloudiness of the beer.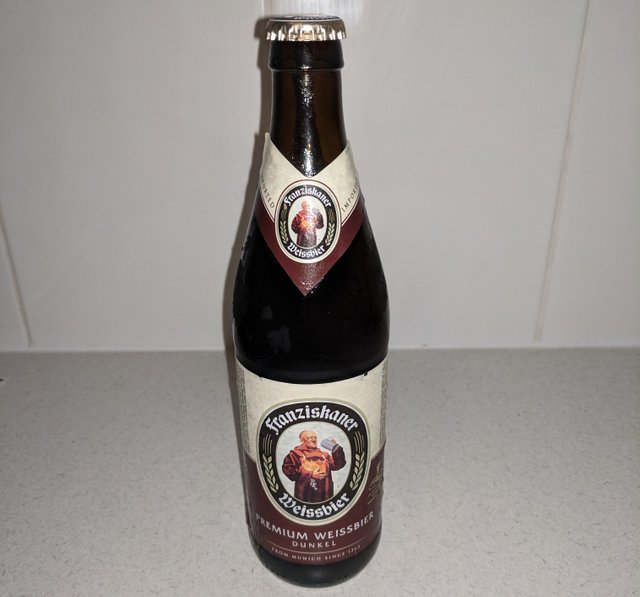 And there you have it folks! Thanks for reading and appreciating German food with me.
Apsis.