El espectáculo del atardecer reflejado en el mar../ The evening show reflected in the sea ..
Tener este privilegio de ver los rayos del sol reflejarse en las aguas del mar,y saber que son los últimos del dia,es una magnifica obra de arte de la naturaleza que se debería apreciar y admirar.
Having this privilege of seeing the rays of the sun reflecting in the waters of the sea, and knowing that they are the last of the day, is a magnificent work of art from nature that should be appreciated and admired.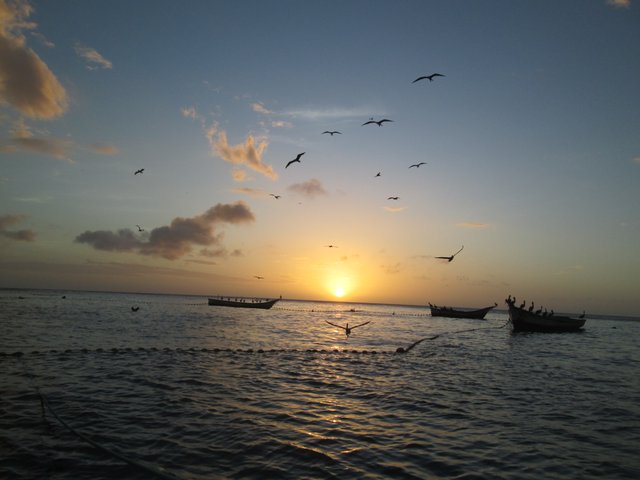 Soy aficionado de estos atardecer en el mar,ya que su brillo lo podemos ver iluminando el cielo y reflejados en el mar.
Trato de siempre esperar esta mágica hora,la llamo magica hora debido a que el atardecer se oculta muy rápido y se lleva alrededor de una hora para su despido.
Cuando vengo a la pesca espero disfrutar de estos atardeceres y luego salgo del agua..!
I am fond of these sunset at sea, since its brightness can be seen illuminating the sky and reflected in the sea. I try to always wait for this magic hour, I call it magic hour because the sunset is hidden very fast and it takes around an hour for his dismissal. When I come to fish I hope to enjoy these sunsets and then I get out of the water ..!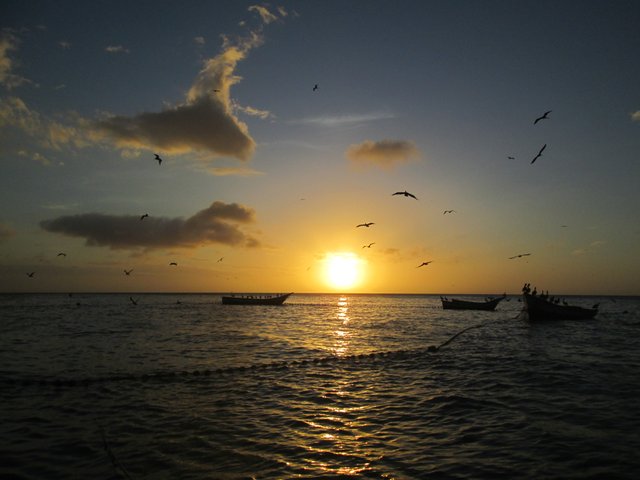 Todas estas imágenes son de mi autoría, tomadas con mi teléfono ZTE maven2.
All these images are my own, taken with my ZTE maven2 phone.