Happy Saturday! Today I'll be discussing an app that let's you avoid falling in long lines to do some tasks at your fingertips - like buying load, sending money, paying bills and online and movie shopping - Gcash.
Though it sounds like a digital currency, it's more of a payment method similar to Paypal that let's you keep cash but will also let you pay for goods and services at the same time also letting you do some other stuff, without the need for using either your bank ATM or debit/credit cards. There's an article posted by cointelegraph about the difference of digital currencies and payment methods like this but I hope to get to write my own interpretation of their article on this blog on layman's terms.
As a background, I used this app for more than a year now because it's very convenient to use. I like the fact that it can save a lot of minutes/hours of your time if you have other more important things to do.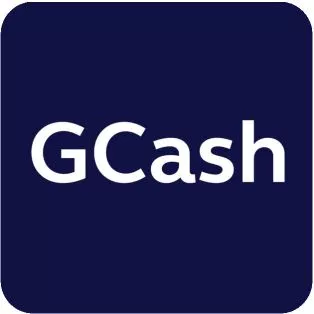 Features:
1. Buy Load, Earn Rebates - With this, I can set up a mini-reloading station with this that can load different networks. Each time I reload, I get a 5%-10%* rebate if I reload another Globe number as can be seen on the screenshot below.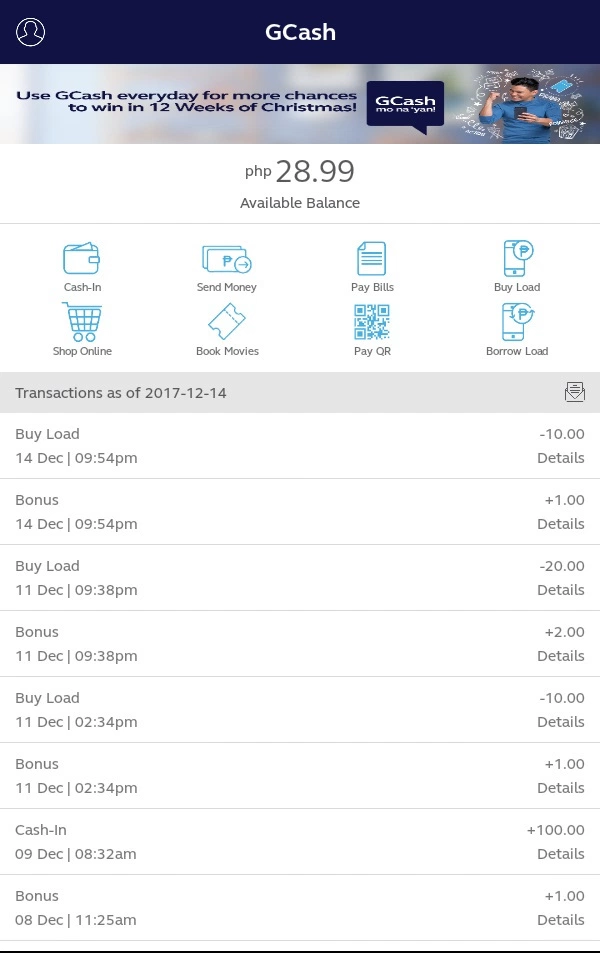 *Rebate can be as high as 10% if there's a promo.
2. Send Money - It's also very convenient to send money to your loved ones using this app given that they are also registered to Gcash.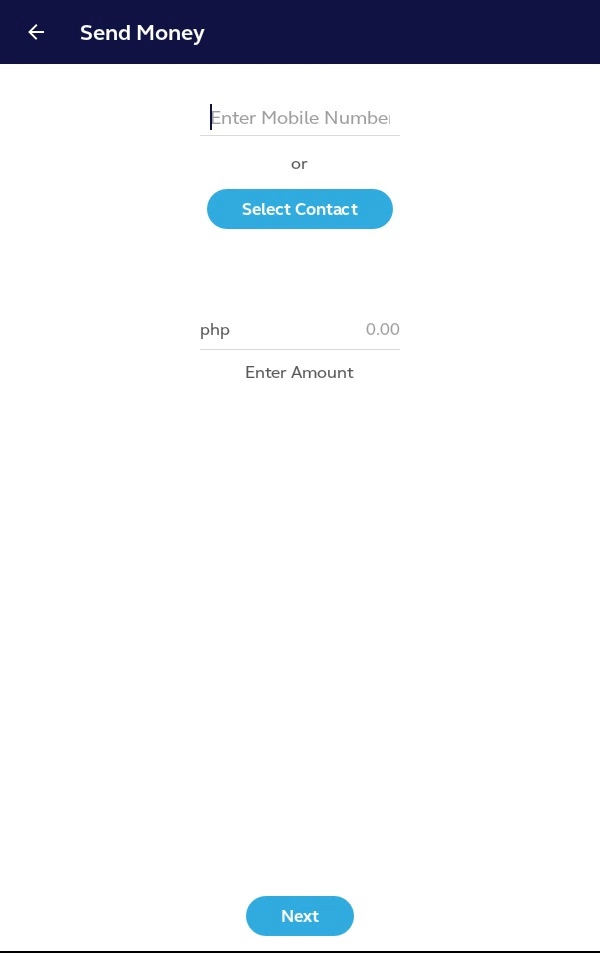 3. Receive Money - Money sent using Gcash app can also be received using Gcash outlets found in Cebuana or Mlhuiller. I haven't tried this method yet since my preferred method is ATM withdrawal using their Gcash Mastercard. There's a charge though, P25 per withdrawal at Bancnet ATMs or P15 through Landbank ATMs. Here, it functions more of an ATM card when you need cash right away.
You can also link Paypal to Gcash so you can withdraw your money from Paypal to Gcash at absolutely no charge! Gcash previously had system updates on this and when their system resumed, I was unable to withdraw my Paypal earnings to Gcash anymore as their previous representative asked me to delete my preapproval on Paypal and just re-link again. But this never worked and when I contacted their call centre again and sent them an e-mail, they mentioned that they are not able to find my Paypal pre-approval code on their system. E-mail that I have sent to them did not receive a response until today.
But I guess, this will still work out fine if it's your first time linking your Paypal to Gcash. Just make sure not to cancel the pre-approval code, unlike what I was told.
To register for Paypal - click here
To link existing Paypal to Gcash - refer here for details
4. Pay LRT/MRT/Bus Fares - Once you opt to purchase the Gcash card, it will not only let you purchase or pay in the online world, you can also use this card to pay transportation fares if you opt to get the Gcash Beep Mastercard. This comes at a nominal cost and prices might change without prior notice.
As of now, Gcash cards can mostly be purchased on Globe stores in malls as most of them have a booth. You'll only be asked to present an ID and fill up a form. After you have paid the card, you can now link the Mastercard to the Gcash app.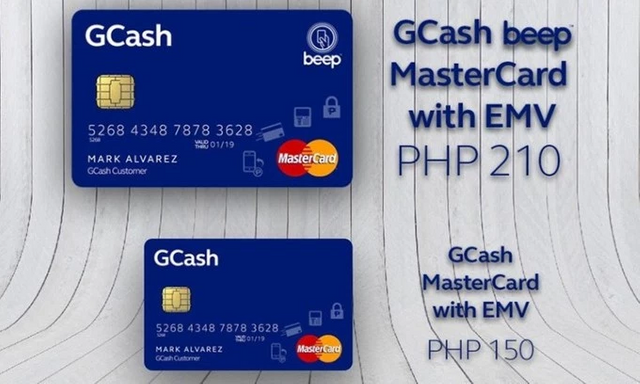 5. Shop Locally and Globally - You can use the Gcash Mastercard to pay for Family Mart items, shop for clothes, reserve movie tickets or buy groceries without getting out of budget because it functions as a debit card in which the limit is the amount you put there. A lot of merchants started to go cashless with Gcash as they also accept this as a payment method. You just need to scan their QR code and you can already send them the payment - as fast as sending a text message. Even some food stalls like the Mercato in BGC accepts Gcash. Let's admit it, it's such a hassle counting money before paying or looking for coins so that we can get out change right away.
There's also a virtual American Express Card you can use for your online purchases. I tried to use this one but it did not work though, I guess you need to have more than P500 in it for it to start processing transactions.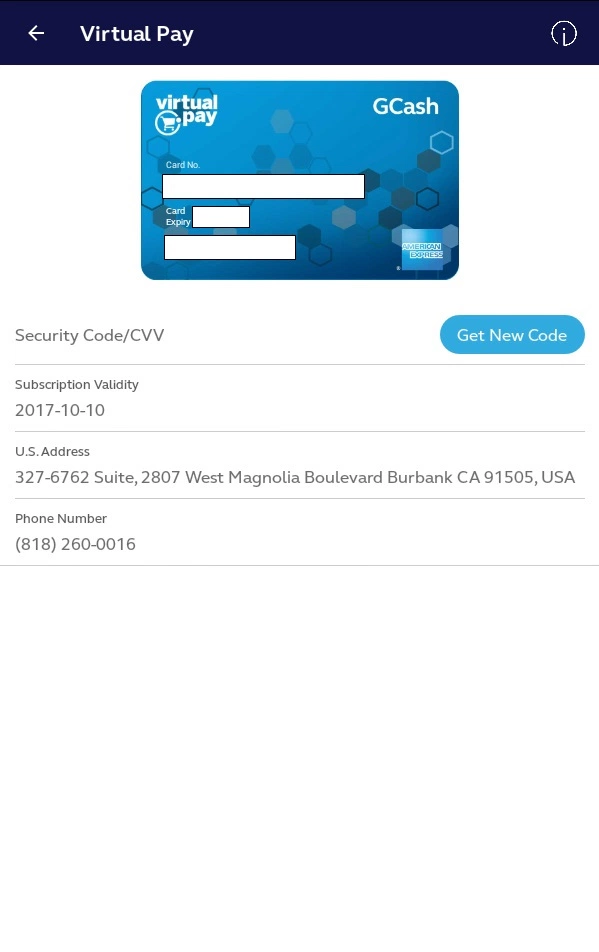 Even though I haven't paid bills yet using this app.
6. Deposit Money Easily - Though this is not an interest-bearing account. It's good to keep a good portion of your money readily available for spending. If you are the type who prefers using the card for purchases rather than withdrawing money in cash. A P1 charge to deposit money from BPI to Gcash for example, will save you a lot vs. withdrawing in an ATM whose bank is different from your bank account which normally charges P15 in case your bank had long lines, turned offline or no longer has cash to dispense. You know, withdrawing cash thru ATMs also has its own share of fall backs. A lot of methods to deposit money through gcash are available as shown below.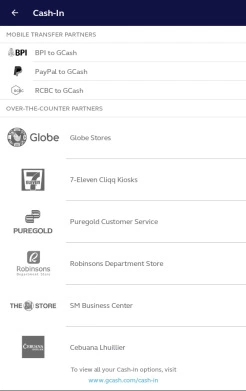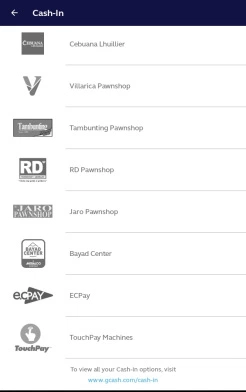 7. Use Gcash to avail discounts from their different promotions. It's good to check this site so you can also maximize the discounts and you'll also feel that you're getting rebates with their partner merchants. You'll also receive text messages from Gcash if there's a promotion on their partner merchants.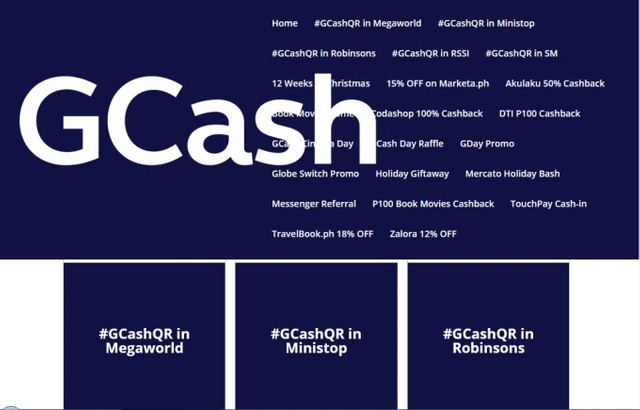 8. Refer Friends, Earn Bonus - They also reward their app users bonus if they refer their friends. Please click on this link to know more about their promo as this may be over soon.
9. Link Gcash to Messenger - Using the full version of messenger will not only let you play games but will also let you use most of the functionalities of an app like Gcash. So in case you don't have the app in your other devices but have the full messenger app (not the lite one), you can still use Gcash through messenger interactively! That way you can save app installation data if your phone is tight on memory.
For instructions on how to link Gcash to messenger - click here
Promotional Gcash video also found here.
And that's it cryptofinancers, I hope you liked this post. Feel free to give me your feedbacks and comments below. I'm looking to upgrade this blog to give it a new look and feel. I'm looking forward to your continued support on this endeavor.
*I'm also the author of similar content found in Wordpress
Additional Information:
Gcash Google Play App Description:
GCash turns your mobile phone into a virtual wallet. Using the GCash app, you can pay for items and send money at the speed of a text message. With GCash, you'll love the way you pay.
GCash Services
GCash QR: Scan GCash partner merchant QR codes to pay with your GCash App directly. Easy, convenient, and no cash needed!
Buy Load: Purchase load for anyone on any network, anytime you need!
Send Money: Transfer funds to your loved ones anywhere in the Philippines without spending a cent on service fees.
Pay Bills: Skip the long lines when you settle your bills with GCash anytime, anywhere!
Shop Online: Splurge in your favorite international shopping, gaming, and entertainment sites without a physical card, with GCash American Express Virtual Pay - a virtual card linked to your GCash mobile wallet.
Withdraw from PayPal: Link your PayPal account to GCash and transfer your PayPal funds for free.
Book movies: Reserve your movie seats directly within the GCash App! No need to go other online sites or fall in long lines!
Borrow load: Get load even without GCash. Pay later when you cash-in to your GCash wallet!
Cash-in from banks: Move funds from your BPI or RCBC bank account to your GCash - a more convenient way of cashing in!
Receive remittances from MoneyGram and Western Union: Just key in your reference number and automatically receive your remittance without going to physical branches!