How Does My Garden Grow?
It has turned into a hot summer the last few weeks. I have had to water a few times and there are veggies and critters. Lemme give you the immersive tour.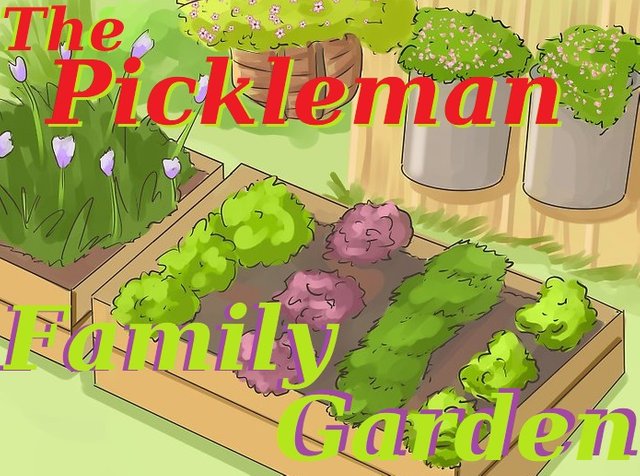 Source:
https://www.wikihow.com/Plan-a-Family-Garden
with a little Zeke design goodness
We started the growing season a little late here in Canadia as the spring was long and coold and damp and not very sunny. I set out to grow 3 types of tomatoes, some carrots for a change, a couple types of cucumbers, and built a whole new raised box that I dedicated to peppers.
Since then, the summer has turned grass-yellowingly hot and dry but the plants have caught up a little. Come see what I have growing!

Lets start with the Flowers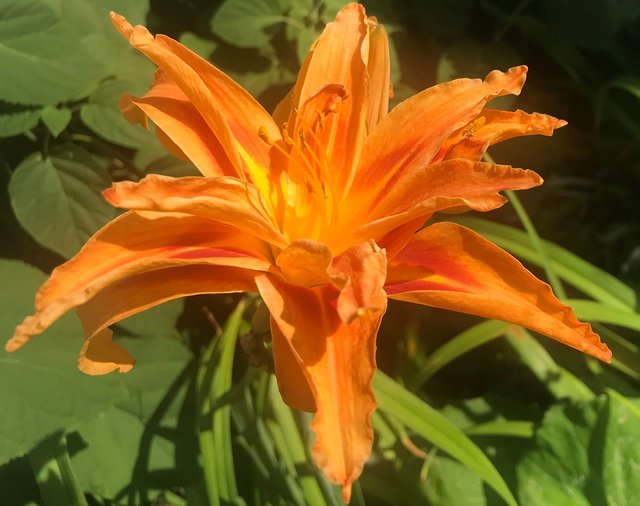 They were nice enough for a splash of colour but I kinda like them more now that I am thinking about the butterflies and bees which do the pollination. I was looking through @thekittygirl's day lily photography marveling at how photogenic they are. I am not sure whether these are Tiger Lilies or something similar but I love the orange.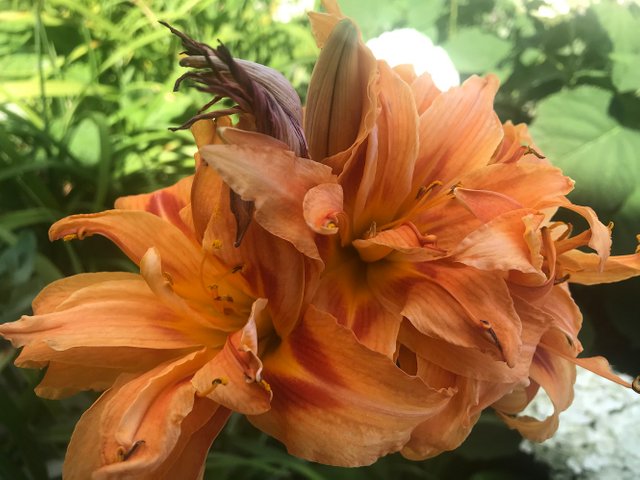 These ones like to grow in bunches which make for such great lines and textures. They also grow wild at the edge of the country roads which is nice to know they are native (or invasive?)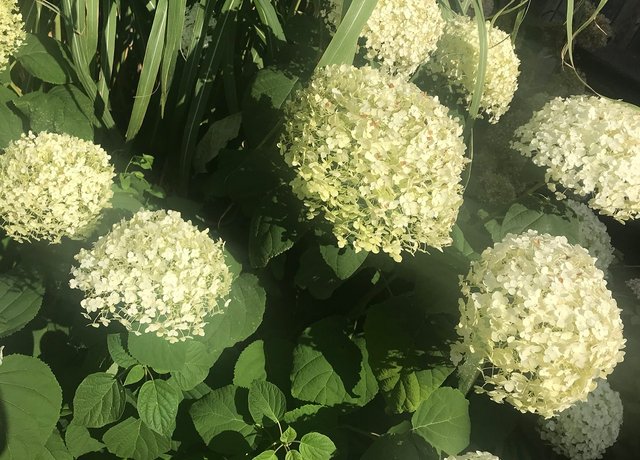 I often feel like an old lady all proud of her hydrangeas. I have red ones and pink ones that, as per their name, enjoy a lot of water to bloom. They get as big as basketballs and cover so much area with bloom and leaf. Doesn't hurt that the insects and bees love them as well.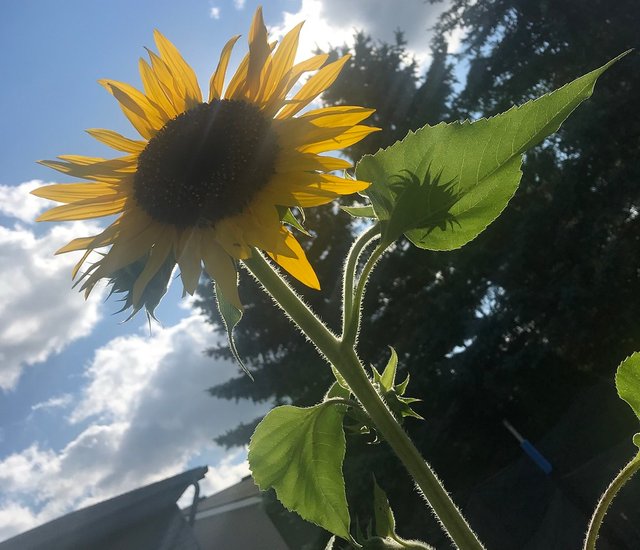 This is another sunflower I didn't plant in the garden box. Seems my little one likes to sneak seeds into there rather than plant them in the other flower areas.
I generally like to have the sun shining over my shoulder on the subject of the photo. In this case, I was fascinated by the small hairs and the contrast the sky and clouds and trees put together the make the flower catch the light so well.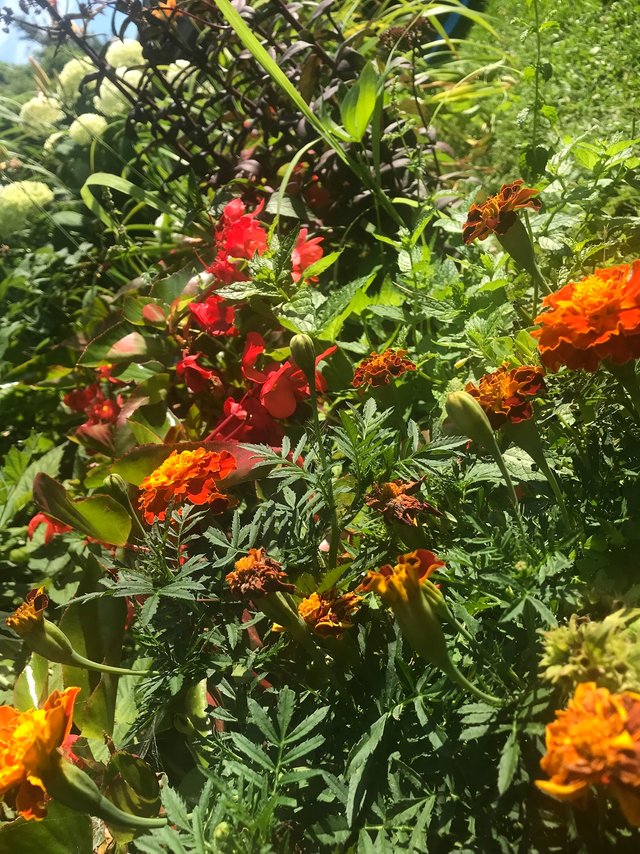 I have a nice little royal rumble of other flowers battling for space and sunlight and the marigolds seem to be doing well this year.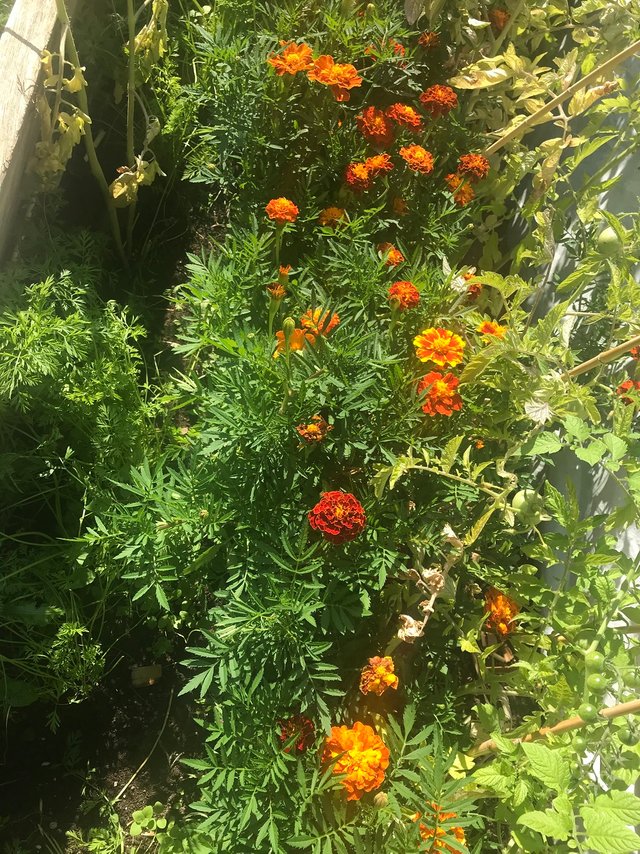 They are doing a little better than planned between carrots and tomatoes. They are supposed to repel critters but this year the cucumber sprouts were munched and something is acting like Bugs Bunny on the carrots. Neat colours though.

Now for some Veggies!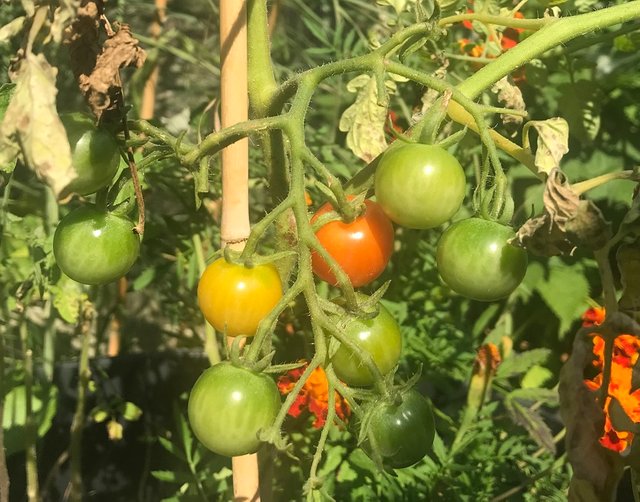 The cherry tomatoes in the planter are ripening faster than the ones in the garden box which seem to like to pose for the camera better. Apparently they are the perfect snack in the beginning.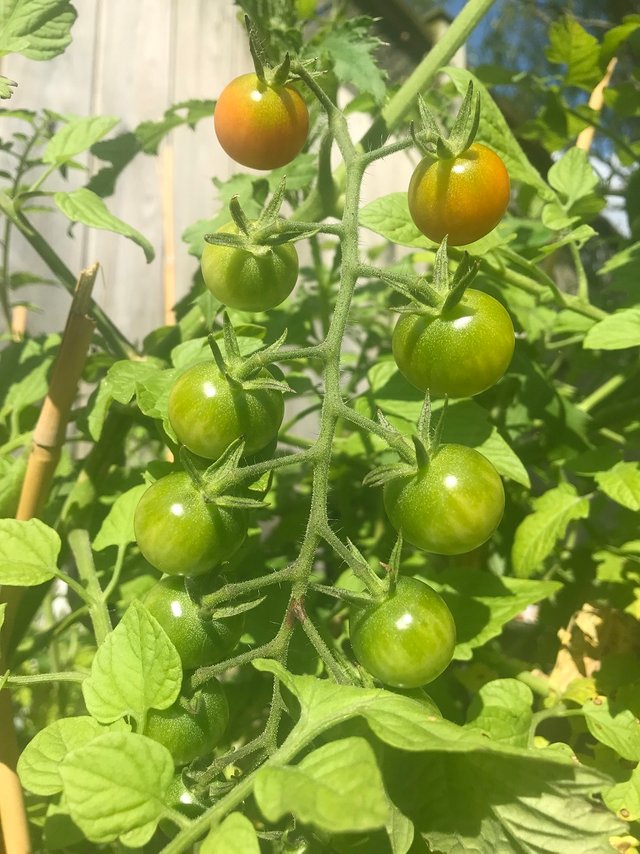 When they all ripen together, they actually make it into salads. Happy ladies with fresh juicy cherry tomatoes.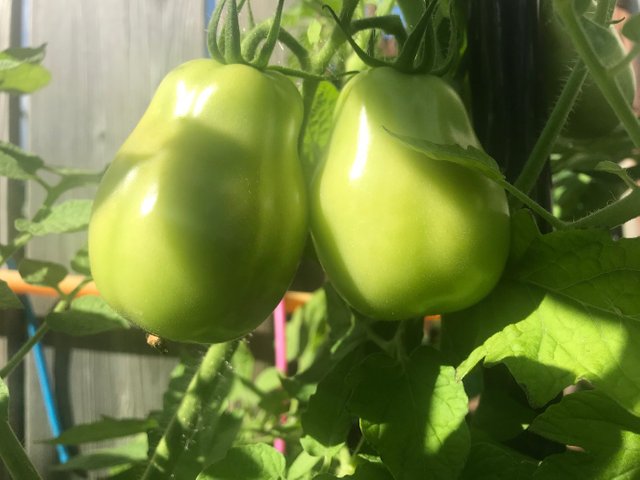 The Roma tomatoes we tried this year are really doing well. Green and firm and still lots to grow. They will be used fresh in sauces, and excess ones frozen for canning later on along with the oregano that grows along its base.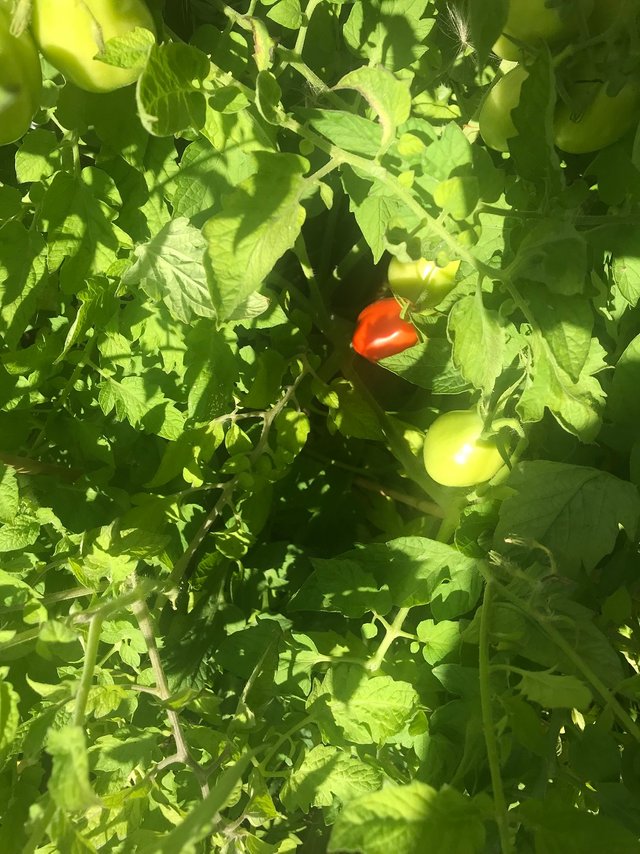 The first red one is peeking out from way under the leaves.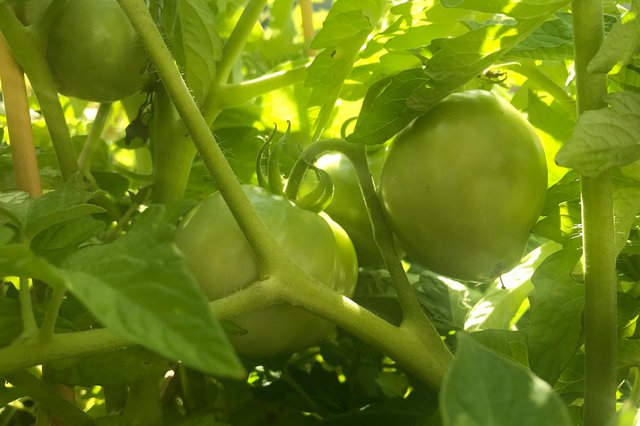 Of Course we have Beefsteak tomatoes which I like to put on burgers, pizza, sandwiches, and dice up for taco night. Hopefully I will have 66% less than last year so that I don't have to give them all away to friends. Grow your own damn tomatoes! ;)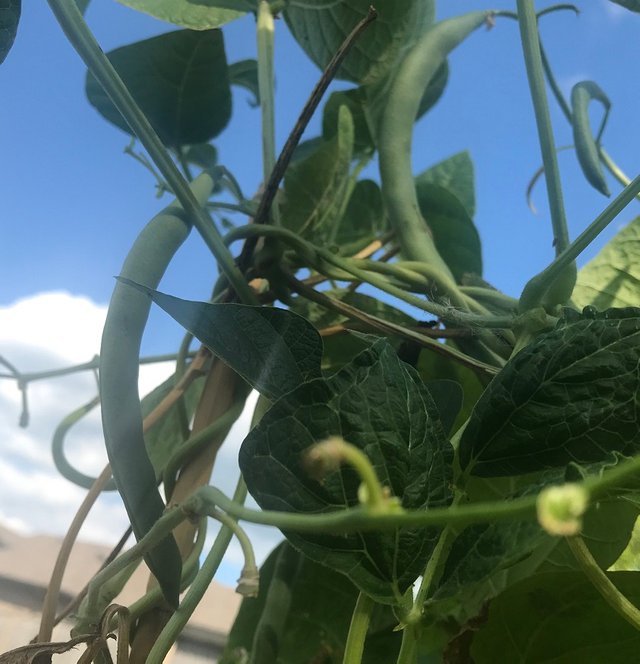 We have harvested a few dozen green beans off the vines and there are apparently that many again ready to go. I like these in the garden because you can plant them along the edge, and they grow up out of the way of other plants quickly. Plus the fact that they are easier because you don't have to start them indoor.

Featuring: The Pepper Garden!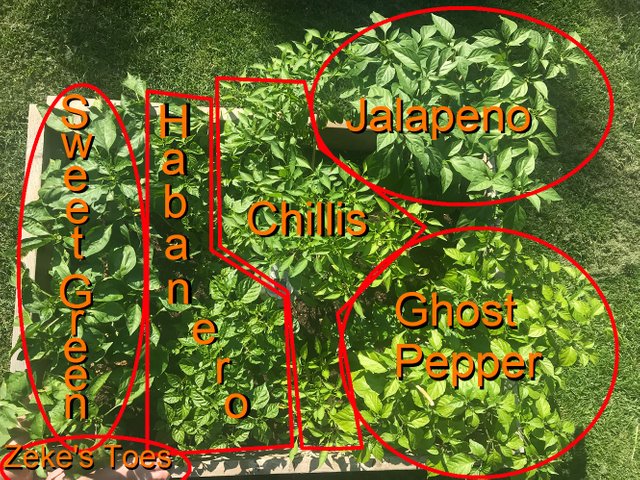 The box of peppers is sure working well and making me happy. I stood on it to take a picture straight down to show it properly. The green is spilling out and hopefully much of it will turn red soon.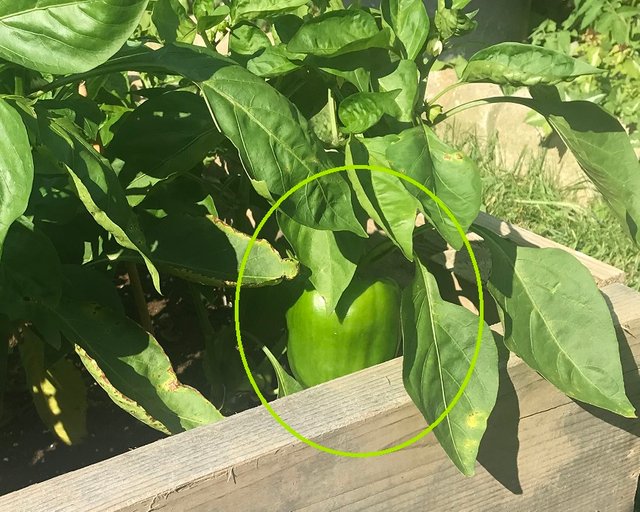 The Green peppers are growing big on smaller plants and we have already eaten a couple. Sweet and smelly and perfect for salads.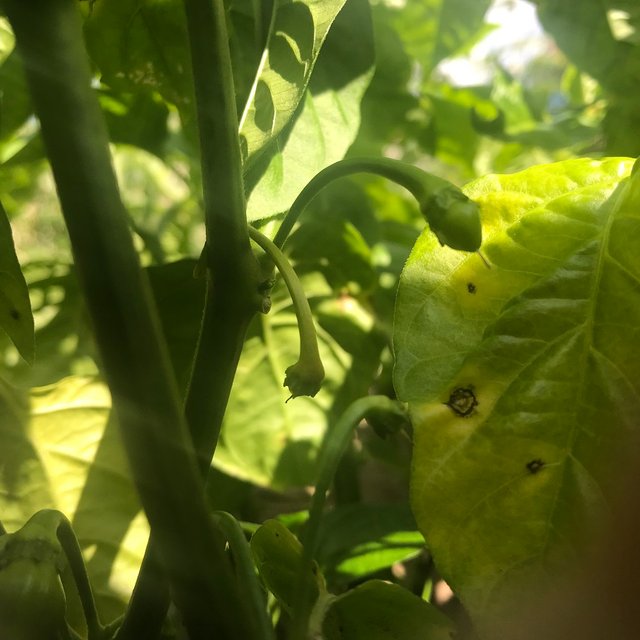 The habaneros are a little slow out of the gate thought the plants look good and there are plenty of flowers/buds.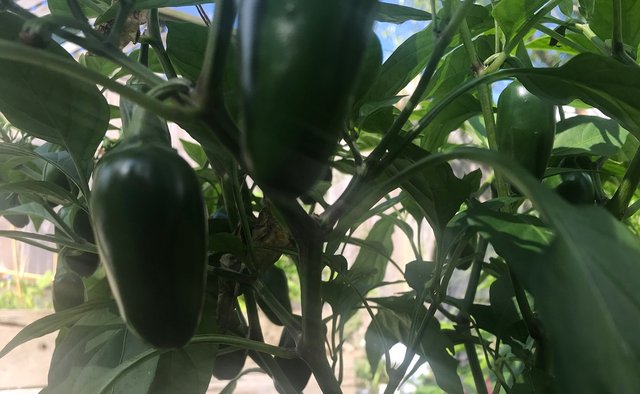 The Jalapeno plant is the tallest and second fattest. We already have 12 picked and being eaten but there are at least that many almost ready to go again. Nice and tasty and not overpoweringly hot.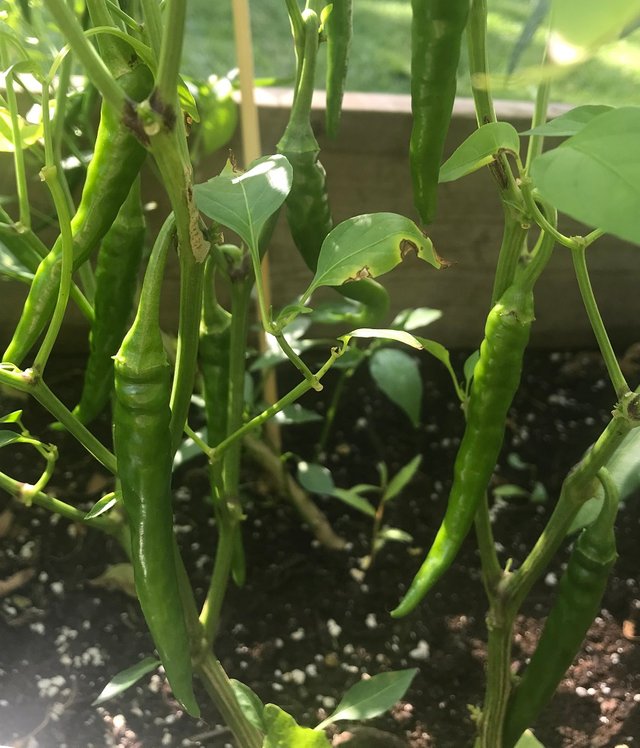 Plenty of chili peppers are growing nicely now as well. Pretty big and not a hint of red. Last year, they were among the first peppers to be ready to pick.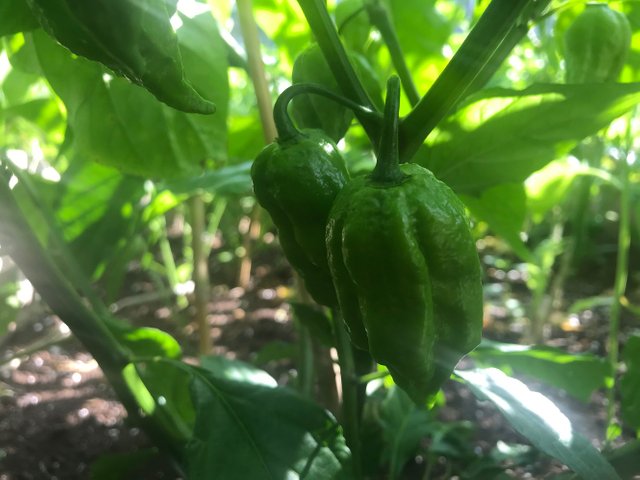 My prize this year is the Ghost Pepper plant. I figured it would be one of the smaller ones and just hoped for enough peppers to be able to have them for the first year. Some seeds and a couple to make some salsa/relish/hotsauce have that serious heat.
They are interesting little peppers with plenty of buds. the plant is the biggest and second tallest in there. I may have quite a few to add to the preserves!

That's probably as many pics and stories as you need to hear to feel caught up. This gardening thing is pretty damn fun and fulfilling. The learning curve from noob to good results is not that steep or annoying. The advice and wisdom you can get on the blockchain is great too especially if you follow the great gardeners and homesteaders supporting the #gardenjournal2019 tag. It will be great to have all the ULOGers join as well so that we can see growing in even more corners of the earth.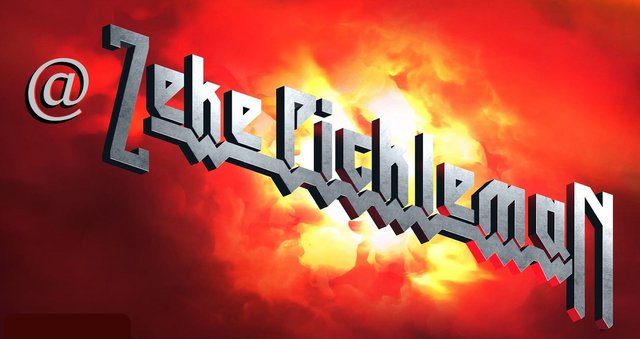 How does your garden grow?
---
Posted via Marlians.com