As the growing season comes to an abrupt ending here in Upstate New York, preparing the raised boxes for next year is keeping us very busy. The compost pile from the year before has almost entirely broken down.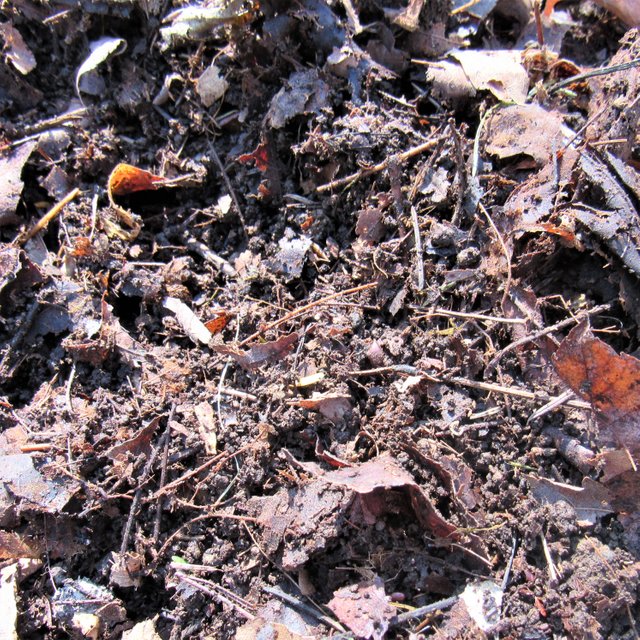 Adding this nutrient rich matter to the soil should guarantee another bumper crop next year.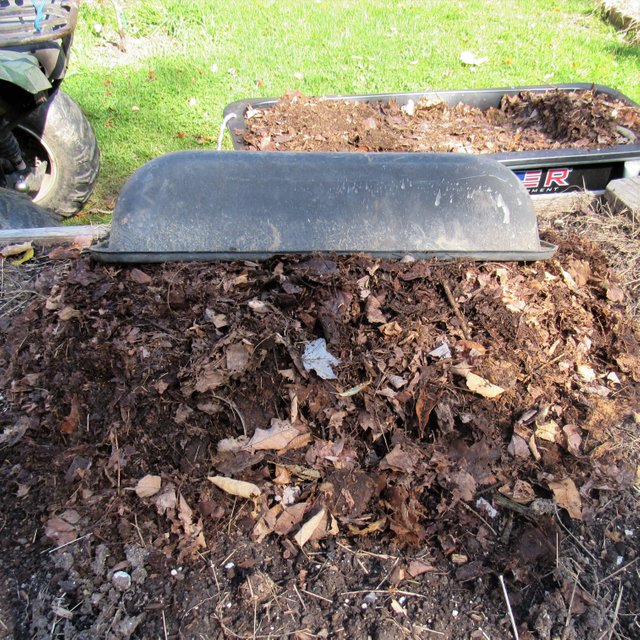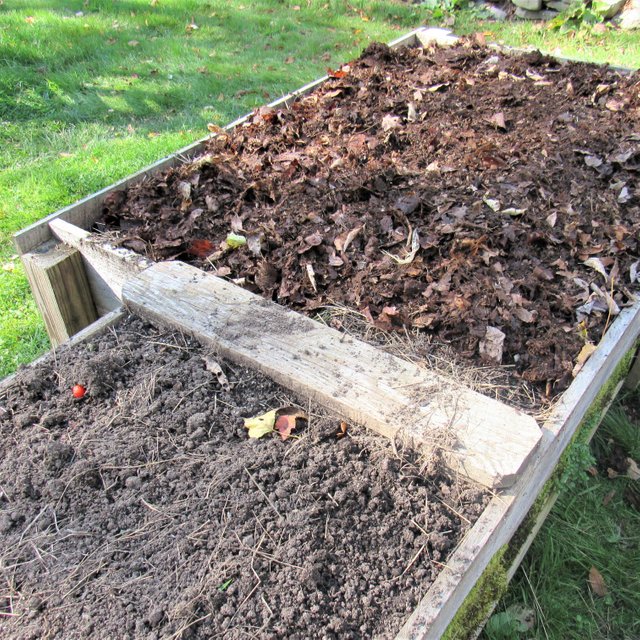 These raised boxes had some cabbage and broccoli still growing in them, and today we harvested the remainder of this years bounty.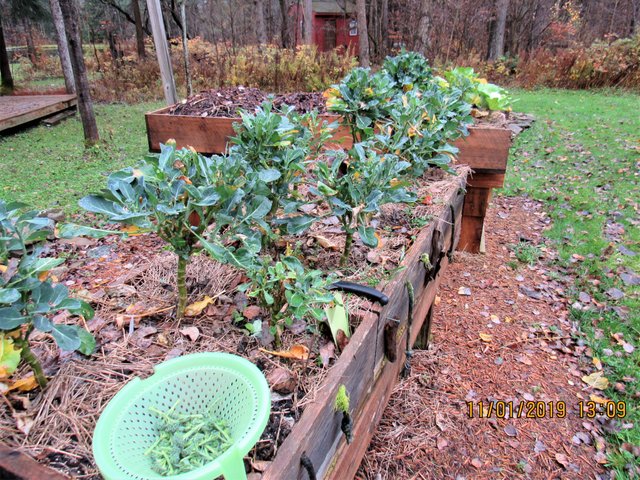 With the head of the broccoli plants picked months ago, the side shoots have been producing plenty of tender little heads.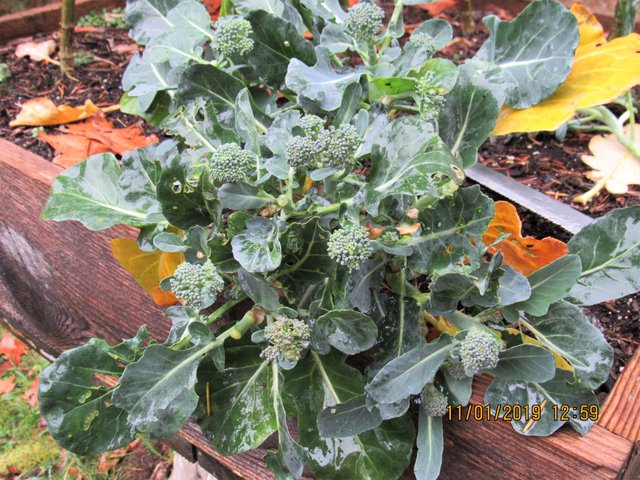 The side shoots of the broccoli are very tender, and the plants have produced an abundance of side shoots.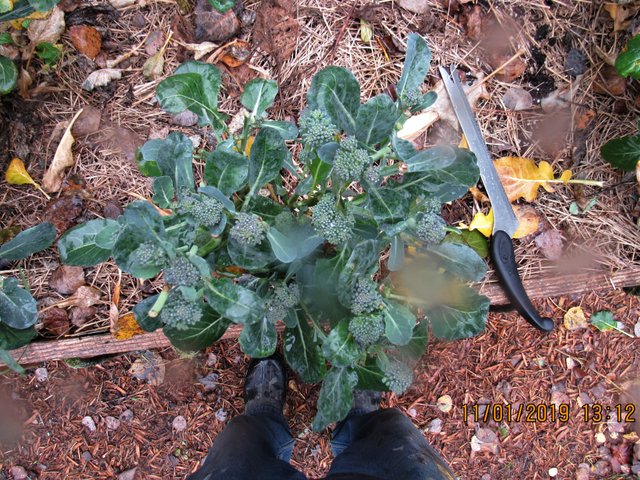 With freezing temperatures expected over the next few days, even the cabbage had to be harvested.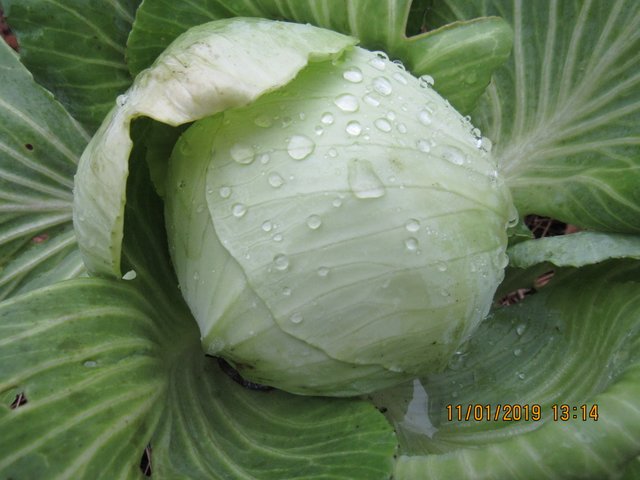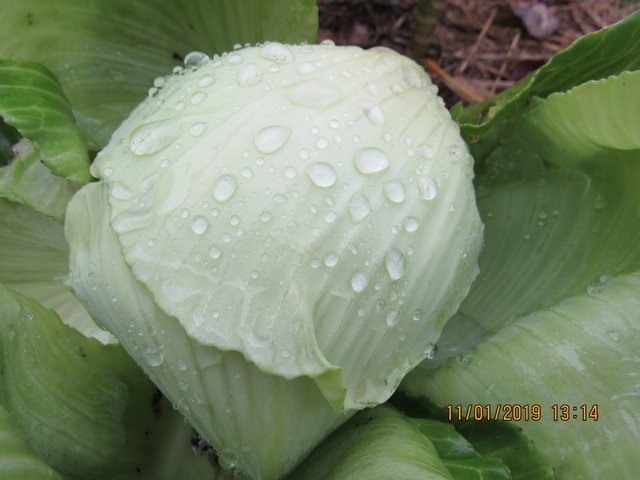 After removing the remainder of the veggies from the boxes, the soil has been turned and compost has been added to the boxes.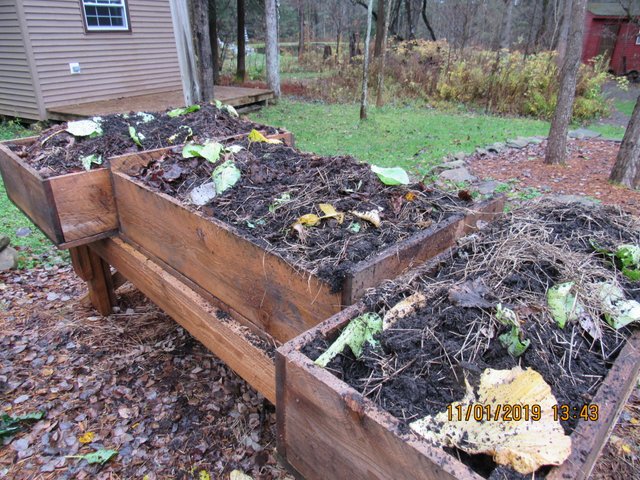 Not a bad haul for this time of year.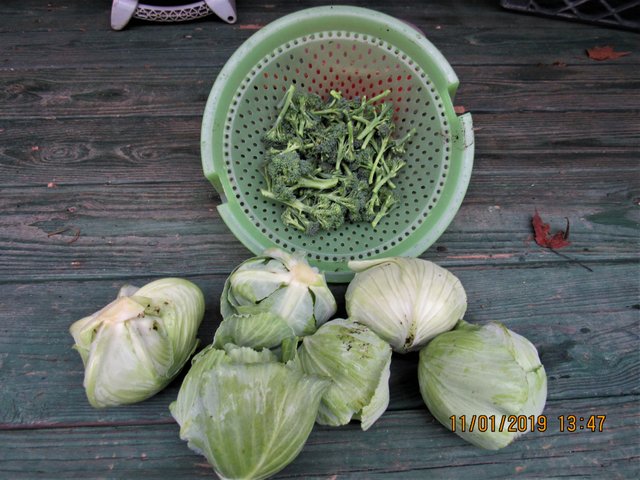 In mid October we harvested these beets.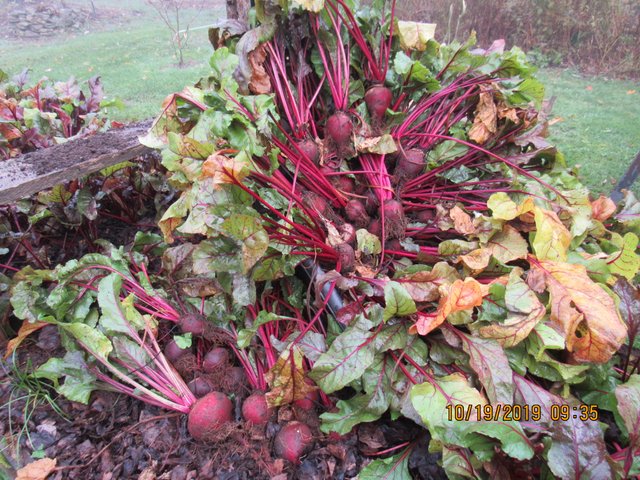 Being that beets are one of our favorite veggies, we planted a second crop where we had removed the carrots earlier in the year. Although these beets are still growing, I'm afraid that the cold weather will kill them. They probably need several more weeks to reach maturity, but I'm afraid Mother Nature has another plan for them.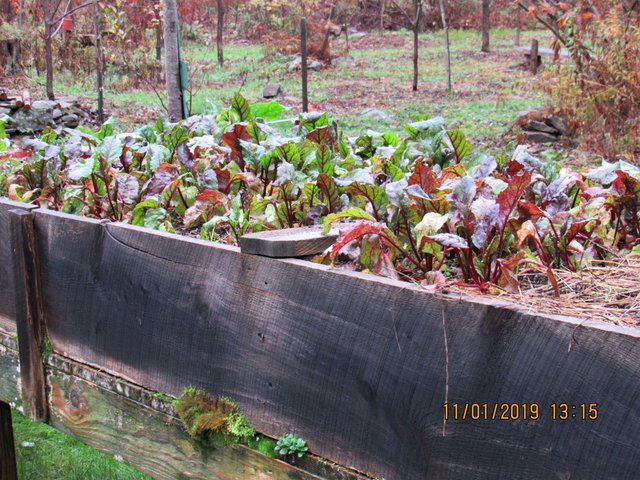 About a month ago the Garlic cloves had been planted, and blanketed in a bed of hay. They should be poking through the hay any day now.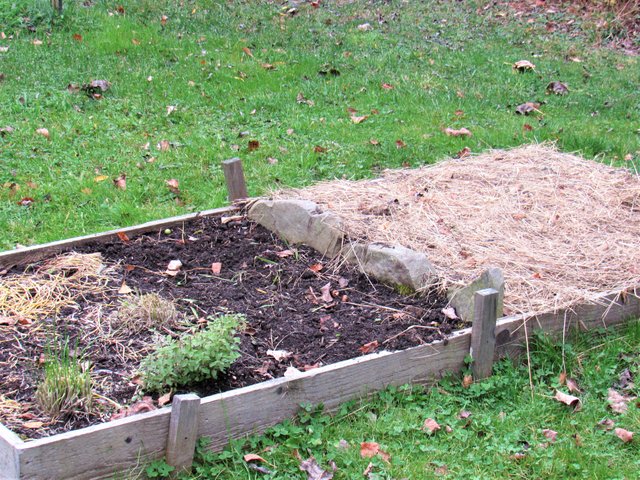 @farm-mom loves her flowers and these pansies just refuse to to succumb to Old Man Winter.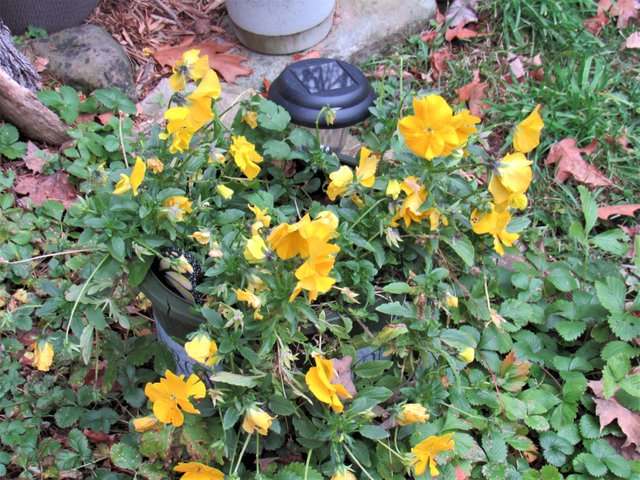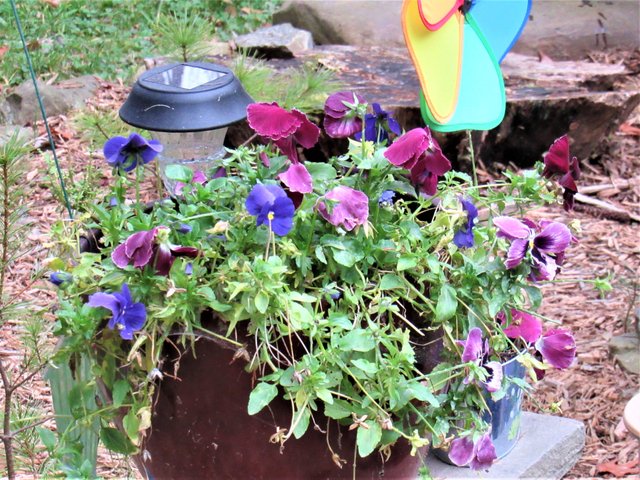 #farm-mom needs to have something growing year round. Here are a couple of pictures of wheat grass she started about 6 weeks ago. They will be kept indoors and are almost ready to be juiced.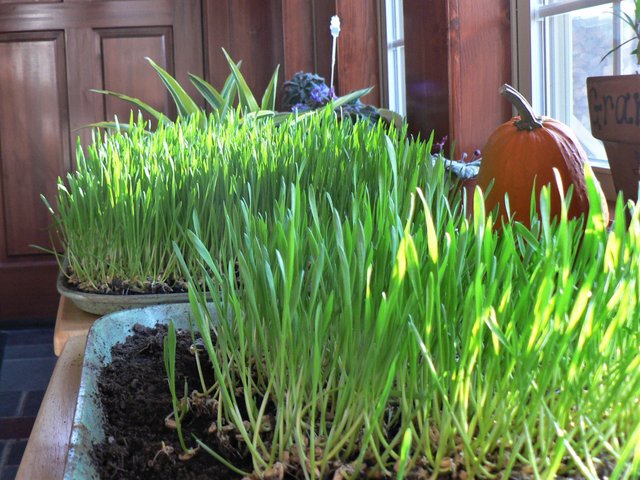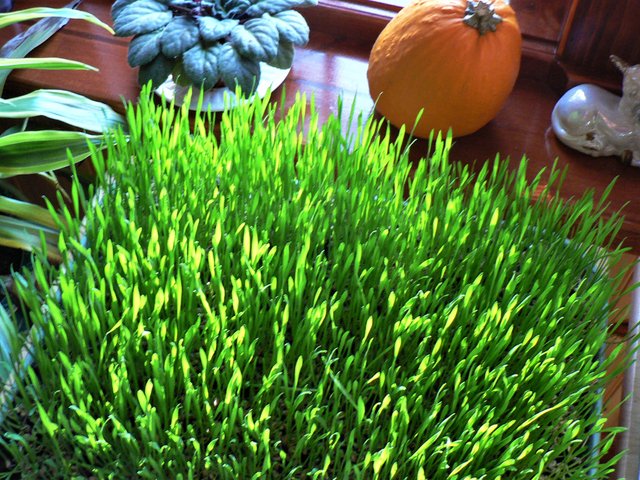 Despite coming to this challenge at the end of our growing season, I would just like to thank @simplymike for the opportunity to join in on the fun #gardenjournal2019.
https://steemit.com/gardenjournal2019/@simplymike/garden-journal-challenge-october
Have a wonderful day!