Not much happening in the gardens outside for October except some fabulous winter wonderland scenes!
My gardening got moved indoors with the killing frosts we had the last part of September and it's good to be able to keep picking some fresh produce - lettuce, kale, green onions, celery, rhubarb chard plus some potted pepper plants which I got to flower again so I should have some more sweet peppers, and of course my different herbs - basil, cilantro, lemon thyme, lemon verbena, rosemary, chives, stevia, 3 different mints, lemon grass and a cannabis plant.
JJ isn't going out as much anymore with the cold and snow on the ground so he's enjoying having the outdoors indoors in our sun room.
JJ Taking Over a Box Left in the Sun Room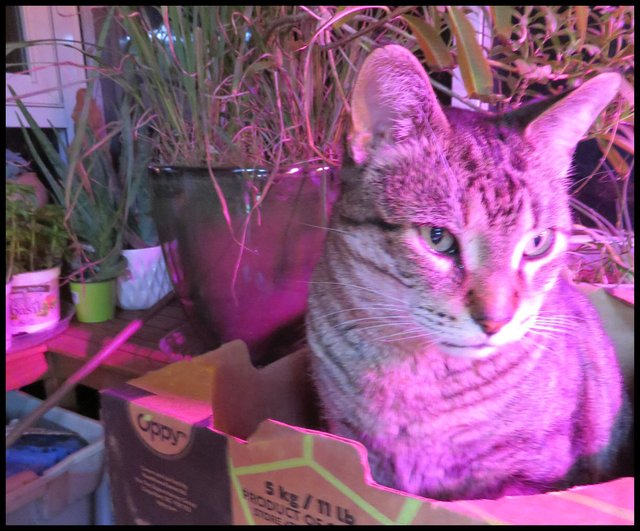 We call it our sun room but it doesn't get much direct sun in the winter for the sun is to low and it's behind the evergreens for most of the day. Last year I finally broke down and invested in some grow lights which I'm sure happy I did for we had a real long cold winter last year and folks were complaining of getting depressed but not me for I kept on gardening for the winter with the grow lights keeping away the S.A.D. syndrome!
This year we have ordered a couple more grow lights (ceramic halides) so we can use the whole area of the sun room for growing. That makes me happy and I think my husband too, for he has his cannabis grow project going on in there! We got mold on the cannabis plants we were growing in the greenhouse this past summer so we decided to keep the whole growing cycle in the sun room and keep a rotation of plants happening starting with a nice mother he got from our neighbor.
Growing Cannabis for a Mother Plant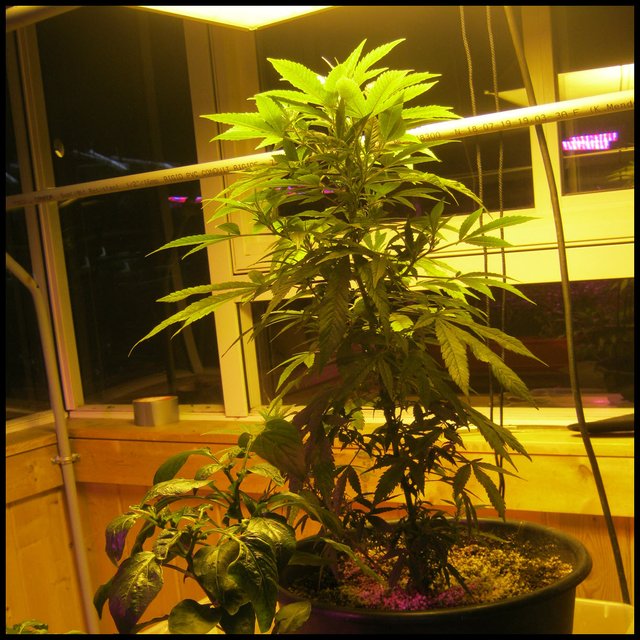 Let's start by checking out some of the the winter wonderland scenes outside...
Lovely Wintry Scene of House and Yard After First Heavy Snow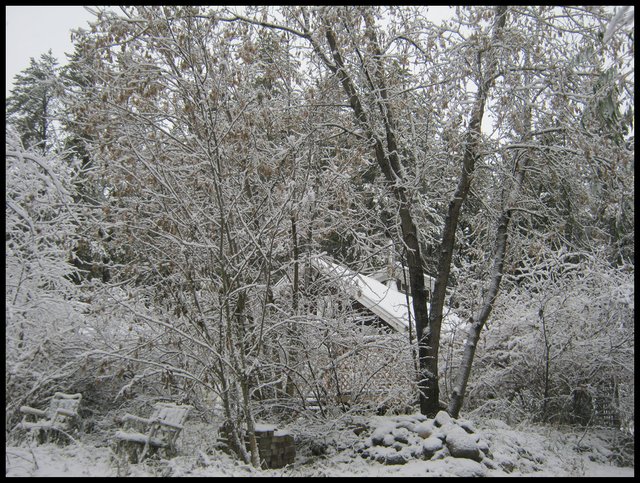 Snowy Lilacs Bend Over Arches Entering the Gardens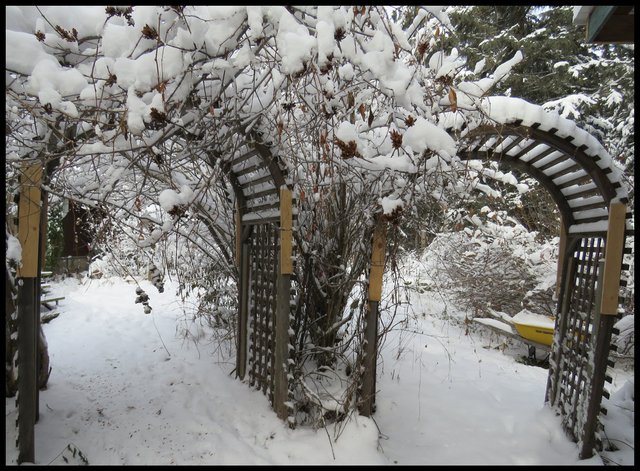 Looking Through the Arch into the Side Yard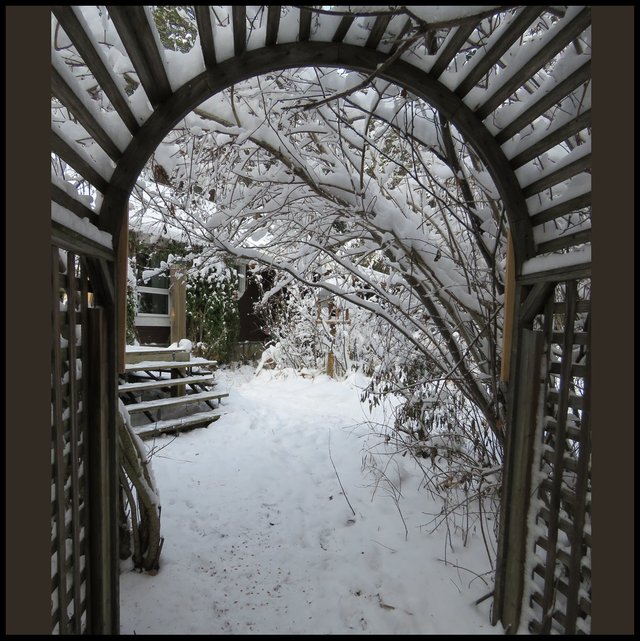 Plum Trees Garden Bed and Greenhouse All Covered with Snow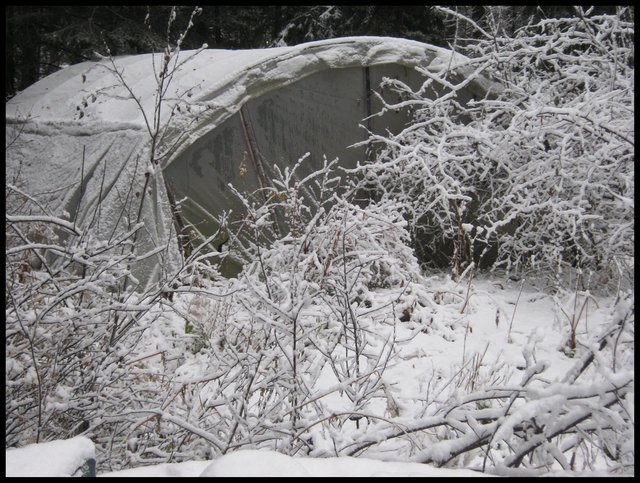 Winter Wonderland Created By Snow Laden Evergreens Behind Greenhouse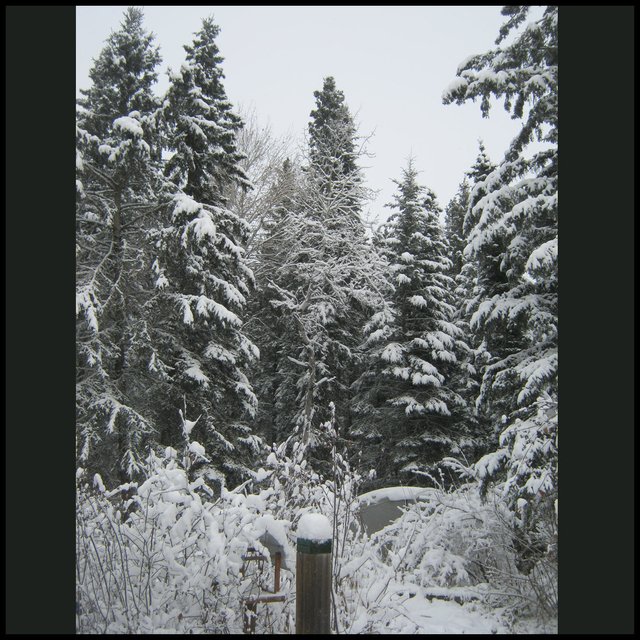 All that was left still growing in the greenhouse (amazingly after 15 degrees below Celsius) was the chickweed which continued to provide fresh salad greens for us. See the article I wrote about the other uses I had for that abundance of chickweed here!
Chickweed Fresh Picked From Snowy Greenhouse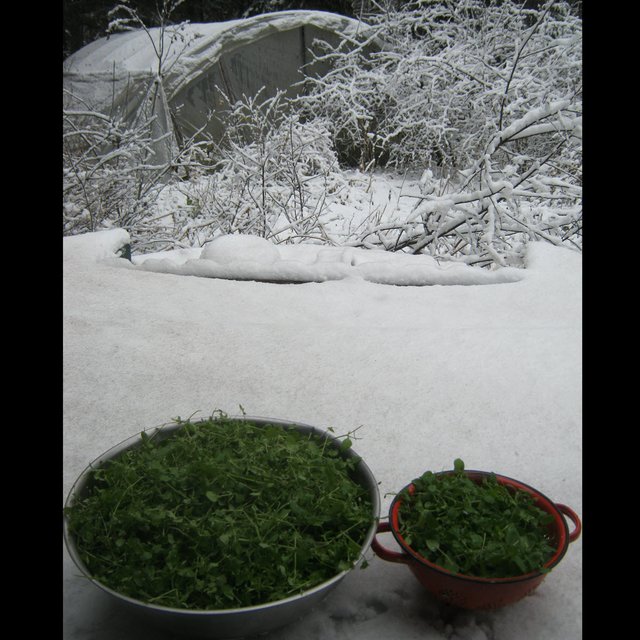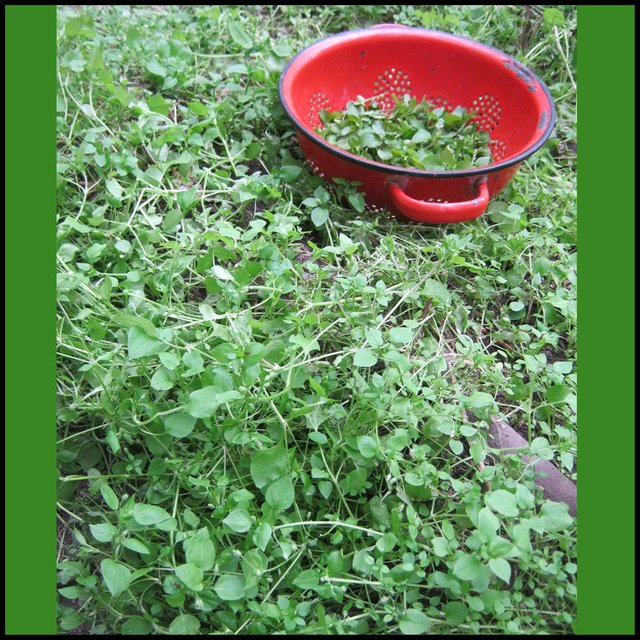 Last year we had a heavy snow that bent the Amur Maple to the ground breaking the main branches so we cut it off and left a stump which sent out some healthy new sprouts and now this year the heavy snow came again and bent that new growth to the ground.
New Growth on Stump of Amur Maple Crushed To the Ground With Heavy Snow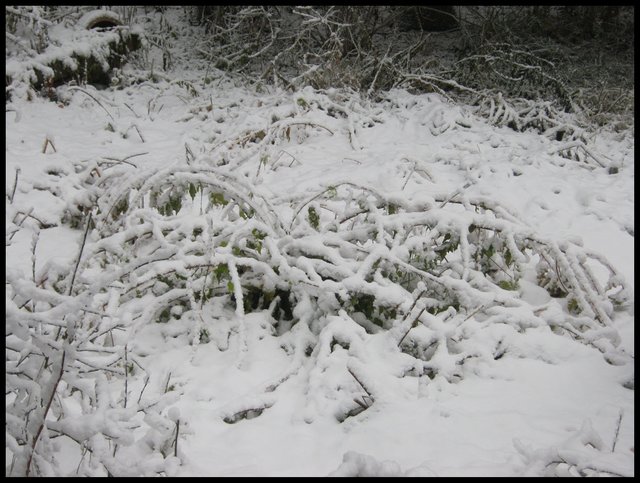 Bruno Sitting on Snowy Deck Winter Wonderland Behind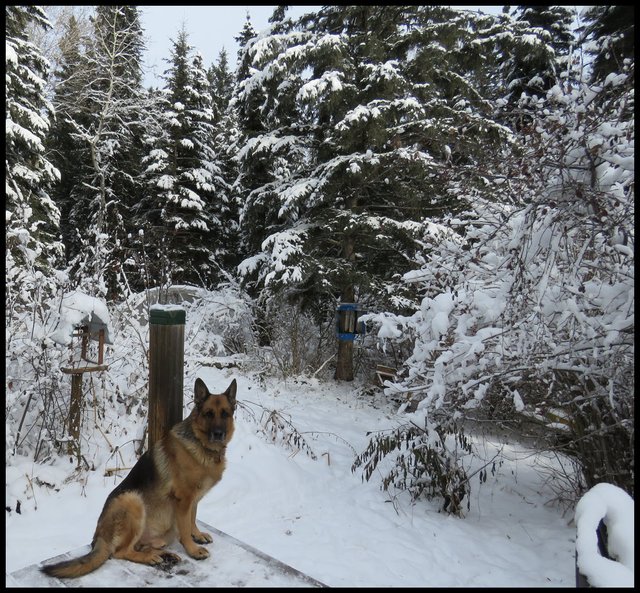 Snow on Vines Holding on to Their Green Leaves and Snowy Deck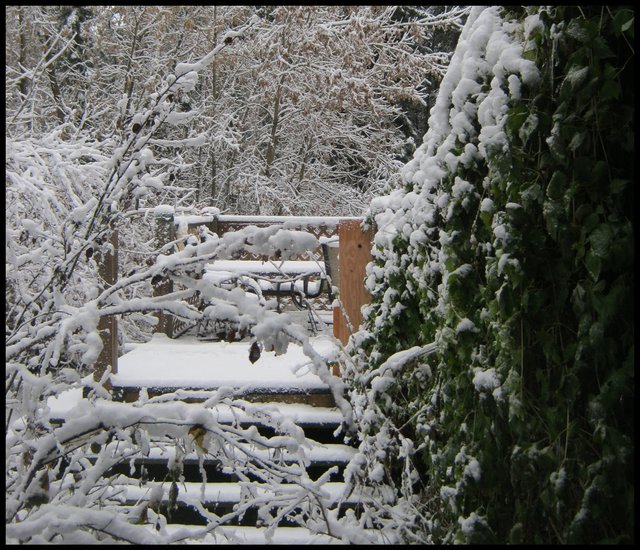 Bruno Running By Snowy Apple Tree Holding Onto Leaves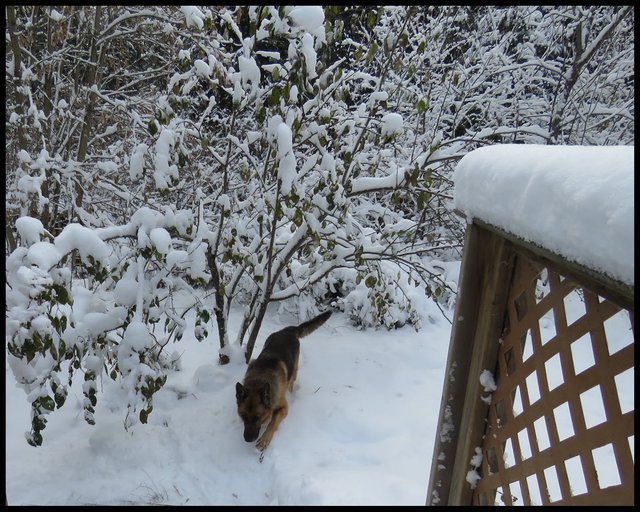 Icicles Formed with Mounds of Snow on Shrubs and Evergreens in Front Yard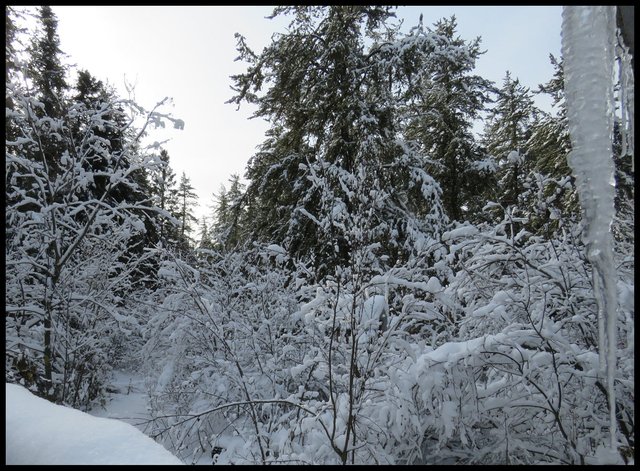 Looking in to the Sun Room with a Beautiful Wintry Display Outside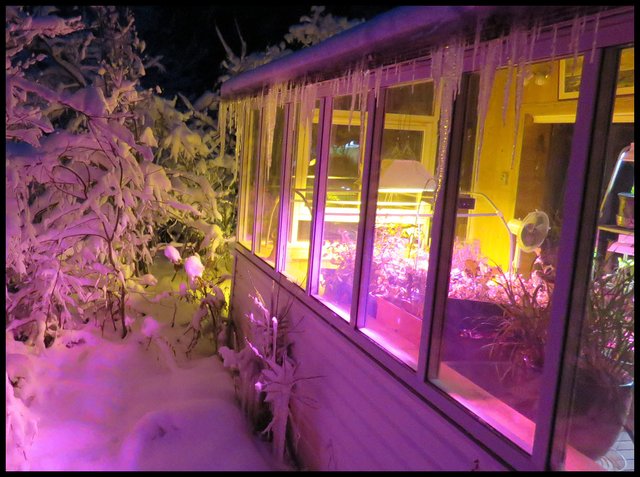 Inside Sunroom with Snowy Scene Outside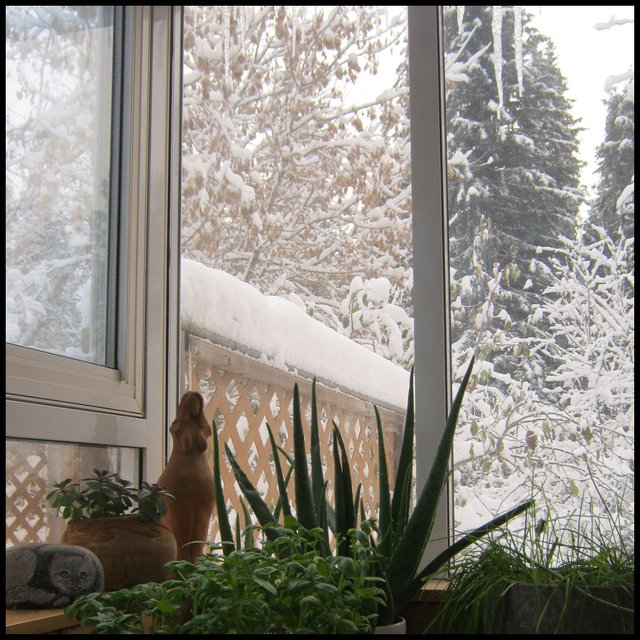 Veggies and Herbs Growing Under LED Grow Lights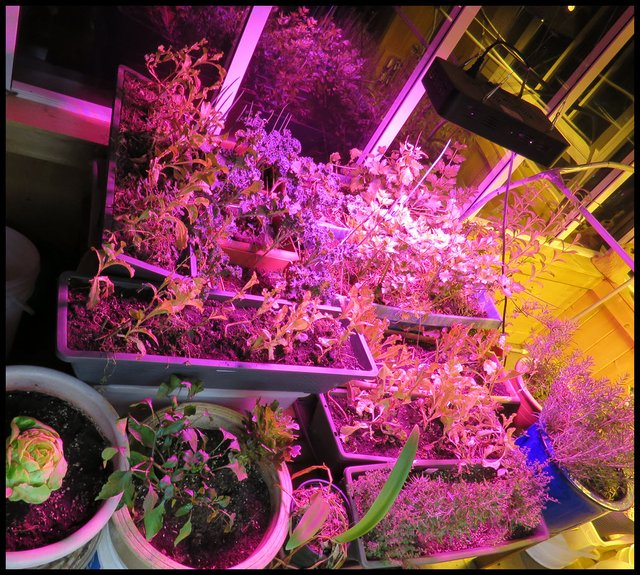 In the courtyard on the other side of the house the growlights created a beautiful scene with the snow mounded honeysuckles and choke cherrry bushes - lets have a look...
Scene From the Courtyard With Snow Laden Honeysuckle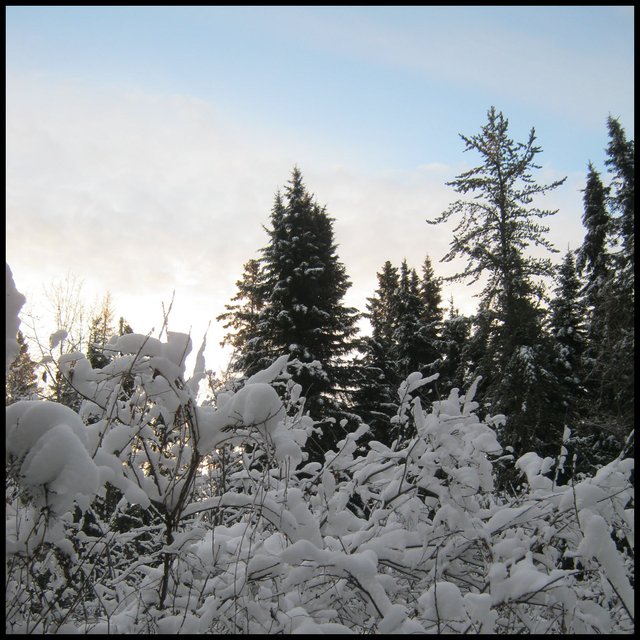 I'll leave you with some photos taken from that snowy courtyard in the early dawn light - Enjoy!
In the Early Dawn Grow Lights Highlight Snow Mounds in Bushes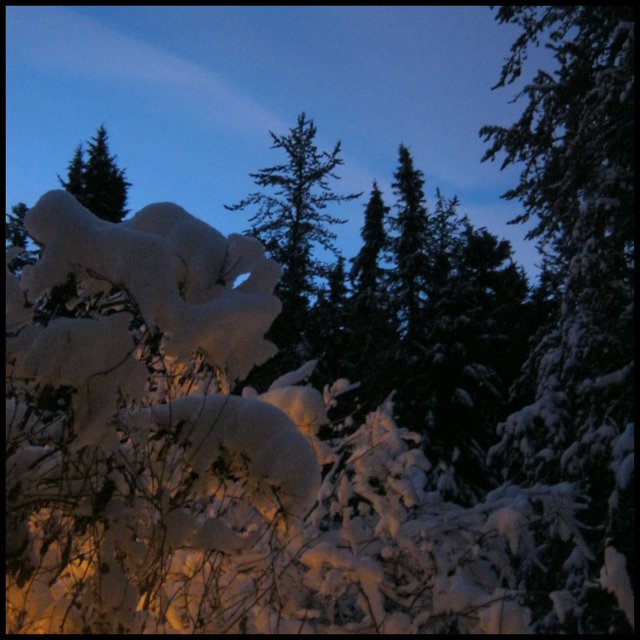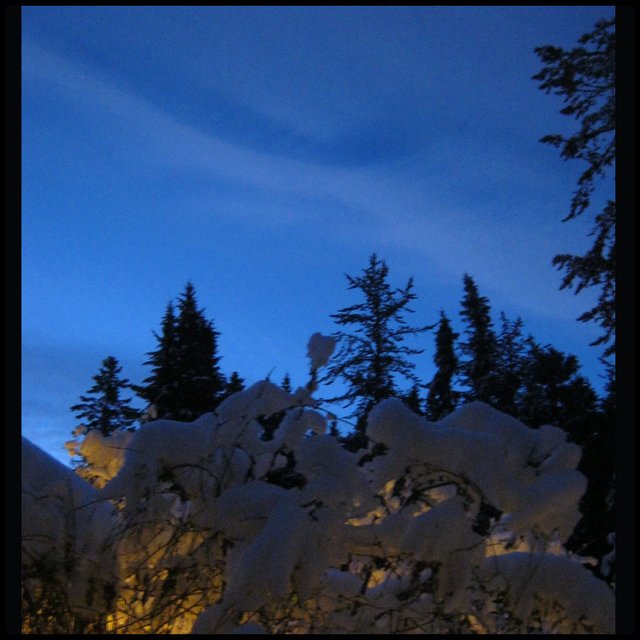 Pop on over to @simplymike to check out her
SteemIt Community Garden Journal Challenge here
This was my October Entry
All pictures were taken with my Canon PowerShot
Thanks for stopping by!

Proud member of @naturalmedicine, @homesteaderscoop, @tribesteemup, @ecotrain, @freedomtribe, @earthtribe & @steemitbloggers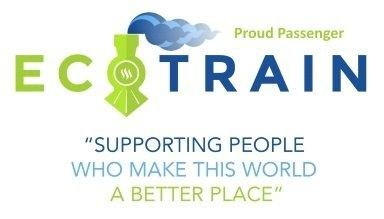 Discover previous ecoTrain magazines at @ecoTrain


Discord
About



Visit my store - Porters Place at
https://homesteaderscoop.com/store/porters-place/

Grateful for the curation and support of
@tribesteemup