Planting Vegetables - Seeds or Transplants?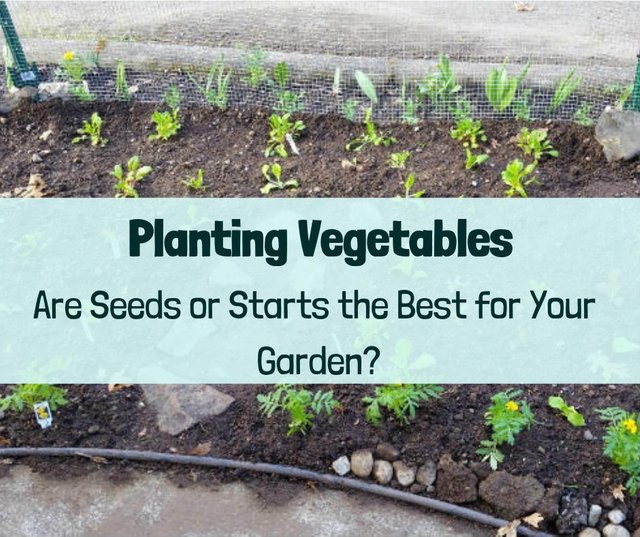 While winter may still be here it is time to start thinking about starting our gardens. You might already be planting your first vegetable starts or in some areas even sowing the first seeds.
But one thing I always struggle with is deciding between transplanting vegetable starts (either bought or grown at home) or direct seeding my veggies.
Both methods have the pros and cons and it is not always clear cut deciding between them. To help with this process and to fully list the pros and cons of both methods check out my blog post - Planting Vegetables – Are Seeds or Starts the Best for Your Garden?.
Why I'm Drawn to Direct Seeding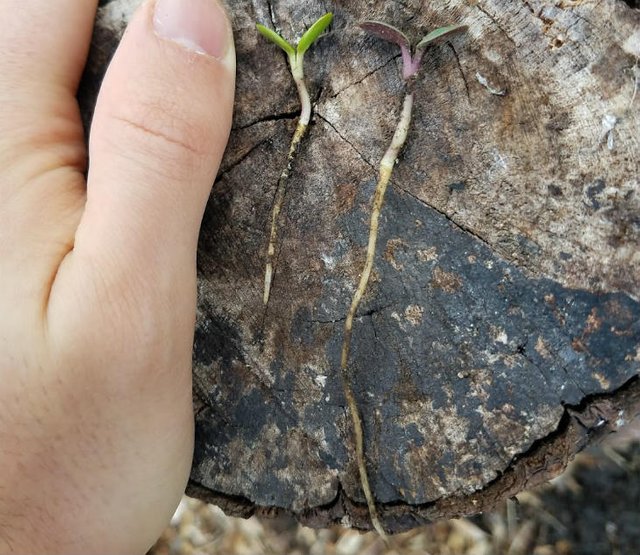 These lupine seedlings don't even have their first true leaves and just look how long their root is! Now picture that root in a pot...
Plants that are direct seeded have a lot of advantages. They tend to have bigger and more established root systems. This makes them more resilient to droughts and better able to find nutrients in the soil.
Plus, it is a lot cheaper to direct seed than buy starts. Growing the starts yourself is cheaper but you need to have the space either in your house or in a greenhouse to grow them. That is not always easy or cheap to setup.
Finally, you get a much bigger genetic mix with direct seeding. Since you often sow more seeds than the number of plants you want you can thin them out. This means you can select the ones that do the best in your garden which can give you stronger plants.
If you then save your own seeds you can quickly develop plants that are adapted to the specific conditions in your garden.
Why I Don't Always Direct Seed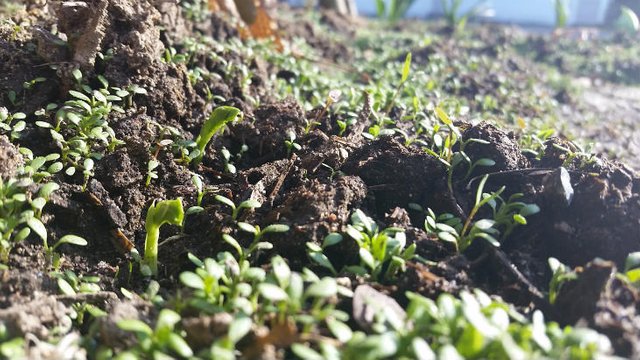 I really don't like thinning seedlings. I know I just mentioned this being an advantage but it is also an annoyance to me...
The 2 biggest reasons why I don't always direct seed my vegetables is...
Hot loving vegetables just don't have time to reach maturity and produce a harvest if direct seeded.
I really don't like thinning seedlings.
Now the 2nd one could be minimized if I was more careful when seeding. But despite always telling myself that I still tend to over seed. Perhaps one day...
But really what it comes down to is that some plants like tomatoes and peppers are just hard to grow if I direct seed them. The soil just needs to be too warm.
I want to build some cold frames and see if I can overcome this issue but that won't happen for a year or 2.
What About You?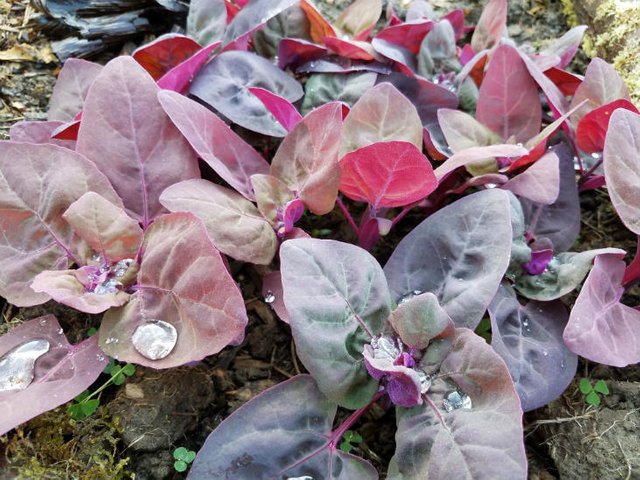 Orach is an awesome "green" that tastes a lot like spinach but it can take the heat. I only direct seed it and it comes up very easily.
So what about you? When do you direct seed your vegetables and when do you use transplants?
If you use transplants do you grow them yourself?
Please upvote and leave a comment and don't forget to check out the blog post - Planting Vegetables – Are Seeds or Starts the Best for Your Garden?.
In Case You Missed It
Hey! Before you go don't forget to check out my new blog post for this week all about perennial greens - just imagine planting your salad greens once and never having to plant them again! Check out the post to learn more about 11 awesome perennial greens you can grow in or around your garden!