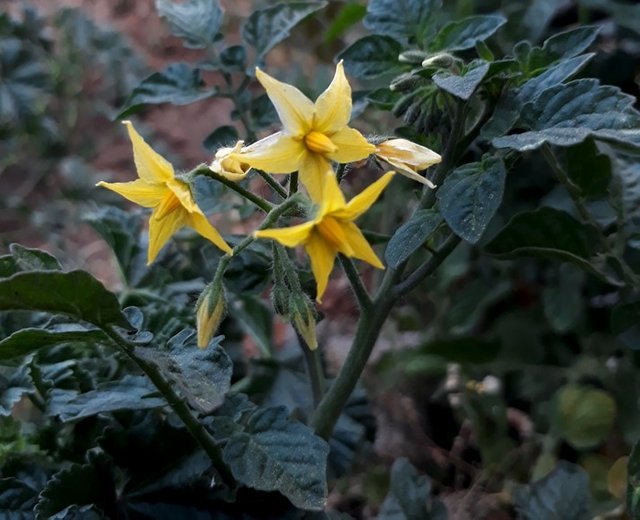 It's one month before the official start of spring here and the cherry tomatoes are flowering. This is because we have barely had winter this year and these tomatoes are tougher than I thought, since it hasn't rained for months and I have given them no water. I always just leave cherry tomatoes to do their thing in the yard and they turn up all over the place and thrive. The soil is probably holding water better since Arnold the tree from hell finally (mostly) gave up the ghost.
The plants below came up on a heap of soil I had made after sieving the ground that we dug out when improving the drainage.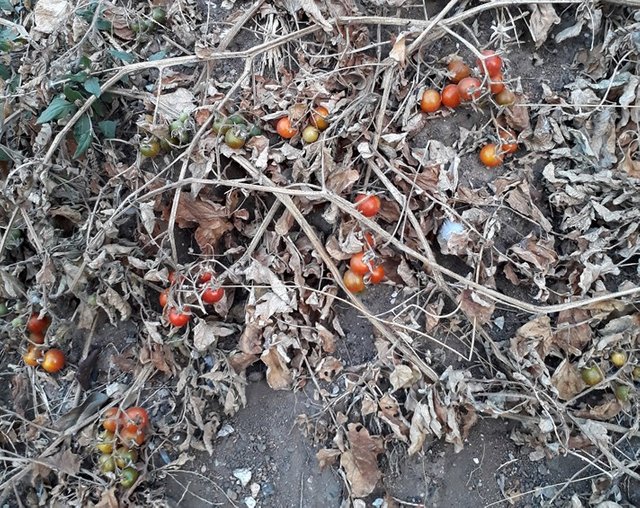 These vines have been making tomatoes for months and they finally died when we had a 3-day cold spell. The tomatoes continued ripening though and I picked a whole lot today.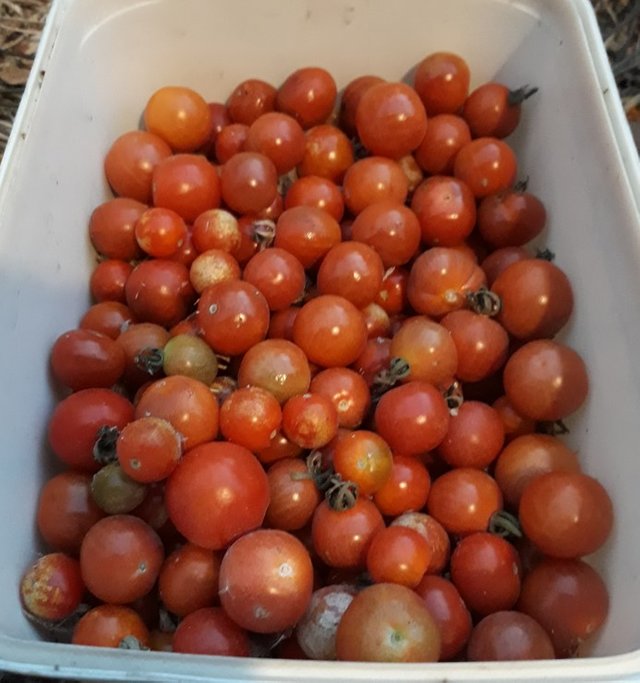 What to do with this many tomatoes? I had some on my sandwiches today but the rest will go in the deep freeze.
Frozen tomatoes are great for cooking, I just clean them and toss them into a bag in the freezer. When cooking, I grab a handful and add them to the pot. If you freeze large tomatoes, those who don't like tomato skins will find that the skins are easily removed if you immerse them in a little water to just thaw the outside. I have no such qualms though and cook them as is.