We thought its about time to add our first blog on this amazing platform.

We believe that the vulnerable in our communities deserve access to good quality and nutritious food.

We believe that food insecurity can be eliminated through a chain of special purpose urban and peri urban farms.

We use a variety of growing methods to grow food anywhere.

The food we grow is donated freely to local charities and food security agencies.

We are the Mini Farm Project.  
An Australian charity that converts under-utilised spaces into urban farms, to grow food for people in need.

Currently we have 3 active urban farm sites in Brisbane, located at Camp Hill, Woolloongabba and Spring Hill. We also have 1 non active 30 acre site in Tabooba. 
Our charity partners are Caboolture Community Action and Wesley Mission.  

Feel free to visit us on Patreon, Facebook and Instagram or through our website - www.mfp.org.au

Our founder and CEO, Nick Steiner, has been working hard setting up these sites with our volunteer mini farmers. In 2019 we have some big expansion plans. Stay tuned.
Our Camp Hill Site:
Located at Bennetts Road, Camp Hill. This site is land shared by Timber Tots Child Care Centre. It is on 800m2 and has 36 beds 1m x 7.6m. The site was built on an old timber mill. We brought in wood chip and carved out beds and added compost and soil.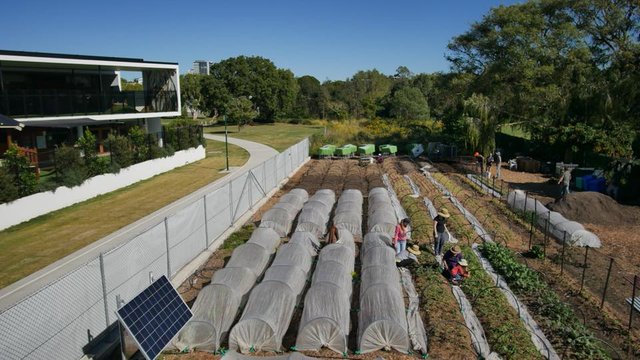 Our Woolloongabba Site:
This site is land shared by Wine & Dine'm Catering. Our corporate sponsor. This site demonstrates that we can grow food anywhere using self watering wicking tanks. In this site are are on concrete behind warehouse businesses.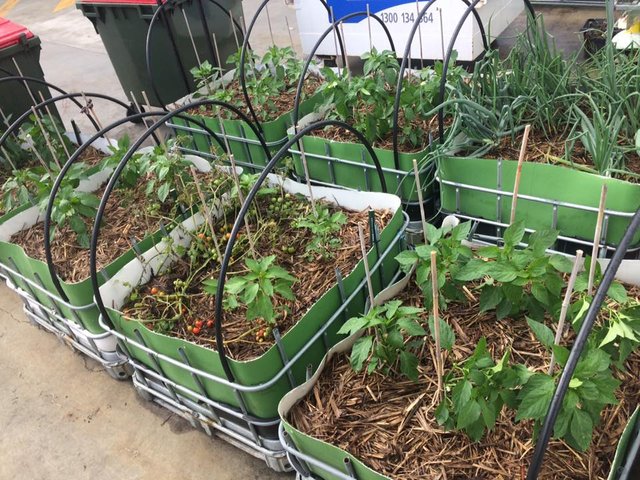 Our Spring Hill Site:
We have taken over ornamental gardens and added intensive planting to this inner city site in Spring Hill.  Land shared by NewBreedCo this site is approximately 40 m2 with 2 additional beds at the top back area.