Dear Steemians. In one of the recent posts, I was writing about my school and our Green Ninjas gardening team where I described and showed what we usually do. Today, I will be showing you what we did in our last session.
First of all, I want you to see my fancy gloves in which I do all the work. They make my friends laughing, and seeing them laughing makes me happy and motivated for further work.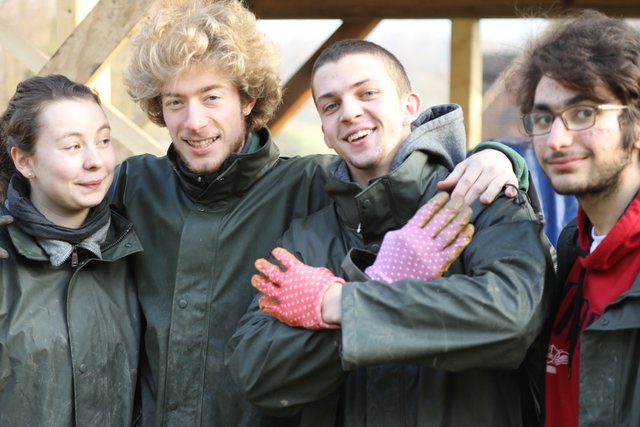 Before each session, our great Great Green Ninja leader prepares us a warm bread with butter and honey. This is the additional reason for me to be motivated, but as well for others (since they do not have fancy red/pink gloves)
And here is rest of our happy team (still missing some of them):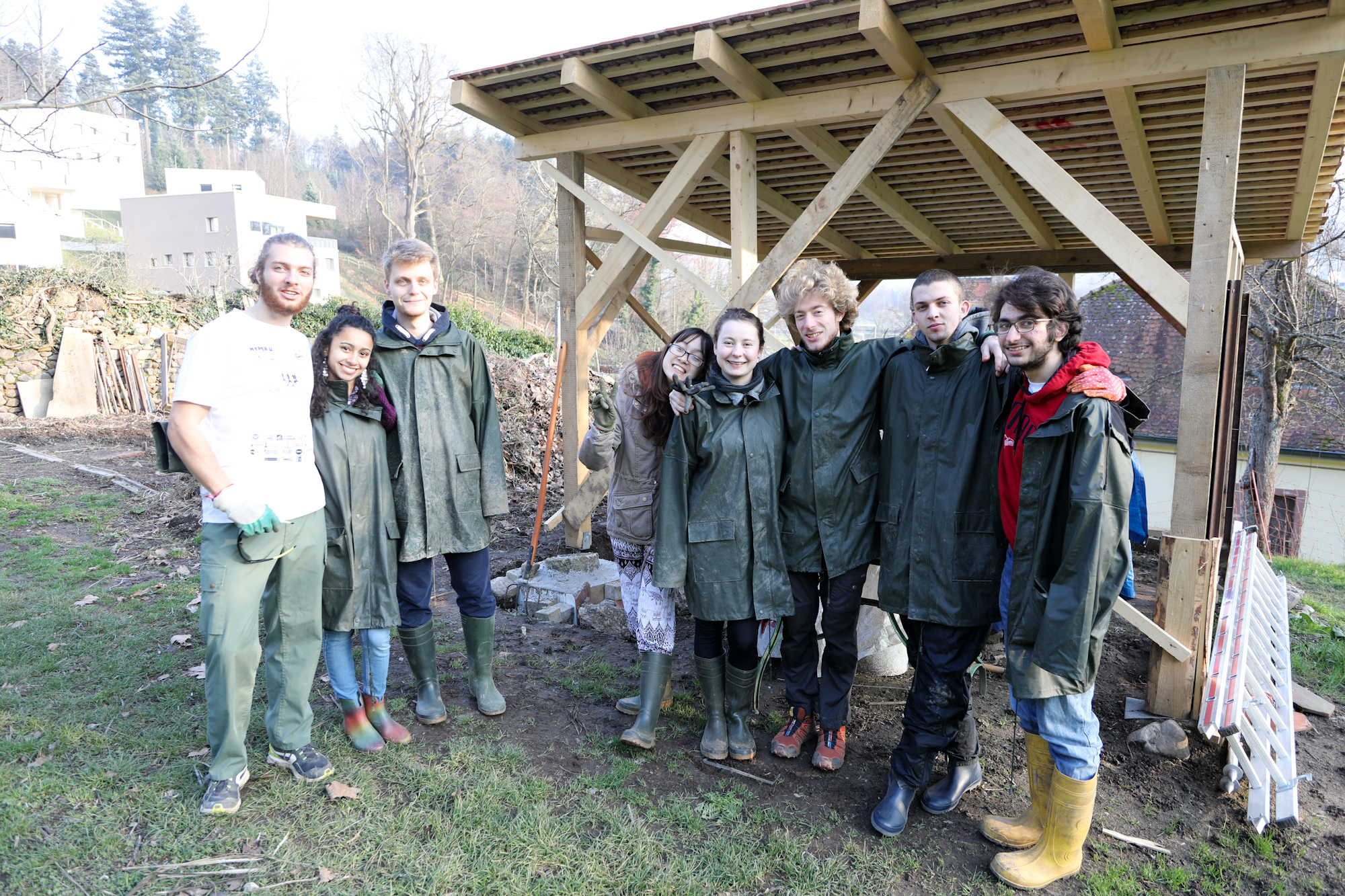 My main task for this session was Mulching in Organic Agriculture. A mulch is a layer of material applied to the surface of the soil. Reasons for applying mulch include conservation of soil moisture, improving fertility and health of the soil, reducing weed growth and enhancing the visual appeal of the area (source: https://en.wikipedia.org/wiki/Mulch).
And it looks like this:

After I am done with mincing branches and converting them into mulch, I put it on raspberries so next year students can have a fresh and tasty beginning of the year. How I mince and make mulch, you can see in in the photo below: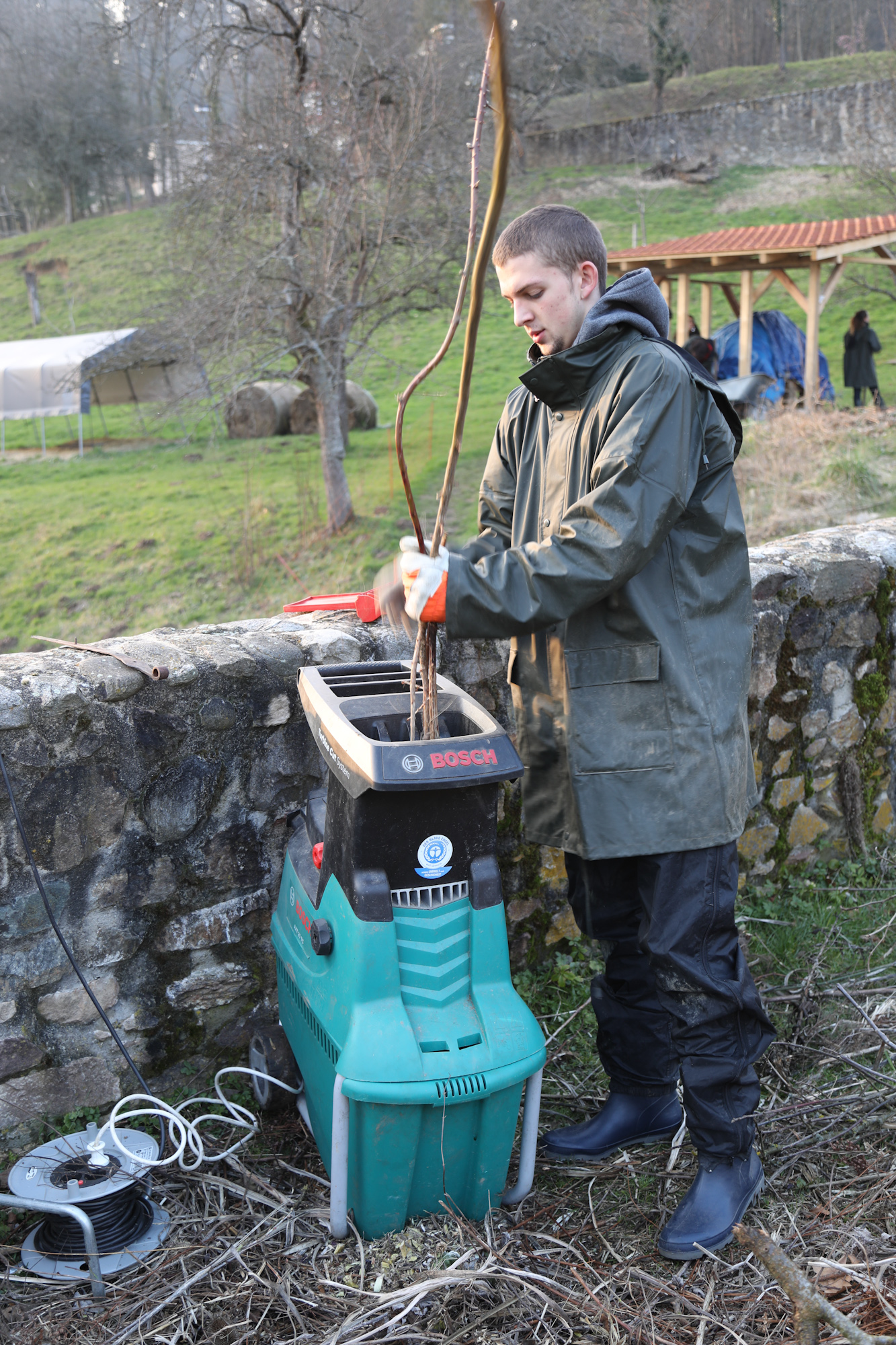 While I was mincing and mulching, another part of our Green Ninjas team worked on our Pizza Oven and making it stable by putting beton on its base, as well as straightening it up by adding more soil. This is our new project and we tried to make pizza once in this oven, and I think I finally realized what heavens actually mean ;).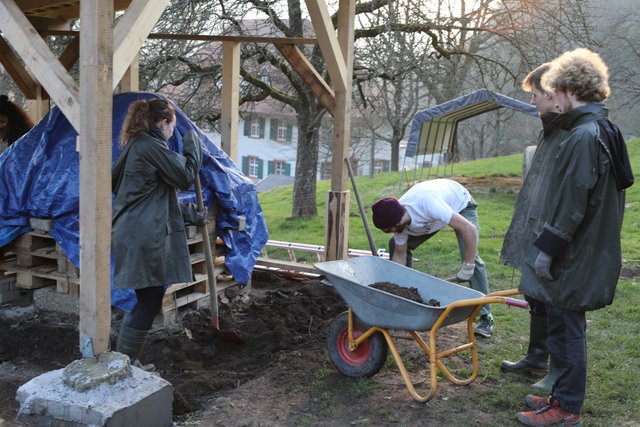 Next session will be more engaging and exciting, so I am very happy to tell you more about it in the upcoming period. Until then, stay tuned.
Thanks for reading.
All the best, @keyss.