Aquaponic Turnips, Jack The Lad gives it a good pull.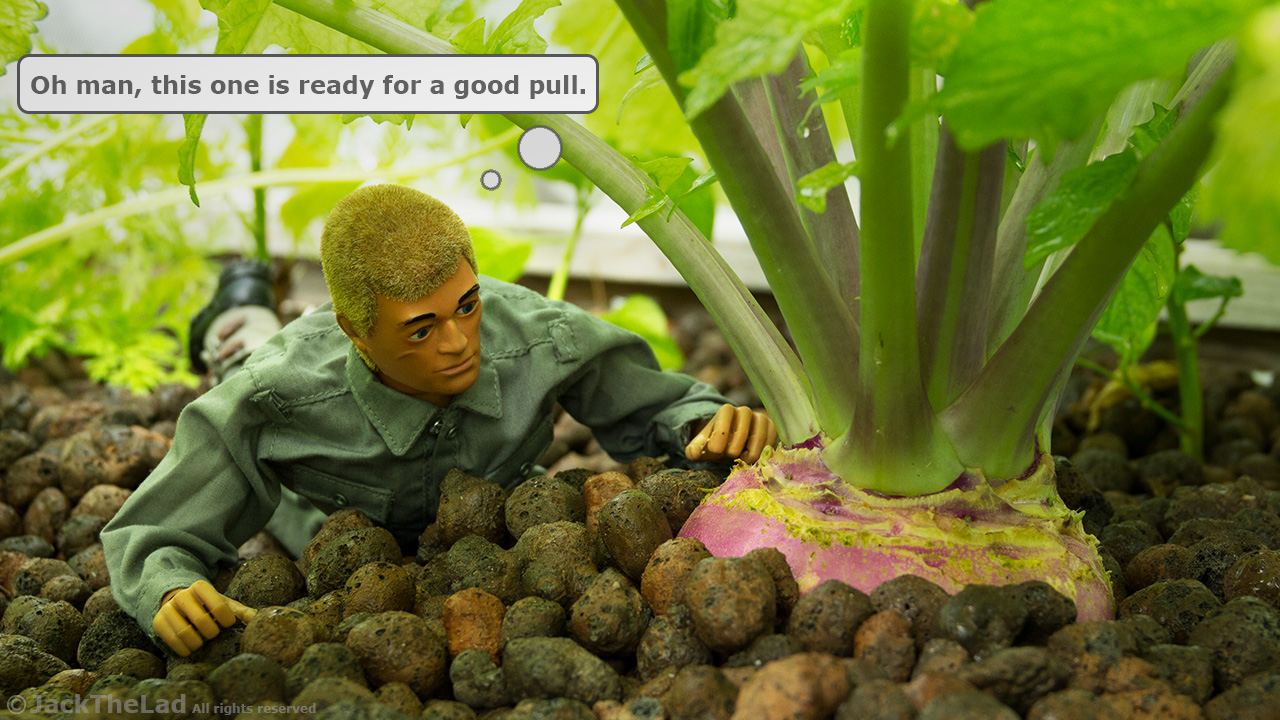 I have been playing around with my aquaponic system and this year I thought I would try and grow some Norfolk Purple Top Turnips. It seems to work great. I have about 12cm of river stones in the bottom of my grow bed and above them I have about 20cm of clay pellets. The river stones are heavy and quite tight but the clay pellets move easily so the vegetables can expand with no problems. I got some carrots in the back there as well, they're going to get a good pull soon.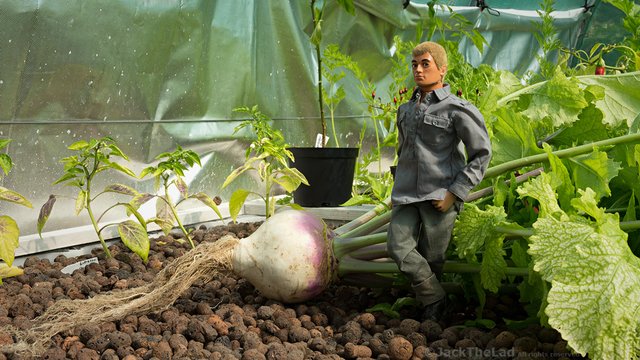 Oh man, me and my Turnip. How good is that.
                                       jack