Papalo Plant
We got some seeds from being a Patron of @mericanhomestead and decided to plant them this year. We never expected the plant to get THIS BIG!
When I first tried papalo, I didn't like it. I was thinking of cilantro while eating it and while there is some similar flavor to cilantro, it's certainly not the same. Lately, I've been nibbling on the leaves and have developed a taste for this unique plant.
The flavor reminds me of a combination of parsley, cilantro and green pepper. There is another sort of 'smoky' flavor that's unusual. I could imagine these on a taco or in a salad. @lturner added it to some Mexican style soup the other day and it was very flavorful. You can't miss it.
When the wind is blowing the right direction into the house from the doorwall, we can smell the papalo growing. It's a pleasant plant indeed!
Have you ever tried growing papalo? Do you like the taste?
(This post was written using steempeak.com - a much improved platform over steemit.com that uses the same blockchain. Very highly recommended!)
---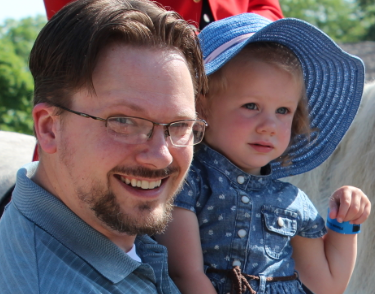 Benjamin Turner: God fearer. Rooted in Messiah. Husband of @lturner. Father of four wonderful children. The guy behind the camera. Steemit enthusiast.
Bless the Most High!

Have you been introduced to Menē yet?
Menē (Meen-nay) is a 24K gold and platinum investment jewelry company, where investors can trade their crypto-currencies for certified gold and platinum items. Preserve your wealth in precious metals and begin your Menē collection today.
Receive a $5.00 Gift Certificate using the link below:
https://mene.com/invite/YHDw

ALL PHOTOS ORIGINAL TO THE AUTHOR UNLESS OTHERWISE SPECIFIED.