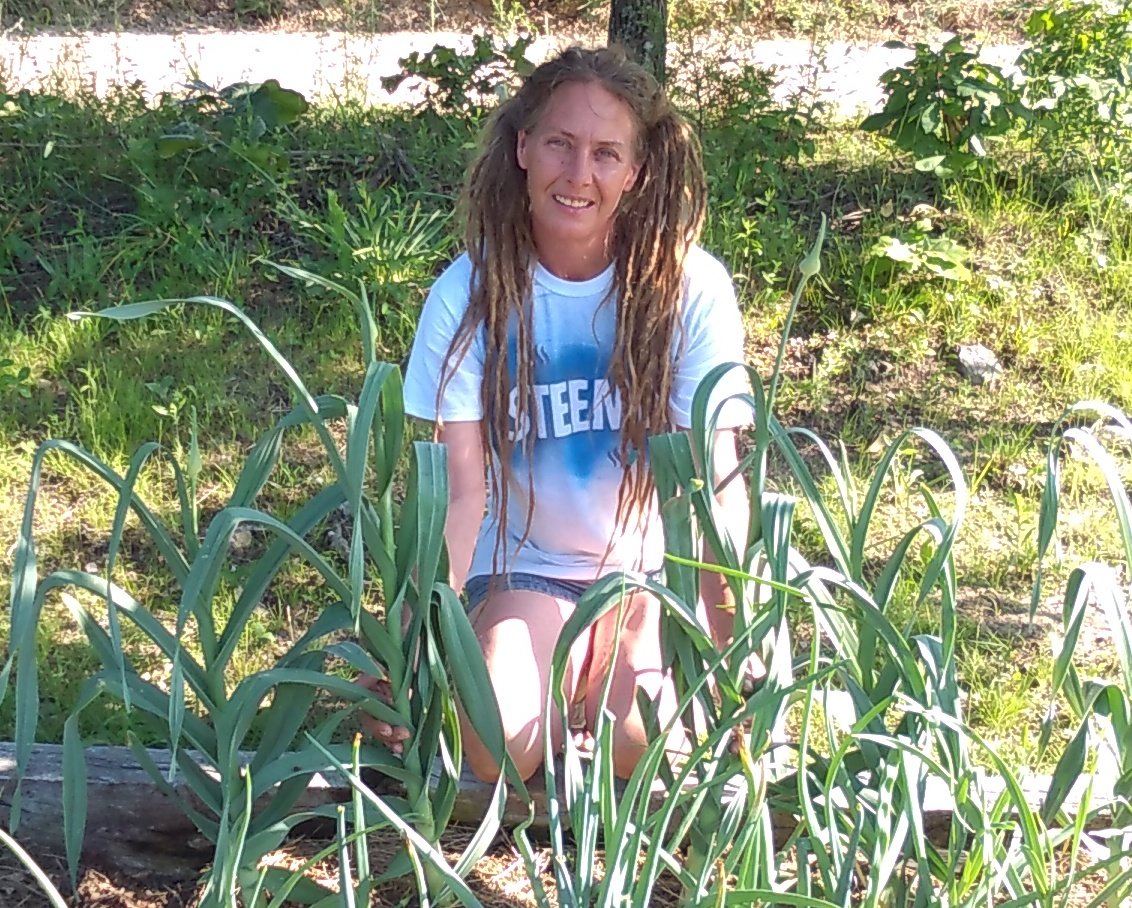 Shining with Joy at my Glorious Garlic!
It was the wrong time a day to be taking this photo.
I'm squinting in all shots but this one, so the joy looks more squinty than shining
...but Joy was in my Heart.
This is why I Homestead.
This is why I Garden.

Shining my Joy
This is my way
Enjoy

Enter our Subject... Garlic
These bulbs were gifted from a neighbor last summer. I tucked them carefully away for fall.
When I pulled them out very early this spring to plant them I was confused.
Half of them broke apart into normal cloves and were ready to go.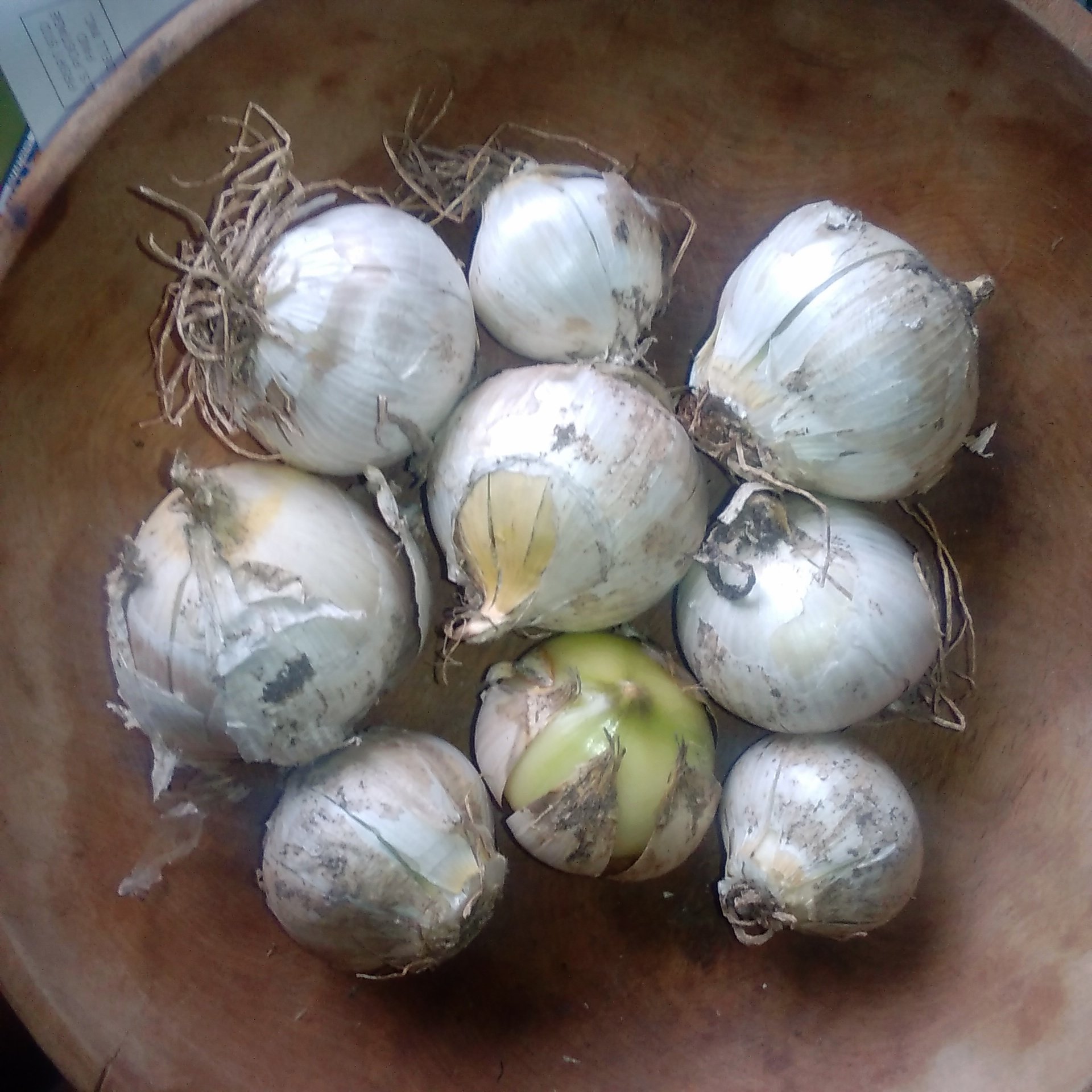 The other half didn't behave like I expected. Initially I believed that they were a white onion. So I set them aside and kept prepping the rest of the garden seeds saved from last season.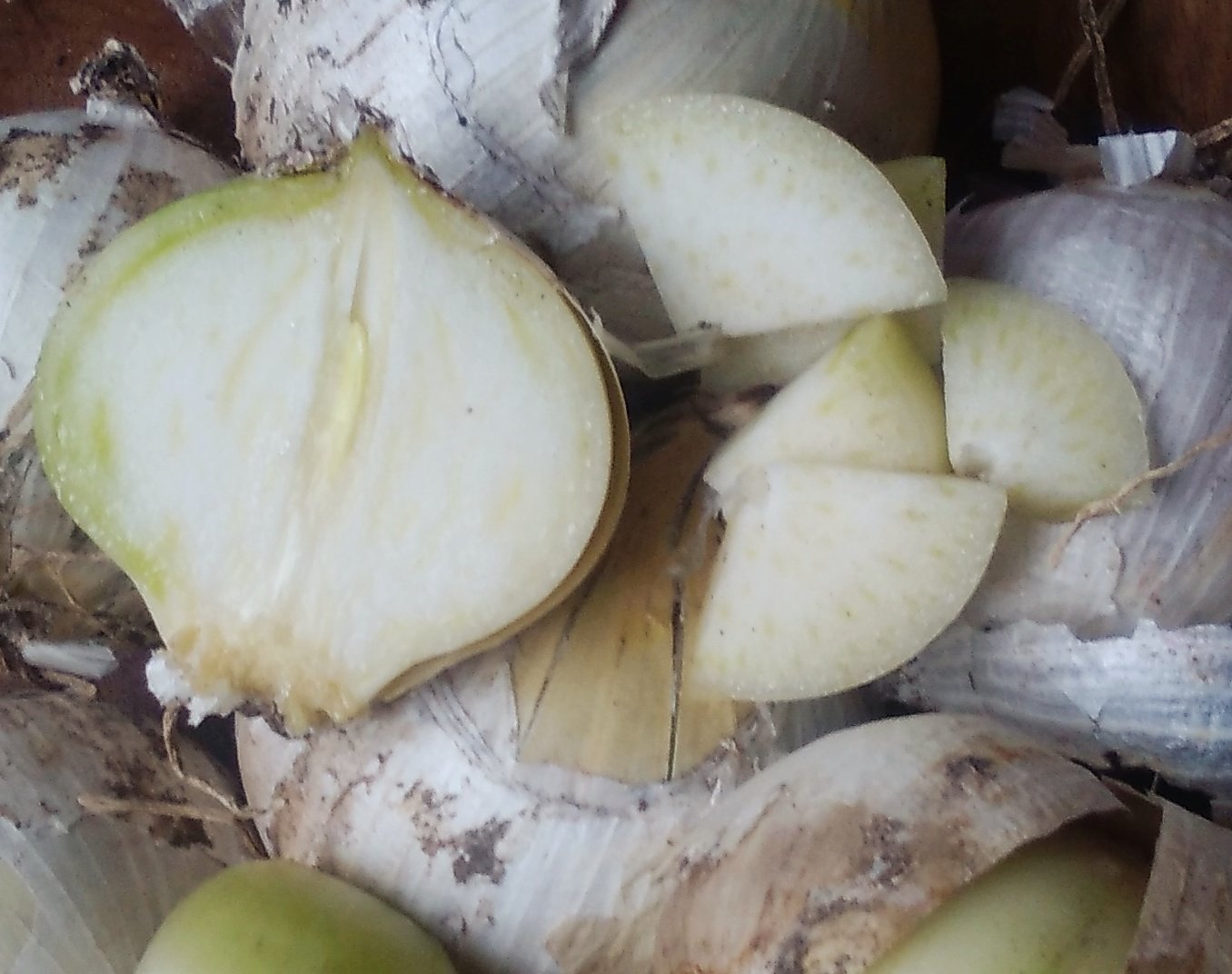 I was prepping dinner, decided to include one of these onions. The exterior skin cracked and peeled off in wedges, not much like onion skin.
I cut it in half and then quarters and then slices...
This was not an onion, nor did it look like a garlic. I was intrigued.

Enter the Mystery...
The people I received them from have lived and gardened all over the world as missionaries. I trusted it was edible, I just didn't know what it was!
It had a mild garlic flavor, it cooked up like garlic, but filled the palm of my hand and was shaped like and onion, no cloves, and veins in the cross section I don't recognize.
Research and some opinion seeking have not provided any certainty.
Top 3 possibilities
-immature elephant garlic
-pearl garlic, a one clove garlic variety from Asia
-a crossbreed

Enter the Garden...
*All that is left is to Grow It To Get To Know It.
So we are growing and documenting and eager to know more.
Photo journal of the Planting...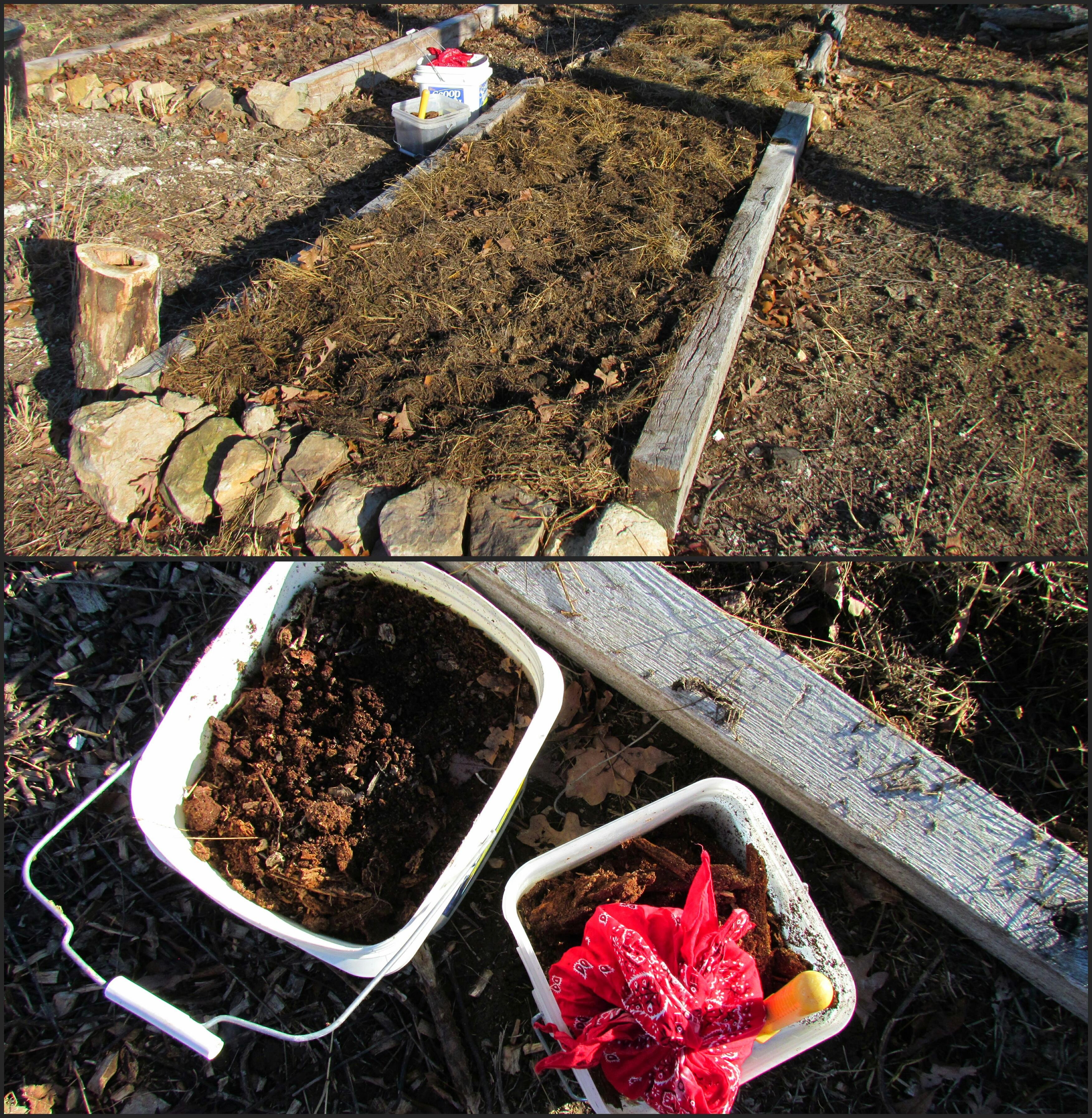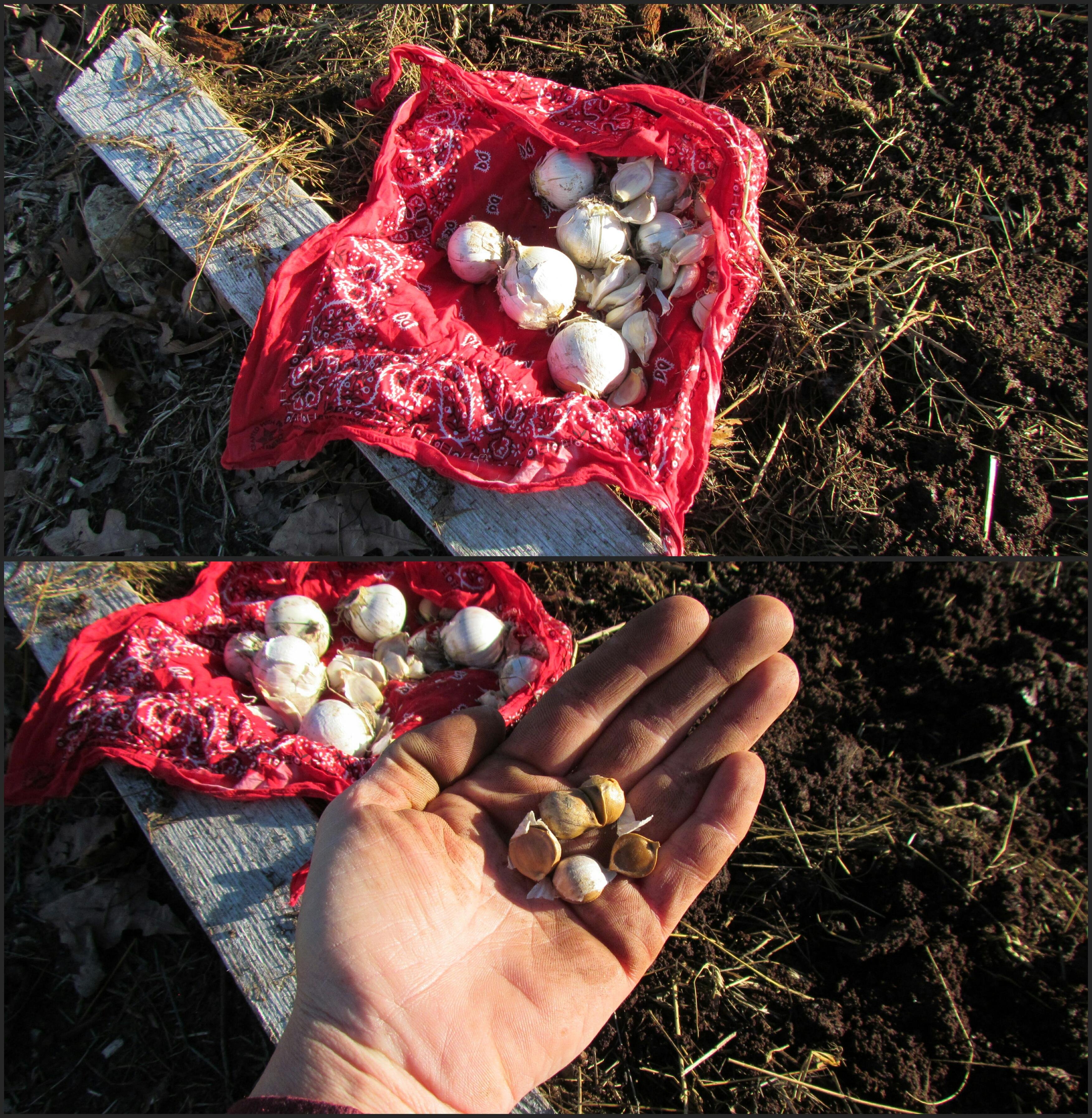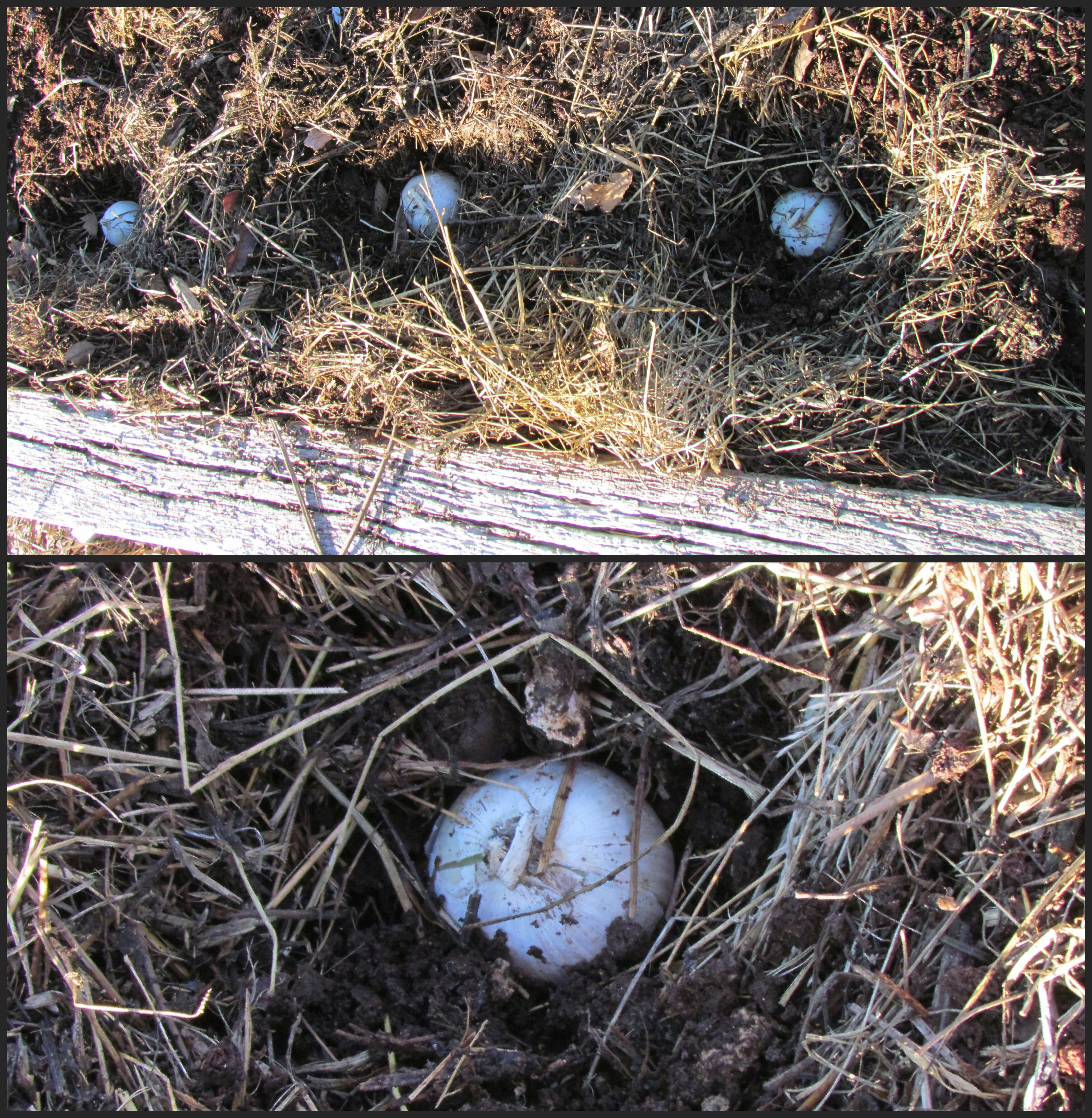 All of the strange bulbs grew. They look like garlic, but different, much more pronounced structure.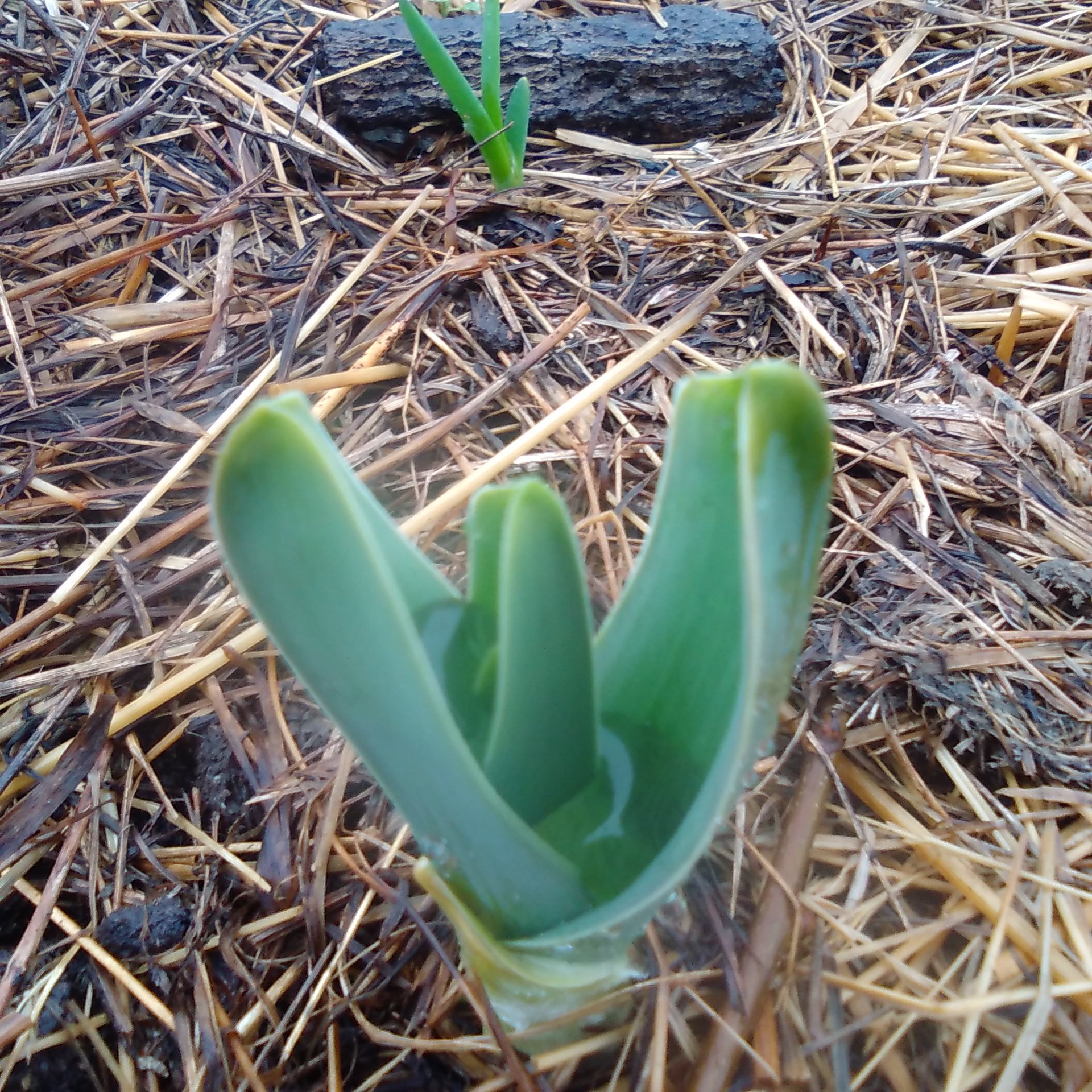 They were slow to establish.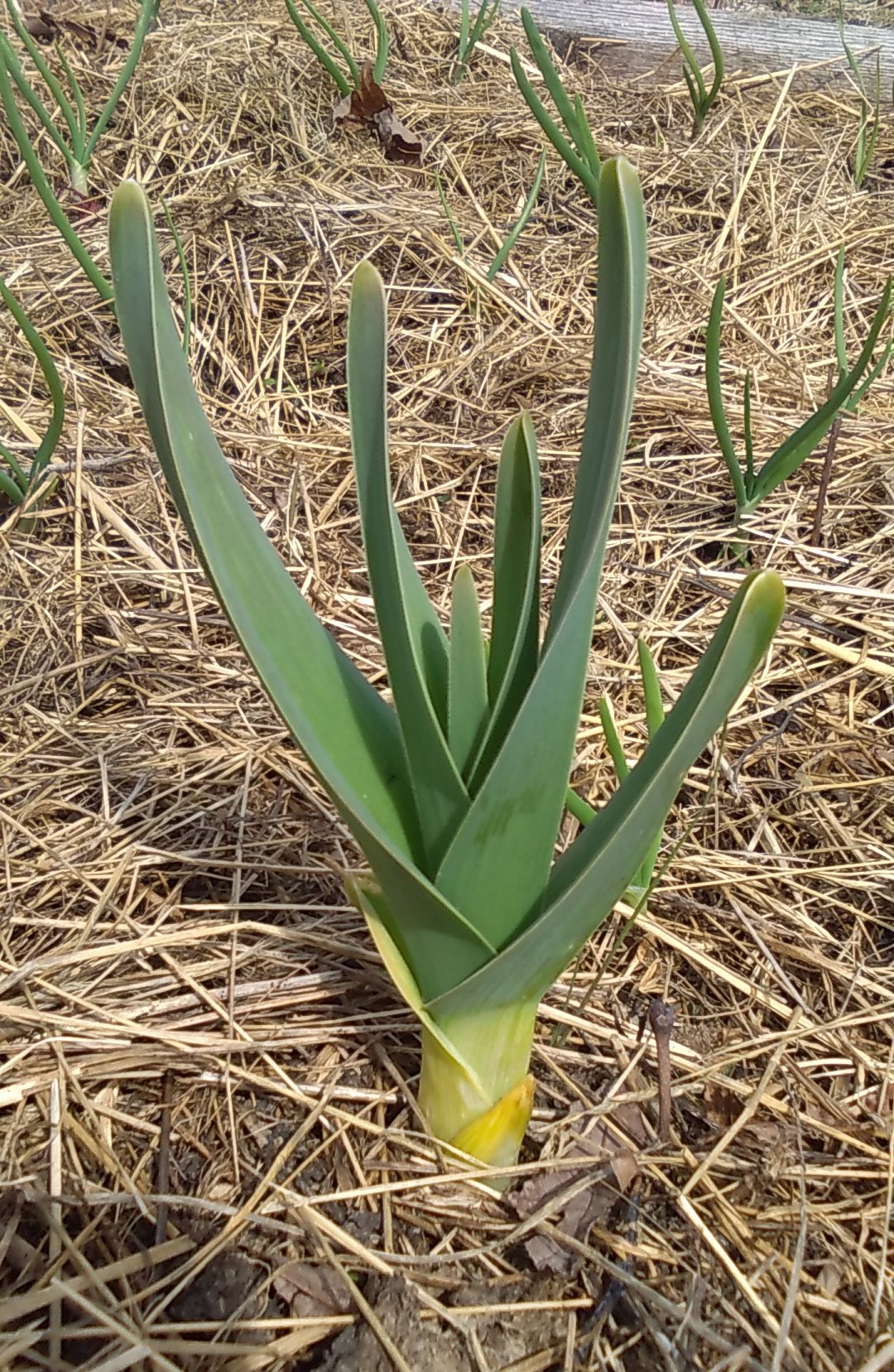 The earth has warmed deeply now and the are growing quite vigorously.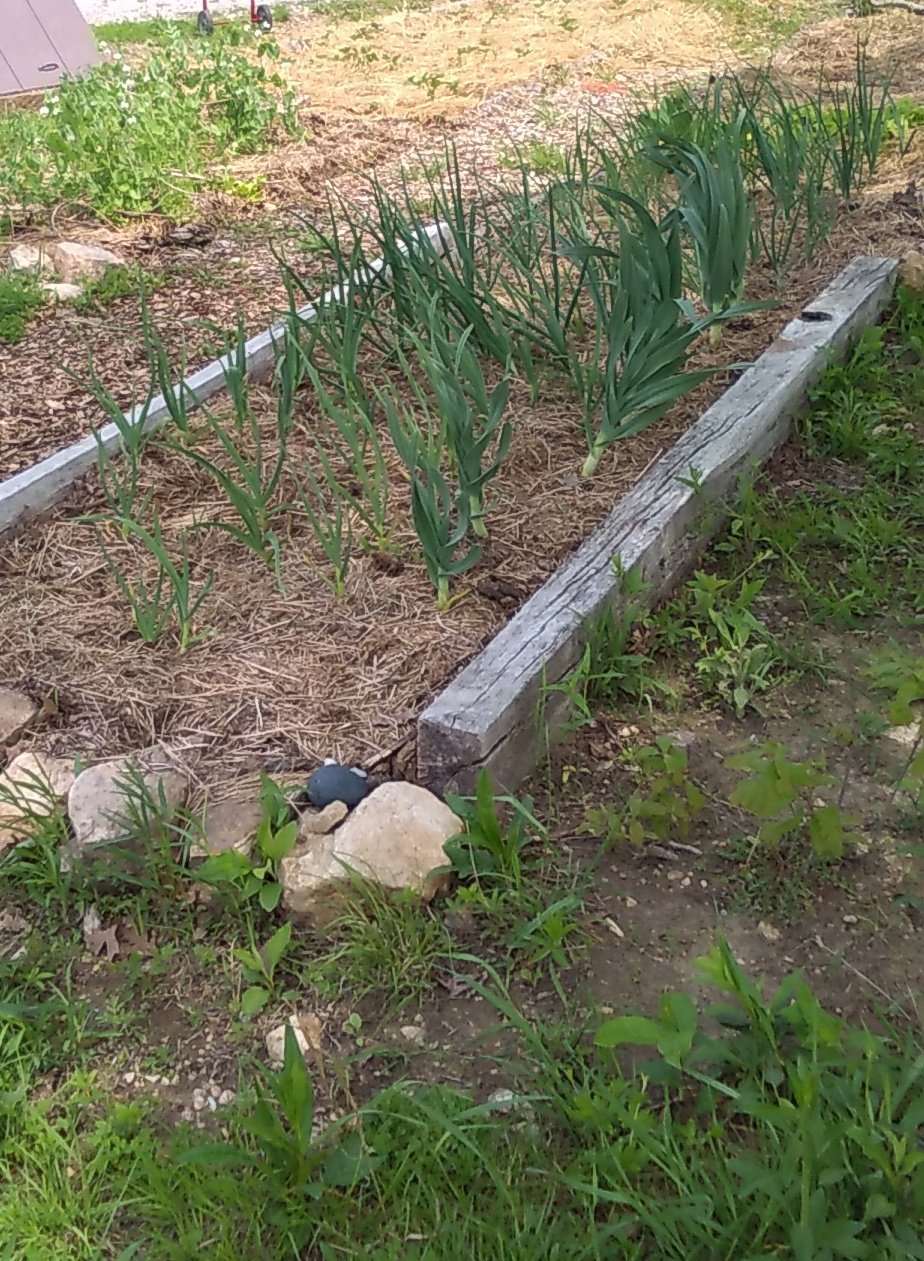 Here you can see them on the right with normal garlic to the left, and onions behind.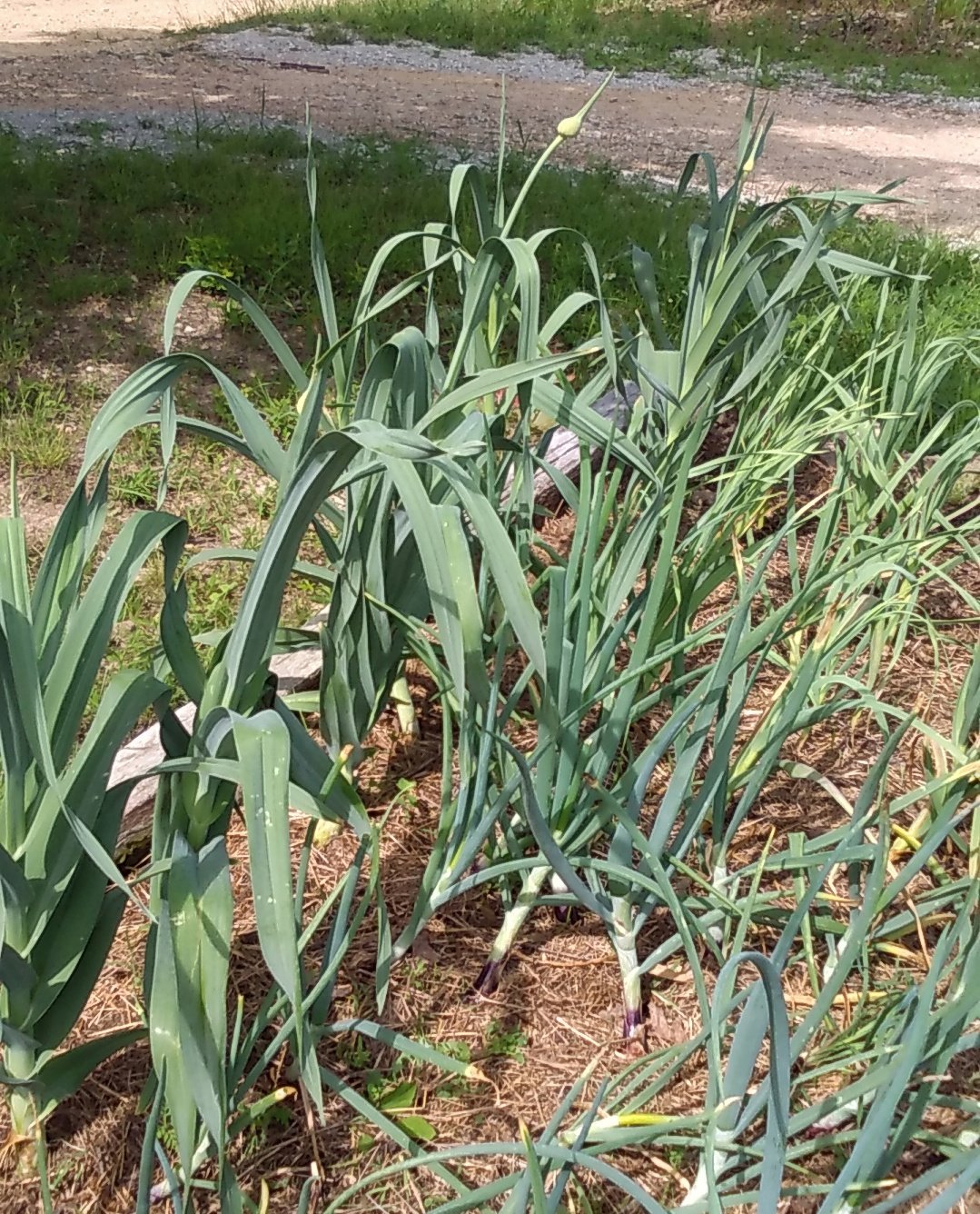 They have gotten so big I am considering staking them for support.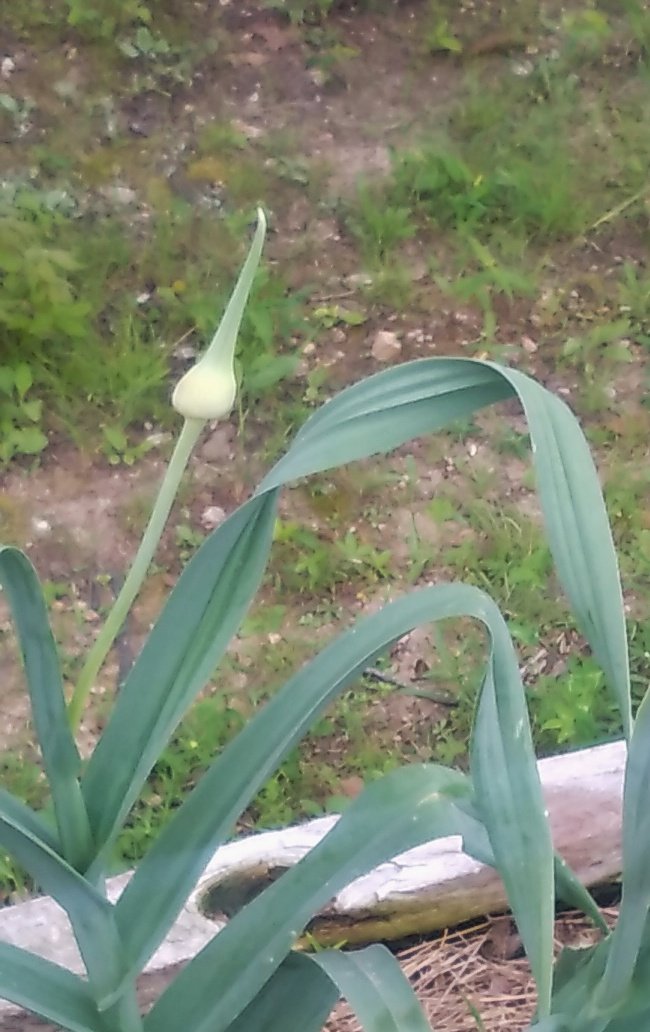 They have begin to flower.
Enter the First Harvest...
Garlic Scapes!!
A garlic scape is the flower stalk of the garlic plant. We always removed them and enjoy them as the first harvest from the garlic.
They are juicy and full of garlic flavor.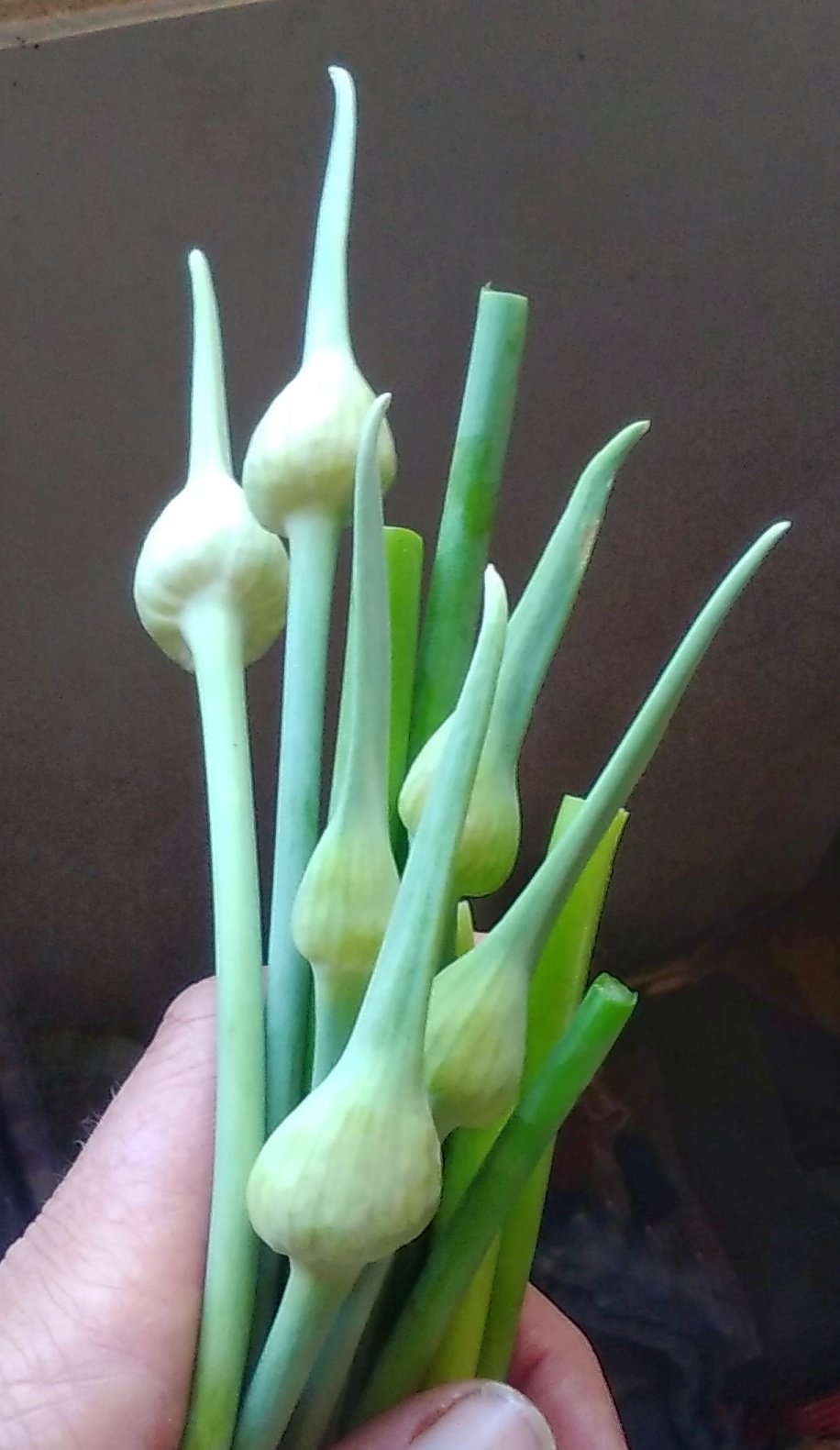 Ready to use in any recipe for garlic flavor. Today's harvest is destined for scrambled eggs!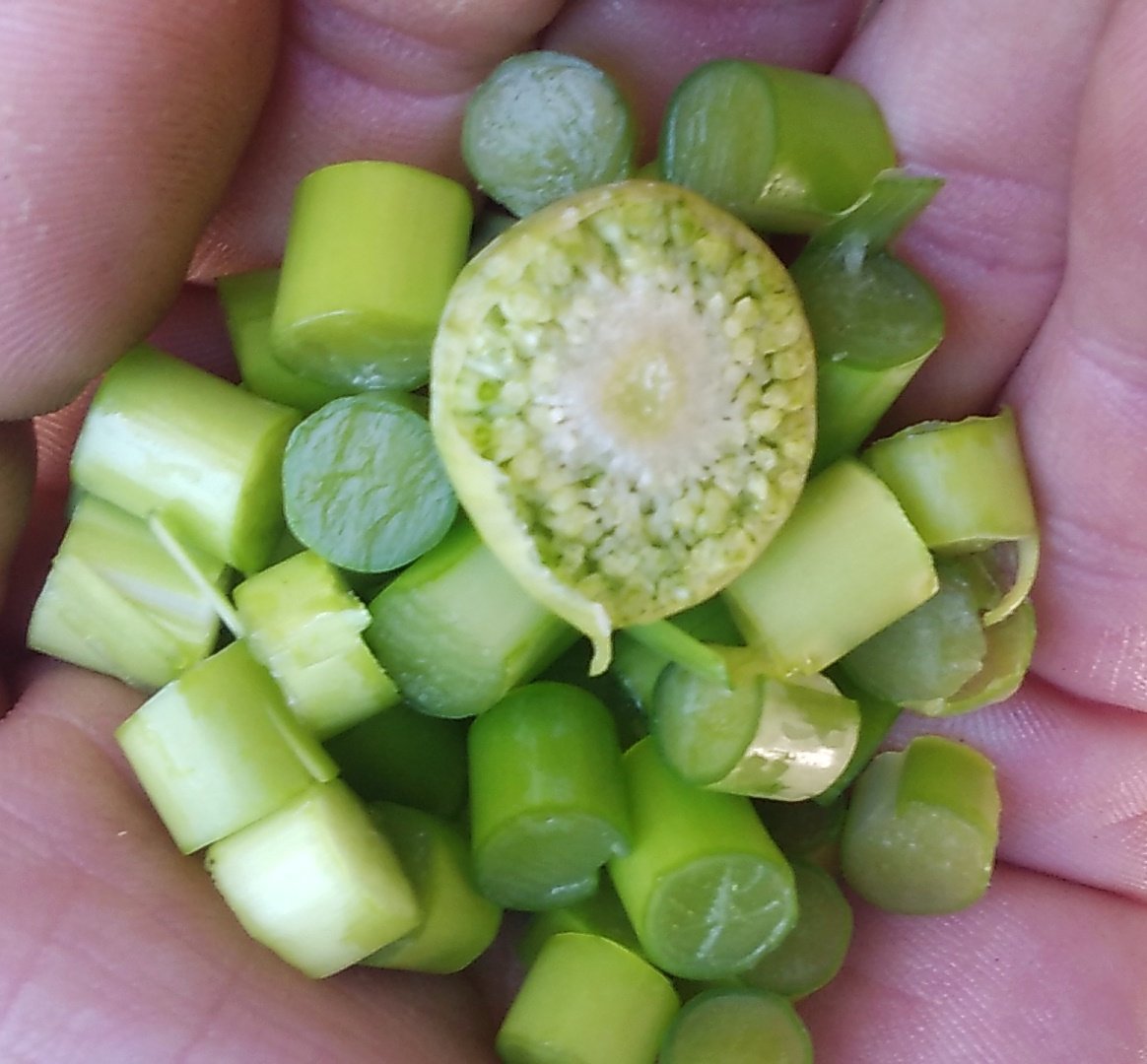 In about two months I will follow up to show what has grown, what we've been shown, and yet to become known.
Garden... freestyle!!!
---
~all text and images are my own unless otherwise credited
---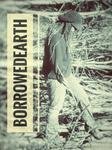 Just a girl...
Living, Loving and Dancing her way to Wholeness with the help of a Mountaintop and a Purpose.
Follow the Adventure
---