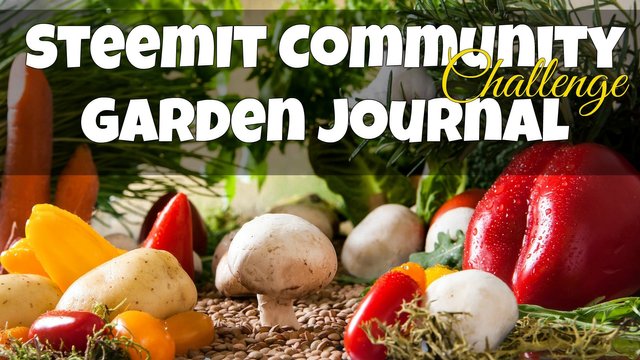 Source
August was a month of NOT gardening for me! I was away in Australia for pretty much the whole month, and just got back this morning on the very last day of August to see what my gardens had turned into! Mostly, it wasn't as much of a disaster as I was expecting... but still, there is much repair work to be done today! After all, working outside and fending off sleep is the best way to beat jet lag!

Back Garden
So, I guess I will start with the less embarrassing back garden first! despite the unusually hot weather the garden held up better than expected.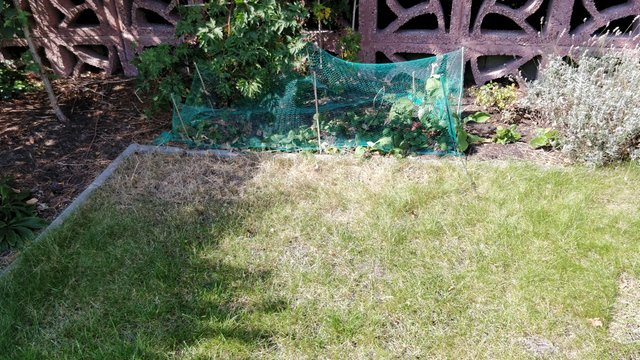 There was only the single medium sized patch of dead grass in the corner of the garden... nothing that a good watering and a bit of care won't fix! There are smaller patches of brown through the grass, but it is a far cry from the swathes of brown that I was actually expecting.... however, it is due for a big hair cutting!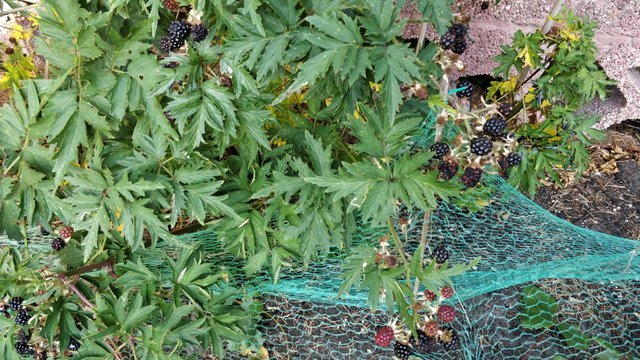 Another thing that I had feared was that the blackberry bush would have gone completely out of control... whilst we were away, we learnt that we had planted the invasive type of blackberry and not the nice one that would stay put. So, in my mind... I Was thinking that I would have to clear out blackberry fronds from every nook and cranny of the garden... I will be getting rid of these bushes this week... but as far as I understand, they could still be popping up for the next year or so until I get all of them!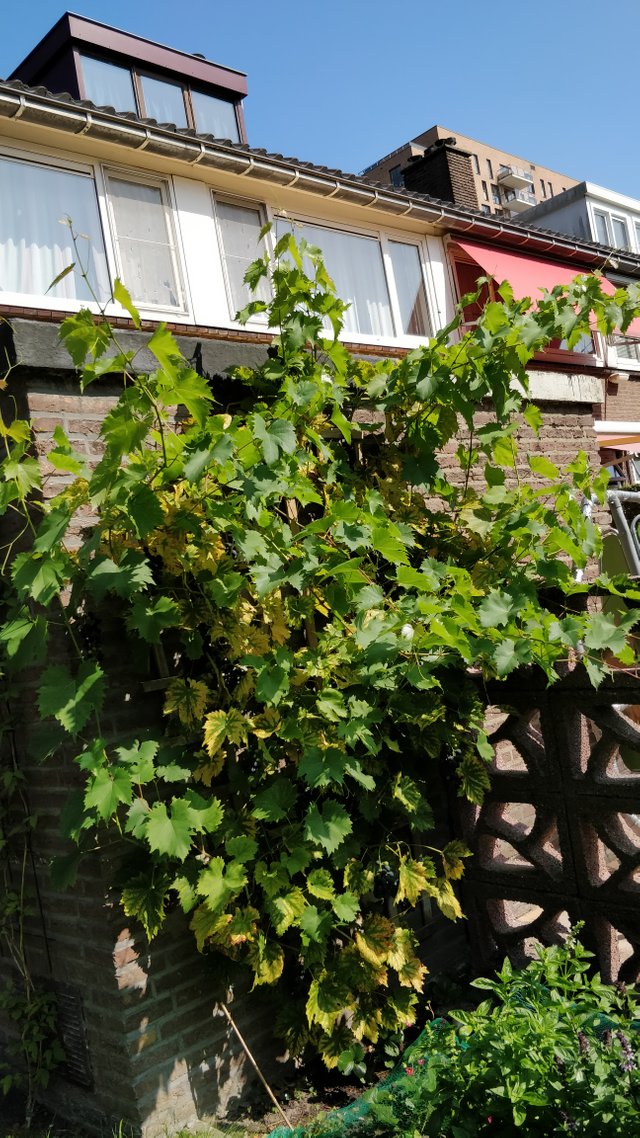 Speaking of out of control... the grape vine looks like a giant now... definitely in for a pruning during this week. It does look pretty good though... I can't remember if my wife wanted it trained around the corner to give a bit of shade and privacy for the garden... It was either that or a small tree...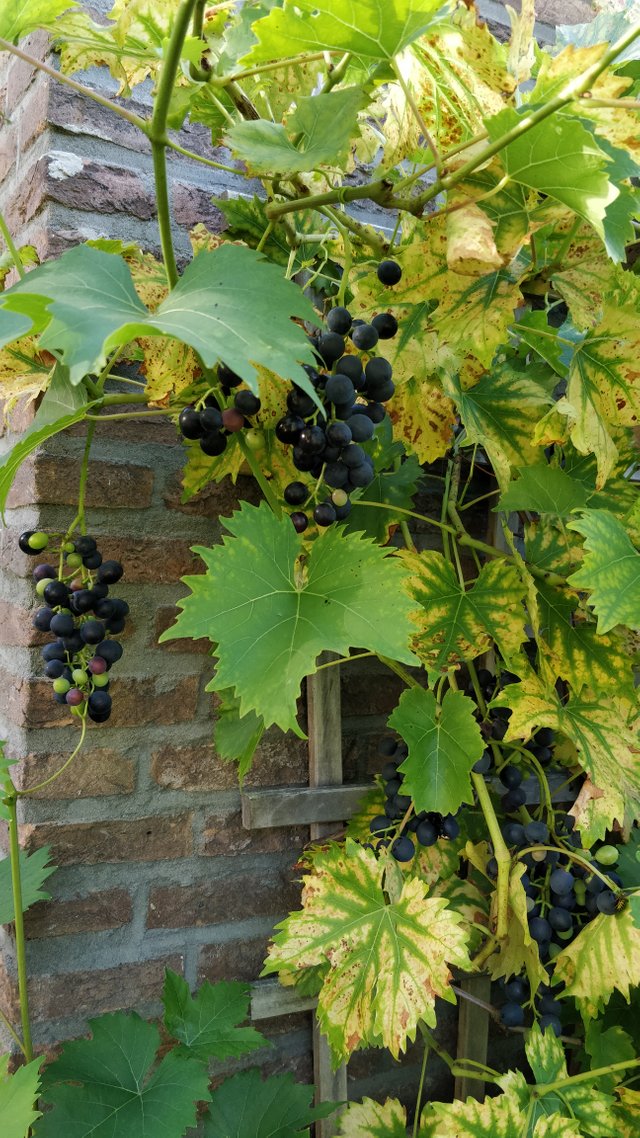 However, on the plus side... there are many dark grapes starting to be ready for picking! Surprisingly enough, the birds have left us with lots to eat! In previous years, that wasn't the case... although, we had better start picking them soon before the word gets around the local avian community!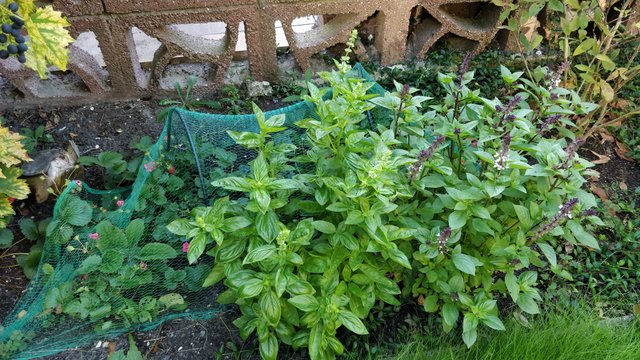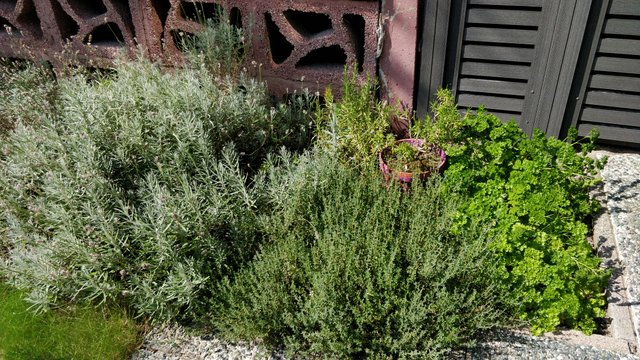 Weirdly enough, I had thought that the strawberries would have also run rampant... but for some reason they were pretty well behaved and stayed inside their nets! Perhaps they knew that if they strayed out, that they would be targeted by birds?
What I didn't expect was that the two basil plants and the parsley would grow quite so much! I had expected most of the herbs to be burnt to a crisp or at least chewed up by snails or something like that. However, they are gigantic now... and so we have a pesto making session planned for the basil.
I wish the two Rosemary plants would take hold a bit better... I'm hoping for some thick bushes, but they are just not flourishing as much as I would have hoped. Perhaps we are eating it too often?

Front Garden
As always... the less said about this side the better. Luckily, we weren't at home for any neighbourly comments to be heard! However, this garden is still in limbo until we decide on final plans for what we really want to do with it.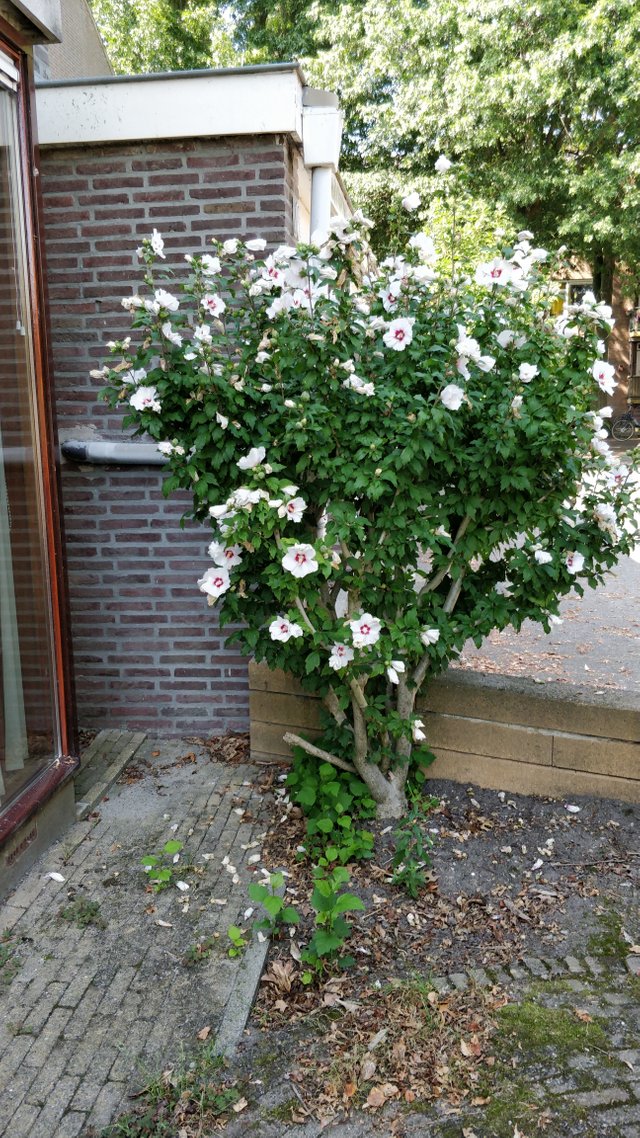 This little tree has always provided some really nice flowers (attracting lots of bees) every year that we have been here... despite our constant neglect of it! However, this year it finds itself surrounded by a floor crown of weeds... I really think it sets of the idea of a jewel rising from the rough?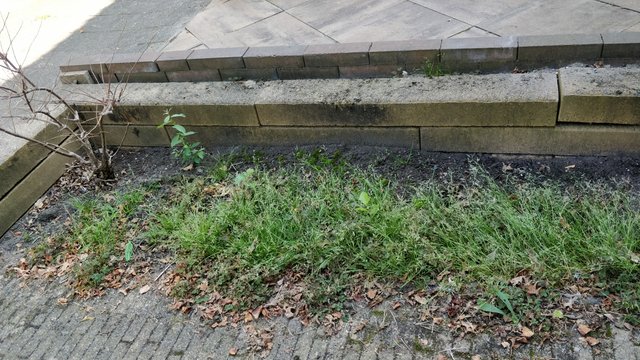 Meanwhile... the front garden seems to have no problem at all with growing grass... despite the fact that we DON'T want it there! It is cooler and more shaded on this side... so that probably helps... but we also just don't water anything here which leads me to wonder where the grass is getting sustenance from! Our lack of watering has killed off that other plant in the back though!... which is another removal task.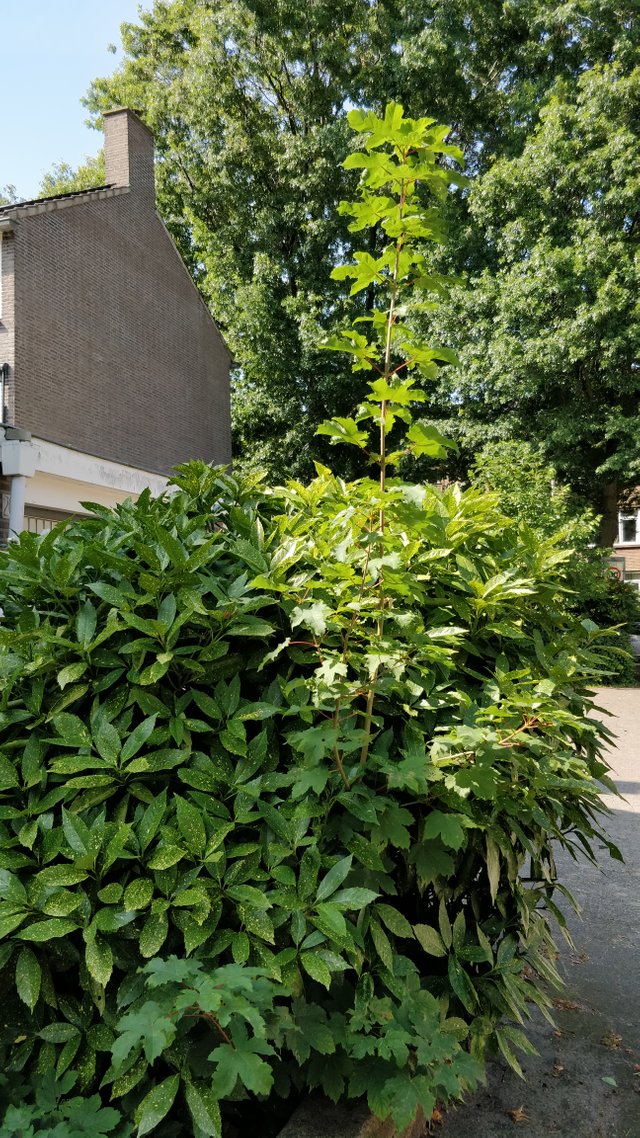 ...another removal task. This giant... THING.... that is growing out of this bush is a complete mystery. I've hacked off it's growth before... but now ti is getting a bit ridiculous. I had a closer look in... and it is quite woody on the main stem... so, I'm going to have to get at it with a hacksaw... well, that will be a bit of fun for the week!
Wrapping Up
So... a month of lack of care and tending... has led to a week of much removal work and repair! Thankfully much less than expected... and I do have a bit of a clear week this week (I think...)... so this is going to be a nice gardening week ahead of me... unless the Dutch rain returns with a vengeance.....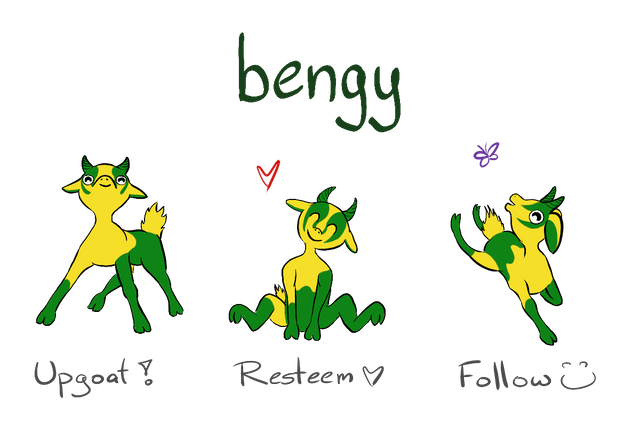 Upgoats by ryivhnn
Account banner by jimramones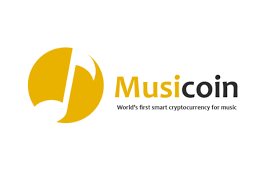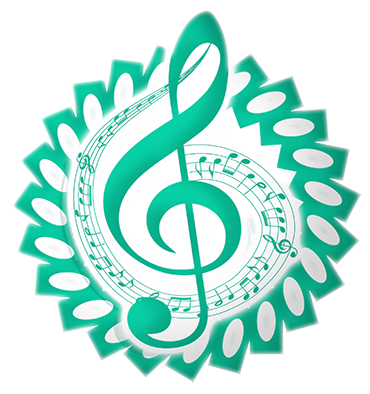 The classical music community at #classical-music and Discord. Follow our community accounts @classical-music and @classical-radio. Community Logo by ivan.atman