Spring Is Coming, A Sneaky Look At My Garden.
Daffodils are one sign that spring is coming and last year I planted 50 all in one patch to give a yellow look to a dark and gloomy area of my garden.
Today I went out to check on the progress of my daffodils and they are coming up nicely.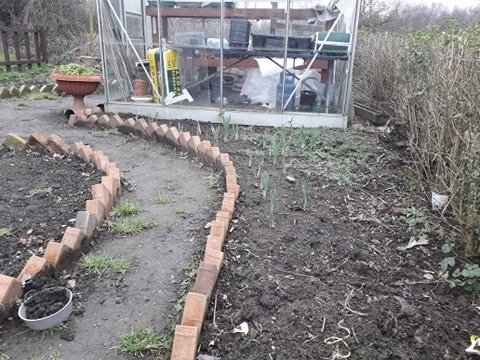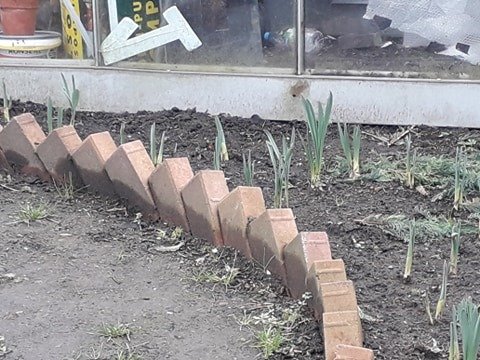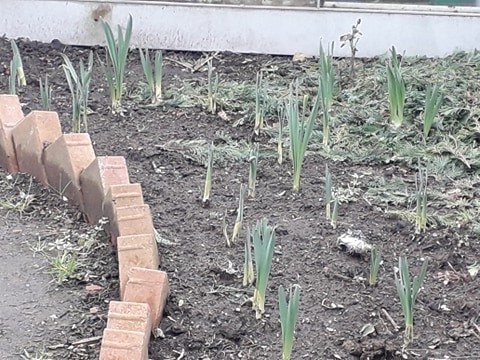 Shouldn't be to long now until the flowers start to bloom.
I have noticed that something has been eating the flower heads and I have an idea on what it could be.
With us living next to a field that contains horses we saw last year so many rabbits running around this could be the possible cause for the missing flower heads.
The rabbits made their way on to my garden area last year and tucked into my cabbages which wasn't a great deal as they were not grown for our consumption, they were for the butterflies.
I thought that I would give you all a sneak peak into my garden area, this is what I have been working on for the past two years and there is still loads of work to do before it is complete.
when I first moved in the area was over run with weeds, the area was a blackberry bush haven and nettles were every inch that was free.
house bricks and other waste that had been dumped on there over the years covered the space and it took me nearly a year to clear it all.
Now I have put a boarder in to make it look more like a garden that someone would be proud of.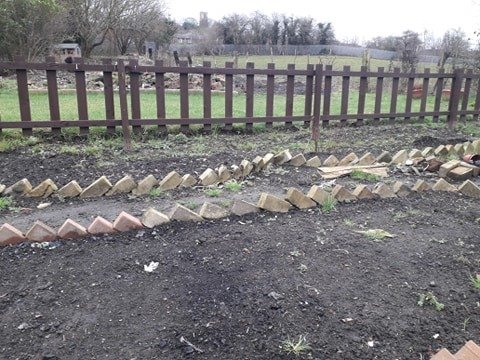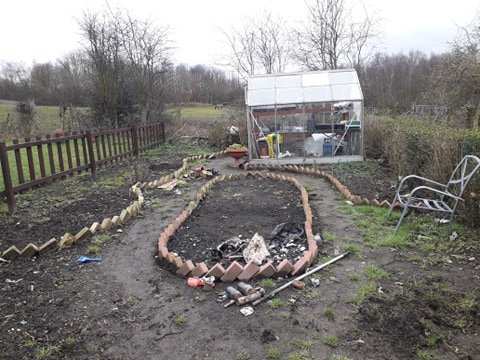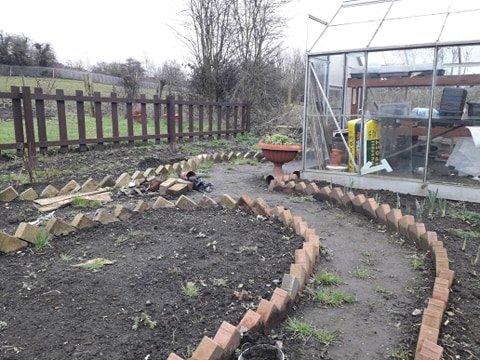 My greenhouse has been put to work this year, I got it for free last year but by the time I had got it erect it wasn't the time to put flowers and seeds in it as it was winding down for winter.
This year I have plans to fill the whole garden with flowers ranging from thyme marigolds petunias fuchsias and others that are brilliant for pollinators such as bees and butterflies.
It is going to take some time to get the garden in a state that I would like. there is a lot of weeding and planting but this should be the best garden I have done so far.
lets see what 2020 holds for this space.
happy steeming guys and until next time.