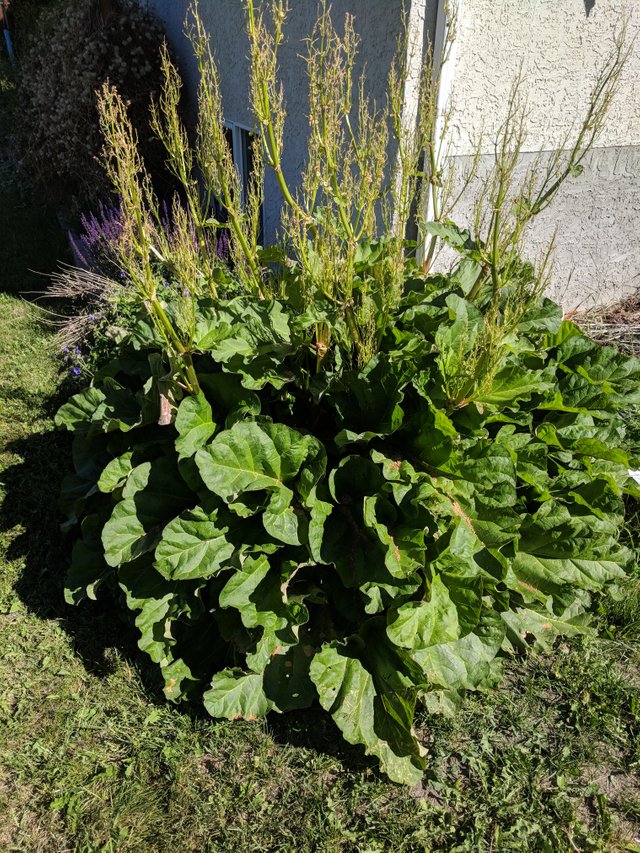 This is a rhubarb plant that is at my parents house. The plant is enormous and always regrows like crazy after being harvested. Right now it's just totally out of control and I went ahead and trimmed it back a little bit today, especially all the seed stuff growing out of the top.
I'll probably try and harvest a bunch of actual rhubarb later this week since I will be back there again and didn't realize how out of control the plant was.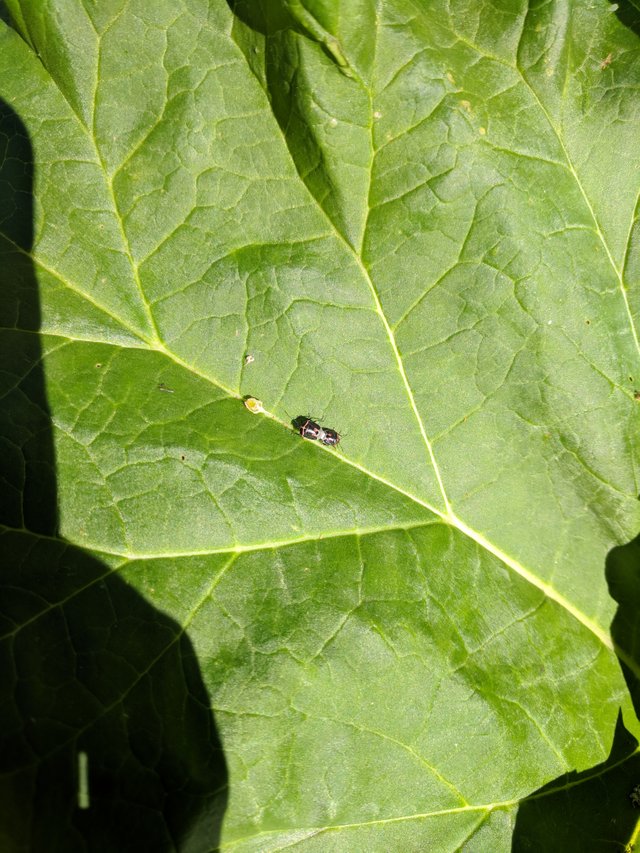 A bit hard to see but there was this weird bug walking around on the rhubarb that looked like two bugs attached at the butt. From my limited googling it might be a love bug but the pictures don't totally look right to me. There were a few of them and maybe I will see if I can figure out what they are.