I have seen a fair amount of articles in my feed lately concerning "Gang-Stalking" and "Gang-Stalking-Paranoia". After a guided tour at "Berlin-Hohenschönhausen Memorial" the former Berlin Stasi Prison, (for political prisoners) I heard that this actually was a real thing... After watching a TED talk made by historian Hubertus Knabe I learned even more about this.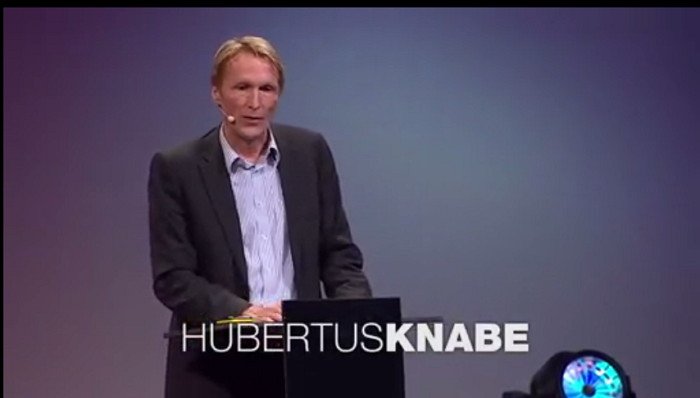 Hubertus Knabe image source
I usually try to avoid these type of conspiracy-theory related subjects, and I don't want to "enable" people who might just suffer from paranoia, but I also feel a slight responsibility to help enlighten the people who might be worried about this phenomenon being a real thing, and yes it was a real thing! At least it was very real during the Communist days of Eastern Germany, it was called " Zersetzung" meaning "biodegradation" this could also possibly translate to something like "decay" or maybe "corrosion".
The "Zersetzung" technique was first developed by the Nazis and then refined by the Communist Stasi (secret police of DDR), the goal was to secretly destroy the self-confidence of people, for example by damaging their reputation, by organizing failures in their work, and by destroying their personal relationships.
The main targets where activist groups and regime critics, but also religious groups like Jehovah's Witnesses.
Im not suggesting democratic countries and their intelligence community are applying these techniques now days. But these methods did exist at one point, and I really hope this is not being applied by democratic governments. But similar techniques could very well be applied by private interest organisations or even multinational companies. It would not be entirely impossible? Since it was such an effective way of "crushing the competition".
-Edit (But the Stasi eventually "lost the battle" in the end 1989 when the wall fell... I guess love, hope and freedom might actually prevail sometimes, thank god or karma or the people maybe)...
If you are interested in a sober and "clear-minded" description of these horrific techniques, please watch this TED talk by historian Hubertus Knabe, I hope it will help to put your mind at ease:
https://www.ted.com/talks/hubertus_knabe_the_dark_secrets_of_a_surveillance_state?utm_campaign=tedspread-sharetrade-a&utm_medium=referral&utm_source=tedcomshare
Or watch it on youtube right below:
Hubertus Knabe studies the history of torture, oppression and surveillance in former East Germany.
(I would consider him a very credible source of information on this subject).
Here is a part of the transcript from the end of this "Ted-talk" that I found extremely relevant to the current situation:
Bruno Giussani: Thank you. Thank you very much. So Hubertus, I want to ask you a couple of questions because I have here Der Spiegel from last week. "Mein Nachbar NSA." My neighbor, the NSA. And you just told us about my neighbor, the spies and the informant from East Germany. So there is a direct link between these two stories or there isn't? What's your reaction as a historian when you see this?
Hubertus Knabe: I think there are several aspects to mention. At first, I think there's a difference of why you are collecting this data. Are you doing that for protecting your people against terrorist attacks, or are you doing that for oppressing your people? So that makes a fundamental difference. But on the other hand, also in a democracy, these instruments can be abused, and that is something where we really have to be aware to stop that, and that also the intelligence services are respecting the rules we have. The third point, probably, we really can be happy that we live in a democracy, because you can be sure that Russia and China are doing the same, but nobody speaks about that because nobody could do that.
I really didn't want to make this post and I hope I don't end up in trouble over this, but I felt there was an extrem lack of credible information on this matter. And I believe that we all need to learn from history and make sure to not repeat the same mistakes and atrocities over and over again...
There is also a good deal of information on this, in the German part of wikipedia if you are interested in history and you want to read more about this.
Sources:
https://www.triphistoric.com/historic-sites/berlin-stasi-prison
https://www.ted.com/talks/hubertus_knabe_the_dark_secrets_of_a_surveillance_state/reading-list https://en.wikipedia.org/wiki/Zersetzung
Peace, Happiness, Love and Abundance to all steemians!
• Follow
• Upvote
• Resteem
• Comment