Horizon Forbidden West: about 10 hours in
I have very fond memories of the first Horizon game so it isn't that much of a surprise that I am seriously enjoying this second installment as well. It's a wonderfully made game and I really can't find much in the way of fault with it outside of a few nitpicky things like an invisible wall here and there. This is not at all bad considering the amount of invisible walls that exist in games made by Square-Enix, a company that I have grown to really have disdain for in recent years.
For those that are familiar with the Horizon story and how the game works, I am sure that none of you were surprised that this is a great game and will be a game that I will definitely finish and probably continue to play a bit more after I finish the main story.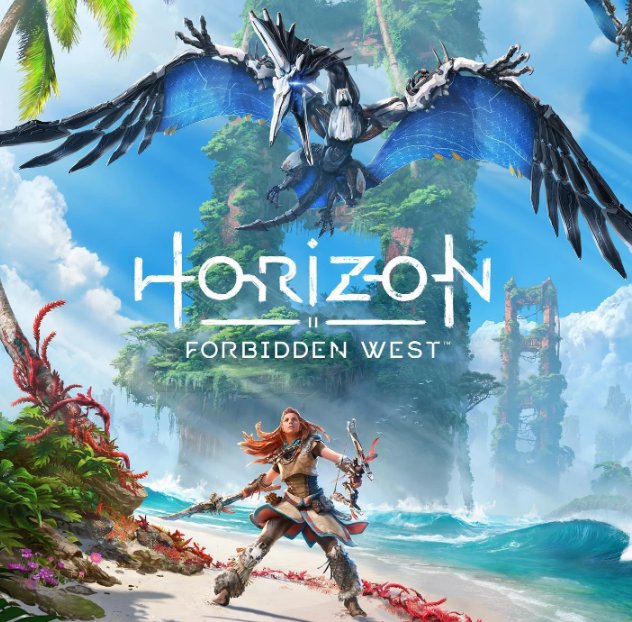 src
There are some additions to the game that will appeal to certain players out there and can be seen as innovative add on's to what was already a great control scheme that existed in Zero Dawn. The thing that I like about the new additions such as combos and what not is that if you want to use them go for it. However, they are not necessary in order to do well at the game. Sure, using them will likely result in faster victories in some instances but it is perfectly possible to complete most of the content in the game without ever using them at all.
For me, I only use the most basic ones in melee, which for the most part is a pretty stupid way to engage the enemy anyway seeing as how you don't do much damage with it.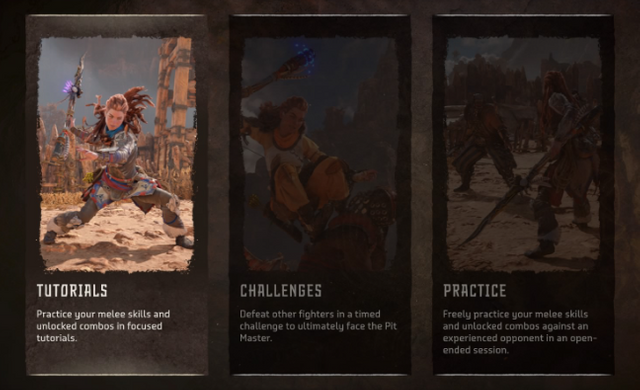 src
Hell, even learning the combos at all isn't something that is forced upon you and I was completely unaware they existed until I was near level 20. I hadn't bothered to go to a melee pit where you learn them and if that was something that was told to me on screen at some point I didn't notice it.
I don't like for my games to be overly complicated so for me, I probably won't use a great deal of these, if I use them at all, during my first run through of the game.
Thus far the story is pretty sound although it has a lot in common with the first game in that the world was brought to its knees by the very people that inhabit it and this is evidenced in the various logs that you find as you are traversing the landscape to places that actually exist now such as Las Vegas and San Francisco. I do find it a bit amusing that you can actually run from Las Vegas to San Francisco in a relatively short amount of time because the actual distance between these two places is nearly 600 miles so even if you were on a very fast mount this would take many days IRL. Whatever! It's a video game, I don't need or want it to be realistic.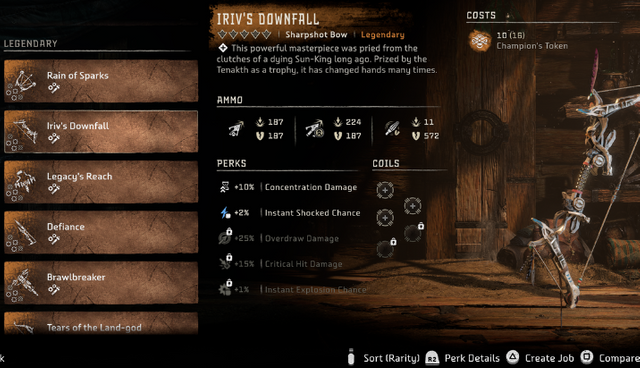 src
Another thing I quite enjoy about this game that might have existed in the first one (I don't remember) is that if you are attempting to upgrade a weapon that you already have but are missing some parts, the "Create Job" option will highlight the places on the map that you need to travel to on your map. Of course you will have to have been to that part of the map in order for this to work but I think that most people probably end up doing a lot of exploring anyway and even if you didn't engage the enemies there, your map will remember the location.
Some of the enemies in this game are irritatingly difficult if you don't know what offense to use against them and while this initially this made me get a bit upset, I now understand that this is precisely the point. You CAN kill almost all the enemies in the game without having any strategy whatsoever, it is just going to take a long time. It's pretty satisfying to figure out a faster way of doing that by using the various skills that you unlock.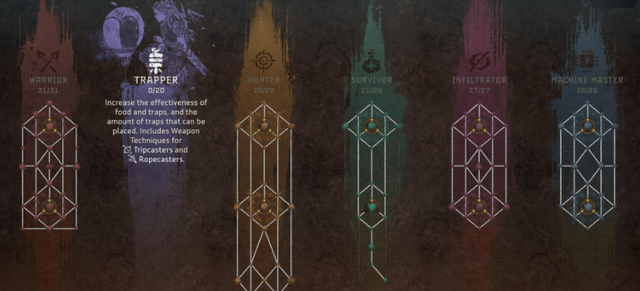 src
Speaking of skills, there are a TON of them. There are so many in fact that it borders on having a few too many for me to ever realistically use them all. At first, I was being very careful about what I spend my skill points on but I am already realizing at level 30 that if you do just a few side quests you will end up having enough points once you reach max level of 50 to unlock everything in all categories, so now I don't really pay a great deal of attention to rationing my skill points. I mostly just spend them willy-nilly now.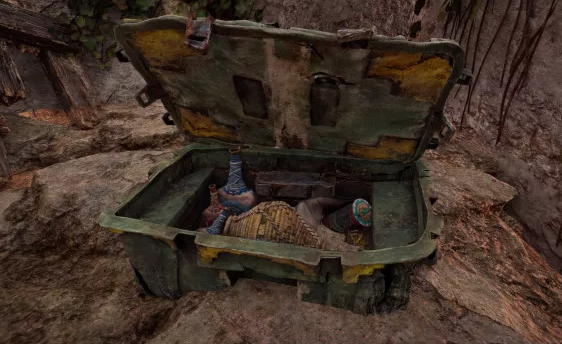 src
Treasure is everywhere and this is a good thing. Don't get your hopes up about finding a bunch of them though because for the most part they contain just "stuff." I wouldn't say that I have found much of anything that is going to knock your socks off because mostly it is just things that you can sell for metal scrap in order to buy other things... which I guess is good.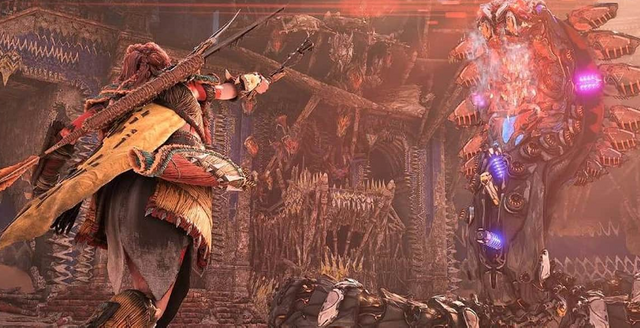 src
One thing I haven't quite yet wrapped my head around is the arena, which is where you can compete in challenges in order to acquire legendary weapons and armor. For me, due to my near complete lack of advanced strategy, this is pretty tough seeing as how you get thrown into a pit to fight against sometimes 5 machine enemies at the same time and they are so relentlessly attacking you that I barely had enough time to nock any arrows, let alone develop some sort of strategy. I do win eventually because there are so many healing options, but I wouldn't call my performance stellar by any means. Since I am completing most of the game's objectives with relative ease anyway, I don't think I really necessarily need the best weapons in the game. We'll return to that later once my skills and my level have increased a bit.
---
So far, I would say that Horizon: Forbidden West is one of the better games I have in my overall library and it really showcases how much they are pushing the PS4 - I do not have a PS5 - to the absolute limit. There is a lot of loading, which is something that normally irritates the hell out of me, but for once I will admit that this is completely warranted. The PS4 is a near 10-year old console after all so I am sure they are doing the best that they possibly could.
If you have a PS-Plus Extra membership this game is currently "free" for you to play and if my opinion means anything to you I would recommend that you go ahead and do exactly that.