Good day buddies, i have been thinking of a game tk blog about, it took me time before i come across legion of planet.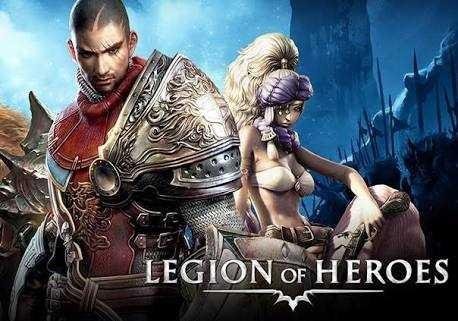 LEGION OF HEROES
Legion of Heroes is a huge 3D open-world MMORPG published by NEXON M, Inc. Explore a large persistent world full of monsters and mystery. Team up and party with players from around the world. Legion of Heroes features unique, turn-based combat and has over one hundred heroes to add to your party. Arrange your party formation and battle monsters both tactically and strategically. Participate in real-time PvP or party with others to raid the Chaos Abyss. Adventure through dungeons and embark on an engaging story full of colorful characters and dialogue. Join guilds and chat with other players in public chat rooms.
LEAGUE OF LEGION KEY FEATURES
Huge Open World – large persistent world with many different maps to explore.
Turn-Based Combat – unique and tactical turn-based combat where you can control multiple characters.
Collect 'Em All – over 100+ different Heroes to collect and add to your party.
Class Variety – choose from four different classes (Berserker, Mage, Gladiator, Sniper).
Immersive Story – interesting quests that feature a well-written story and dialogue.
Legion of Heroes.
UPDATED | * 19TH DECEMBER, 2017
DOWNLOAD FROM PLAY STORE ONE MILLIONS PLUS | *DEVELOPED AND PUBLISHED BY NEXON COMPANY
DEVELOPERS COUNTRY. |* CHINA
Graphic:
GRAPHIC
One thing about Nexon games is that they focus on graphic which i will say is their selling point. They make sure the texture and graphic is awesome.
SOUND
The cool background music is something i am so in love with. Am a lover of sound and i must say, i am happy with this.
CONTROLS
I love the aspect as they make the game controls so simple and easy. I remember back then when you will see controls displayed all over your screenshot. Nexon makes sure that all those issues are been attended to.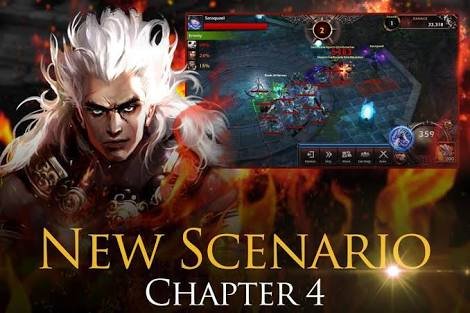 LEADERBOARD
This option is for you to share your score with your online friends and also for you to be able to share your leadership board through Facebook and other social platform That this particular game supports.
HOW TO DOWNLOAD FROM PLAYSTORE
NB: the file is Big and it packs 66.77 MB so the download WILL take a very short time, and it will be fast since am using wifi. Remember my candid advice is for you to get it downloaded fast with the aid of wifi and this will surely save you time.
Make sure your internet connection is on and strong
Open your phone
Go to android play store,
Look for the search bar at the top
type in the Search box, LEGION OF HEROES after that hit the search button.
It will display the name of the game along side other games, click THE LEGION OF HEROES and hit it
now click download if you met the requirement like 66.77 MB and 1GB Ram PLUS ANDRIOD 4.5 AND ABOVE.
As usual, i timed myself and i discovered that i spent ninetee (19) Mins plus when i used the WIFI. This is really fast and blazing wow am really happy as am enjoying this WiFi surfing and is really cool.
it will now start downloading.
After downloading it, click open and load it
make sure your google play games is up to date also.
Finally make sure your connections is available because without it, you wont be able to access and run the game pretty well.
SYSTEM REQUIREMENT
RAM -------------- 1GB
SIZE 66.77 MB
ANDRIOD 4.5 AND ABOVE
CPU -----------------DUAL CORE 2.4GH3, ARMV7 M, X80
GPU------------------ Adreno 320(galaxy s4), power vr G6430 (zenfone 2), Tegra (Nexus), mal t604 ,(nexus 10), andriod, os, andriod 4.3(Sdk 18)
Game Review
SERIES * LEGION OF HEROES
UPDATED * 19TH DECEMBER, 2017
*Download * 1,000.000 PLUS ANDRIOD
Developer * NEXON COMPANY GAMES
publisher * NEXON COMPANY GAMES
Rating * 4.5
Graphic * 9/10
Sound * 8/10
*controls * 9/10
gameplay rating * 9/10
size * 66.77 MB AND 1GB RAM plus Android 4.5 and above
Developers country * CHINA
credit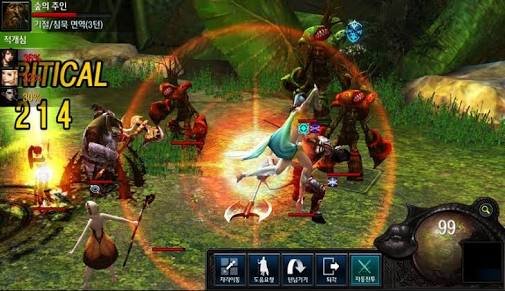 FRIENDS ANGLE
waz: not a bad game at all
Diva: Another nice game from NEXON COMPANY GAMES.
Famusic: I enjoyed the animations and graphic
seun: LEGION OF HEROES is a nice game
Rendo: You guys always delivers
josi: you guys did well
dave: it sucks, uninstalling it
beat: what da hell
perk: too many ads
Godwin: not bad
Jen: Too much ads
Kill: wow am still enjoying this heavy packed graphic game
Phun: best game
Meter: you have never failed in nailing a good game.
Love: The tension got me attracted.
Gkadden: thumbs up
Janeth: Game at it best
Bobo:wow awesome and fantastic
Kurason: will download this game
Rex: am so addicted to this game
Nancy: such an awesome game
Fan: wowo fantastic
Sple: thumbs up
Jacob: Game at it best
Jkz: still struggling
Pre2. Wow this game is just too cool
nice: hottest game
Drake: I need more of this game
Kahinde: 9/10 rating
GAMEBOI: am a die hard fan of this crew.
SMART: I love the tempo
Val: i love the game
Logo: i think i love it
Ope: best game
Den: recommending it
Treasure: not a bad one at all
Abiodun: game at it best
Fla: Does not lag on my phone
Ete: permit me to speak less, awesome
Pat: awesome
Nelly: awesome game
Kido: kudos
Vincent: Roll out many levels
Vivian: awesome fighting skills
Roseline: I love your game
helen: Too difficult
kiss: cant establish connection
Ejiro: Too much ads
okoro: always lag
den: poor control
Jolomi: i was happy i downloaded it
Bike: captivating
Den: And down it goes
Leo: who else will say this game arent worth 92%
Irene: not bad
dami: storyline was awesome
Jk: i got give thumbs up to you guys
DISLIKE
This is indeed a great game back then before this recent update crash it all. Now when i played it to some certain stage, it will just turn blank. A lot has been complaining about this issue, try get it corrected or revert to the former version.
LIKES
I love the way support treat issues and attend to customers, it is so encouraging as this will help to bring in more users to the platform. I also love the server from the game, not causing any issues at all.
credit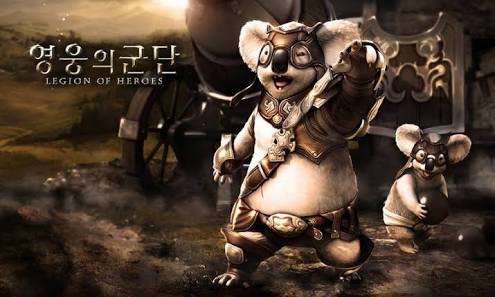 K