It all started in December 2000 when I purchased Everquest, the game. I have been a gamer since the early 1980s but had never played an MMO before.
In the next few weeks, @bingbabe would become an 'EQ Widow' as I was drawn into the harsh unforgiving world of Norrath, an obsession that would last for several years.
More recently I installed the Everquest client again on my PC. It's free to play now but a far cry from the heyday of the early noughties when adventurers banded together for quests and glory.
Many zones are now deserted as players have long since left the game for other ones with superior graphics, and easier gameplay.
This is the story replayed today as my level 66 Barbarian Shaman who can now freely roam through low and mid-level zones without fear of being killed.
If you are not a gamer and have never played an MMO (Massively Multiplayer Online Game) then you may not be able to relate to this at all.
Everquest was named 'Evercrack' due to its addictive nature and for good reason.
Other article's in this series:
The Everquest Chronicles : Halas and Everfrost
The Everquest Chronicles: The Entrance to Blackburrow
The Everquest Chronicles: Blackburrow and the Ice Giants
The Everquest Chronicles: The Bandits of Western Karana
Zoning into North Karana was an enormous relief. Other than the rough maps I had thanks to www.eqmaps.com, I was as good as lost.
All I had to go on was the river; follow the river and I get to the gatehouse for South Karana, a place way beyond my experience but one I would spend much time in later.
It was with much relief that I spotted the enormous white gatehouse and guards! Hopefully, ones that were not evil and would not chase me back to that place of dread and death, Western Karana.
Using the 'C' key, I 'conned' the guard and found them indifferent, but very red. 'What would you like your tombstone to say?'
…'part of the pull was the fear of dying. Player's had a lot to lose in terms of character development, time and all their digital belongings if death befell them'…
The next leg of my journey would take me through yet another zone that was too high for me in level while teeming with more malevolent creatures just waiting to chase and kill me for sport.
Here is a synopsis of North Karana taken from The Everquest 1999 Project

Source
Can you say dangerous? This zone is almost painfully dangerous, and the largest reason is that it has very high level, powerful, aggressive creatures that roam the entire thing. Hill Giants and the Griffins all fit into this category, and you can't even think of taking on the lowest level Griffawn until at least 14th level.
Someone had whispered me a tale about a fearsome named Griffin by the name of 'Callowwing', who frequently flies by the gypsy camp.
If I kept to the road, I needed to travel right by said camp and death meant I would spawn in Qeynos, a long way from here.
Yes, I needed to be very careful and ensure my 'Spirit of Wolf' spell was refreshed. There is no 'save' in Everquest and so after meditating at the wizard spires, I tentatively took the north-eastern path toward the Gypsy camp.
A few minutes later I was passing the camp so far without incident. I had seen a few Griffins en-route, powerful flying beasts with sharp talons that like all monsters chased the unwitting adventurer down until he or she zoned, or died.
The path took a more easterly route as it joined the main road from West Karana and I was glad to see what I thought was the zone line for the last and most terrible of the Karanas, you guessed it… East Karana.
…'the vision of an amazing bridge with moon was bestowed on to my eyes. It was made up of low-resolution graphics combined with flickering pixels, the like I had never seen before'…
After crossing into the last of the Karanas, I found myself firmly in the zone where ALL creatures were conning 'Red'. Most nasties were in the mid-teens and I would be a magnet at level 10.
'I was trying to cross this zone without dying?'
Source
Fearful of even being struck by the roaming spiders, wolves, and gnolls it was a mad dash to the foot of the pass that would eventually take me high into the mountains and the safety of HighPass Keep.
Somehow I managed to not attract any attention, though I was well aware that enormous Hill Giants roamed the hill south of my path and were around Level 36! Enough to crush little me to pulp.
...'a panoramic view of East Karana looking down to the HighPass Hold pass entrance. The Hill Giants appear to have gone on holiday, none were to be found'...
Much later I became a Hill Giant stalker. They often dropped large amounts of Platinum and could make the budding slayer come entrepreneur farmer rich!
Unknown to me, once I reached the foot of the trail upward there were no more monsters to deal with, except one.
…'Felodius Sworddancer stands at the foot of the pass. He's level 55 or so and quite passive to strangers of all races, but I would not like to take him on even now…'
The climb up to high hold was both long and exhausting, and I had to concentrate lest I went too close to the edge. Falling would, of course, result in immediate death, there is no invisible barrier to hold one back.
After many arduous hours (well… about 10 minutes actually), I reached the pinnacle of the mountain pass and after a few twists and turns entered HighPass Hold and sanctuary, or so I thought.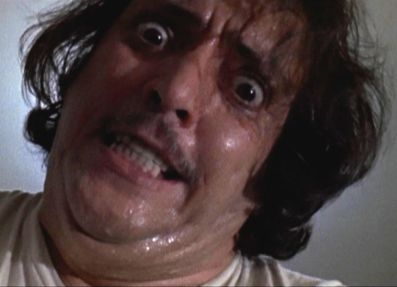 If you found this article so invigorating that you are now a positively googly-eyed, drooling lunatic with dripping saliva or even if you liked it just a bit, then please upvote, comment, resteem, engage me or all of these things.