Rules of Survival: Attachments and What Do They Do??
Hey guys!! I'm back and I will discuss about the attachments in Rules of Survival and what they do. So, please leave a comment and if you like my post, please up vote it. So let's start!!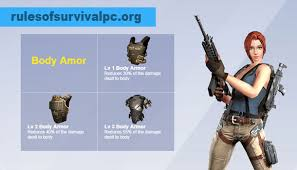 Let's first start with...
Scopes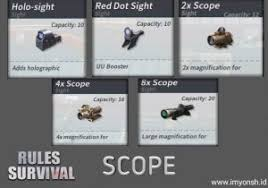 Red Dot and Holo Sight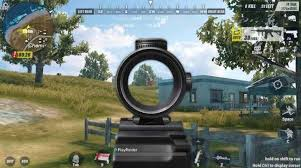 Red Dot and Holo Sight
The Red Dot and and Holo sight is practically the same. Both are good for close range. Bot of them gives you an Aim Down Sight. It doesn't give you zoom, and it is accurate as far as your little eyes can see. These two are good in tactical approaches when you are stuck in a particular area. Let's move on!
Next up is...
2x Scope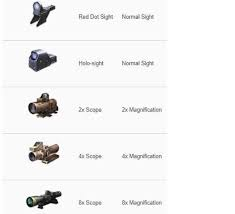 So the 2x scope, obviously give you 2x zoom, it is very good at short to medium ranges and can be useful in the late circles too! It is easy to use because it has a green dot at the middle of the circle. Let's go to the next one!
Next is...
4x Scope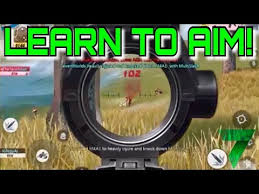 So, the 4x scope gives you 4x zoom, it is for me the best scope in the game, because it is useful to all stages in the game. It is good in medium to long ranges and it doesn't give you that much recoil. Moving up!
Next is...
8x Scope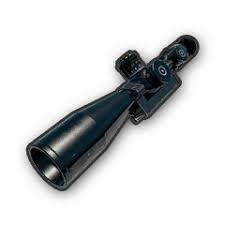 So, the 8x scopes gives you 8x zoom. It is excellent in long ranges. It performs excellent in snipers and works on ARs (Assault Riffles), but when you use it on ARs, always remember to put it in single mode, because it gives you a lot of recoil when you use it in ARs, but it is up to you if you want to use burst or auto mode. You can't use 8x scopes in SMGs (Submachine Guns). Now done with the scope, let's move on to anti recoil attachments!
First of is...
Vertical Grip

The vertical grip is just simple, it reduces horizontal and vertical recoil. Recoil is when you shoot a gun, the force that gets out of the gun is the gas,which makes the gun move or the aim of the gun especially in automatic riffles.
Triangle Grip

Triangle Grip slightly reduces horizontal and vertical recoil. It gives easier Aim Down Sights too.
Magazines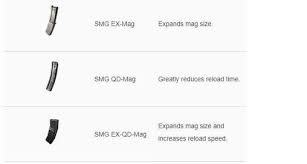 Its simple,Extended[Ex] Quicker Reloading Speed[QD]. When you have Ex magazine, you have more bullet space, when QD you have a quicker reloading speed. It is called Ex-QD when combined, it is also the same in SMGs.
Silencers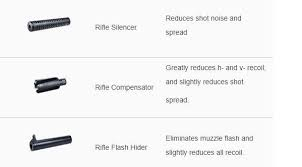 Your shots cant be seen at the bar of top,it reduces shot spreads and reduces shot noises. It is available in SMGs, Snipers and Assault Rifles.
Compensators

Compensators greatly reduces both vertical and horizontal recoil. And, it slightly reduces shot spread. Available on SMGs,Snipers and Riffles.
Shotgun Choke (SG Choke)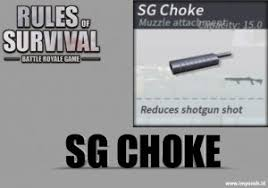 The SG Choke reduces shotgun bullet spread and it increases firing rate!
SG Bullet Loop

SG bullet loop gives you less reloading time, and when you attach it into a WRO its bullet space will increase to two.
M4 Stock

The only attachment that could only be fitted to M4 gun. Reduces both vertical and horizontal recoil.
And lastly...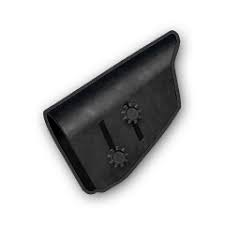 SR Cheeck Pad
It reduces vertical recoil and increase reload speed.
And that is all for today guys!! Thank you for joining me in here! Please up vote and follow me. Thanks for the support! See ya!