NFL Skins In FortNite! Wish Granted!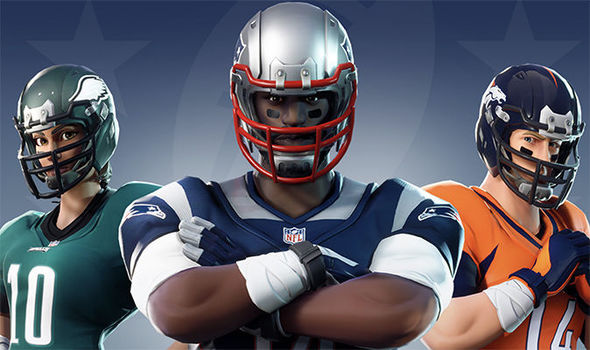 If you go back to a post of mine link I talked about how I wanted NFL skins to be in FortNite. I haven't been playing as much FortNite lately but I will make sure I get enough v-bucks from the battle pass for this.
I was surprised when I read back the post, (I am not talking about the grammar error I made). I came close to saying exactly what they would be like. I was previously saving for the soccer skins, however I don't want to do that now that these NFL skins were leaked.
The Skins will be a male and female referee, 3 female NFL skins and 3 male NFL skins. You can customize the number as well as the team. You will not need to buy 32 skins if you want to have them all. There was also a goal-post pick-axe, a golden football pick-axe, as well as a first down marker and a different design that I don't know how to explain. The other items you can get are a touchdown celebration and a football glider, similar to the soccer glider called Goal-Bound.
May the lord bless you all!

Thanks for reading and I hope you enjoy all of my future content!