ONE MORE EPIC GRUND CARD FROM A FREE PACK | QUEST REWARDS
Hello Splinterland warriors!
How are you all guys hope you will be blessed and fine here is another post about the Splinterlands game with one more epic card of the earth splinter and a common card from the fire splinter to remove the negative abilities from your teammate monsters.
GRUND WITH SCAVO CHEMIST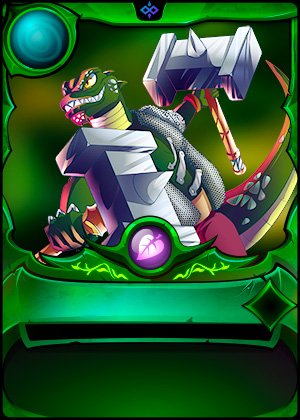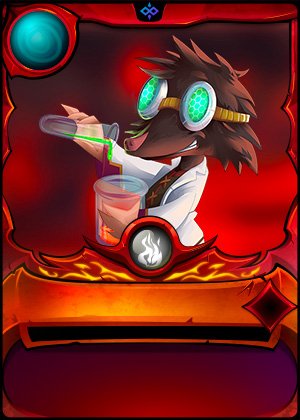 ---
When he first met Bera Dallin in New Everitt he couldn't help but marvel at her martial prowess. After having spent some time with her he became proficient in the use of the warhammer.Read more about grund
Well, i already have this card in my collection and already shared this card in my blog two weeks ago but luckily got one more this today from a free pack worth $3 which is a little bit more expensive than other epic cards. However, this is a great card to work in the battlefield with its double strike ability which can be used in the front position to vanish the enemy monster with a double strike and give damage to the adjacent monster with a trample ability. The Scavo chemist is also a free pack card that works great in the battlefield to remove the negative abilities like halving, melee reducing, and life reducing so this monster will cleanse all the negative abilities from your monsters.
MARKET PRICE
The circulating supply of this card among the chaos legion epic cards is 22k in the regular edition while the price is still good even the price of this card is equal to one chaos legion summoner worth $3.5 so still, i can easily buy one chaos legion pack by selling this card with current price but no i will hold this card and will wait to get more from the upcoming free or paid packs. The airdrop days are ending and with only 3 months remaining in the SPS airdrop, i have around about 4 lac DEC tokens that i will invest in the game to upgrade my DECK for chaos legion especially targeting life and death summoner.
DEC MARKET
DEC is trading at 0.0016 hive per DEC token and i have 220k DEC tokens in liquid for liquidity that i am adding to the liquidity pools with 370 hive so i will invest these tokens for chaos legion cards degradation which will be worth $700 DEC so i can easily upgrade 2 splinters to level 6 because i do not have death and life upgraded summoners so it would be great to upgrade these two splinters with 400k DEC tokens after the SPS airdrop.
PACK OPENING
Well here is the pack opening result in which i got 5 CARDS including one epic and 4 common cards from different families so not a bad opening because of one epic cards. Sometimes we got 1 rare and 4 common cards but non of them are good and sometimes we got only one good card which is enough for our collection like this card.
QUEST REWARDS
Well, it was a quest with the snipe cards and i completed the quest easily but later i faced some giant players due to which i did not reach the diamond 2 league and still remain in 3000 rating but the season is not yet ended and two days are remaining so i can easily reach. However, i got one free pack from today's quest which makes my rewards better and then i got an epic card from that pack which is worth $3 so good rewards from today quest and pack opening.
All images and animations are from the Splinterlands blogs and website
If you are new to this game then signup here to play the game click here for signup
---
---
Thanks For visiting my Blog
Best Regards @moeenali