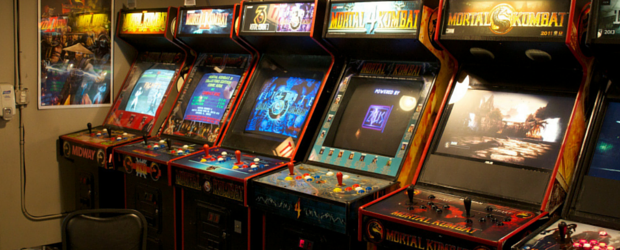 Hi there.
As a long gaming fan since the NES era, I love to play videogames and with the time, have found a lot of games and genres, always like to see the lore of the games and because of that, a good story with decent gameplay is usually enough to keep me entertained, some of my favorite genres are:
Fighting games: Surely because of the Street Fighter 2 era and the lot of arcades in my country, I spend a lot of my time in fighting games and even if King of Fighters was king in my place, I could get behind a lot of his sub-genres.
Particularly enjoy the Darkstalkers series, Street Fighter, Soul Calibur, Blazblue and Smash Bros
My mains usually depend of who "feels" right and, those who I ended up liking.
Lord Raptor, Ken Masters, Zangief, Vega, Iron Tager, Ragna Marth, Little Mac, Young Seung, Mitsurugi, King and Asuka in Tekken are some of my mains, so I guess there is an idea of what characters I use.
RPGs: Love a good story and there RPGs give options and new ideas? Sold it.
Don't play as many of them because of their length but really a fan of RPGs, really enjoy the Fire Emblem series (happy to see FE16 trailer for switch), Pokemon mainline, games like Mass trilogy, Undertale and Tales of Symphonia are pretty nice to see.
Lately I'm playing more in PS4 and 3DS, this year a Switch will come home.
I'm interested in learn if there is a way to earn cryptocurrency playing and projects about gaming but most of those I have seen only support steam, truth be told, I'm not that much in twitch or Discord so there is that.
Thanks for read and have a nice day.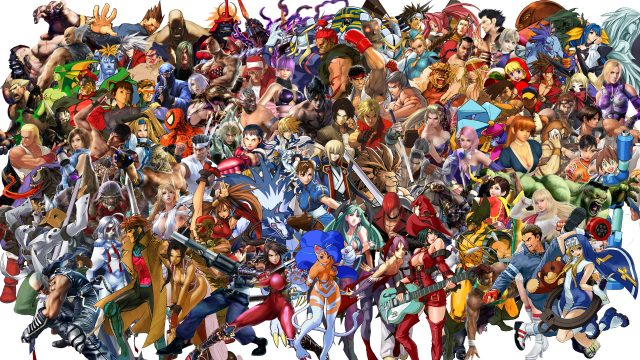 Que tal?
He sido entusiasta de los videojuegos desde la era del NES, me encanta jugar videojuegos y con el tiempo, he encontrado muchos juegos y generos, siempre me gusta ver la historia o "lore" de los juegos y por eso, una buena historia con jugabilidad decente suele ser suficiente para mantenerme entretenido, algunos de mis generos favoritos son:
Peleas: Seguramente debido a la era de Street Fighter II y a las muchas maquinitas en mi vecindario, he estado rato en varios juegos de pelea y aun si King of Fighters era el rey de mi colonia, he probado varios sub-generos.
Disfruto particularmente las series Darkstalkers, Street Fighter, SoulCalibur, Blazblue y Smash Bros.
Los personajes que uso suelen depender de quien se "siente" bien y de aquellos que me terminen agradando.
Lord Raptor, Ken Masters, Zangief, Vega, Iron Tager, Ragna Marth, Little Mac, Young Seung, Mitsurugi, King junto a Asuka en Tekken son algunos de mis principales personajes, supongo que de ahi puede uno darse una idea de que uso.
RPGs: Amor por las historias y hay todo un genero dedicado a darme opciones e ideas? vendido.
No juego muchos por lo largos que suelen ser pero soy un fan del genero, realmente disfruto las series Fire Emblem (Feliz de ver el trailer de FE16 para la switch), Pokemon y juegos como la trilogia de Mass Effect, Undertale y Tales of Symphonia son muy agradables de ver.
Ultimamente juego mas en la PS4 y 3DS, este año añadire una switch.
Estoy interesado en aprender si hay modo de ganar criptomonedas jugando y en los proyectos de Blockchain enfocados a videojuegos, aunque la mayoria que veo solo apoyan a steam como mucho, aunque no es que visite twitch o Discord.
Gracias por leer y que tengas un excelente dia.
Saludos!