Hello Monster Lovers!!
Hope you all are all well and enjoying your life!
---
Well, this is my season 4th @steemmonsters quest post and I am really excited about it.
Only 10 days left... Friends!!
It's been over seven weeks since I bought a starter pack on my @mango-juice account. Since then I am playing it hard and really enjoying it, No doubt...
Not only that, Day by day I am powering up my collection to reach higher leagues.
The last season, I have reached Gold II and now again in Gold III and currently roaming around a circle from 2000 to 2200 trophies. I am quite happy with such movement, this is really getting tougher day after day.
Now I have to reach the Diamond league last season. Also. I was quite happy that I got 26 cards as a reward for the previous season.
Don't know why but this season is giving me a headache as I am losing so many times this season.
Anyway, Only 10 days left and I have to reach Diamond III.
Even with a small but increasing collection, I am trying it hard to reach at least Gold I league Or Diamond III.
My current stat in sm value is 80$ and I am buying cards from market to boost up my collection, also bought some booster packs till now from @smartsteem, and also some particular cards from the sm market.
..Always saving up some steem to buy booster packs and summoners!
Already my death and fire summoners was of level 3 and I have also made my life, earth of level 4.
But yesterday, I have made my water level 5!
So, They are now more powerful and can summon upgraded monsters.
Only I didn't upgrade Daria coz I don't have many dragon cards yet.
---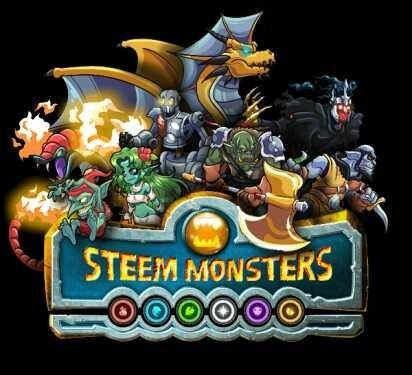 ---
For this time, It was a life splinter 5 ranked match win quest and without taking a sweat, I finished those 5 wins and here are my quest reward cards! But it was not that hard for me to win 5 matches as I am doing good enough with my level 3 Lord and other life cards!
Now look what I have got!
---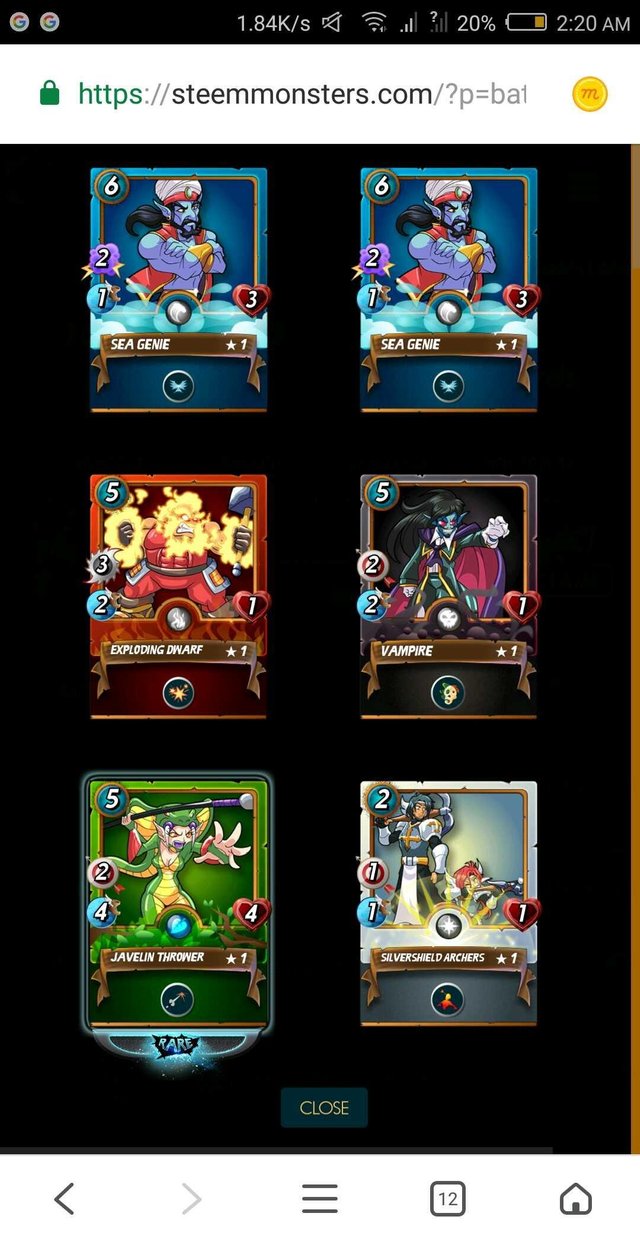 ---
Yes, there are the 6 cards that I got from the quest. Among them, Sea Genie is my favourite from the rewards. An exceptional magic card for back position I would say!
---
So here you can see my last quest reward cards! I really like my reward this time but looking for more!
I will try to increase my deck ASAP.
Until then, let us all enjoy @steemmonsters at it's best!
---
---
Hope you liked my post... 😅
Don't forget! Feel free to express your feelings about this post!
---
---
Thank you for visiting!!
You are awesome!
If you like my post, please upvote, resteem and leave a comment. You can follow me for more interesting facts and photography posts! 😃
---
---