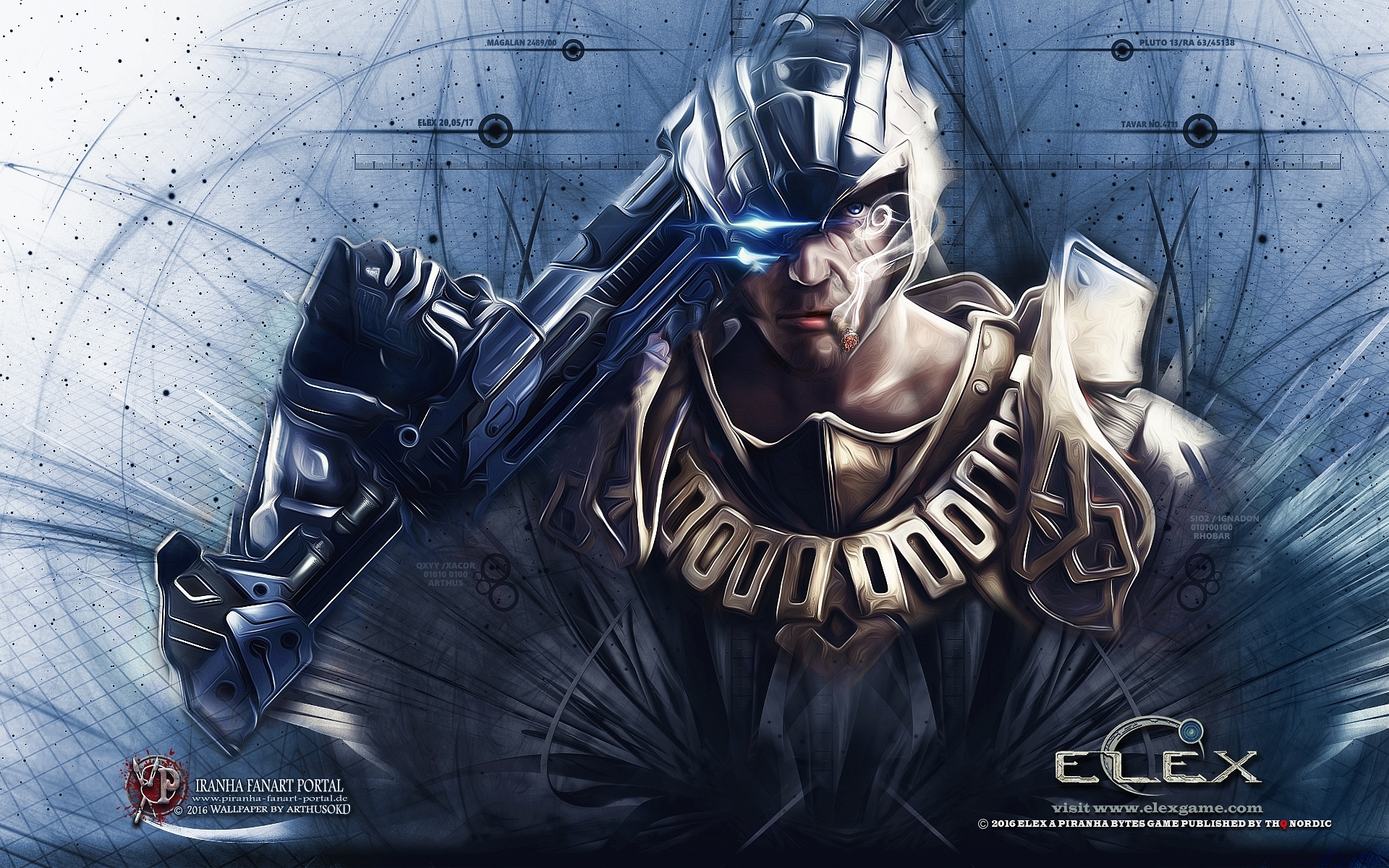 Image Source
---

---
[ENGLISH]
DEAR STEEMIANS AND GAMERS AROUND THE WORLD
ELEX
Surely steemians are wondering by the name, why is his name only ELEX? is there an extension of ELEX? the name is very ugly for me hahaha jokes: p ... 
I will answer  all the questions steemians, actually ELEX has an extension that I did  not understand what the meaning of the name of ELEX, the extension of  ELEX is ECLECTIC, LAVISH, EXHILARATING and XENIAL.I already looking  for the meaning of the name but I did not find the answer.I take the  conclusion for this game is, a game with Science Fantasy theme. 
This game is  developed by THQ Nordic and will soon be released in October for the  platform PlayStation 4, Xbox One and Microsoft Windows.Game maker  is Pyranha bytes has explained the picture for this game is "Darkness,  Tension, Without compassion and complete". Beginning of the story of a protagonist of this game who get a source of elements called ELEX with a very strong magical power.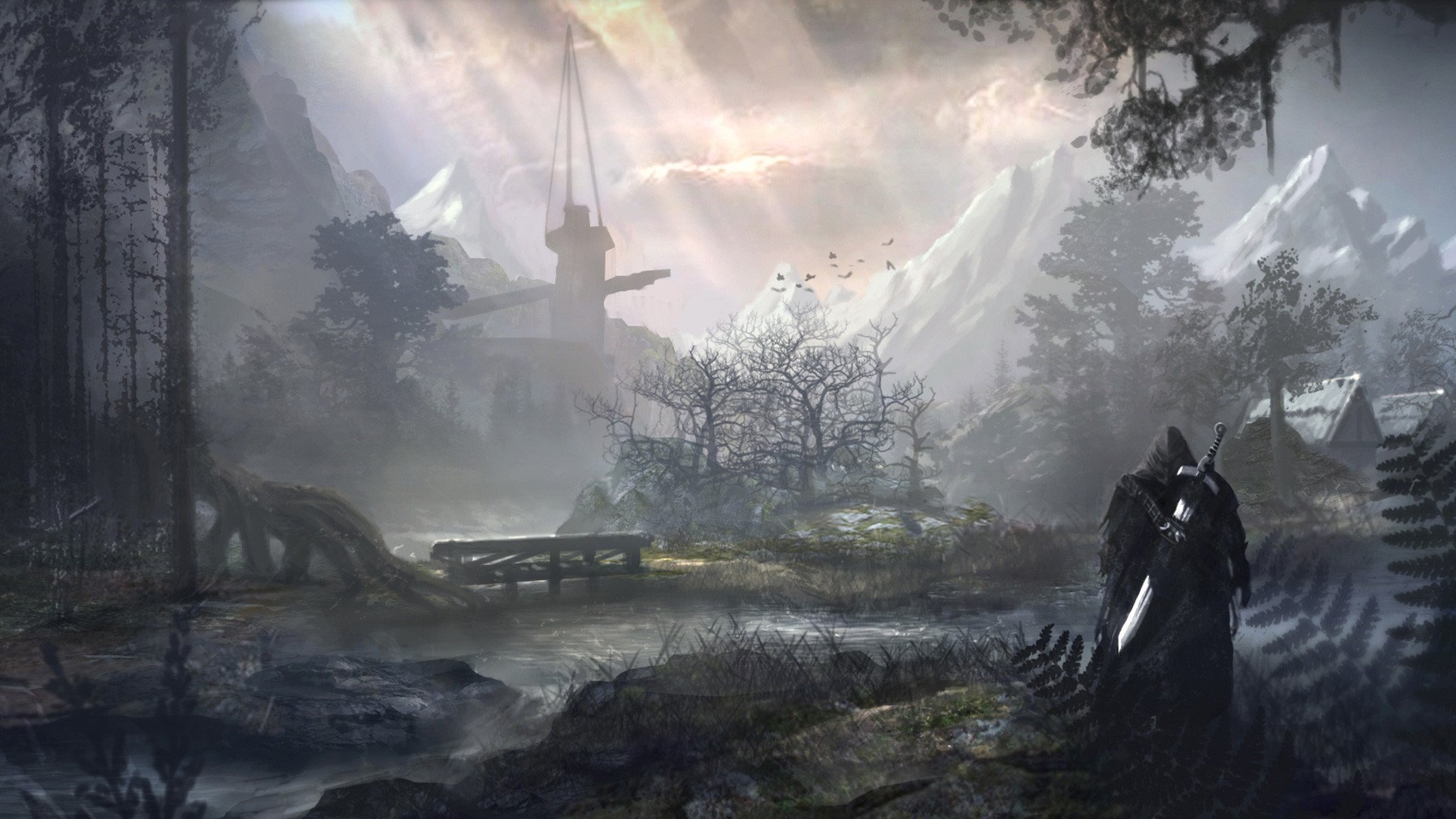 Image Source
In addition,  Element called ELEX can reduce our emotions in controlling the world  called MAGELAN. The environment of the world MAGELAN made the world in  the middle ages ago, steemians are required to use the weapons that have  been provided, a great pedantic and magical power to fight enemies  around you . In addition, luxury transportation such as Jet is prepared to accompany the exploration in the world of MAGELAN. 
---
OFFICIAL TRAILER ELEX BY IGN
---
According to  what I read for all the game articles about this game, ELEX has an  incredibly beautiful graphics from an open side of the environment  combined with the trees around the real enough, the wild animals that so  many stretched in the world of MAGELAN.ELEX already issued announcement  in a leading gaming magazine and its website GAMESCOM in 2015, where  the developers Pyranha Bytes and publisher THQ Nordic have officially  launched the game project perfectly. 
---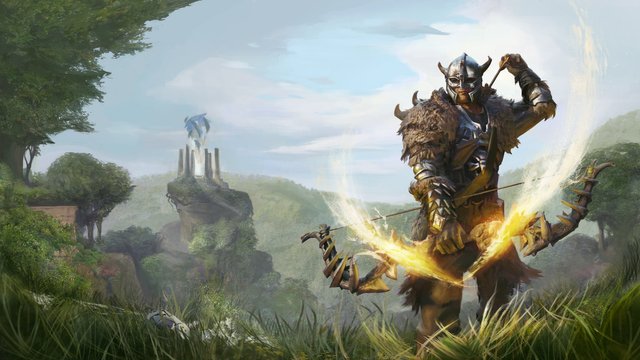 Image Source
STORY OF ELEX
ELEX has a  really exciting storyline to read, starting from a large and magnificent  planet called Magelan that is very advanced from technology to  weaponry. Then a big meteor fell into the planet that caused enormous  damage. Civilians who survived should try to survive for years and fight for their planet. The battle ensues to the lives of the living. 
Along with the  fall of the great meteor to the planet Magelan carry elements called  ELEX.Elemen can turn on the machine that has died and can release  magical science is so strong that residents who remain alive a new  beginning to seize their planet from the enemy. 
The main  character for this game is the fame of their own enemy named ALBS, he  tells his first emotion when betraying some of the ALBS groups. The main  character also felt the power of the powerful ELEX elem so that the  decisions that were left all went cold. 
For work this  game is named faction that allows steemians can take one of the jobs  that steemians like his example like BERSEKER.Steemians definitely  curious how the gameplay of this game, we just enter the gameplay  session for this ELEX game. 
---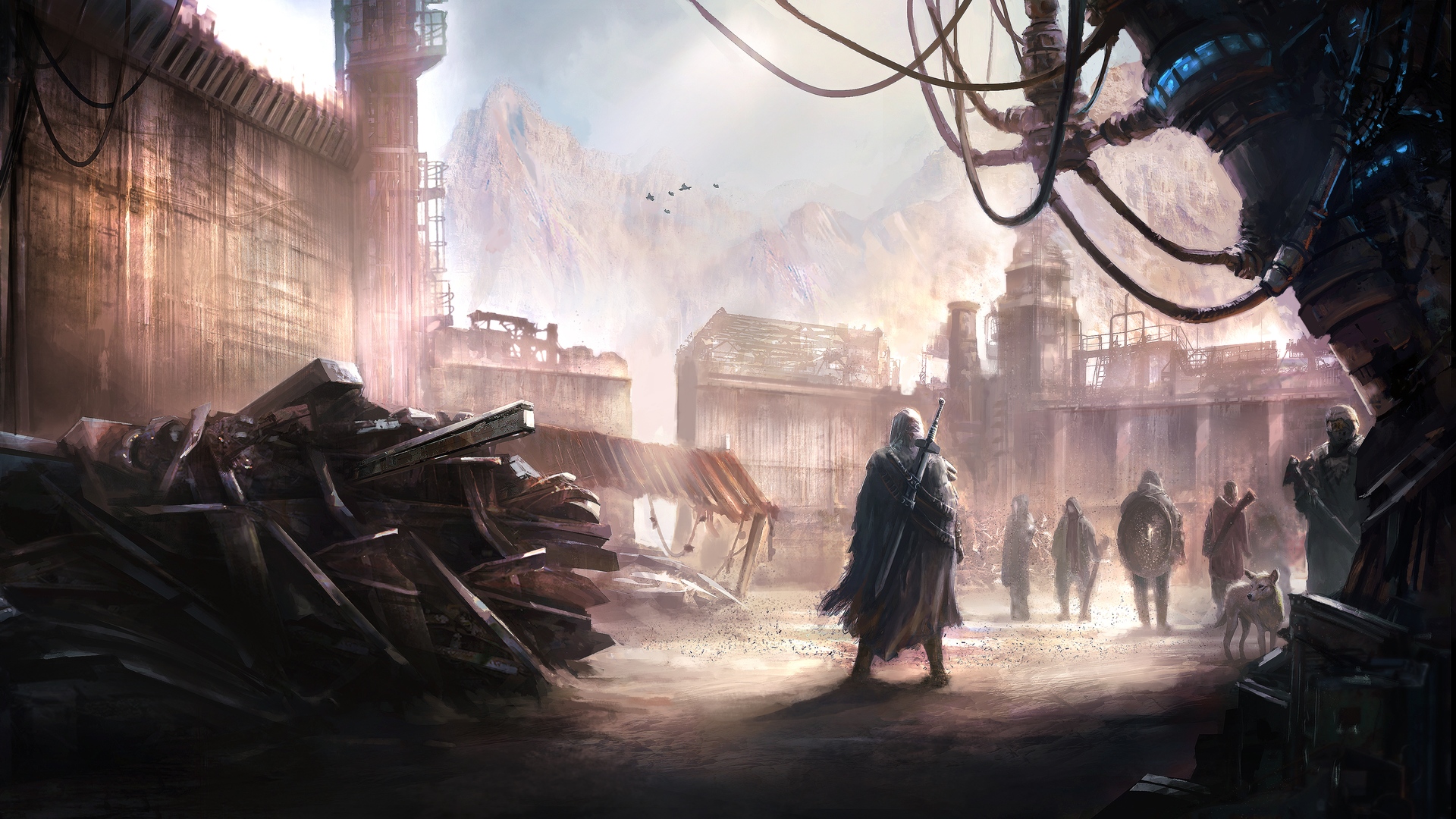 Image Source
GAMEPLAY ELEX
For the gameplay  of this game somewhat familiar, the Action genre is very amazing plus  it plays in an open world. SEMEMIANS are also provided with great fire  arsenal, using strong swords and magical science. 
The enemies of  steemians are a monster and other terrible human beings. So many types  of monsters will lead the steemians on the exploration. Seememians can  join a fraction called Berseker who uses magical science to kill the  clerics that prevent him. Theteemians will get air jet transport that  allows steemians roaming through the airways, is very exciting and makes the play it will not be bored. 
---
DEMO GAMEPLAY BY GAME4PLAY
---
INFORMATION ABOUT ELEX
Developer's : Piranha Byte
Publisher's : THQ Nordic
Platform's : PlayStation 4,Xbox One and Microsoft Windows
Released Date : 17 October 2017
Genre's : Action-Role Playing
Mode's : Only Single-player Available
information source
---
In this episode I  will give the words of pearl that may not  mean to steemians and for the next posting I will always put these pearl words as my life guide.         
DONT SELLING YOUR PRODUCT BUT SELLING YOUR ATTITUDE
Follow Continue Game Review Next and other Gaming news on your feed and if you like my article about Game please follow @jodipamungkas 
Thanks to Steemit Indonesia Community Special to Curator @aiqabrago and @levycore  who has supported me to be able to channel my Gaming hobby to my  friends Steemians Gamers in indonesia.
GOODBYE AND SEE YOU WITH OTHER COOLS GAMES, THANKS TO ALL SUPPORT !!
---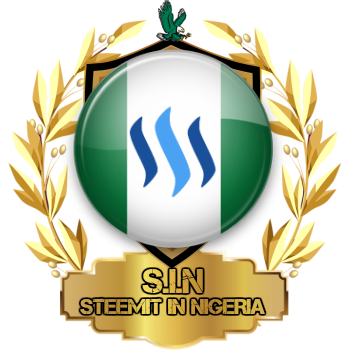 SUPPORT NIGERIAN COMMUNITY AND EVENT S.I.N IN NOVEMBER
---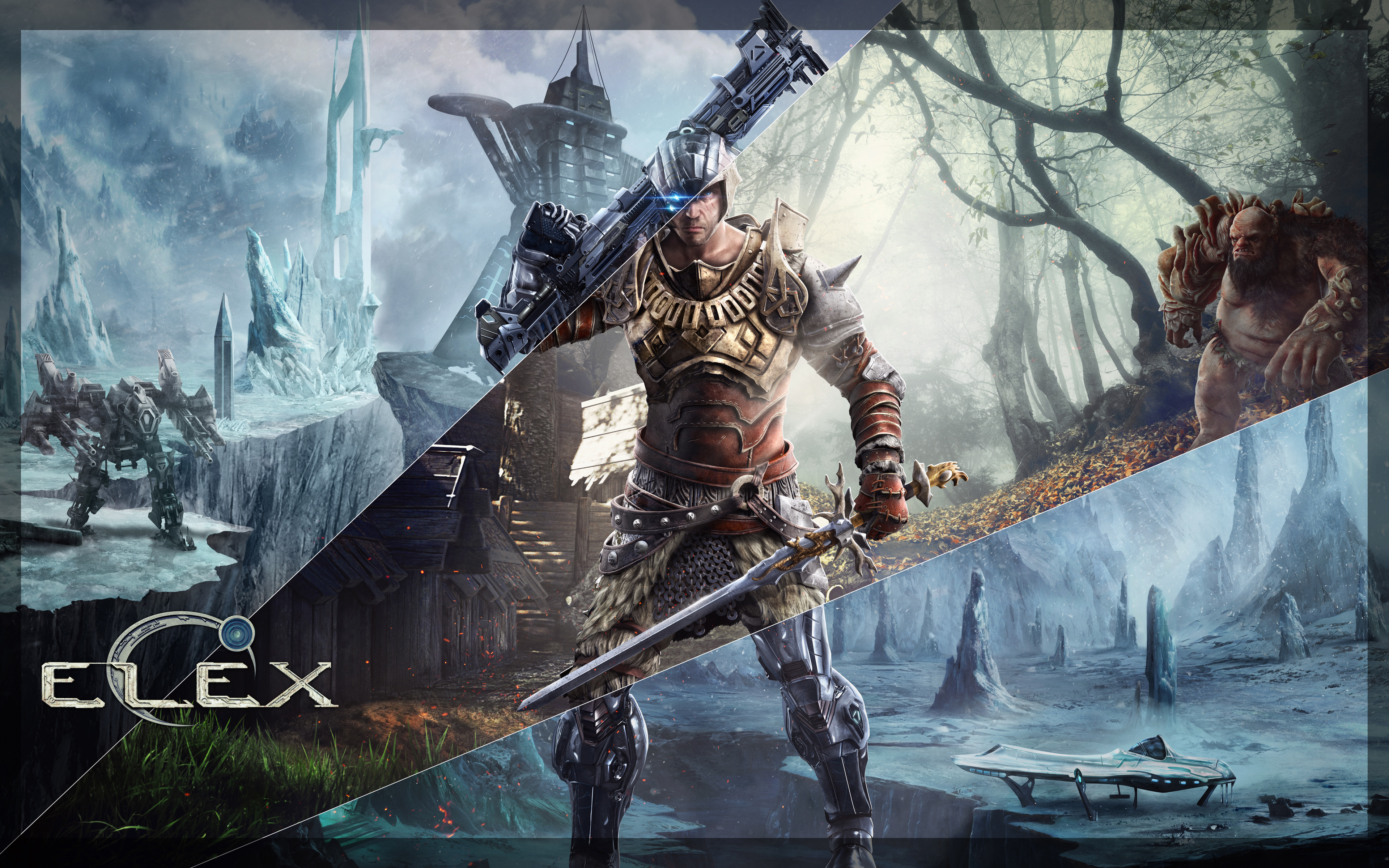 Image Source
---

---
[INDONESIA]
HELLO STEEMIANS DAN GAMERS DI SELURUH DUNIA
ELEX
Pasti steemians bertanya-tanya dengan nama tersebut,kenapa namanya hanya ELEX ? apakah ada kepanjangan dari ELEX ?namanya sangat  jelek untuk saya hahaha becanda :p...
Saya akan menjawab semua pertanyaan steemians,sebenarnya ELEX mempunyai kepanjangan yang saya pun tidak mengerti apa maksud dari nama ELEX tersebut,kepanjangan ELEX adalah ECLECTIC,LAVISH,EXHILARATING dan XENIAL.Saya sudah mencari arti dari nama tersebut tapi saya tidak menemukan jawaban.Saya mengambil kesimpulan untuk game ini adalah,sebuah game dengan tema Sains Fantasy.
Game ini di kembangkan oleh THQ Nordic dan akan segera dirilis pada bulang oktober untuk platform PlayStation 4 ,Xbox One dan Microsoft Windows.Sang pembuat game ini yaitu Pyranha bytes telah menjelaskan gambaran untuk game ini yaitu"Kegelapan,Ketegangan,Tanpa belaskasihan dan komplit".Awal mula kisah dari seorang tokoh protagonis game ini yang mendapatkan sumber elemen yang bernama ELEX dengan kekuatan magis yang sangat kuat.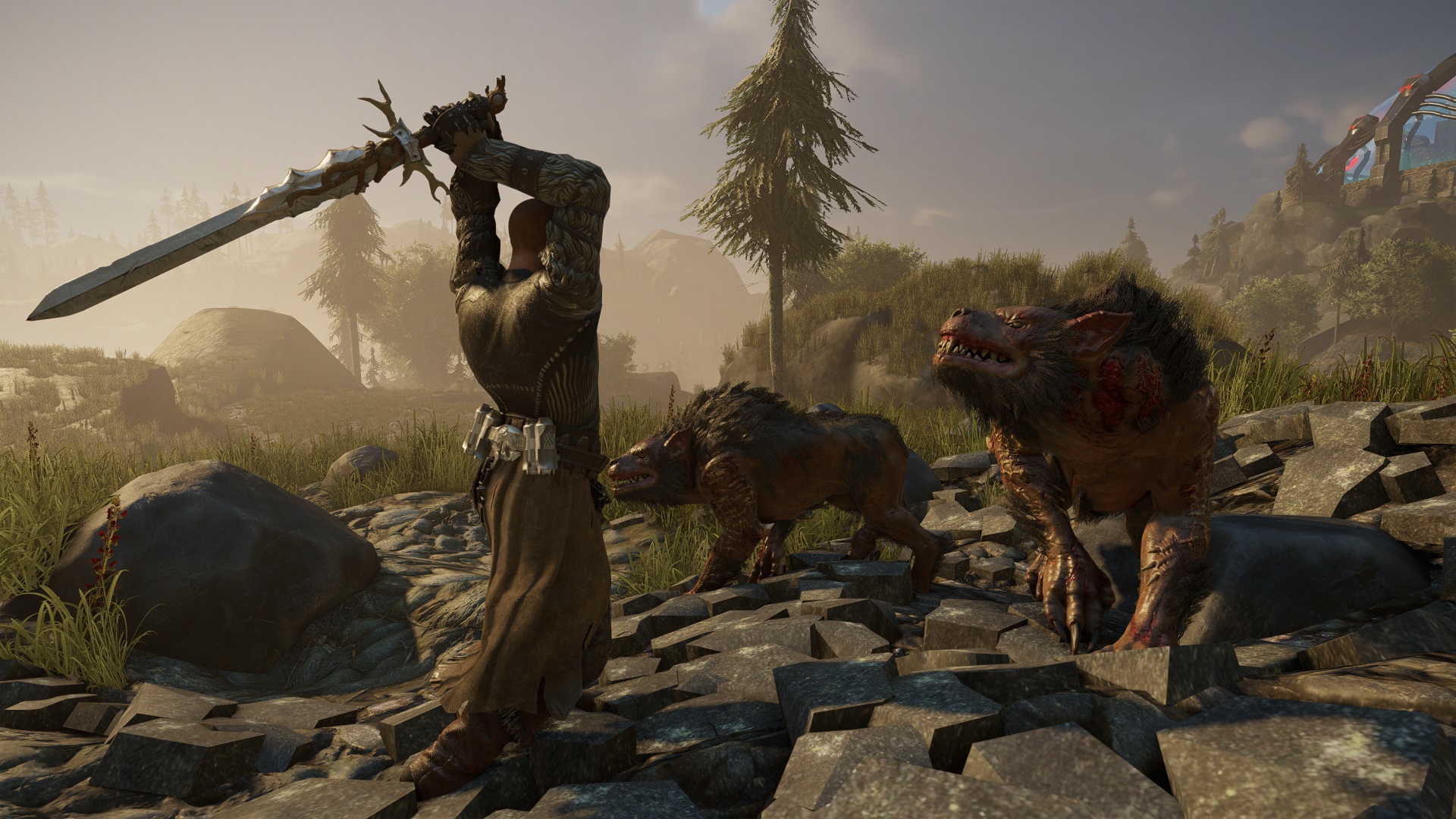 Image Source
Selain itu,Elemen yang bernama ELEX ini bisa meredamkan emosi kita dalam meguasai dunia yang disebut MAGELAN.Lingkungan dari dunia MAGELAN menjadikan dunia dimasa abad pertengahan silam,steemians diharuskan memakai senjata yang telah disediakan,pedan yang besar dan kekuatan magis untuk melawan musuh di sekitar anda.Selain itu,alat transportasi mewah seperti Jet sudah disiap kan untuk menemani penjelajahan di dunia MAGELAN tersebut.
---
OFFICIAL TRAILER ELEX BY IGN
---
Menurut yang saya baca untuk semua artikel game mengenai game ini,ELEX mempunyai graphics yang sangat luarbiasa indah dari sisi lingkungan yang terbuka berpaduan dengan pohon-pohon disekitar yang cukup nyata,binatang-binatang buas yang begitu banyak terbentang di dunia MAGELAN tersebut.ELEX sudah mengeluarkan pengumuman di sebuah majalah gaming ternama dan websitenya GAMESCOM pada tahun 2015,dimana developer yaitu Pyranha Bytes dan publisher THQ Nordic sudah meresmikan proyek game ini dengan sempurna.
---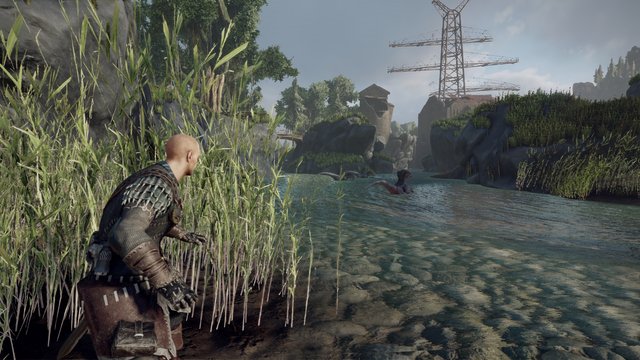 Image Source
ALUR CERITA ELEX
ELEX mempunyai alur cerita yang benar-benar seru untuk di baca,berawal mula dari sebuah planet besar dan megah bernama Magelan yang sangat maju mulai dari teknologi hingga persenjataan.Lalu sebuah meteor besar jatuh keplanet tersebut yang menyebabkan kerusakan yang sangat besar.Warga sipil yang selamat harus mencoba bertahan hidup selamat bertahun-tahun dan memperjuangkan planet mereka.Pertempuran pun terjadi hingga menewaskan warga yang masih hidup.
Bersamaan dengan jatuhnya meteor besar itu ke planet Magelan membawa elemen yang bernama ELEX.Elemen tersebut dapat menghidupkan mesin yang telah mati dan dapat mengeluarkan ilmu magis yang sangat kuat sehingga warga yang tetap hidup menjadi awal baru untuk merebutkan planet mereka dari musuh yang ada.
Tokoh utama untuk games ini adalah berasalah dari musuh mereka sendiri yang bernama ALBS,dia menceritakan emosi pertamanya saat mengkhianati sejumlah kelompok ALBS.Tokoh utama tersebut juga ikut merasakan kekuatan dari elem ELEX yang sangat kuat itu sehingga keputusan yang diabuat semua berjalan dengan dingin.
Untuk pekerjaan games ini adalah bernama faksi yang memungkin steemians bisa mengambil salah satu pekerjaan yang steemians suka contoh nya seperti BERSEKER.Steemians pasti penasaran bagaiman gameplay dari game ini,langsung saja kita masuk sesi gameplay untuk game ELEX ini.
---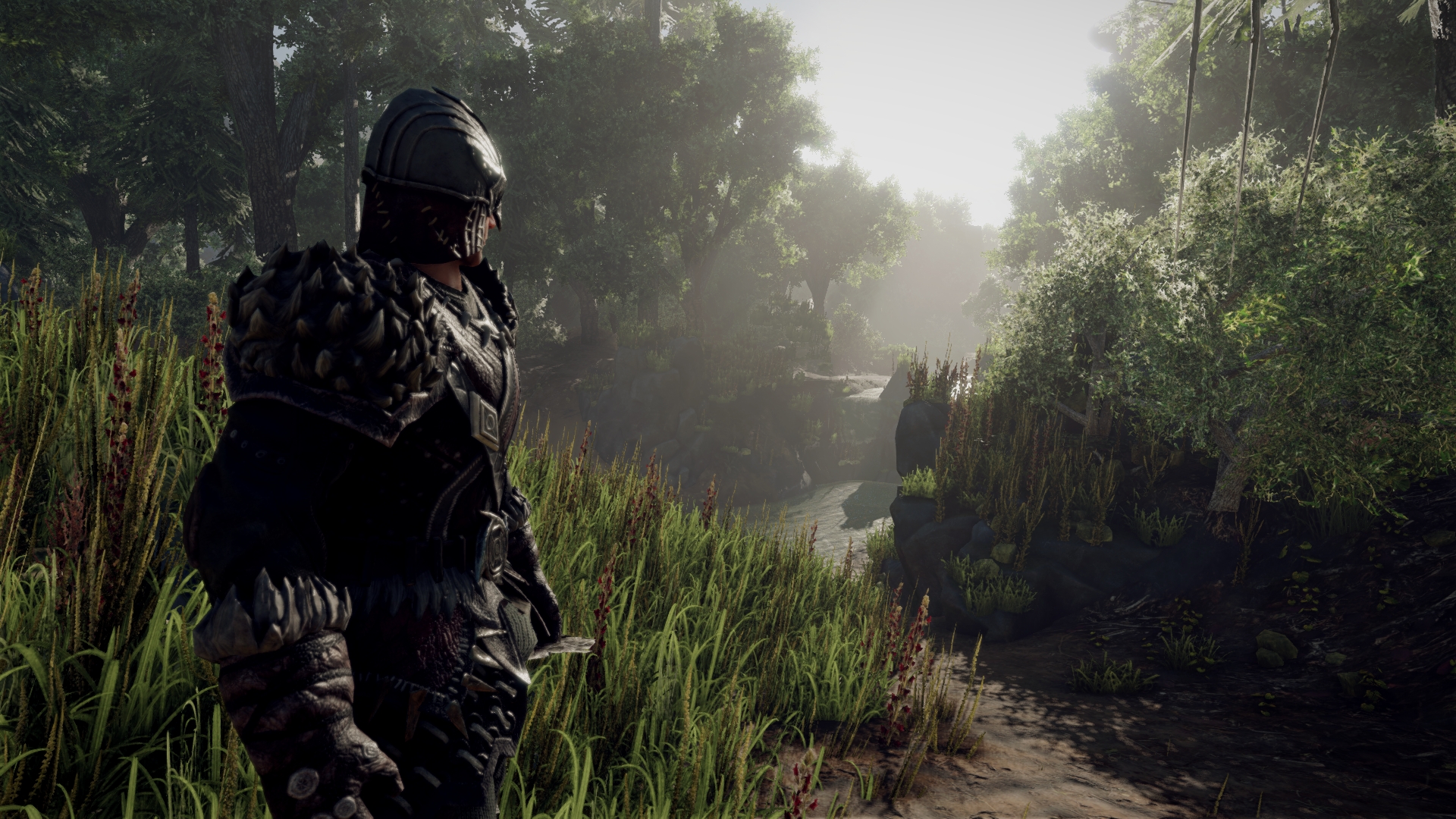 Image Source
GAMEPLAY ELEX
Untuk gameplay dari game ini terbilang sudah sangat tidak asing lagi,dengan genre Action yang sangat menakjubkan ditambah lagi dengan bermain di dunia yang terbuka.Steemians juga disediakan dengan persenjataan api yang besar,menggunakan pedang yang kuat dan ilmu magis.
Musuh steemians adalah sebuah monster dan manusia yang mengerikan lainnya.Begitu banyak jenis monster yang akan mengahdapi steemians pada penjelajahan.Steemians dapat bergabung dengan fraksi yang bernama Berseker yang mnggunakan ilmu magis untuk membunuh para cleric yang menghalanginya.Steemians akan mendapatkan transportasi udara jet yang memungkinkan steemians berjelajah melalui jalur udara,sangat seru dan membuat yang memainkannya tidak akan bosan.
---
DEMO GAMEPLAY BY GAME4PLAY
---
INFORMATION ABOUT ELEX
Developer's : Piranha Byte
Publisher's : THQ Nordic
Platform's : PlayStation 4,Xbox One and Microsoft Windows
Released Date : 17 October 2017
Genre's : Action-Role Playing
Mode's : Only Single-player Available
information source
---
Dalam Episode kali ini saya akan memberikan kata-kata mutiara   yang mungkin tidak berarti untuk steemians dan untuk postingan selanjutnya saya akan selalu menaruh kata-kata mutiara ini sebagai pedoman hidup saya.      
JANGAN MENJUAL PRODUK YANG ANDA PUNYA TAPI JUAL SIKAP ANDA KEPADA ORANG
Ikuti Terus Review Game Selanjutnya dan berita seputar Gaming lain nya di feed anda dan jika anda suka dengan artikel    saya mengenai Game silahkan follow @jodipamungkas 
Terimakasih kepada Komunitas Steemit Indonesia Khusus nya kepada Curator @aiqabrago dan @levycore yang telah mensupport saya untuk dapat menyalurkan hobi Gaming saya kepada teman-teman Steemians Gamers di indonesia.
SAMPAI JUMPA DI PREVIEW GAME SELANJUT NYA TERIMAKASIH ATAS DUKUNGAN NYA !!
---

---
Special Thanks to All Steemians for support
@kakilasak @kemal13 @alfarisi@rizaldamti@afriaulia@levycore@jodipamungkas @syehlah @barvon@aizulkamal@fajarsdq@nayya24@muhammadzairil @mirzacho@makhzar@amirullah@boyelleq@toniesteem @amryksr@rahmathidayat097@nadjard@teukufajar@harferri @hadimemories@mahathiruddin@muammar@miftahuddin@izar @ihsan @bewe @rizajb@dendyaditiya@amri@acehisme @novale@fikri @muzammil@kandekupi@wahyurahadiann@ariskusnandar@mmunzir @x-files@teukurifky@noval @damy@agusdiansyah@makmuragani @heriadi@fadhielshaqieer@birrulibmc@rizalpetro@ichsan83 @rinaldi @wahyujr@julfan@ahmadmubarak@ricflow @win1@furqanadillah @derry@quincy87@alol @aiqabrago@ademadani@willyfavindy @foarsyad@dedyrahmat@naufalikhsan@happyphoenix@akiyoshi @ciruls@azkaalqhifari@ardifitra@tiaradeswita @johndahl@kakilasak@jumaidafajar@ayijufridar mohon maaf jika ada nama yang tidak tercantum di atas ^_^
---
ORIGINAL WRITTEN BY ME 
FOLLOW ME OTHER SOCIAL MEDIA PLATFORM
---

---

---

---
SUPPORTED BY INDONESIAN STEEMIT COMMUNITY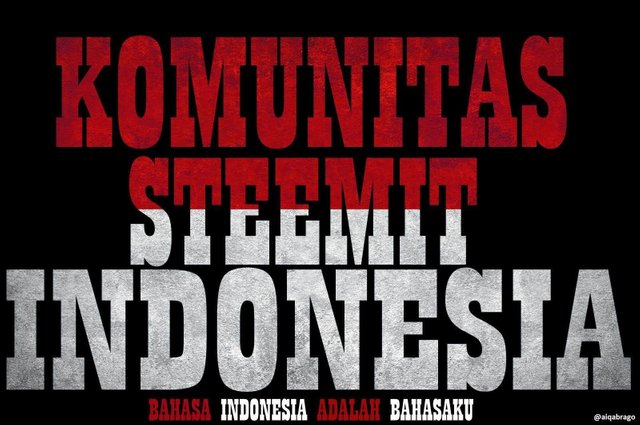 THANKS TO ALL STEEMIANS GIVING ADVICE AND SUPPORTED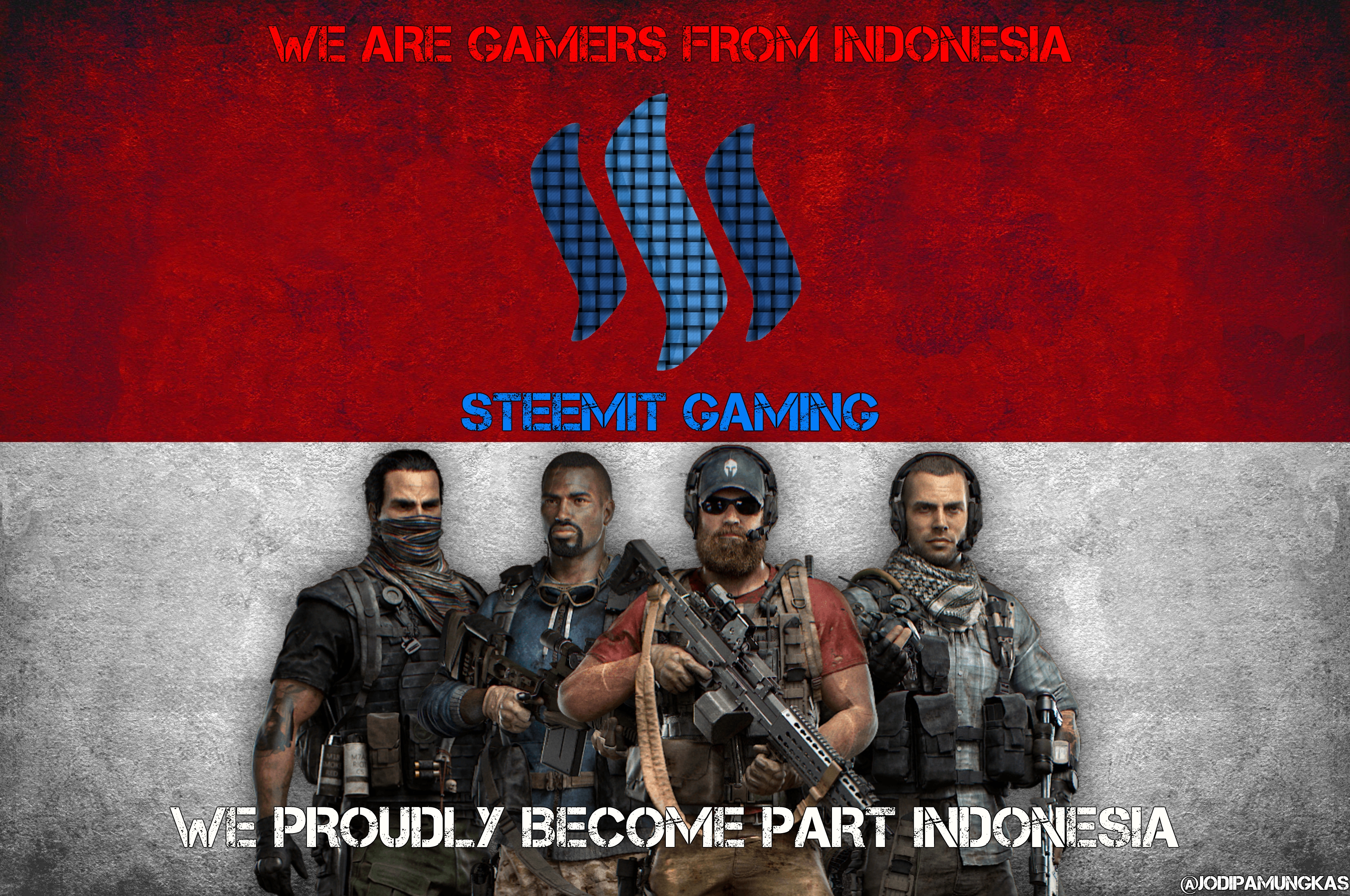 KEEP STEEM ON ME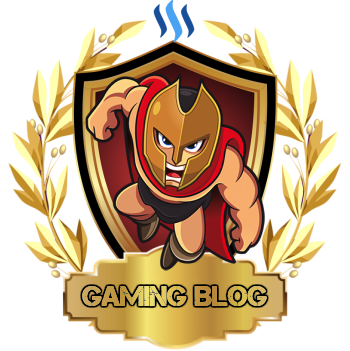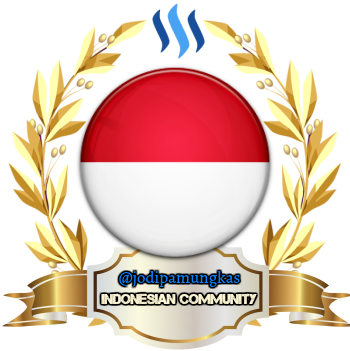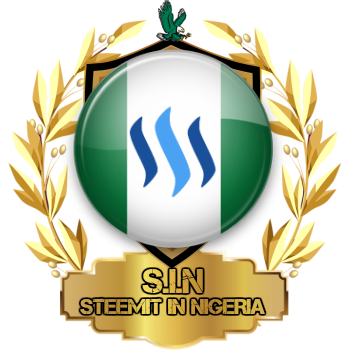 SUPPORT NIGERIAN COMMUNITY AND EVENT S.I.N IN NOVEMBER
---

---