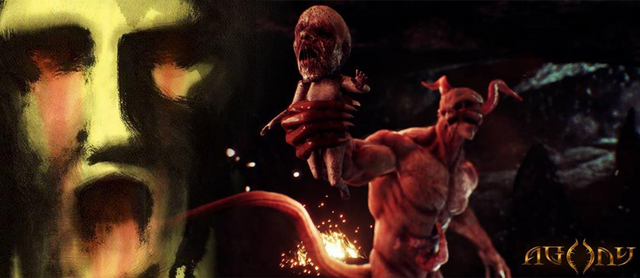 One of the most favorite game genre in the world, that is horror. The reason is because Jaka sense of exciting and very adrenaline. Choice of the game itself is Resident Evil, Evil Within, Outlast 2 and others.
But if the choice of games that are currently still not satisfy you, not to worry. Because it is rumored to be going out a very scary game from hell entitled Agony!
This Agony Horror Game Comes From Hell.
The game titled Agony tells the story of a tormented soul that is in hell. In this game you are tasked to get out of all the madness that is in hell. Do not ever expect you to find beautiful scenery, because little will never exist.
This game was developed by Madmind Studio. Where the developer team is filled by veteran game maker from The Witcher 3, The Division, Sniper: Ghost Warrior 2 and others. For this reason, it seems that the quality of Agony's games can not be doubted.
The final word
This Agony game will be available for PS4, Xbox One and PC in 2017. For those of you who already can not wait to release this game, you also can add it to wishlist via the following link:
Steam Link: http://store.steampowered.com/app/487720/Agony/