The Story thus far:
It started out much the same as any other Halloween Night. The children were excited about getting dressed up and going door to door to collect treats.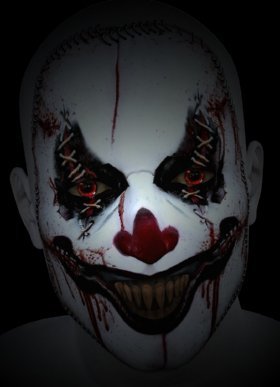 Twelve-year-old Skyler was going to be a clown this year. He went all out and bought himself a wig and some clown clothing as well as a face-painting kit. His sister did an awesome job of painting his face and Skyler was very proud to go out as a clown. Skyler was expecting to collect a lot of treats this year, so he went into the garage to find himself a large potato sack for holding all his goodies. As Skyler dug around in the garage for the potato sack, a spider bit his middle finger and it began to swell up.
Skyler wasn't about to let a swollen middle finger stop him from collecting his loot, so he wrapped a bandage around his finger and drank something from his parent's medicine cabinet that he thought was pain killer. Skyler began to feel kind of strange, but his finger hurt less, so he was content and carried on with his plans for the evening.
Skyler's first stop for the night would be his best friend, Billy's house. He excidedly rushed over and pounded on the door, yelling, "Billy! Billy! Are you ready?"
Billy opened the door, noticing the bandaged finger, but had to comment on the awesome outfit: "Skyler, is that you? You look awsome as a creepy clown! What's with the finger? Do you plan to give everyone 'the finger' while trick-or-treating?"
Skyler just smiled, exposing his shark-like teeth.
To be continued...
Whoa! It's midnight and I JUST finished the artwork for this new adventure. I've been working 3 full days on the art. Definitely a labour of love because the pay is lousy for the hours of work involved. Anyway; here are the characters you will be working with: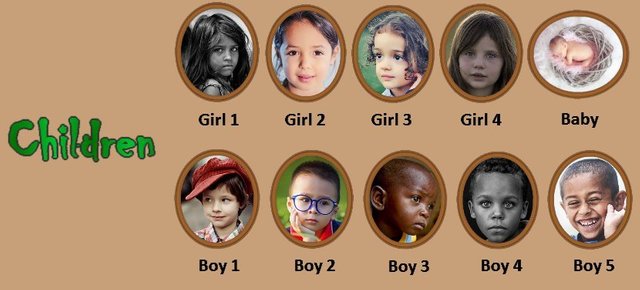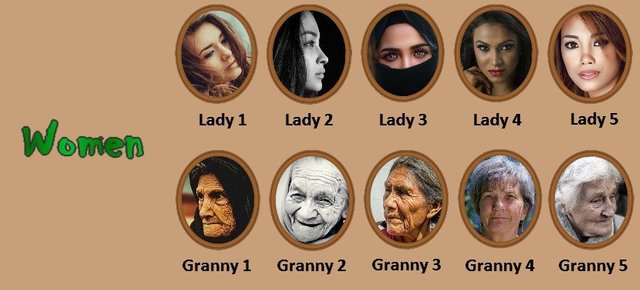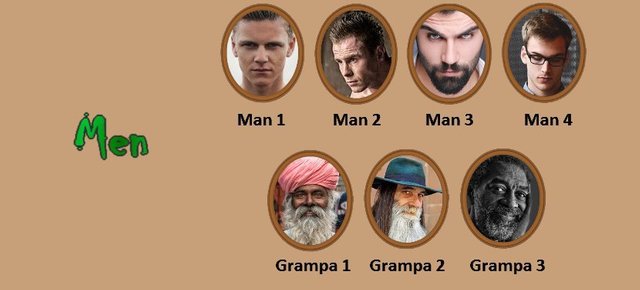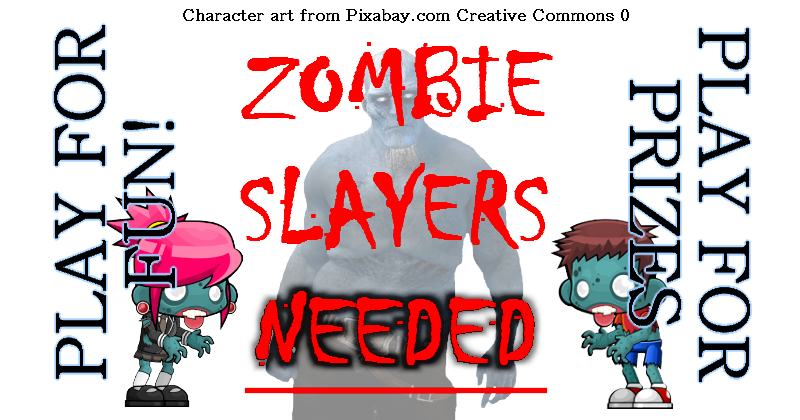 New game starting as soon as we have enough players. Please sign up in the replies section below.
This is sort of a board game and can take up to 12 players at a time. It will require daily participation. If you are interested in playing, please sign up as a reply to this post. The first 12 players to sign up get to participate. If there are less than 12 players signed up after 24 hours of this post going up, it will either begin with those players or be postponed if less than 3 sign up.
Rules
Each player will control Skyler for 2 actions per turn. An action is a move, search, an offensive action (fighting) or opening a door. Skyler can move any number of spaces in one action.
If applicable (after opening a door) the player who opened the door will roll a D6 to determine how many occupants are in the house. Then, for each occupant, roll the D6 to determine if they are a man, woman, child, or baby.
Roll of 6 or 5 = Man (take 2 damage).
Roll of 4 or 3 = woman or child (take 1 damage).
Roll of 2 or 1 = baby (Babies are harmless and can't attack you, so you need not bother with them).
Men Adults will inflict 2 damage to Skyler, while women and children inflict one damage to Skyler on a successful attack. Babies don't attack.
Skyler gets to attack first but if the occupant of the house is not killed, they will attack in defense, so the player controlling Skyler at the time will roll for the occupant's attack.
All occupants get just 1 action per turn and can only fight immediately after being attacked.
Skyler can take 6 7 hits before he dies. Skyler can recover damage points by collecting the life-force from slain victims. 7 3 kills recovers 1 damage point.
Please pay attention to the moves that have transpired before you, so that your choices are based upon facts as they are and not as they were before (the people that played before you, just altered the situation).
Weapons
Call on @rollthedice for a single roll (it seems roll2dice has died or @rolltwodice for 2 actions and 2 attacks) to see if your attack(s) are successful. Rolls of 1-3 fail and 4-6 are successful.
Axe (melee only) does 2 damage. If swinging at lesser enemies, the axe can chop down one enemy with 1 damage and continue through to injure a 2nd enemy with another damage point.
Teeth (melee only) can do one damage.
Baseball bats, pistols, rifles and crossbows do 1 damage. Bats are melee-only weapons. Pistols and crossbows have a range of 1 square. Rifles can reach 2 squares.
Sawed-off shotgun or scattergun: Since buckshot scatters, it would make a big hole shooting in the same square (hence 2 damage); at one space distance it loses momentum and scatters, doing less damage, but can hit 2 targets (dealing 1 damage each). Maximum range is 1 square.
CZ 550 is an Elephant Rifle and can do 2 damage at a range of 1 square (or less) and 1 damage at a range of 2 squares.
A Molotov Cocktail kills everything in the square it is thrown into and cannot miss. It has a range of 1 square. Combining gasoline and a torch makes a Molotov Cocktail. When a Molotov is thrown, it will burn for the remainder of the current day and the following day, essentially blocking access for the rest of the day and the next day for BOTH Skyler and occupants.
Ranged weapons cannot shoot through walls.
Player actions
Each player will write a short paragraph to continue Skyler's story and call on the dice-bots as necessary to keep the story moving. It is hoped that in the end, we will have a collaborative story made up by all players.
For example: Player 1 writes that Skyler went to his friend's home (moving is 1 action) then banged on the door (action 2, rollthedice to see if his friend opens the door). The dice roll was successful and his friend opened the door. Roll again to see how many people are in the house (the roll is 3 so we have 3 people in the house. Player 1 now needs to roll 3 more times to determine who they are. We get rolls of 3, 6 and 4, so a mother, a father and Skyler's friend, Billy.
Now Player 2 takes over and completes 2 more actions by writing that Skyler attacks his friend by biting his jugular vein (rollthedice to see if the attack kills his friend). If his attack is successful, Skyler might run away or attack one of the other occupants. In either case, that would be 2 actions and player 3 will resume telling the story, making things up as they go and embellishing the story as they see fit.
---
---
I will update the board with Skyler's new position for the next day's play.
Additional twist: When a "Clown Warning" sign is found, that house becomes searchable after all the occupants are killed.
Searching
A dice roll of 4-6 is a successful search and items found will be drawn randomly from a deck of cards.
Searches can only be done in homes where a "clown warning" sign is found.
Players need not take everything they find and are free to swap items found for inventory items without using another action to do so. For instance, if I find a rifle and I already have a ranged weapon, I would drop my x-bow or pistol and take the rifle in its place.
Skyler can carry up to 5 items.
The object of the game is to collaborate in authoring a short story about the tragedy of that Halloween night.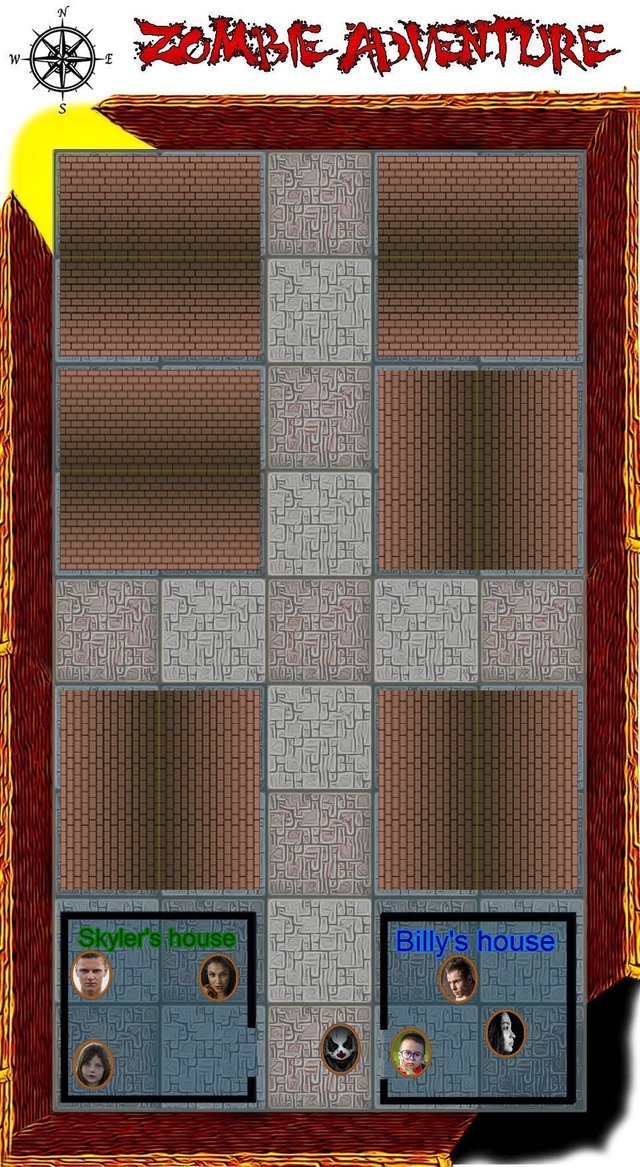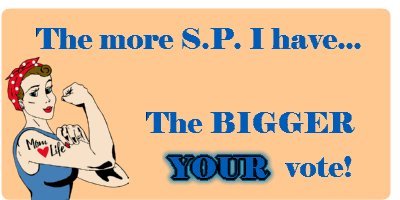 Simplified Delegations to @happyme
Get votes worth more than 10 times the value of your delegation (up to my maximum VP).
50 SP | 100 SP | 150 SP | 200 SP | 500 SP | 1000 SP
Re-claim your delegation from @happyme
Remove delegation
For more options, read the comments section for a script you can use.

Don't forget, you can promote your own posts on the #happystream !