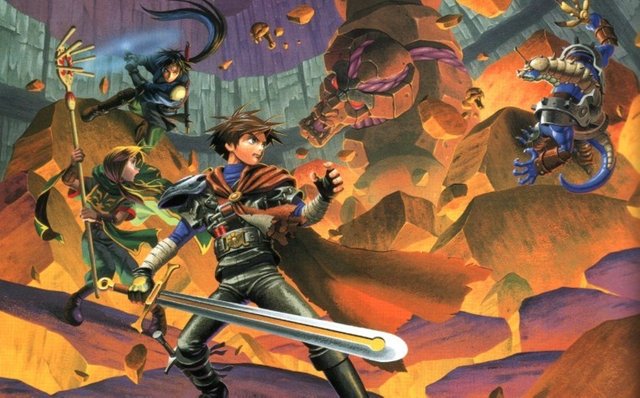 Throughout my life I have been able to play a lot of games of the RPG genre, many of them are part of the list of my favorite video games, others I have liked, but not enough to have a place on the list, others more I have not liked and I have been bored and there are others who despite not being on the list of my favorite video games or on my list of favorite RPG, due to their interesting mechanics, I remember them quite fondly. One of those games that I'll tell you about a little later, is an RPG with the classic features of games of this genre, however, has a great peculiarity, which unlike other RPG by turns, this one in specific, is a RPG by turns in first person, something that at the time caught my attention quite a lot, being in turn, a game a little forgotten with the passing of the years, even though it is an excellent title.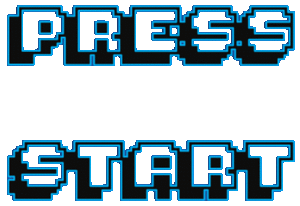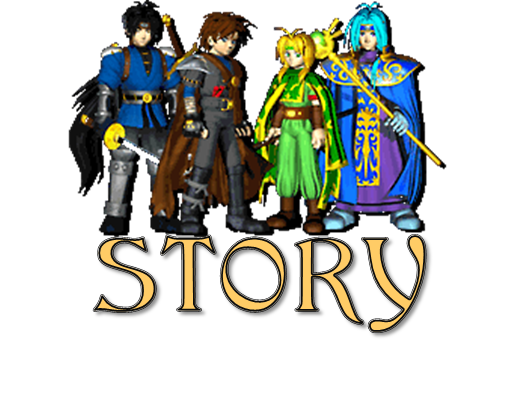 Shining The Holy Ark as any RPG game of the time maintains a fairly simple plot, although this is something that for that time was not frowned upon, but if you can notice the simplicity in the history of the game, however, as we move forward we will witness all sorts of moments and situations that will make our experience in this adventure much more enjoyable, we will go through moments of tension, sadness, joy, even betrayals and several twists in the plot, all typical features of this kind of games, but they are not bad at all.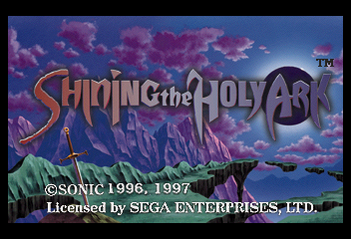 In Shining The Holy Ark we will be Arthur, a mercenary expert in the use of the sword and brave adventurer, the story of our protagonist in the game begins when he is sent to capture a renegade ninja, which in the words of Enrich's own King, is quite strong, so they have been gathering several mercenaries to eliminate that ninja, but Arthur will not go alone in this mission, as he will have the help of two other mercenaries, called: Forte, a powerful sorcerer well known in the kingdom and Melody, a young shaman like Forte, is quite powerful. This trio of mercenaries will venture into the search for this ninja named Rodi, but during their journey they will experience situations of a mystical nature, completely changing the panorama they had in mind.
In the same way as it is very classic in RPG games as we advance in the story we will know more characters that will be added to our group and they will give many contributions to the playable aspect and to the plot of the game itself.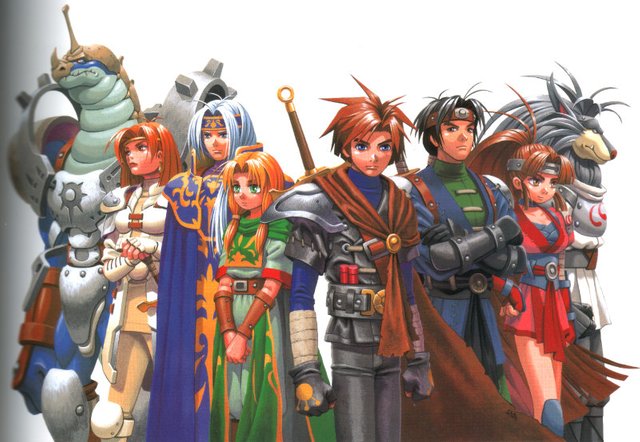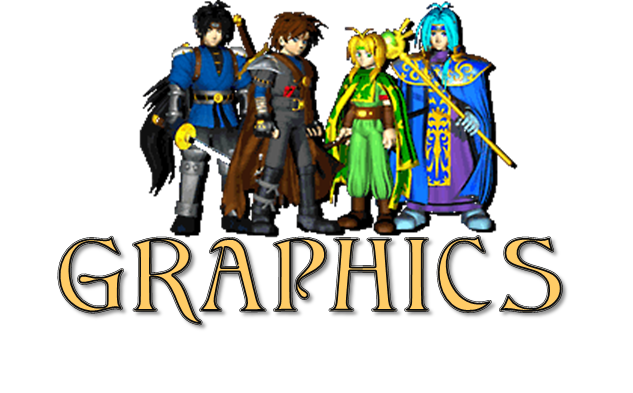 Despite being an old game, Shining The Holy Ark, as far as the graphic aspect is really good, the game is totally created in 3D, although we will find several sprites in 2D, but they were implemented in such a way that they fit very well with the whole environment and scenarios of the game. Being a first-person RPG game we're going to have the opportunity to see characters much more closely, so in this aspect it was very important that Shining The Holy Ark, had good details on screen, not only in the characters themselves, but also in the scenarios and I think in this is a very well developed aspect in this game, the amount of sprites/models of the characters, they look very good, even if we look at it from a current perspective, as with the scenarios that these have a high level of detail in each of them and the variety of types of setting is high, plus they are recreated so that they fit very well with what the game wants to convey and despite Shining The Holy Ark has a great variety of scenarios, where most gives to shine this aspect is in the dungeons, as they are in these places where we will spend the most time, therefore, is greater decorative effort in this type of scenarios.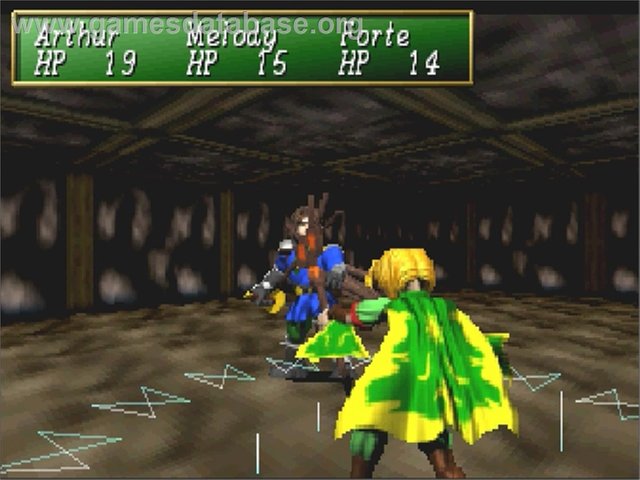 Similarly when it comes to animations, I don't have any complaints, as the battle moves of the characters are fluid, but the strong point is the animations of the magic attacks and invocations, because that's where Shining The Holy Ark comes into its own, the graphic effects of magic and invocations are eye-catching, dynamic and look great on screen. Normally the scenarios that are more open like some cities or towns can be noticed a little empty, also the sprites of the characters in some of these scenarios are not so good quality, but as I said before, where you do see a great graphic improvement are in the dungeons, because it is where more time will spend while we are playing, so it is logical that these places have a better graphic development.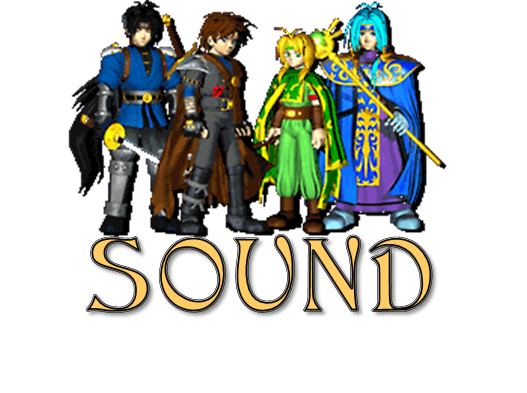 The sound aspect of Shining The Holy Ark is really good, as you would expect in this kind of games, always or at least in the vast majority of RPG games, the quality in terms of melodies and soundtrack in general is quite remarkable. Just like in games like Final Fantasy, in Shining The Holy Ark we are going to find orchestral melodies that represent in a great way the world in which we find ourselves. Music that is going to accompany us in each of the places that we are going to cross and melodies that fit with each place to visit. In general terms, both the soundtrack and the sound effects of this game are typical and representative of classic RPG games, that just by listening to them we know that this is a game that belongs to this genre.
Video Author
IndispensablePeaVlogs & Retro Gaming/Music Videos
Shining the Holy Ark OST List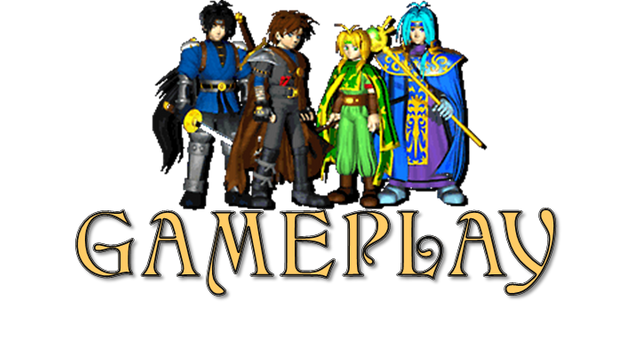 I don't think I'm going to elaborate on the gameplay aspect, as anyone who has played some classic RPG will know the gameplay of Shining The Holy Ark, as it was expected that the combats of this game are by turns, keeping the basic and classic characteristics of RPG games, like: level up, complete dungeons, earn money, improve your characters and learn new skills, all these features already known to most people who have played some RPG, but the big difference of this game with respect to other RPG and is an aspect that I really did not expect, is that Shining The Holy Ark is a first-person game, so we're going to have at first glance everything that happens during the game, from conversations to battles, because undoubtedly, the best thing about this game with respect to the playable aspect is that we will be able to witness the battles very closely, so that, at least in my case, will increase the immersion game.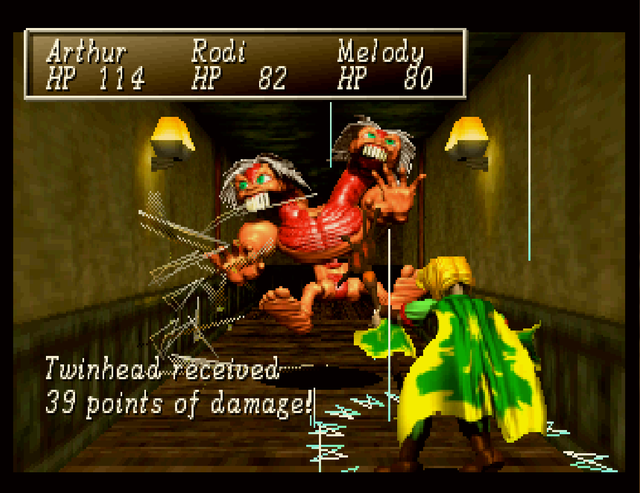 For everything else, with Shining The Holy Ark mechanically we are not going to cost anything to learn how to move around the menu or use the various options that this game has to offer. We will find the typical towns or cities where we can go and supply any item that will help us in our adventure and with respect to the characters, represent the typical classes of the RPG, such as: the warrior, the shaman, the magician, the ninja, a very classic game but because of his way of presenting his gameplay makes it a game with great charisma.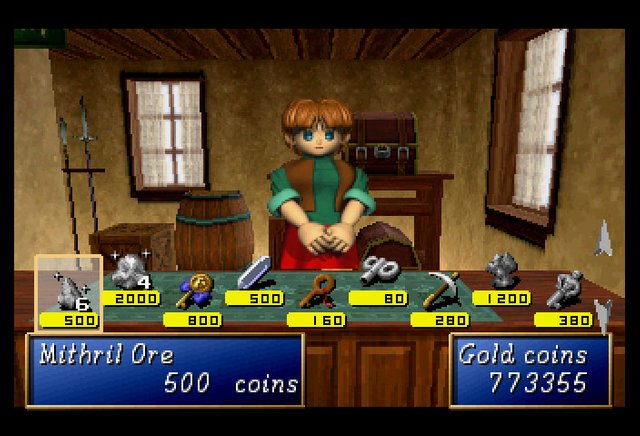 Shining The Holy Ark is excellent, a classic RPG to all rule, recommended for all those who want to enjoy a good title of the genre, a game a little overshadowed with the years and forgotten although, perhaps not innovate in many things, but if it is a really entertaining game.