GAME REVIEW:GT RACING 2-THE REAL CAR EXPERIENCE
Hello steemians,Today is another blissful day here in Nigeria and i hope you all are doing great in your various countries. Today i will be making a review on a car racing game Titled:GT RACING
When i started playing this game,I noticed that i ignored all tips and guide i hardly looked at the guide for support because everything was arranged accordingly to the way i expected. Players are expected to be in control of sport cars and guide them through races.The game campaign is just what anyone would expect to see,There are different races available and many of this races requires specific cars to play which makes the gameplay a bit difficult and interesting.

---
---
Gt Racing range of cars and race is very impressive, as you play throughout the game career mode you encouter great cars.Each cars has it's features that makes it very unique. The problem with the game is Gt racing really made it difficult to access this cars easily it takes players hours to play different modes to get one of this exotic cars.
At several stages in the game players would need to purchase some upgrades for all your current cars in the garage as you progress and advance in your game career, The levels becomes tougher and so you will need to upgrade your cars to fit in with the races.It can be so annoying when your car with the highest upgrade is no match with some opponents cars or is almost second place before finish line all the time.

---
---
If players decide not to upgrade there are other options,There are so many cars available in the in-app store like volkswagen Golf,Lamborghini and elemento.Players can consider purchasing boost to help in critical races.While in any career mode players can purchase some abilities like acceleration, turning and speed. The only irritation about Gt racing 2 is that timers are used to complete upgrades which can be time consuming. After paying for upgrade drivers also need to pay for a mechanic to fix and repair the car,The cost of the game is tio high.
THE GOOD
The control are very excellent and the vehicles handling are great.If players need help they can turn on assist in the settings. The number of cars in the game is mouth watering with different classic cars to choose from,The tracks and environment are detailed and the cars model are in vogue.
THE BAD
There is always a disadvantage in anything, The game in app is very expensive and upgrades are needed to meet up with some stages where opponent car has more speeds than the players own.Also spending much on repairs is too much.
TIPS AND STRATEGIES
*BUYING AND UNLOCKING NEW VEHICLES

PLAYERS SHOULD MAKE SURE THEY UPGRADE THE FOLLOWING: SPEED,BRAKES AND HANDLING

EARNING MORE MONEY IS ANOTHER GREAT TIP AS MONEY CAN BE USED TO PURCHASE AND UPGRADE ALL NECESSARY THINGS

REPLAYING OLD RACEA CAN ALSO HELP TO GET MORE POINTS AND CASH
REVIEW OVERVIEW
GAMEPLAY---------4/5

GRAPHICS/SOUND-------5/5

CONTROL-------3/5
OTHER DETAIL
CATEGORY-------RACING

GAME SIZE------839MB

LAST UPDATE------OCT 4,2016

CURRENT VERSION------1.5.6A

NUMBER OF DOWNLOAD------10MILLION+

SUPPORTED DEVICE------ANDROID 4.4 ABOVE

WEBSITE------www.gameloft.com
IF YOU ARE INTERESTED THE GAME IS AVAILABLE IN GOOGLE PLAYSTORE
In conclusion i hope you all enjoyed this game review?? if you missed my previous game reviews you can click on the links below
THANKS FOR READING IT'S YOUR BOY @DAYJEE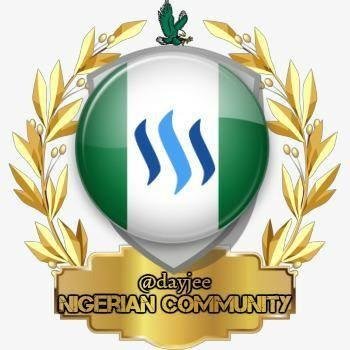 Badge by @gbenga