BEACH BUGGY RACING – ANDROID GAME – REVIEW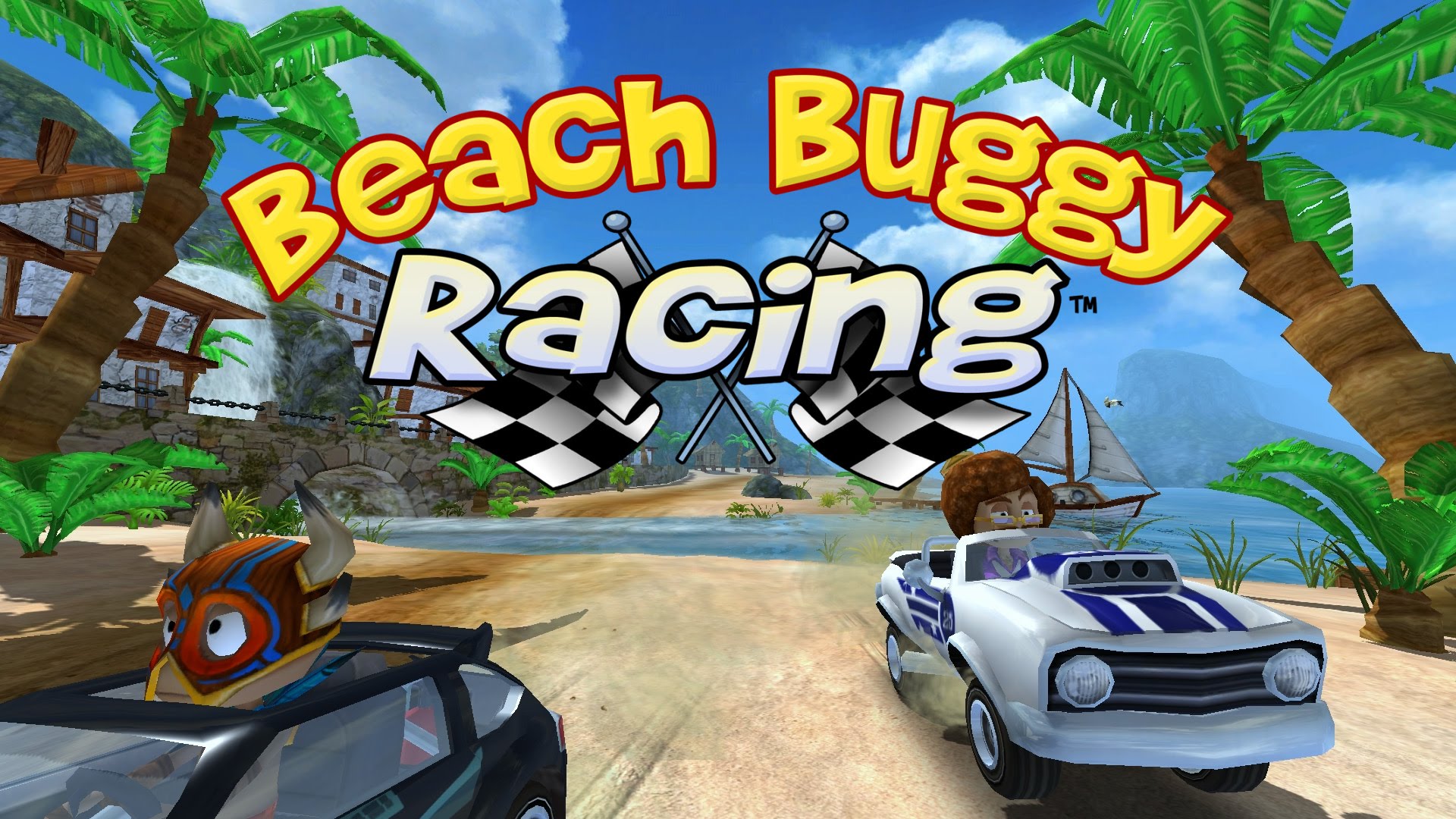 Hello wonderful steemians, it's another wonderful day again, hope we are all doing great. Today I'm bringing to the community another awesome android game review. Being surrounded by amazing gamers makes it possible for me to make this reviews cos I get to play games and have some fun. This game is a very good car racing action game on android and I really love it very much. The game is fun and I am sure the community will love and appreciate this game cos it really beautiful. So I will like everyone to sit back and relax as I review the amazing game.
If you missed out my previous game review on Angry Birds Evolution, you can find the post here
BRIEF OVERVIEW
Ok guys, let's take a few seconds to take a quick look at the overall overview of this amazing android game. Beach Buggy Racing is an amazing car racing action game with good graphics and gameplay, the game is really good, and I'm sure most android gamers will enjoy this one.
The game is a car racing game, published by Vector Unit and was updated on October 10, 2017.
The main concept of this game is car racing against other drivers.
The graphics of this game is good, not so great but it is very good for an android game, I like the gameplay and sounds also. The game is really a fun game to play and also very addictive.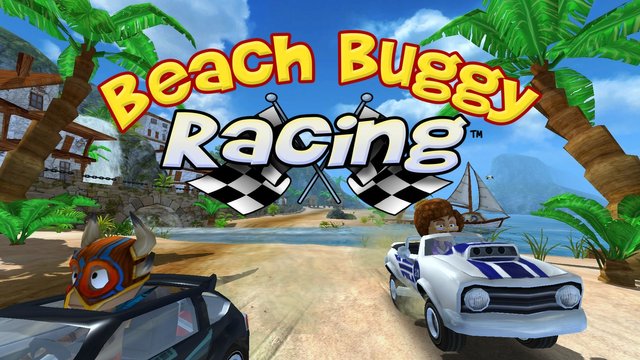 source
Player mode............ Single, multi player
Genre................. Car Racing game
Updated Date.............. October 10, 2017
Publishers................... Vector Unit
Version …………………… 1.2.17
Download size …………………… 78.46 MB
Downloads …………………… over 50 million downloads
GENERAL RATING
Overall Rating .......................4.5/5
Gameplay.......................4.4/5
Graphic.......................4.4/5
Sound....................4.4/5
Controls...................4.2/5
Platform……………. Android
SUPPORTED ANDROID PHONES
Samsung
Tecno
Gionee
Infinix
lenovo
lg
sony
Motorolla
Zte
Huwai
LANGUAGE
This game is in English.
RATED
This game is basically for everyone, but is rated 3+
MY PERSONAL RATING
Gameplay 4.5/5
Graphics 4.4/5
**Sound ** 4.5/5
Controls 4.3/5
Overall 4.4/5
PRICE
Free, with optional in-app purchases
CONTAINS ADS
Yes!
GAME FEATURES
Ok guys, according to the details and information gotten from Playstore by the developers, here are the game features
Kart racing action: this is the part were you will need to put your driving skills into action and also a collection of creativity in utilizing powerups to fight your way to the finish line
customization: I love this part, you can customize your cars to your taste, gone are the days where you are stuck with the already made cars.
Powerups: I love powerups, I mean, who doesn't. this game has tons of poweups, over 25 unique powerups.
Race Tracks: having this makes the game even more fun. 15 amazing race tracks to explore, from infested jungles to beautiful beaches, the fun is endless
Team of racers: wow, you can even recruit a team of drivers to play with. So awesome.
Multiplayer: the split screen multiplayer makes it possible to connect on android TV and race shoulder to shoulder with friends. I just love this feature.
Google play services: this will allow you compete with your friend on leaderboards, also earning achievements.
freedom: I love how the creators made it possible to to give the player the freedom to seamlessly switch touchscreen, tilt steering, even gamepad controls, just wow. And you can even customize the 3d graphics settings to suit the device you have for the best gaming experience.
Customer support: this is also a very handy feature, the player can contact support if any problem is encountered.
WHAT'S NEW
This game contains some few new addition to spice up the game and make it even more fun and entertaining. According to the details and information gotten from Playstore by the developers, the new additions are;
Bug fixes: this is great cos it shows the developers are working hard to give players the best gaming atmosphere without bug issues.
NOTE, the GAME FEATURES and WHAT'S NEW are mostly gotten from the details and infomation by the creators on the playstore. To find out more you can visit the game on playstore
GAMEPLAY
Ok guys, like I always say, here is the best part of this game and I love gameplays, it is the gameplay of a game that determines and distinguishes a good game from a bad game.
The gameplay of this game is a simply a car racing game. As the player, you race against other drivers and collect powerups and other resources. The aim of the game to to try to be the first to cross the finish line during the action packed race.
One this I really love about this game is the unique personalities and special abilities each driver has, this give the gameplay a fresh feel which is great.
You can build a collection of powerups from fireball, dodgeball frenzy. As you play, you collect powerups, shields amd other fun elements.
You can also upgrade your cars to your taste and to enable become victorious. From dune buggies to monster trucks. I love this, so amazing.
The game comes with six different game modes and 15 unique race tracks, which is great also.
The split screen multiplayer mode is game feature I love about the game. You have the ability to connect the phone to an android tv and enjoy a shoulder to shoulder action packed race against friends.
Finally, you can recruit a team of drivers to play with, each driver has their own different and unique abilities and special powers, from teleportation, to flaming, the fun is endless.
The gameplay of this game is great with so many hours of gameplay and so much fun.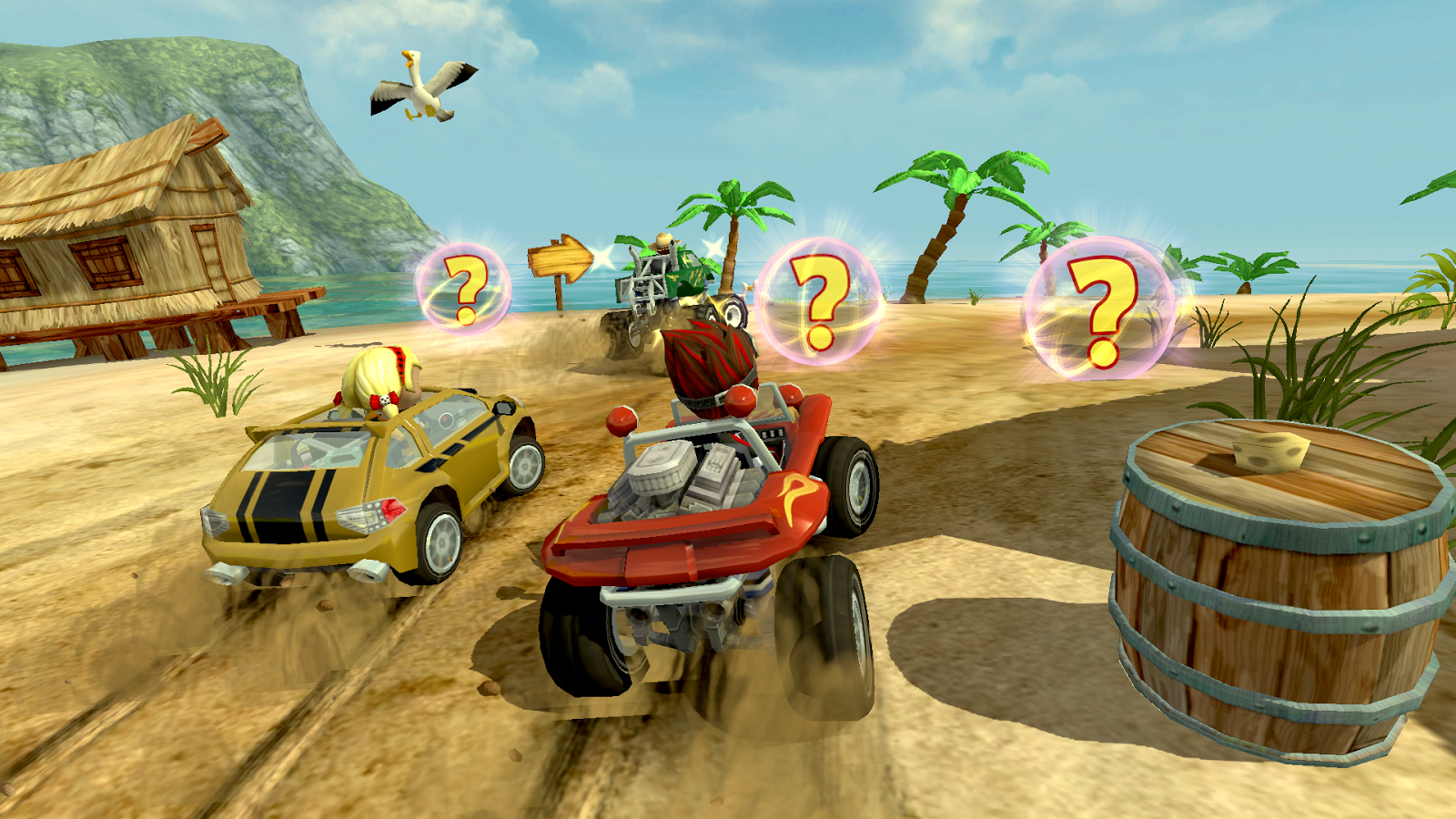 source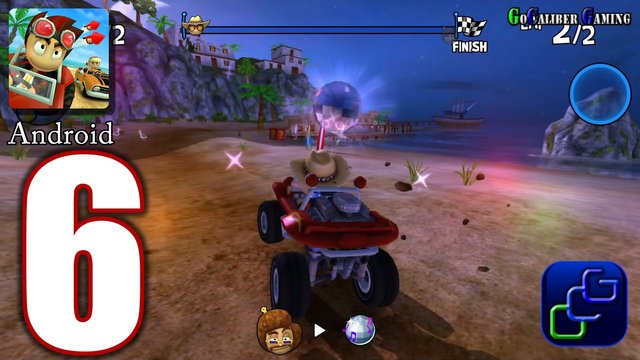 source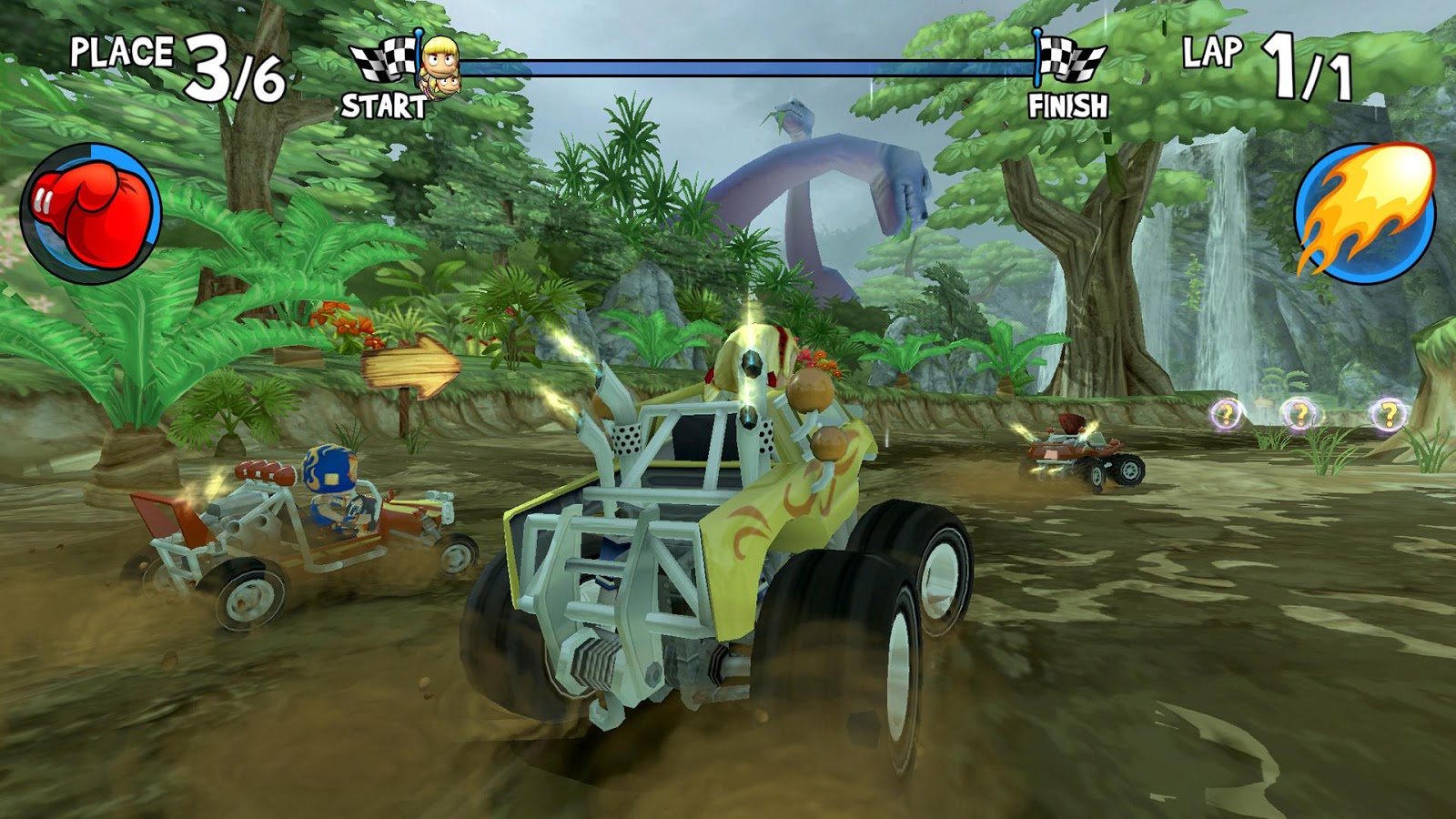 source
CONTROLS
The controls of this game is good with simple controls
GRAPHICS
This game is 3d and I really like the graphics of the game. the graphics is not spectacular, but it is great for an android game.
I rate the graphics of this game to be a 4.4 out of 5 which for me is a great score to give an android game.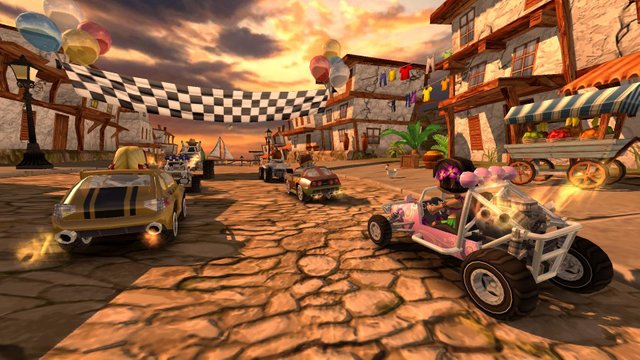 source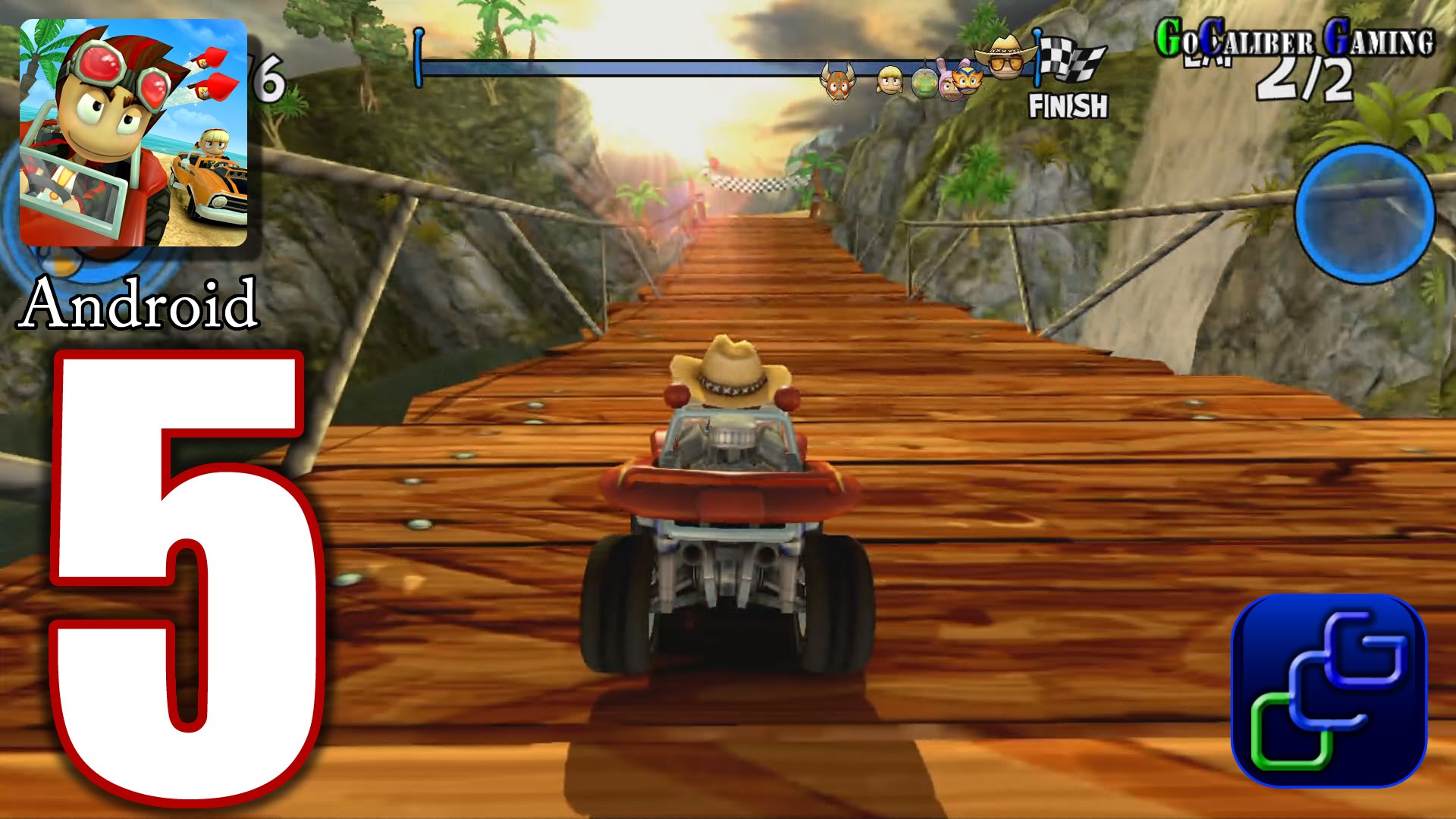 source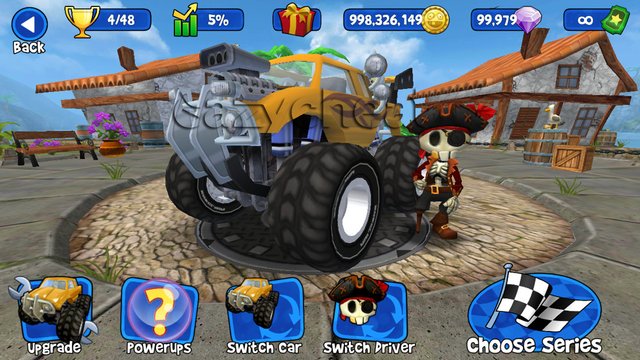 source
SPECIAL EFFECTS
The special effects of this game Is something I really love. The flaming, shield, the blast effects, the car bounce and more, it really adds to the fun and excitement in the game.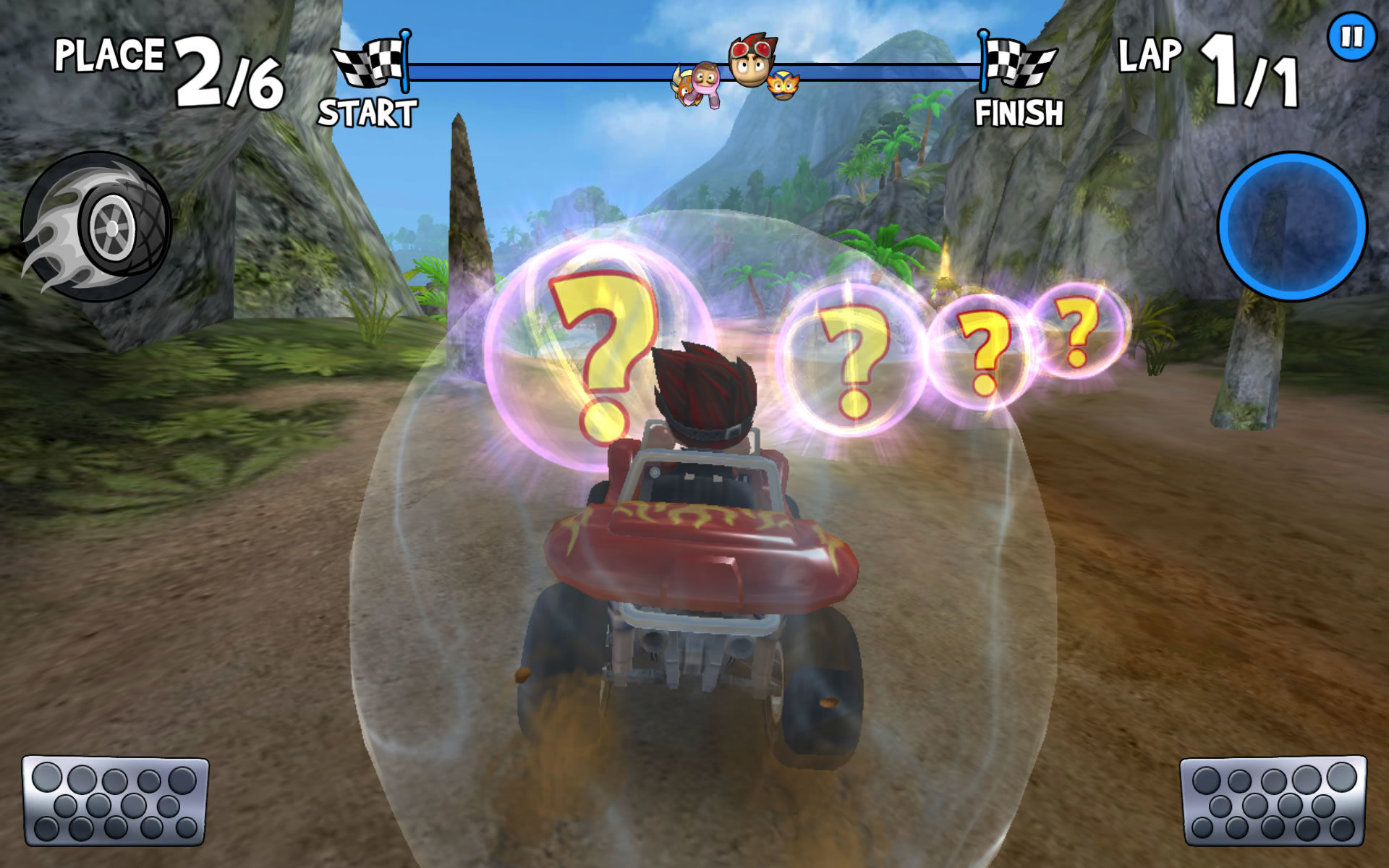 source
SOUND
The sound of this game is great also, the car driving sound effects that really adds to the gaming experience. I like the sounds of this game and I rate it a 4.4 out of 5.
MY GAMER FRIENDS COMMENTS
Once again, I asked my gamer friends about what they feel about Beach Buggy Racing and they gave their responses like they normally do on all my game reviews. So below are most of my gamer friends that play games like me. I tried to get their own take on the game and here are their comments and what they feel about the game. These are the only gamer friends I can easily get in touch with, and I will be asking them for their own opinion on my game reviews.
Mike: I love this game
Chinedu: fun game
Jay: challenging game
Kate: the game is very cool
Mercy: I will play the game today
Floxy: I love the graphics
Kelly: fun racing game
Philip: good game
Loveth: awesome gameplay
Timi: addictive game
Jenny: I love this game so much
Ben: the game is quite challenging though
Chidi: very addictive game
John: fantastic graphics
Opeyemi: not played the game
KC: I really rate this game high
David: nice game overall
Billy: I love the gameplay
Danny: addictive game
Leo: I rate the game well
Jonny: not played the game
Ray: this game is so much fun
Nancy: just downloaded the game, not yet played it
Tayo: great time killer
Sunny: good graphics and gameplay
James: I hope to play the game soon
Terry: addictive game
Prince: not played the game
MY EXPERIENCE
Beach Buggy Racing is an great car racing action game for android, I came across this game, and I must say, I am not regretting playing this game, the game is packed with a lot of action and hours of fun.
I loved the graphics, I doesn't look spectacular, but I still find it great for an android game. The sounds also is great and I also love the special effects in the game, all this really added to my gaming experience.
Overall, I will rate this game a 4.5 out of 5, which for me is a decent rating for an android game. I enjoyed the game and my overall gaming experience was fun aswell. Like I normally say, this game can be very addictive.
if you like my reviews, you can also check out my previous android game reviews down here
Thanks for taking out time to read this and I hope you liked it.
If you like this post, please UPVOTE, COMMENT and RESTEEM. Thanks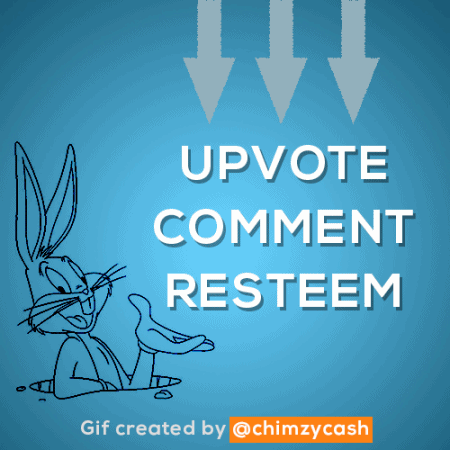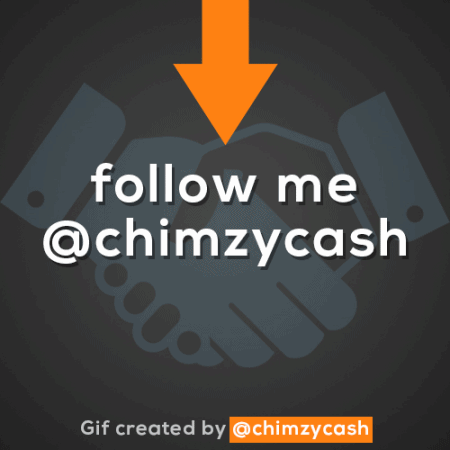 Follow me @chimzycash