Retro Gaming - Hybrid Heaven (N64) ¡Saving President Johnny Slater! 🎮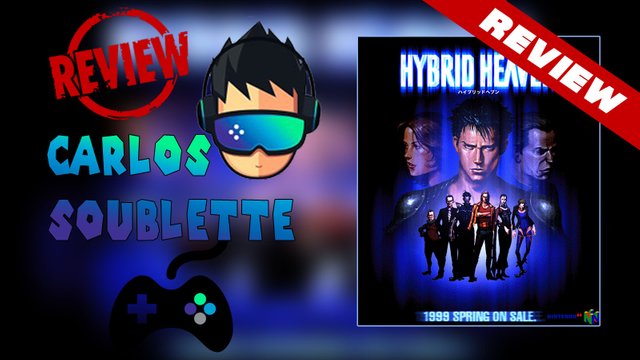 Hello to all Steemiant friends, your server @carlossoublette speaks to you. Today I will present this great video game called "Hybrid Heaven" was developed in 1999 by two large companies which are Nintendo 64 and Konami Computer Entertainment, this beautiful video game has an adventure and action video game theme with a very cool RPG battle system Well if you could say that, I dare to say that it is one of my favorite N64 video games.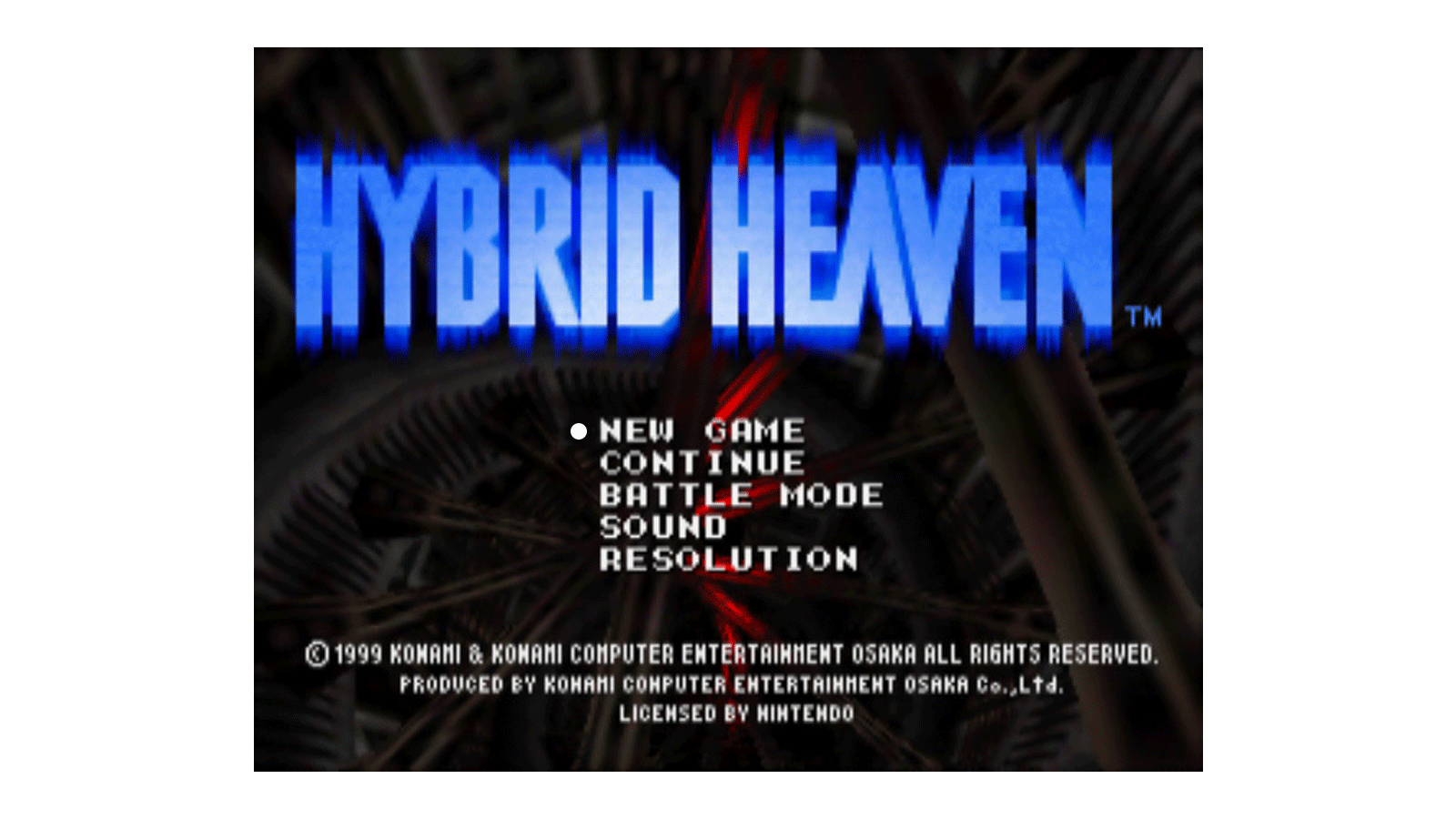 This video game is very peculiar in terms of its history since at the beginning we will take control of a character called Mr. Diaz that a human created by aliens, these aliens also created different synthetic human hybrid with the sole purpose of replacing Johnny's bodyguards. Slater who was the president at the time, it all starts when Mr. Diaz is revealed to his alien masters and ends with the synthetic humans who were trying to kill the president at the time. This pitched battle develops a war between aliens and Mr. Diaz which brings destruction, death and blood, with the sole purpose of helping President Johnny Slater and preventing the planet from being invaded by evil aliens who want to end humanity. A great story for a magnificent video game.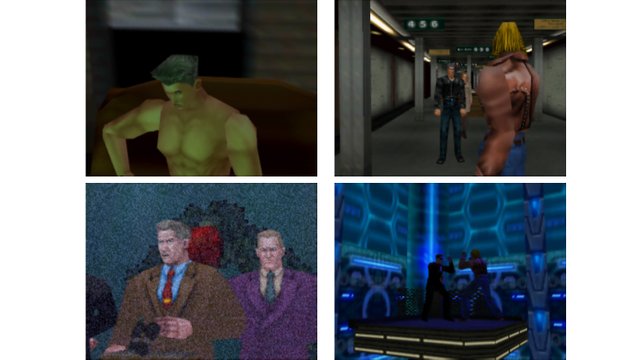 Hybrid Heaven has absolutely amazing graphics that were once unique and stole many hearts, the main character has great abilities ranging from jumps, kicks, fists, shots that look very real when it comes to digging with some enemy, too It has very well done enemies for this type of videogames
While we travel the place we will be detailed 3D environments full of corridors and rooms that will give us a little fear, we will also have to climb stairs, examine and collect objects, talk with other characters, shoot, open doors and many more things that make the video game is unique and addictive, the whole video game has a high range of colors between flashes and shadows that are perfectly adapted to the plot of the story.

Hybrid Heaven has a very interesting point in terms of the soundtrack, since it does not have a great soundtrack and great whistles, if it has excellent graphics that give us an atmosphere of tension and fear as we move forward, all this accompanied by tracks of suspense funds that will make us the creeps, among these tracks we can find Jazz sounds as well as electrifying sounds that will put our creeps, we will also count on FX such as screams, voices, kicks, shots, grenades and many more things that make the game more interesting when playing.

Hybrid Heaven has a unique gameplay, since it has a character of incredible movements and abilities that are easy to perform, with which we will constantly perform maneuvers, such as: long and short distance jumps, kicks, fists, stabs, shoot, Launch grenades, run enemies and many other things that are easy to do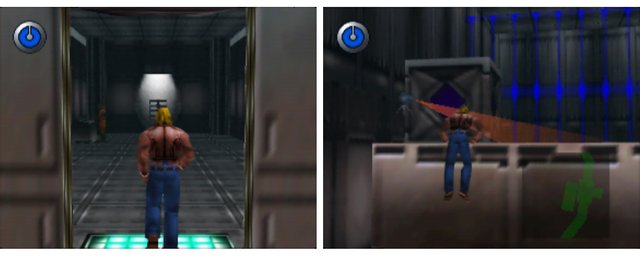 When we face an enemy the approach camera plays a very important role since it follows the same style and the same tonic as Final Fantasy VII since it is placed in an ideal perspective for combat, which makes the videogame come alive and be more amazing when playing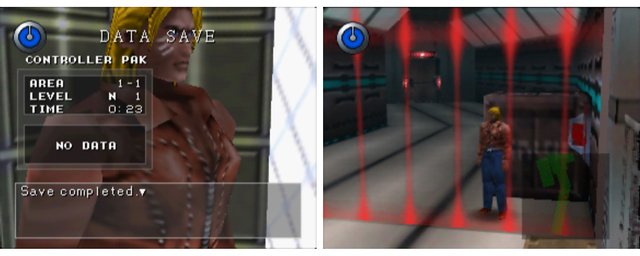 While we enter into combat with any enemy, on the side of the screen a menu will appear that show us different types of kicks and punches that we can well use for defense or to attack, the main character has an arsenal of weapons ready to use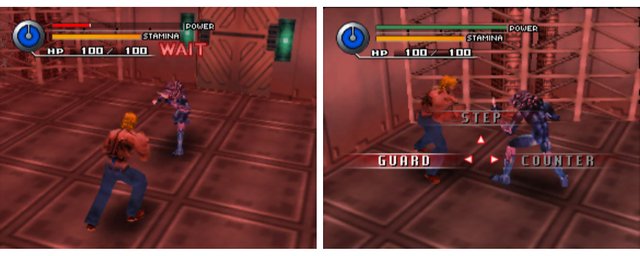 In our artillery we will have explosives such as: BR-250, MK-17, Blockbuster Bombs, Time Bomb, Detonators and many more bombs that we can use as strategies to kill enemies faster, we will also have weapons such as: Machine Gun, Grenade Launcher, Pistol Breaker and many more weapons that we can use at the same time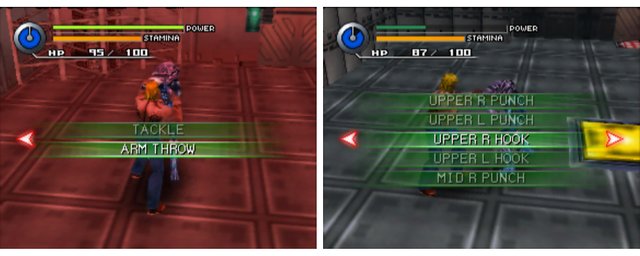 Throughout the great adventure we will have to go through different scenarios and solve different puzzles using our own abilities or weapons that inhibit electronic systems, without more nothing to say it seems to me that the action and adventure flows more naturally than in most RPGs and especially in Hybrid Heaven.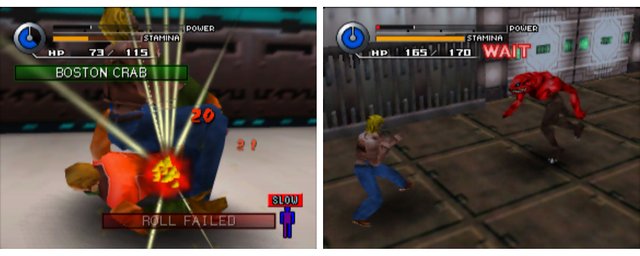 Without further ado, it seems to me that Hybrid Heaven is an excellent video game because it has a totally simple character handling, it has a considerable number of enemies that go perfectly with the theme of the video game, all that accompanies beautiful graphics next to a soundtrack that will make us stand on end, in a score from 1 to 10 I would give it an 8 since it is a very entertaining video game with different concepts and very easy to play, special to enjoy with family or with the smallest of the House.

And if you want to support the Spanish-speaking community !!!
Collaborate with your vote as we are many people who have to thank the great support of Cervantes, Enter and vote for @cervantes as a witness Witnesses is grateful for your support, below I will leave a link for more information.
https://steemit.com/witness-category/@cervantes/cervantes-witness-supporting-the-spanish-speaking-community

It also supports and follows the work of this great team !!!
In this great platform there are great bloggers who present great works that feed us with information and learning, then I will name only some of them that I recommend to visit and follow, they are @ocdb @supdork @helpie @tombstone @eonwarped @thevote @jerrybanfield @mariusfebruary @helpiecake @modernzorker @acidyo @glitterfart @hendrikdegrote @handmade @liberosist @curie @pharesim @hr1 @anwenbaumeister @kushed @meerkat @jodipamungkas @archdruid @blakemiles84 @jasimg @funnyman @munawar1235 @songsina @jlufer @slider2990 @free999enigma @pal @modernzorker @minnowpond @cmtzco @steem-marketing @c-squared @daydayup @free999enigma @todderic @bitgeek @steem-id @coolguy123 @jasimg @liberosist @meerkat @boombastic @barrie @playfulfoodie @thegamechasers @howtostartablog @erangvee @beatemups @gamesack @rgt-85 @donkeypong @analisa @kevinwong @meerkat @rerez @playfulfoodie @opaulo @theb0red1 @arconite @erangvee @moon32walker @mammasitta @pcsg-dev @bue @steempunknet @ausbitbank @pharesim @playfulfoodie @crimsonclad @howtostartablog @discordiant @thinknzombie @team. Just name some but I recommend that you follow the work of each of them, and thank you very much for the support.