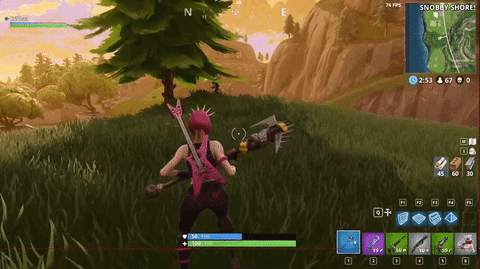 Le succès mondial du mode battle royale dans fortnite est un succès commercial très payant pour les développeurs Epic Games des millions de joueurs y joue quotidiennement. C'est un jeu simple et gratuit que l'on peut accéder par une console ou un ordinateur ce qui rend ce jeu très accessible pour tous.
Par contre, je préfère le mode sauver le monde (PVE). C'est un mode de jeu payant, car il faut acheter le jeu Fortnite. C'est un jeu de survie en coopération jusqu'à 4 joueurs. Il y a plusieurs missions ex. : des défenses de fort, livrer des bombes, sauver des survivants et autres. Vous construisez vos armes et les faires évaluer. De plus, il y a trois classes de héros que vous faire progresser dont : l'aventurier, soldat et le constructeur. Vous devez récolter des ressources fouiller des bâtisse et ou les démolir.
En conclusion, la citation du fondateur du jeu résume le jeu c'est comme un minecraft qui rencontre left 4 dead.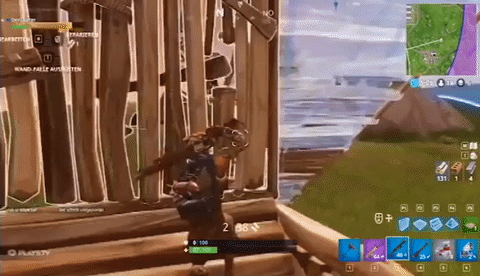 Fortnite I prefer the PVE mode.
The worldwide success of royal battle mode in fortnite is a very lucrative commercial success for developers Epic Games Millions of players play it daily. It is a simple and free game that can be accessed by a console or a computer which makes this game very accessible for all.
By cons, I prefer the mode save the world (PVE). It's a paid game mode because you have to buy the game Fortnite. It is a survival game in cooperation up to 4 players. There are several missions ex. : strong defenses, deliver bombs, save survivors and others. You build your weapons and make them evaluate. In addition, there are three classes of heroes that you advance including: the adventurer, soldier and builder. You have to reap resources to search buildings and demolish them.
In conclusion, the quote from the game's founder summarizes the game is like a minecraft that meets left 4 dead.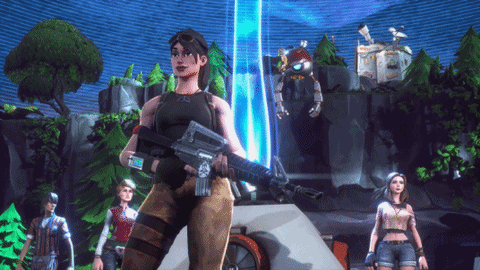 Désolé, j'ai seulement trouvé des gifs de battle royale
Sorry, i found only gifs from the battle royal