Marvel Contest of Champions: Things You Need to Know
Marvel Contest of Champions is an open-source fighting mobile game that Kabam developed and published on December 10, 2014.
The game is set in the Marvel Universe based on the Contest of Champions limited series. You can play it on your smartphones.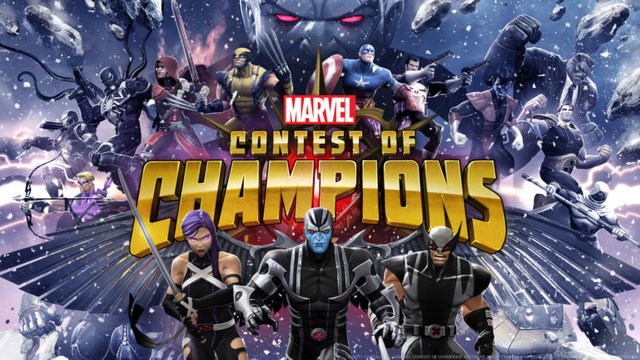 What the Gameplay is Like?
You'll be assuming the role Summoner that will let you organize a Marvel's heroes' and villains' teams and make them go into combat against each other.
You'll find the game similar to Injustice: Gods Among Us and Mortal Kombat X since the characters will be playing in a 3D setting with a plane rendered in 2D.
During the first phase of the game, you can only access two characters. You'll have to work your way up so that you can access other characters like Iron Man, Spider-Man, Wolverine, Hulk, Magneto, Ultron, Loki, and Rhino.
You can also upgrade your characters to higher levels. It means you will activate new movements, classes, special moves, abilities, and traits.
There's an energy system feature that shows you limited quest-based battles wherein you can compete.
The power system allows you to either recharge it automatically or manually. Know that your energy system capacity goes higher as you level up.
If quests aren't your thing, then you can go for one-on-one battles. You can just access the "versus" mode in the menu.
However, this game mode is system-controlled, so it's not a real-time battle. You'll need a stable internet connection to play in a single or multiplayer game mode.
You can choose among quick, normal, and heavy attacks when combatting with an opponent. It also lets you make the character shuffle back or sprint forward. Each character also has a set of three special attacks.
Play with two characters that are related in one game so you can get a synergy bonus. You can also get combo bonuses by mixing up their moves. If you pull off a high combo, your special attacks will regenerate a lot faster.
How Do You Level Up?
Using ISO-8, Gold, and Catalysts, which you get when you combat in special events and story quests (You can also get them for free with our Marvel Contest of Champions cheat), levels up your character. Certain class-specific ISO-8 and Catalysts can provide the characters with specified class bonuses.
You can also unlock more players to the team by gaining more XP points through completing story quests.
Are There Other Game Modes?
The game was updated on April 2015 to make way for new features that focus on Ultron. To help players in the Ultron Mission, each player receives 2-star Black Widow, The Vision, and Hulkbuster characters.
There is a new quest called Ultron's Assault, containing mini-quests which will provide you more rewards as you play it. More limited-time game quests were added all throughout the game. New game quests will eventually replace it.
What Are Alliances?
Alliances refer to parties or groups that you'll find within the game. It can either be private or open and can accommodate a maximum of 30 players. You'll need to join an alliance if you want to access alliance quests, as well as gain alliance crystals.
Your alliance can also enter certain events such as "Rank Up," "Duel Skirmish" or "Summoner Advancement" which will grant each player with rewards.
You can ask for assistance from the members of your alliance in-game quests. You will also be ranked with consideration to your relation to your co-alliance.
Each alliance has its own set of officers. The alliance leader chooses them. The alliance officers also have the authority to remove players from the alliance.
Where Do You Get to Battle?
So, where do you get to battle? Well, technically, you'll be battling virtually, but regarding the game, you'll be fighting in different places. These areas feature Avengers' Tower, the Astral Plane, the Sanctum Sanctorum, Asteroid M, and the Asgard throne room. You can also see your character in the Asgard vault, Asgard power station, The Kyln, Hell's Kitchen, and Knowhere. Other places like the Savage Land, S.H.I.E.L.D. helicarrier hangar, Sokovia, Grandmaster's 'Galactorum,' the Wakandan necropolis, and an Oscorp laboratory are also available.
Get Addicted to the Game
Although there are various games in the market today, the Marvel Contest of Champions offers a different gaming experience.
The game is not only developed for Marvel fans but also for gamers that are looking for extra challenge and fun.