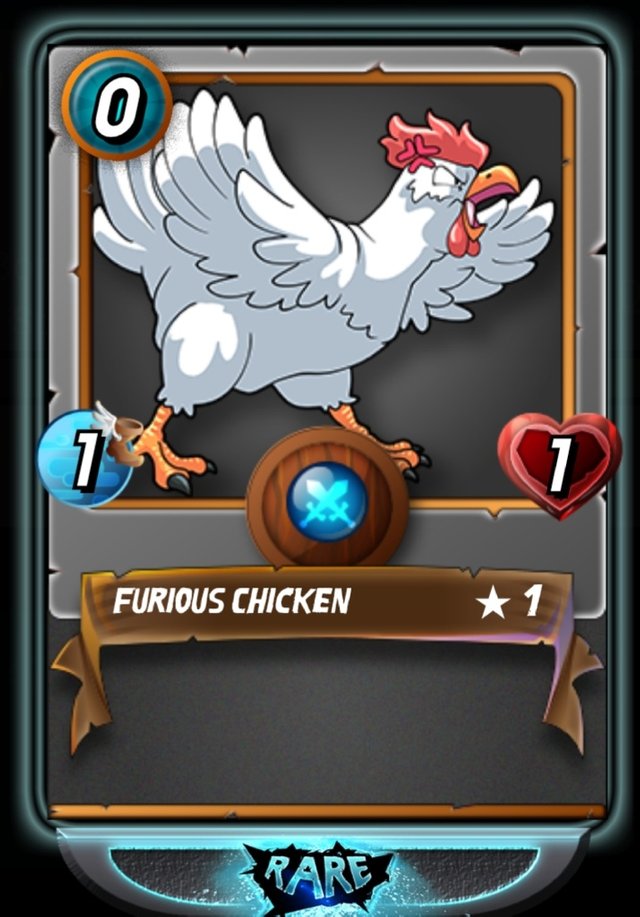 Okay... There is no logical reason why this is one of the more sought after cards in the Steem-monsters library of cards. The Furious Chicken is a zero damage, low health card that is probably good for soaking up a single attack... Something that I sometimes use the Slime for...
But the chicken is zero man's... Which means if you have a slot free then you may as stuff this killer card in there. I would lose it laughing if I managed to win a battle with this card being the only one left standing... The ultimate humiliation!
I think there should be a huge reward prize for the first person that manages that... But that said, people will game the system to win... Ruining the fun for the rest of us... Perhaps we should have chicken only tournaments?
Anyway, I'm so happy that I drew this guy in my daily rewards today! I was starting to think that would have to buy this symbolically valuable but totally useless card...

Steem-Monsters (aka the best blockchain game out there!)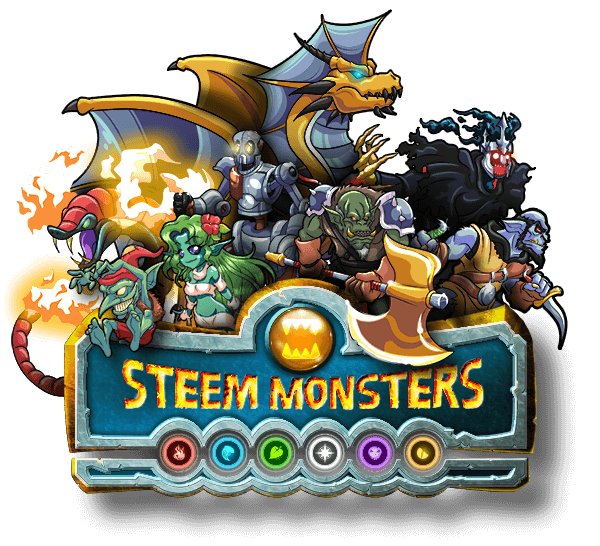 Have you heard of Humble Bundle? It's a place to get some really great deals on Games, e-books and comic bundles. However, if you sign up for a Humble Bundle Subscription (12 USD per month) you get some really nice bonuses!
A 100+ USD bundle of games delivered direct to you each month, redeemable on Steam, Uplay or direct download (depending on the game). This includes recent Triple A games!
Access to the Humble Bundle "Trove", a list of 60 games (and growing...) which are free to play as long as you remain a subscriber!
Additional Discounts on the Humble Bundle store, with the choice of supporting charities, Humble Bundle or developers in whatever percentage that you wish!
Humble Bundle Subscriptions, it's a no brainer for the dedicated gamer!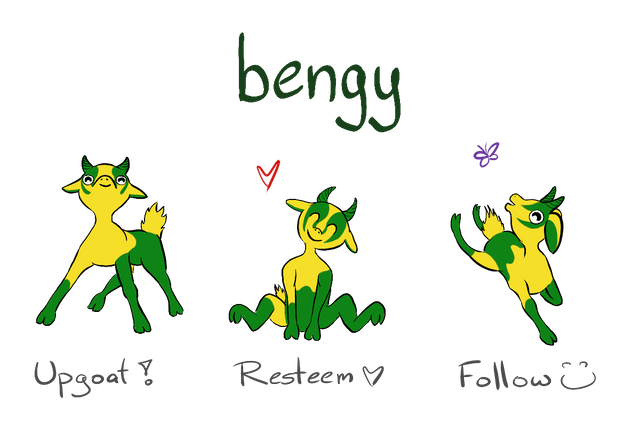 Upgoats by ryivhnn
Account banner by jimramones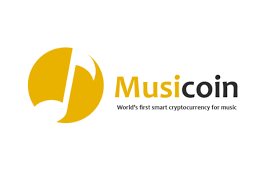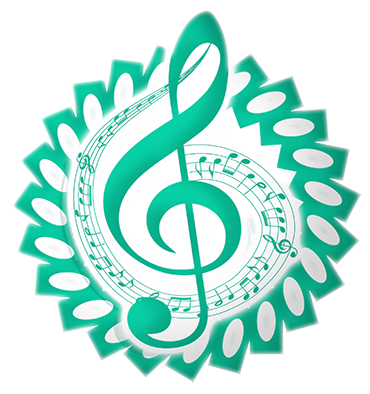 The classical music community at #classical-music and Discord. Follow our community accounts @classical-music and @classical-radio. Community Logo by ivan.atman