Hello steemheads!
Earlier, I only had one burger for lunch so I had almost one hour of free time. I spent my free time playing PUBG Mobile with my boyfriend. It is like our hobby now and I think it's a good thing because we do not see each other that often. At least we can still spend time with each other and talk as well because the game has a voice chat feature.
We had 3 games but we only had Winner Winner Chicken Dinner once. lol What's important is that we were able to have fun!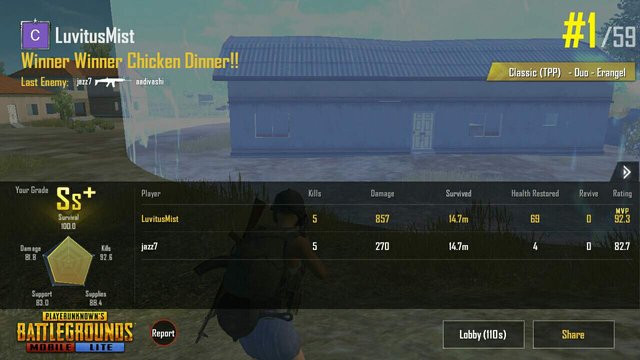 Thank you everyone for dropping by!
Hugs and kisses,
@allerie00

Posted using Partiko Android